Just spent the last few days in San Francisco and can't wait to share our trip. We got back late yesterday afternoon and finished up this fun little project using Silhouette's temporary tattoo paper: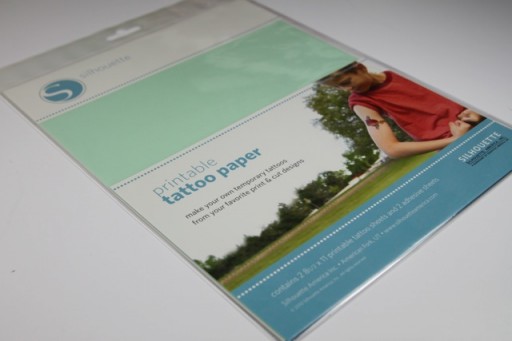 I drew these little "monster" parts at Boo's direction and sized them for the hand and fingers (click below to download the graphics). They can be mixed and matched to create a variety of monster characters:
I printed them out onto the tattoo paper using my regular ink jet printer: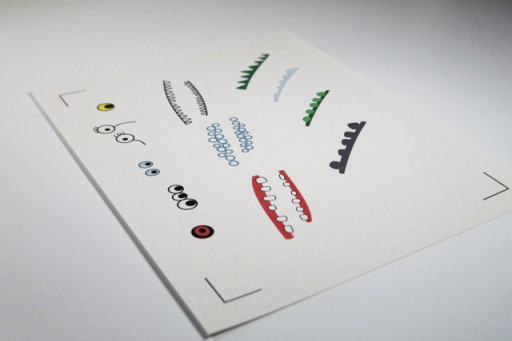 The second step is applying the adhesive paper to the back of the freshly printed tattoos…..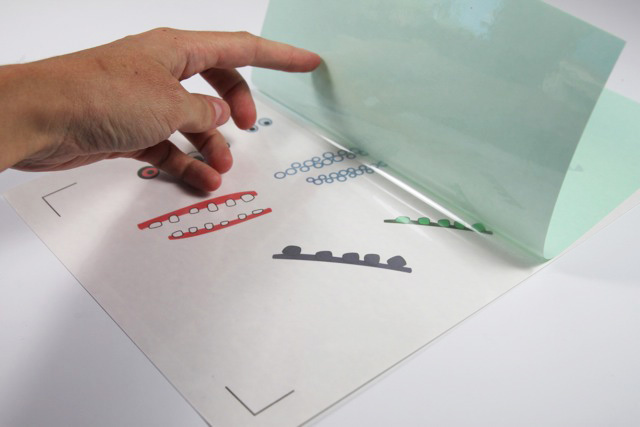 ….and using a bone folder or a similar tool to burnish/smooth it onto the paper: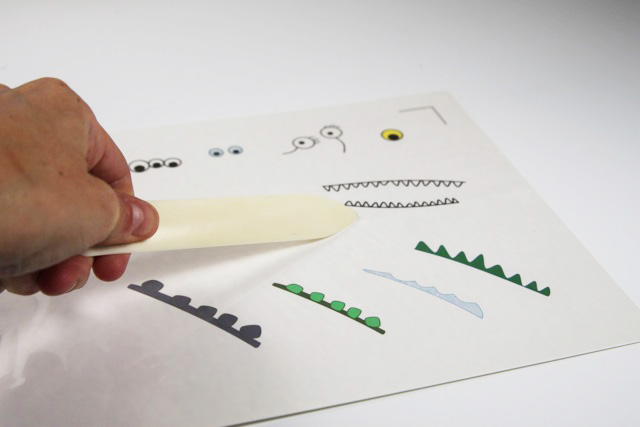 You can use the Silhouette software to cut out your tattoos, but these were so simple (and I was only making one copy) I just used scissors to cut them out: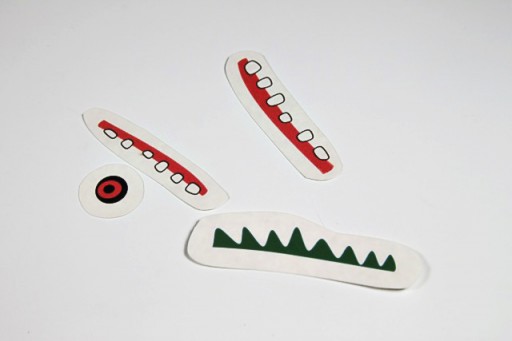 The tattoos are applied just like any other temporary tattoo….by applying a damp cloth to the paper backing: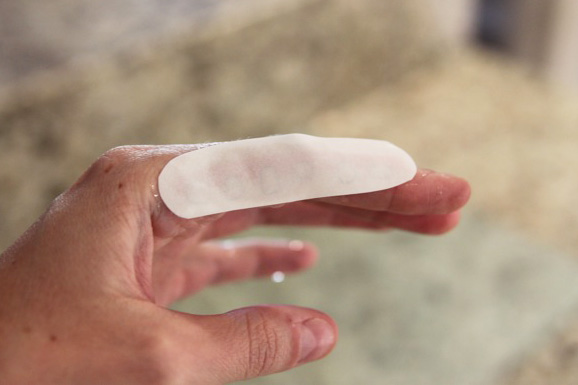 The paper backing will slide off and reveal the tattoo: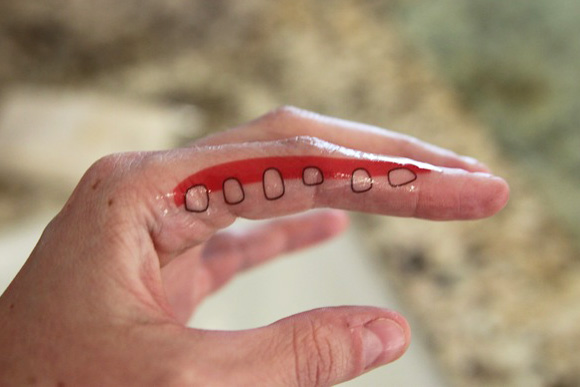 A finished monster tattoo! Although this one kind of resembles a prehistoric bird, right?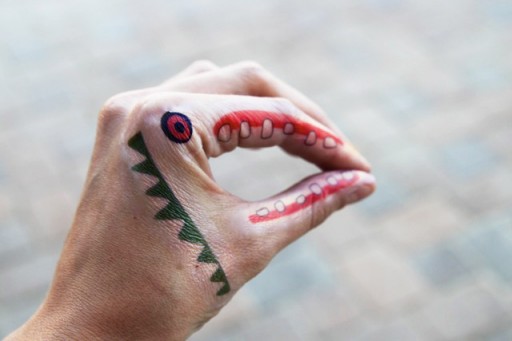 Diesel was kind of unsure about it: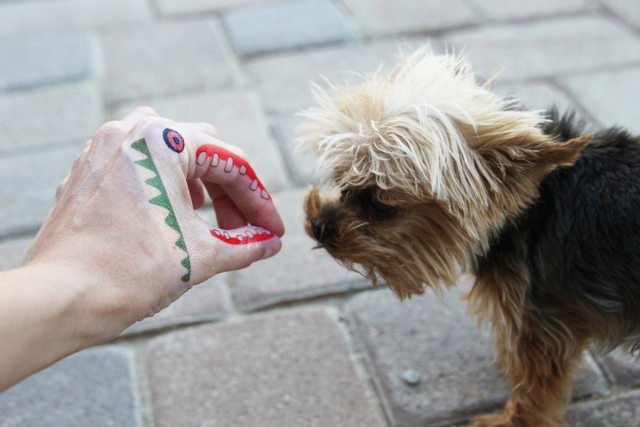 Boo chose a tentacled monster yesterday: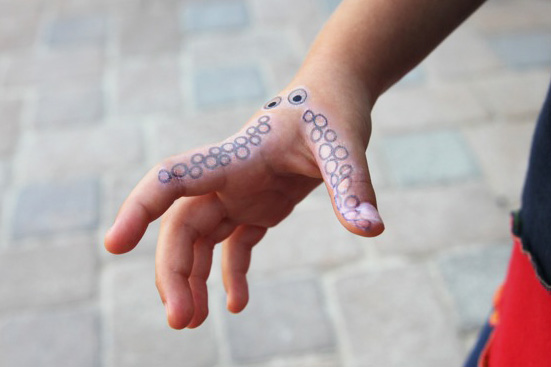 And a snaggle tooth dragon today: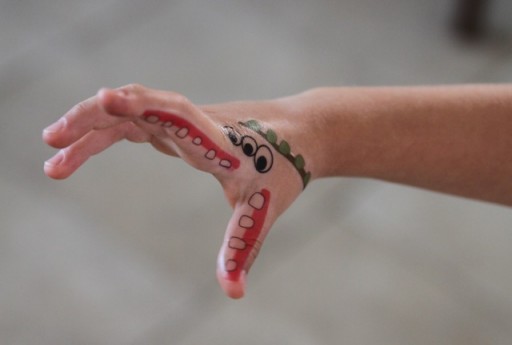 A fun way to make tattoo hand puppets!