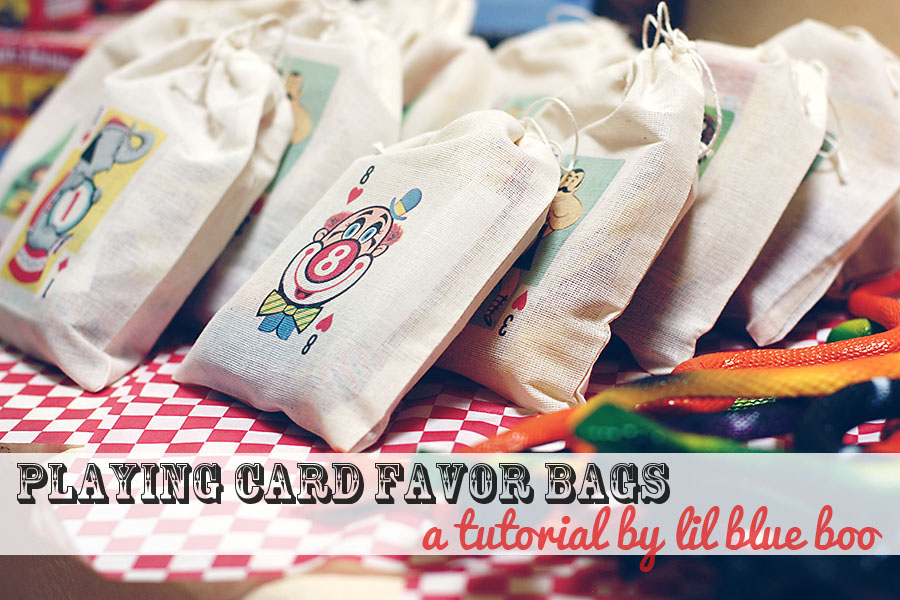 Part of Miss Elle's Circus Party! I helped Lisa make these cute party favor bags using some old vintage playing cards I found at my Mom's house this summer.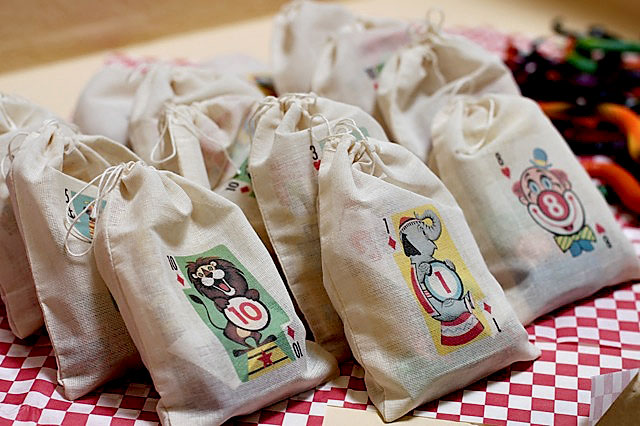 Vintage circus playing cards are by Whitman.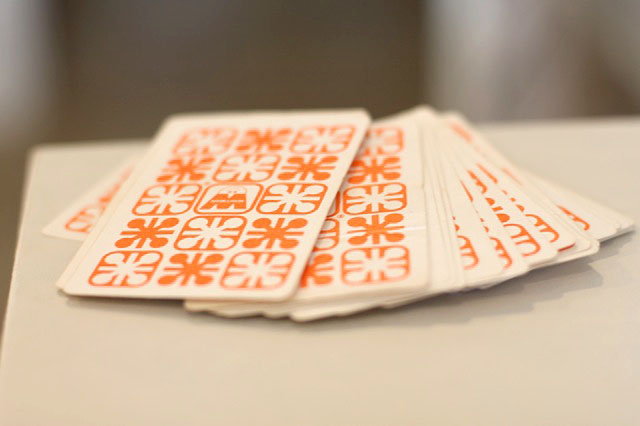 Each card has a different circus image on it and I scanned a few into my computer so I could print the images onto transfer paper. I've seen some great vintage circus images at Silver Crow Creations if you can't find playing cards. 30-One on Etsy has some fun sets of playing cards too including the circus ones.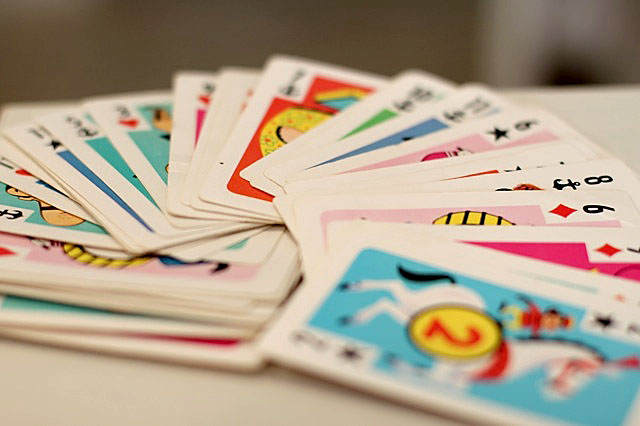 I was able to print 8 card images onto each piece of transfer paper. I used super soft transfer paper from Dharma Trading and Lisa ordered muslin party favor bags from Spice Shoppe.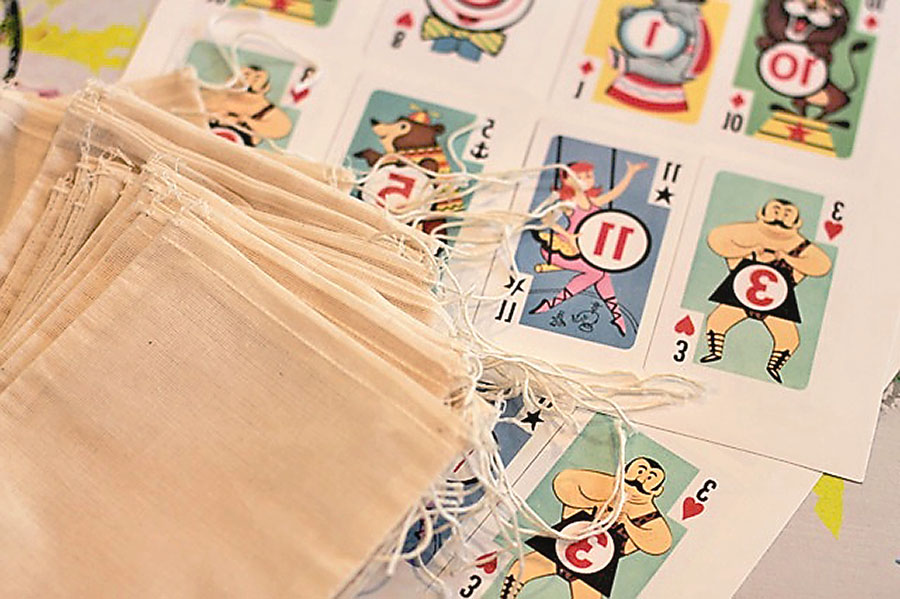 Transfer paper makes an easy iron on: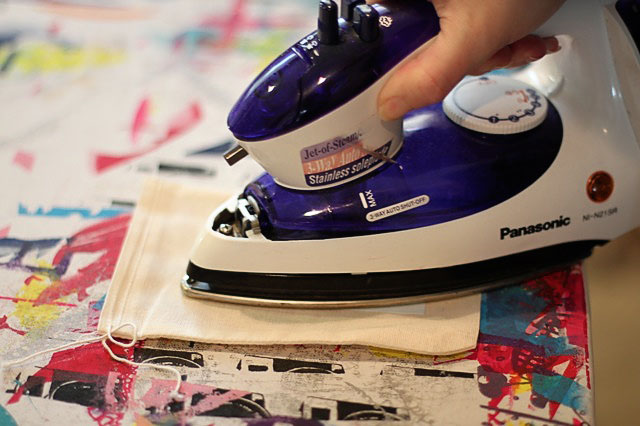 Cut out the transfer and place face down onto the bag. The trick is NOT to use an ironing board…..you should use a hard surface like a table or the floor and place protective brown paper or an old t-shirt on your surface to protect it. Follow the directions of the specific transfer paper you are using. Then you peel the backing off of the paper and the bags are done: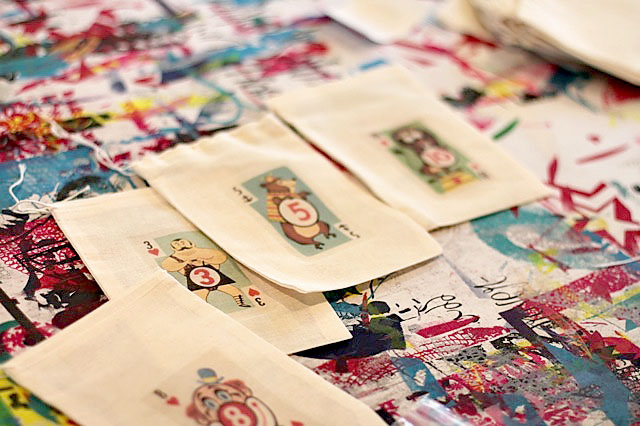 A cute circus themed treat bag for your guests!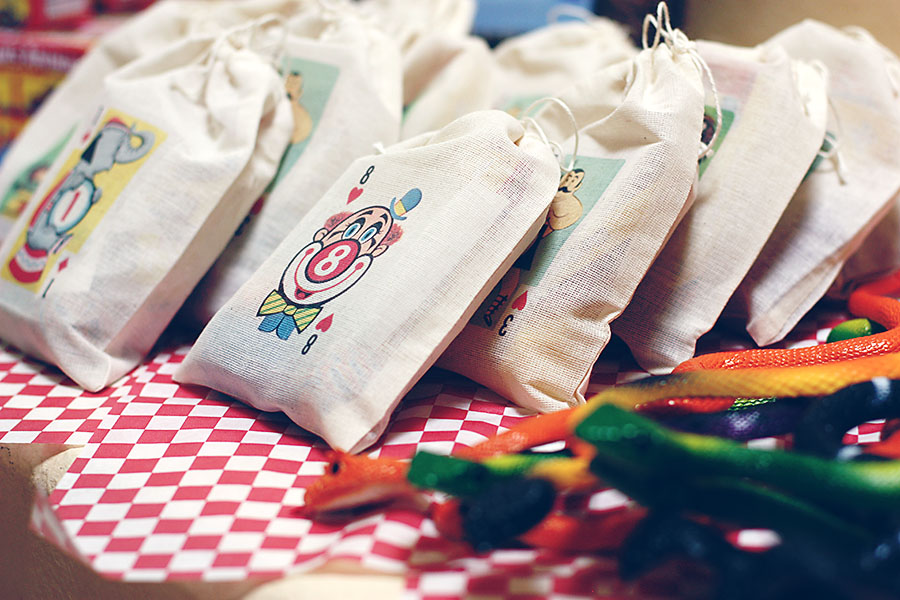 More printables and tutorials to come! Click below to see all the posts related to the circus party so far!