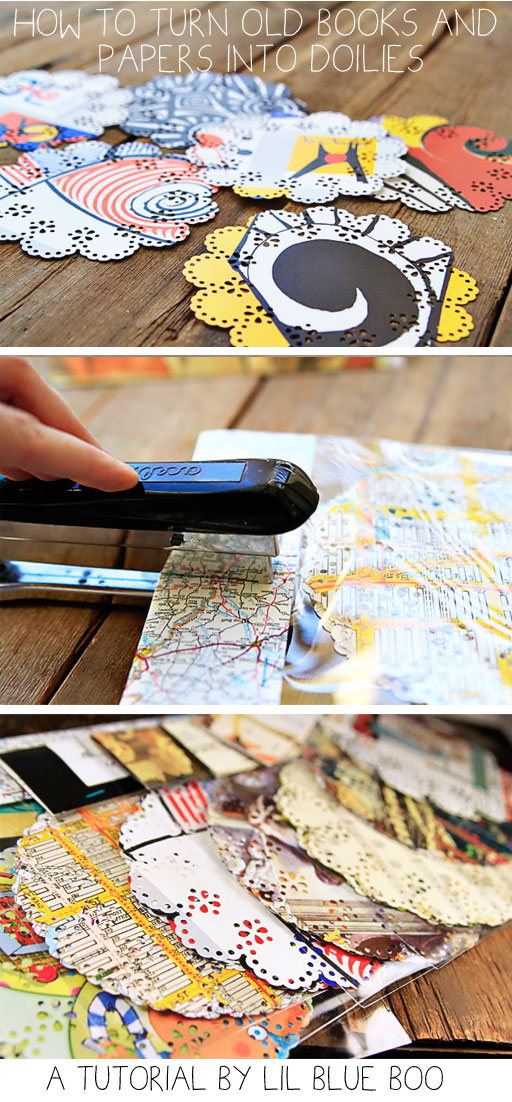 I recently had the chance to try out a new product that Martha Stewart Crafts is introducing…..the Circle Edge Punch! Martha Stewart will be on HSN on Nov. 13 to launch the Circle Edge Punch.  You can't buy it in stores so make sure to check out the information after the tutorial on where to purchase!  I think it's a great product if you want to make your own custom doilies and with little effort!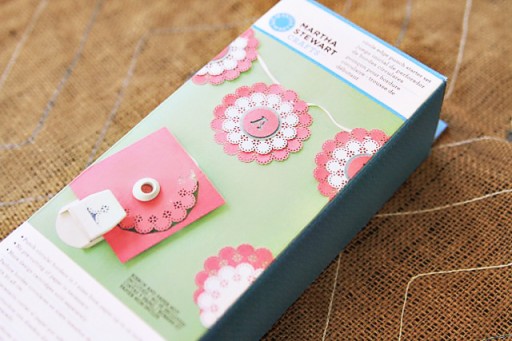 I knew exactly what I'd do with it the second I got it. I have so many old books, magazines and vintage papers stacking up…..calling my name for a project…..and I used them to make these little themes doily packs for a crafty hostess-type gift: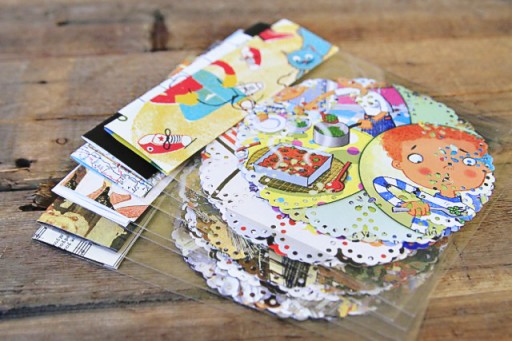 Each packet is completely different and one of a kind.  I think I would snatch them right up if I saw them in a store: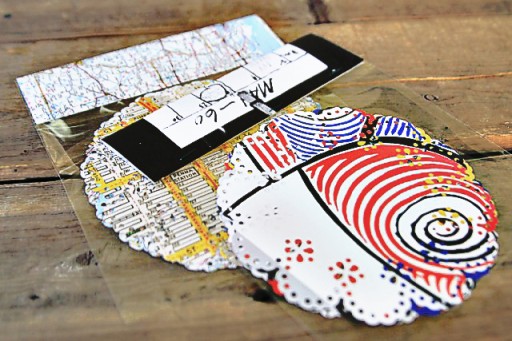 First, I gathered some old art books: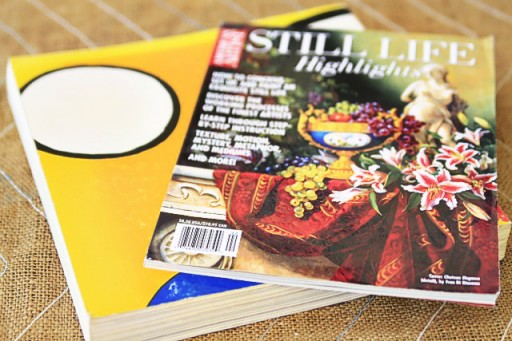 I have so many "bargain" picture art books just ready to be made into something: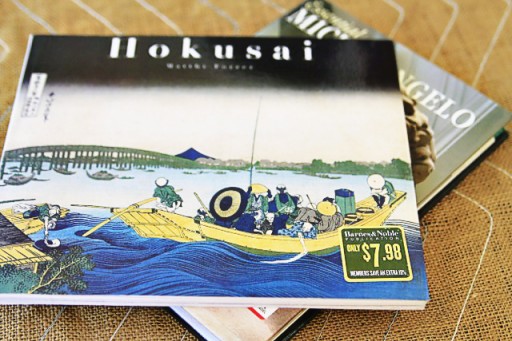 Not to mention vintage maps, papers and sheet music: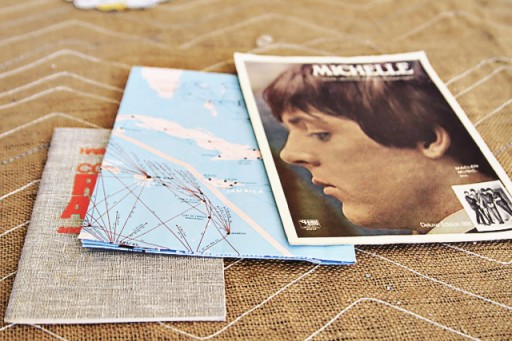 I think I am officially a hoarder for keeping all these vintage magazine ads: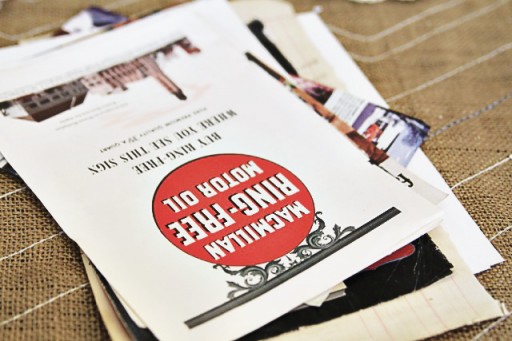 The Circle Edge Punch is ready to go right out of the box and the best part about it is that there is no pre-cutting of paper necessary. It punches a continuous, die-cut border in 7 different sizes for paper up to 12 inches: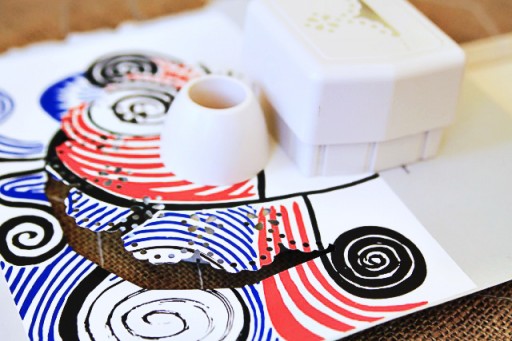 The Circle Edge Punch just trims the paper as you punch: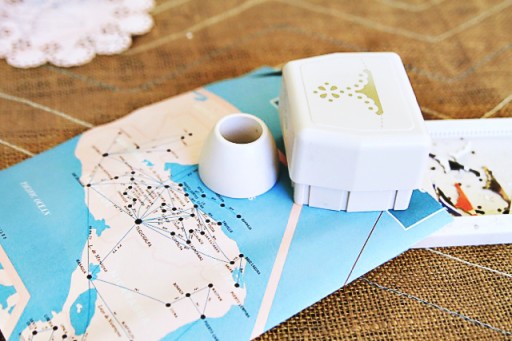 Here are a few examples of the doily packets I made:
Vintage magazine ads: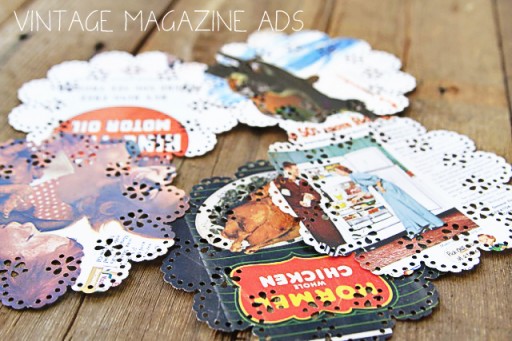 Sheet music: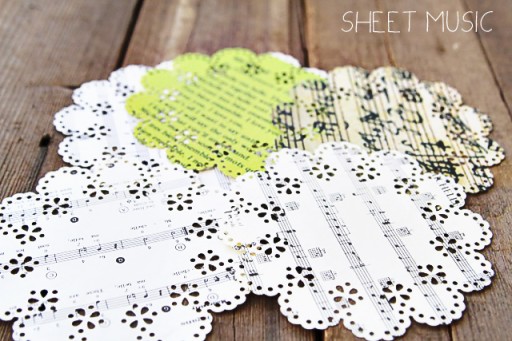 Pages from an old Calder art book….these are definitely my favorite! Lithograph doilies!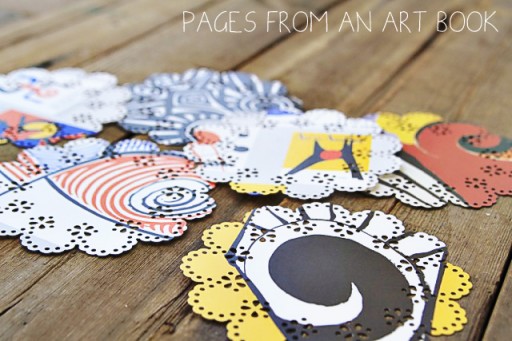 Pages from a Michelangelo art book: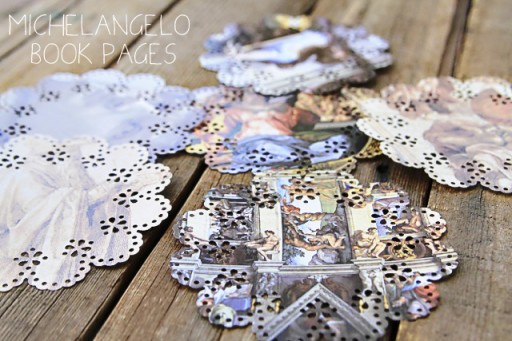 Art by the Japanese artist Hokusai: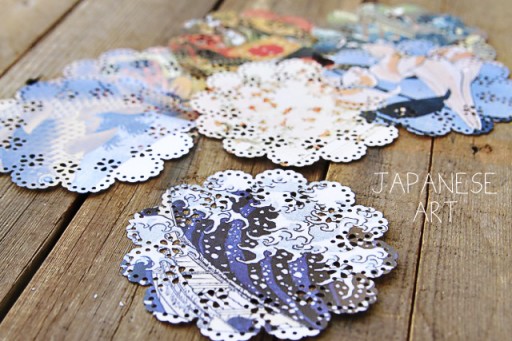 Pages from children's books and magazines…..these would be great for a themed party….like punching out an Olivia book!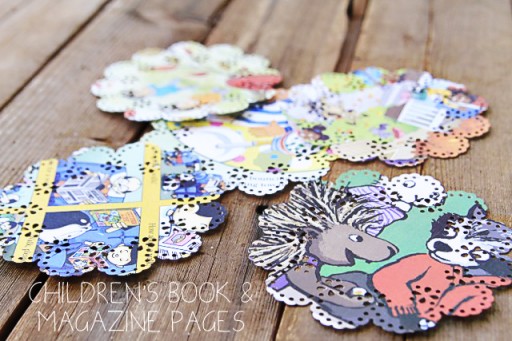 Vintage map doilies: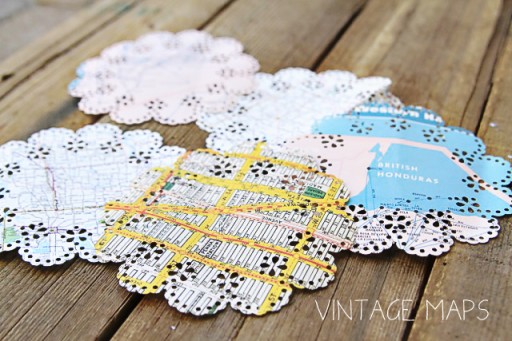 Yes I did a TON of punching. Here's a quick tip….use aluminum foil to sharpen your scrapbook and craft punches!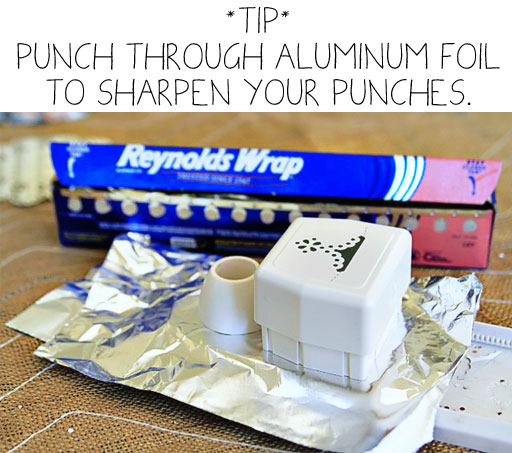 After all of my doilies were punched, I placed them in plastic sleeves: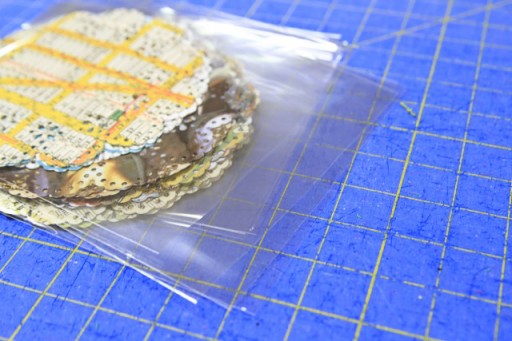 I used the same paper as the doilies to make little tent cards to cover the bag opening: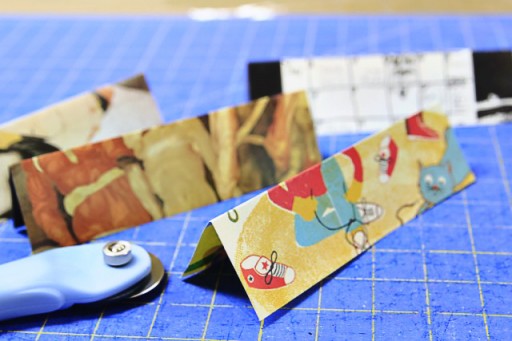 The folded tent cards are just stapled shut over the bag opening: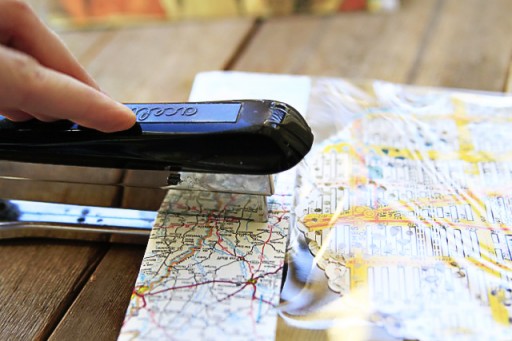 Love how whimsical the children's book pages turned out: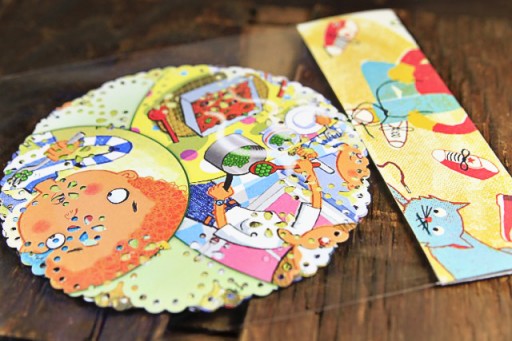 Each pack is completely unique: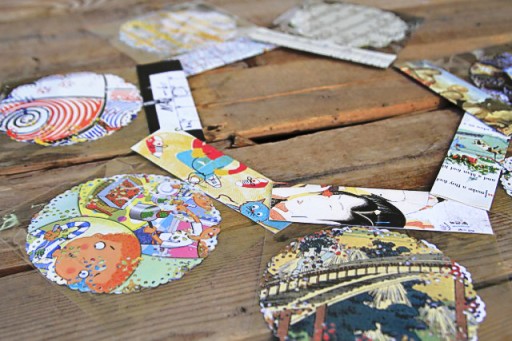 They can be used for so many projects.  Great as a gift: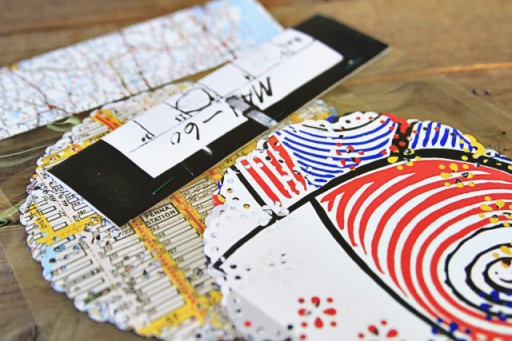 The vintage ads are great for the nostalgic friend: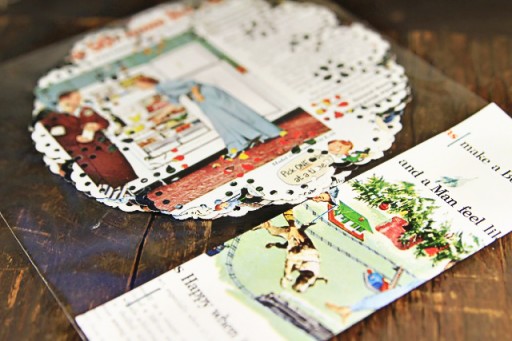 The Calder doilies would definitely be appreciated by an art lover: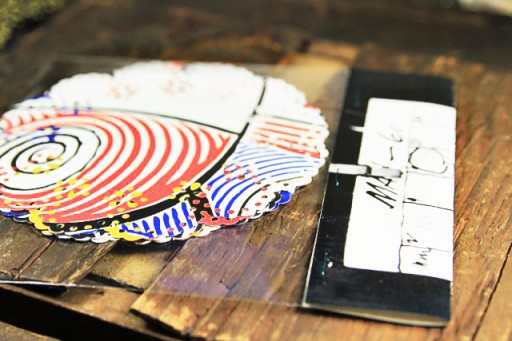 And who doesn't love vintage maps?!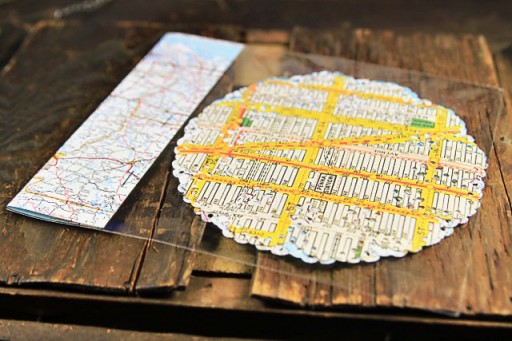 Don't they all look pretty together?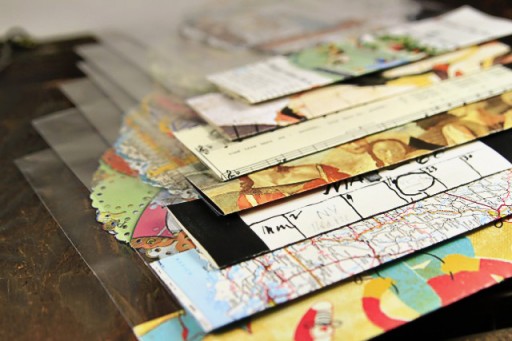 What would you do with them?
What would you make with the Circle Edge Punch?
The Circle Edge Punch will be available exclusively on HSN and HSN.com while supplies last—and once they're gone, the Circle Edge Punch won't be available again until after the holidays! (i.e. you won't be able to get it in stores)
You can see Martha Stewart demonstrating the Circle Edge Punch on November 13 on HSN so mark your calendar. I'm sure Martha's ideas will be amazing as always.
Also, Lil Blue Boo readers can get 20% off* at MarthaStewartCrafts.com if you use the code BLOG20.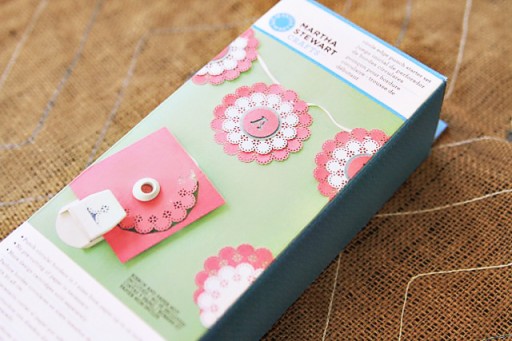 *Note: there is no discount on the Circle Edge Punch, which is only available at HSN.com.