Her first time on a big girl bike!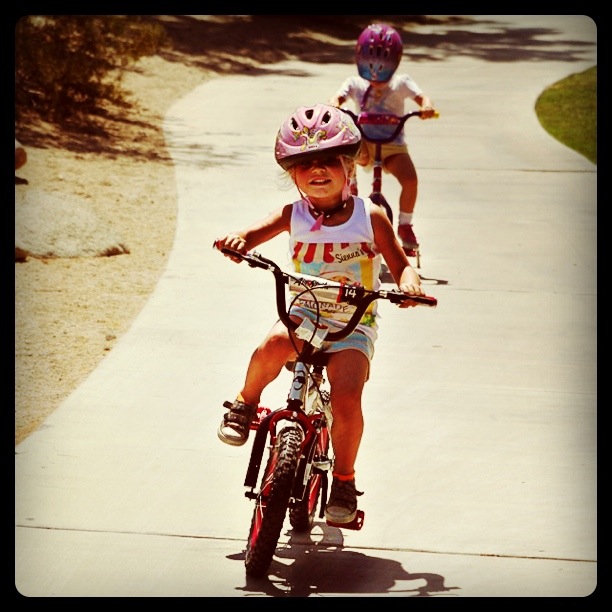 Shirt: Lemonade Stand by Vintage Lucy's
Shorts: Lil Blue Boo
Shoes: Payless Boys (and handpainted with graffiti)
Bike: Avigo "Bomber" Boys Bike
The cool part? She never had to use training wheels.  She got a Strider PRE-bike for Christmas and learned to coast and balance. Then the transition to a pedal bike with no training wheels was literally 2 minutes.
Last night we went to pick out her real bike….and the choice was between a pink bike with a baby papoose on the back and this cool bomber bike…..love that she chose the cool "shark" bike: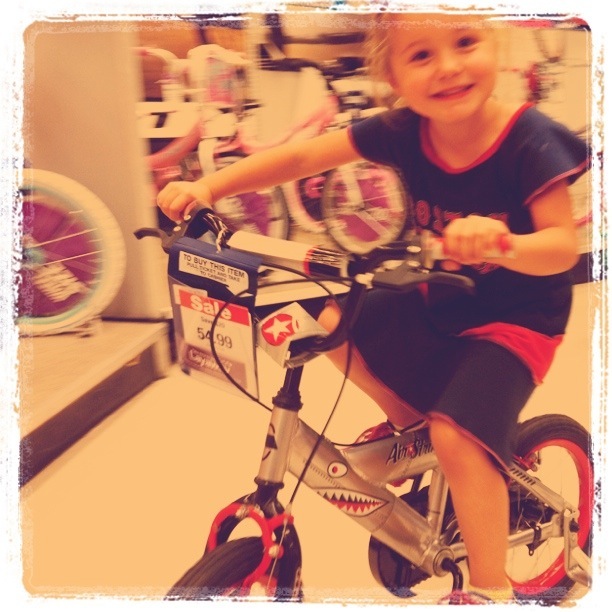 My sweeties: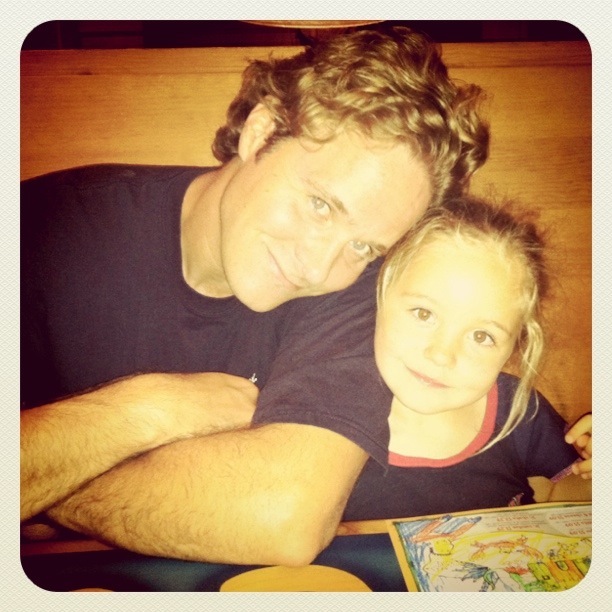 Want to make the graffiti shoes Boo is wearing? Here's how: