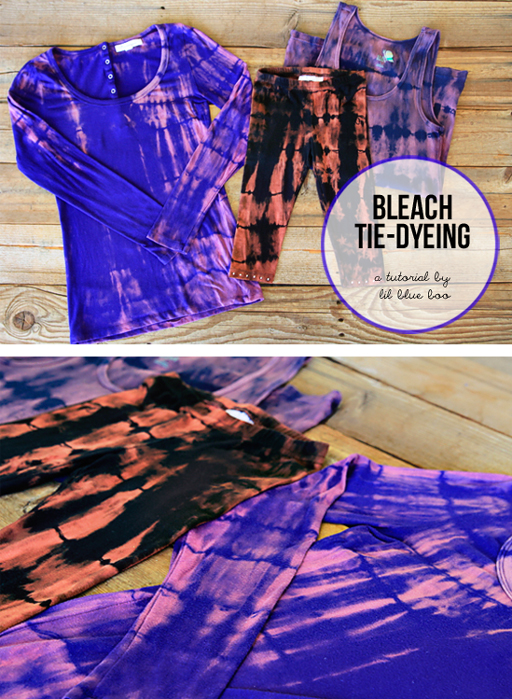 More projects where we remove color!  Tie-dying can be super messy with all the powder and mixing. The same technique can be achieved by removing color instead of adding color.  Here are some leggings I made my daughter that were a dark teal and I made them match the top with a sun-washed look by tying and adding bleach: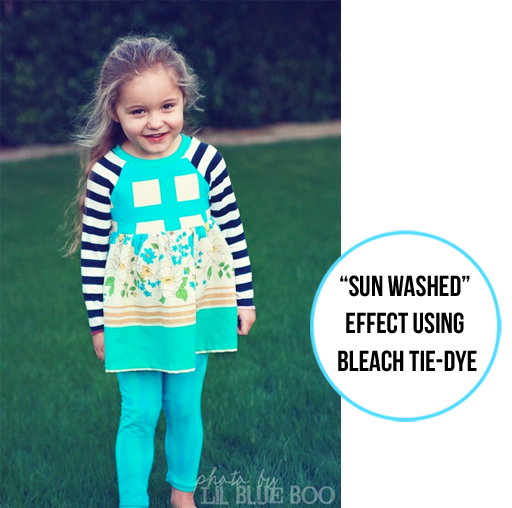 The materials are fairly simple: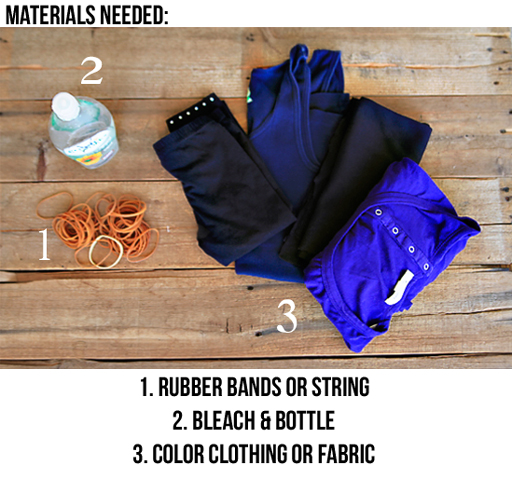 First, I took my clothing or fabric and soaked it in water. I wrung all the excess water out and then gathered up the piece like an accordion: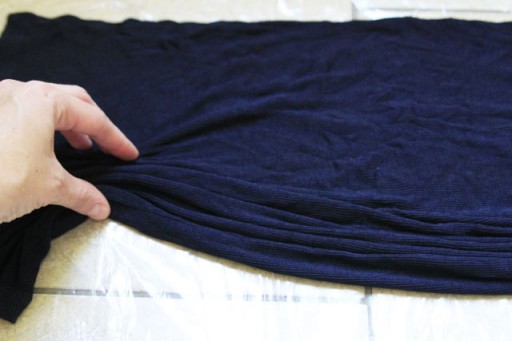 Once the piece was gathered I added rubber bands every few inches. You can also tie with string if you don't have rubber bands. (Want to make a heart shape or peace sign shape? Visit those tutorials here and here!)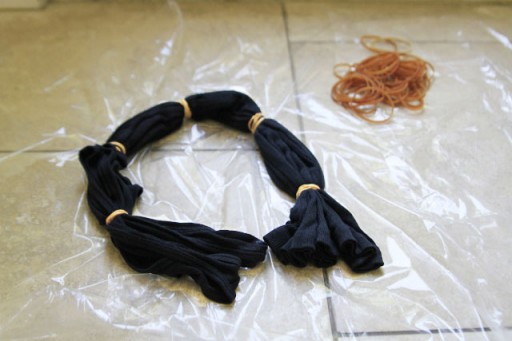 Once all my pieces were tied, I put them in the bottom of laundry sink.  I filled a bottle with 3 parts bleach to 1 part water. (Make SURE to mark any bottle with "BLEACH" and a "poison" face to make sure no one mistakes it for something else!)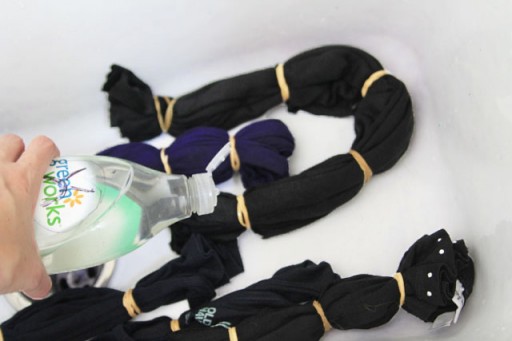 Let the clothes sit for a few minutes until you see the color start to turn. Then rinse out the bleach and throw them in the washing machine for a quick cycle. Finished! The colors will vary based on what your garment was dyed with.  For example, most "black" colors are actually made with other colors including red and blue so you won't get a "grey" color when bleaching. The result will be more of an orange. The red color is harder to remove than the bluish colors which is why the blue/purple colors leave a pinkish tint: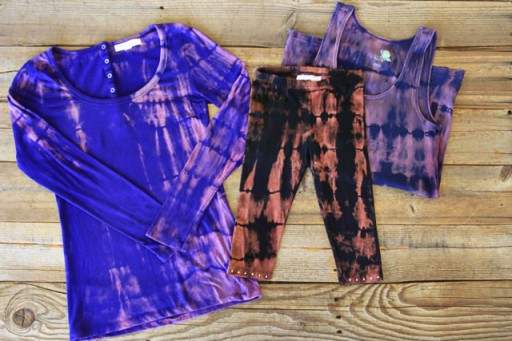 Here's some black fabric I tie-dyed….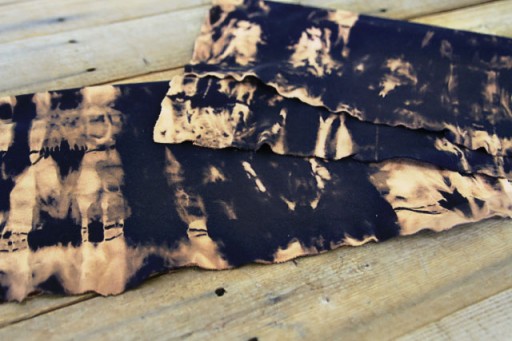 …..and made into a cute skirt: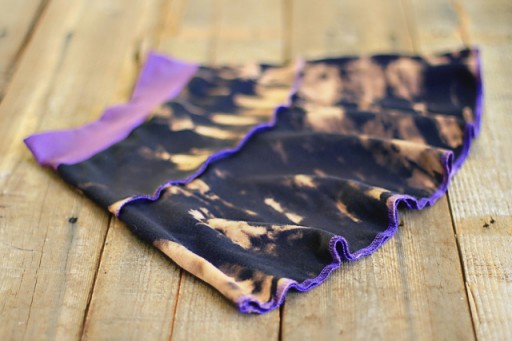 Lots of options: clothing, home decor, etc.  Make sure to visit yesterday's tutorial too! Click the image below: