I found this amazing batik fabric at Joann's the other day and immediately knew what I was going to make with it! I made this peasant top for Boo and another one for the boutique I am going to this Wednesday. It is a very subtle "Halloween" outfit which is totally my style. My friend Lisa over at ElleBows is going to make some ElleBlooms to match! I used the same pattern that I used for the Coffee Sack Dress and shortened it.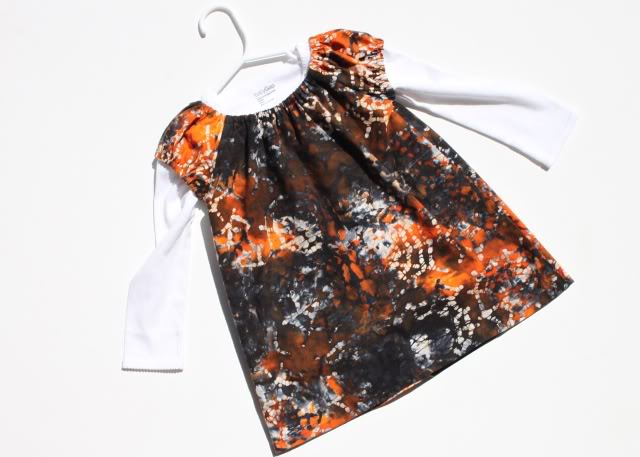 I love the spiderweb design.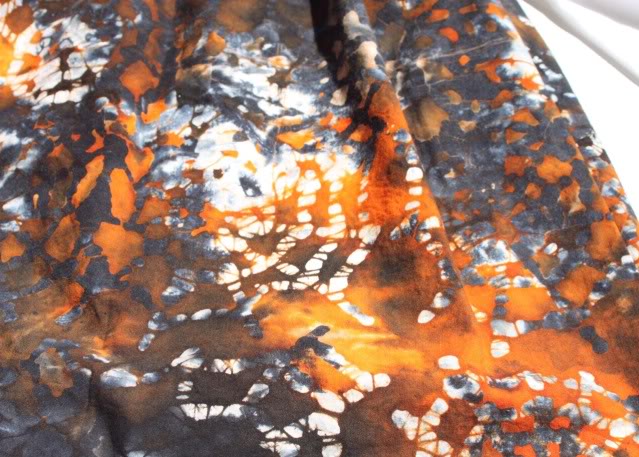 I'm experimenting with new Lil Blue Boo garment labels too. They are a little plain but I'm liking them! I used this tutorial from Pepperberry as a starting point….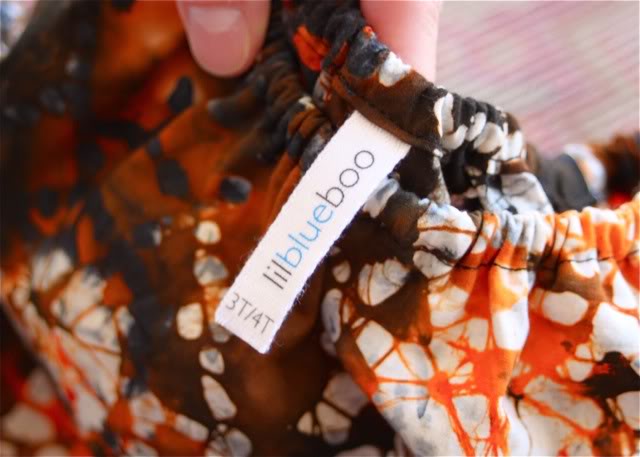 If the dress doesn't sell at the boutique I'll be adding it to my Etsy shop.