…..a sample of items I made for friends and family:
A nursery painting for my little niece Cari due at the end of January…..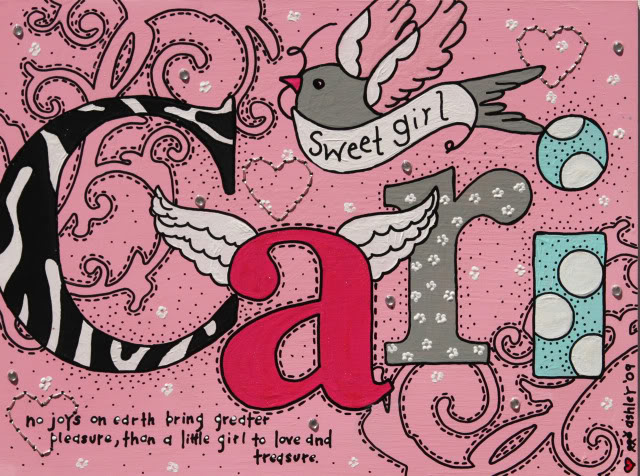 …..whose bedroom is decorated in two shades of pink and zebra print.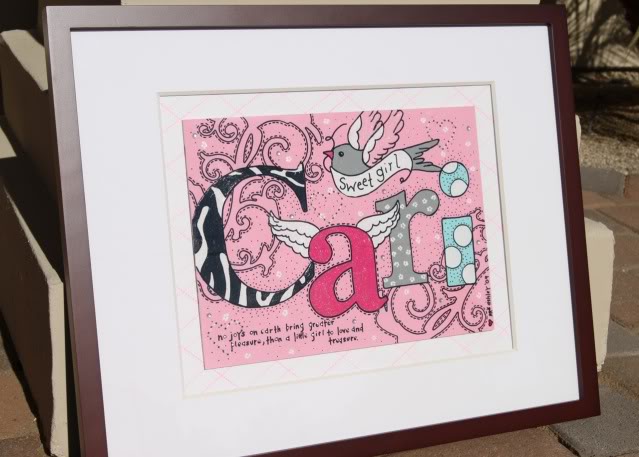 My sister-in-law Carolyn loves zebra print….so this fabric was perfect for a little outfit too:

For our friend's daughter Callie, I made this dress out of a special t-shirt….one that marks where their first date was: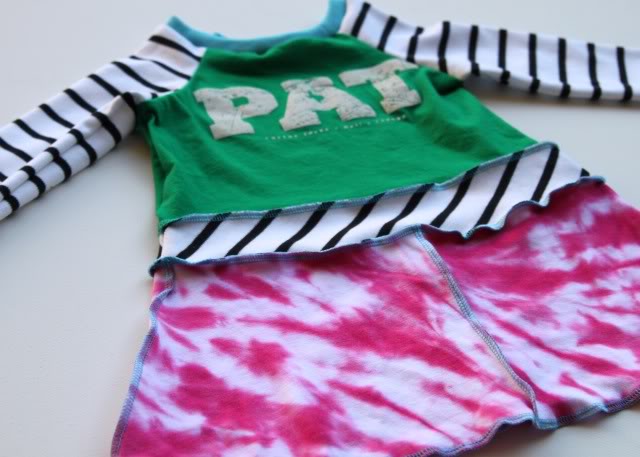 An outfit for my niece Sawyer who is also due at the end of January (both of my sister-in-laws are due on the same day!) Sawyer already received her nursery painting at her mother's shower a while back.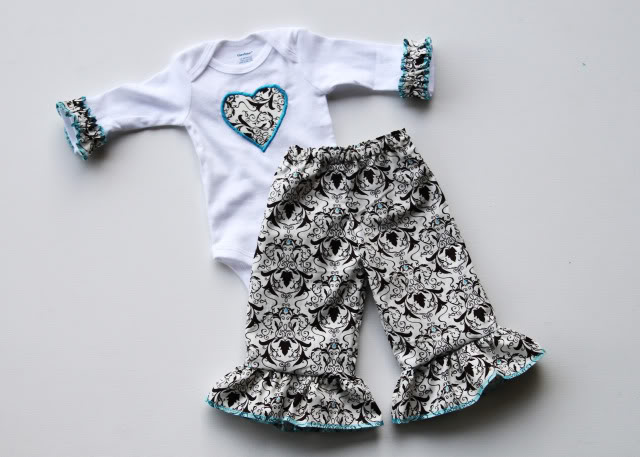 Dainty ruffles added to the sleeves: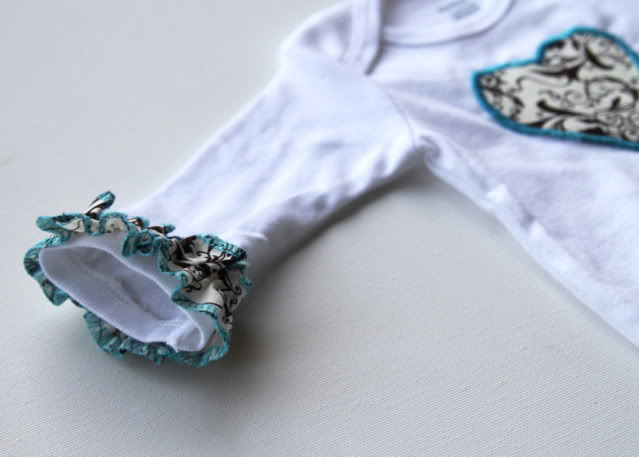 For Sienna's "godsister" Dillan, I made this snow globe t-shirt (tutorial posted here):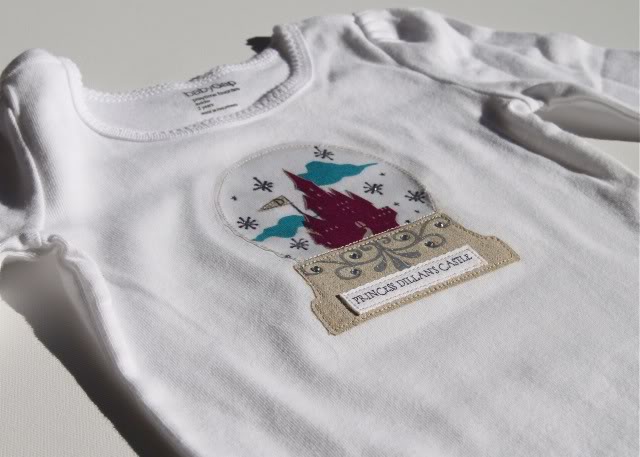 Here are a few photos from Christmas:
My mother told Sienna and her cousin Jordan the Christmas story on Christmas Eve, complete with a box of gold, frankincense and myrrh: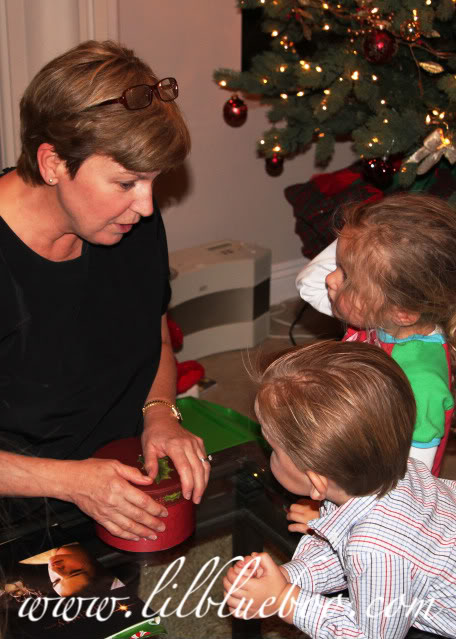 The next morning Diesel had to wear his little handmade felt outfit for a few minutes. Poor little guy needs the groomer bad!

Sienna didn't get any handmade gifts. I refuse to make anything with Dora on it.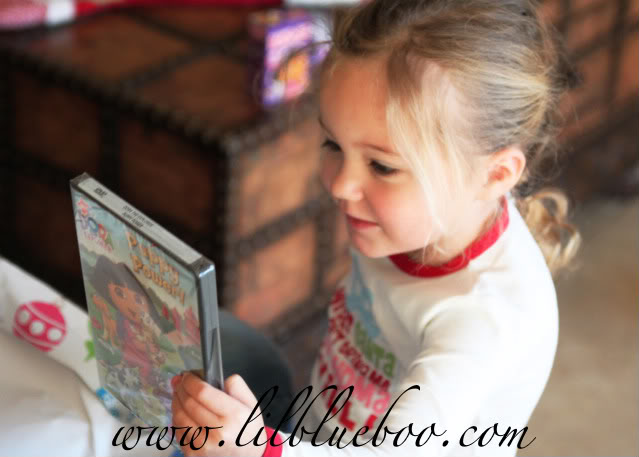 Sienna pressing her silk pajamas my parents brought her from China on her new ironing board.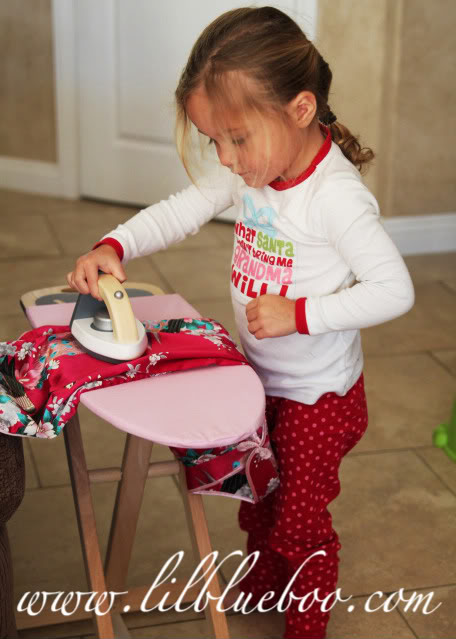 Her big present from Mommy and Daddy was a drum set which has volume control (thank God):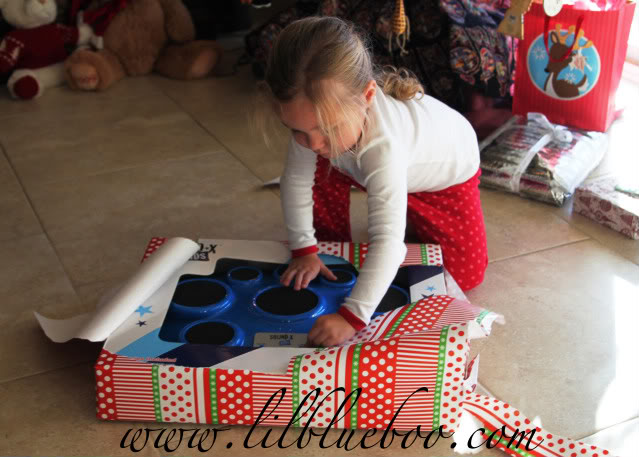 Tonight we are heading to our annual 1K pub crawl. We all wear matching sweatshirts and walk down to visit our favorite restaurants and bars on El Paseo. Fun with friends!