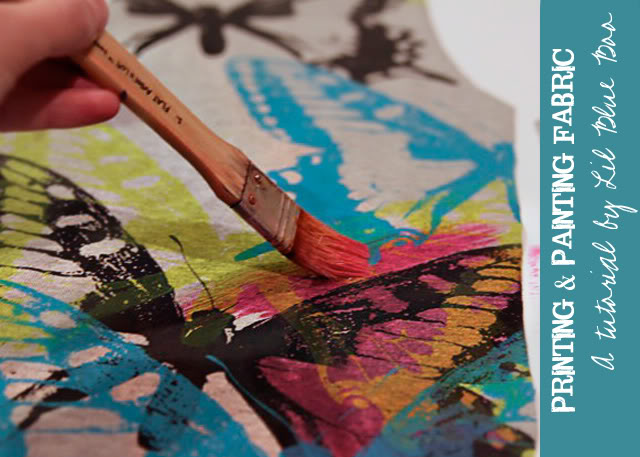 Can't find the perfect fabric for a project? You can make your own! Here's Boo wearing the jumpsuit I made for Week 3 of Project Run and Play….it's a basic style, I just needed to make the perfect print for it!
The basic jumpsuit consisted of 4 pieces of gray knit: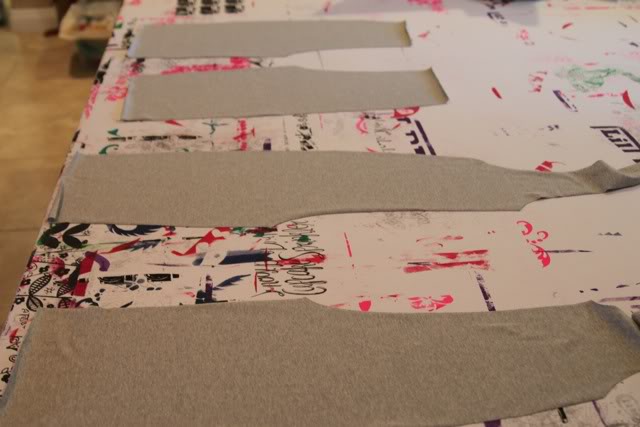 First, I silk screened several different layers of a butterfly print……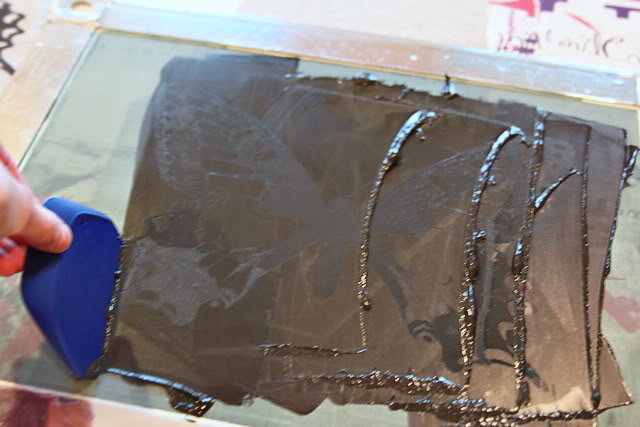 ….in dark gray, turquoise and bright yellow (see basic silk screening tutorial here):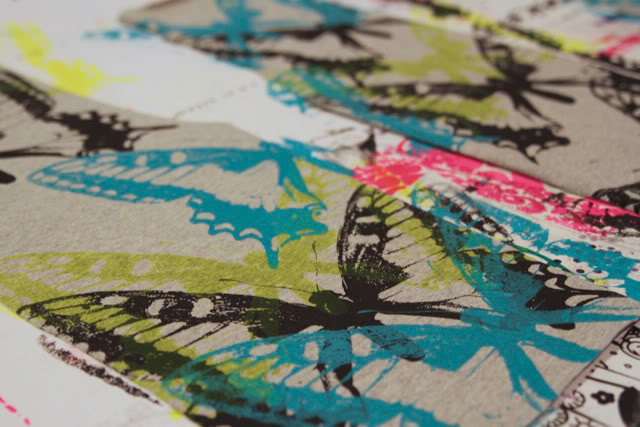 Using Setacolor transparent fabric paints….

…..I mixed a diluted hot pink color:

I used a large paint brush to paint areas of the fabric to add dimension: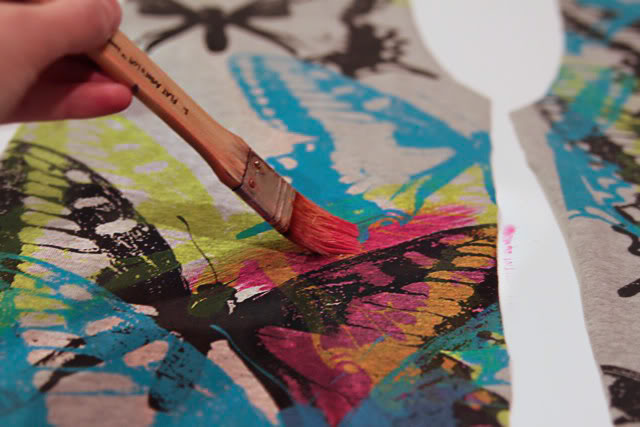 After the fabric was dry I heat set the entire outfit using an iron to make it permanent: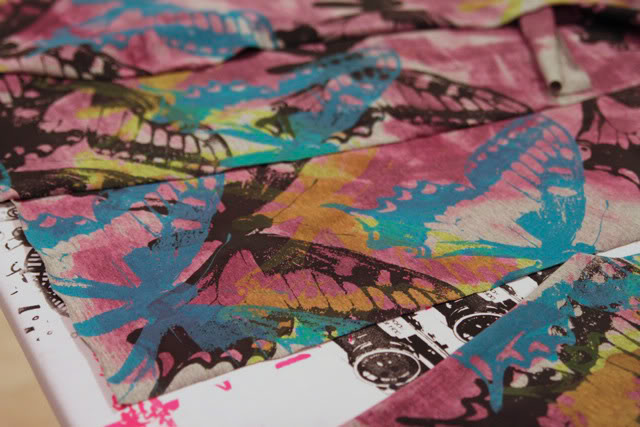 The inspiration for this outfit was Alexander McQueen.: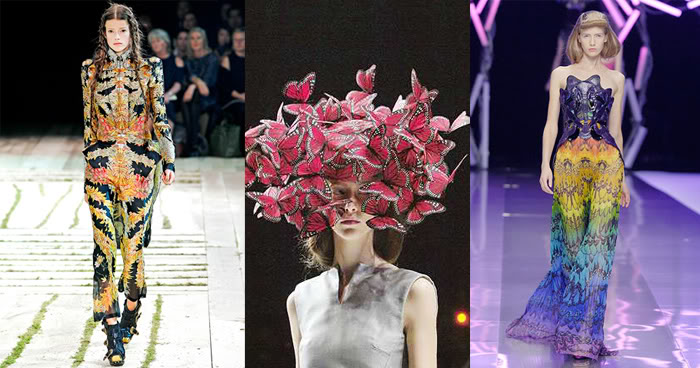 But the print and style had to be something more childish and less botanical….whimsical and fun….comfortable and easily washed (Lil Blue Boo criteria!):