No leather is safe in my house now that I have a full set of Angelus leather paints!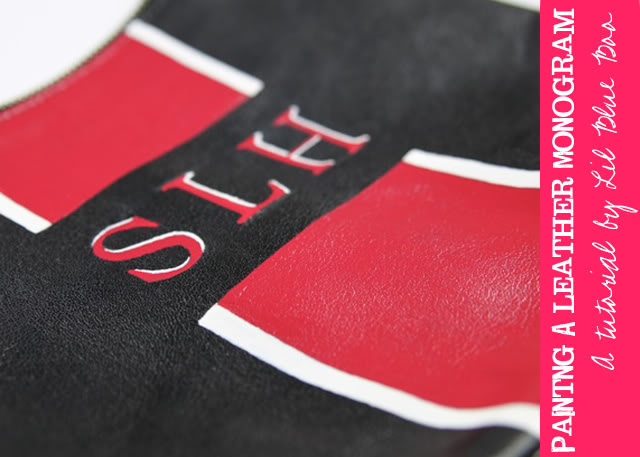 I've always loved the look of the custom Louis Vuitton monograms…a pricy luxury, right?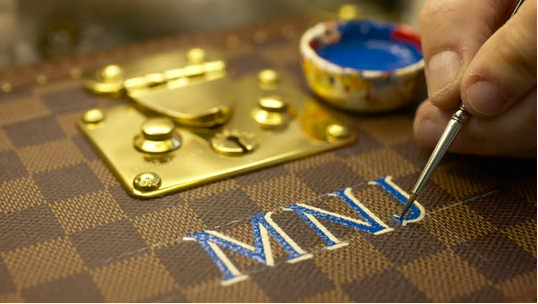 (photo source)
I found a $5 leather purse at the thrift store and made Boo her own Louis Vuitton-inspired purse….a "Boo-tton" (thanks for naming it Melissa!). I have a VERY shaky and unsteady hand so if I was able to paint this….anyone can!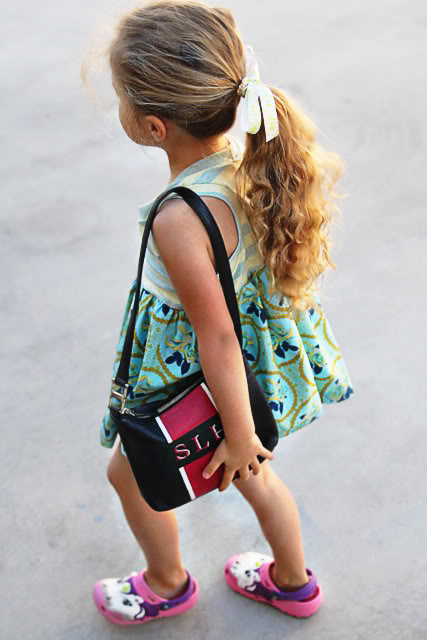 Here's how you can create your own:
Step 1: Make sure the purse is clean and free of oils: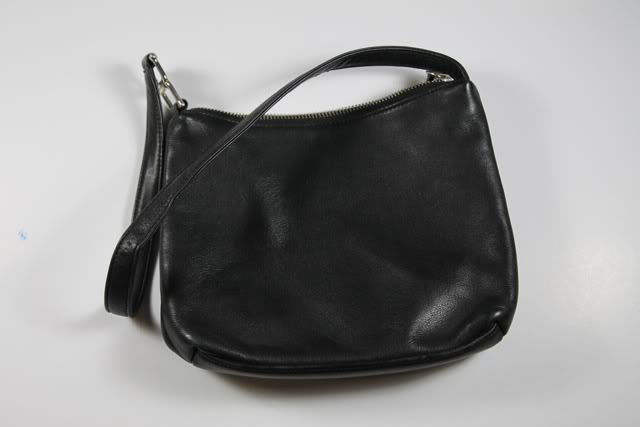 Step 2: Print out a sample monogram using a text or word program. The font shown below is Academy Engraved LET. Draw lines to block off each letter: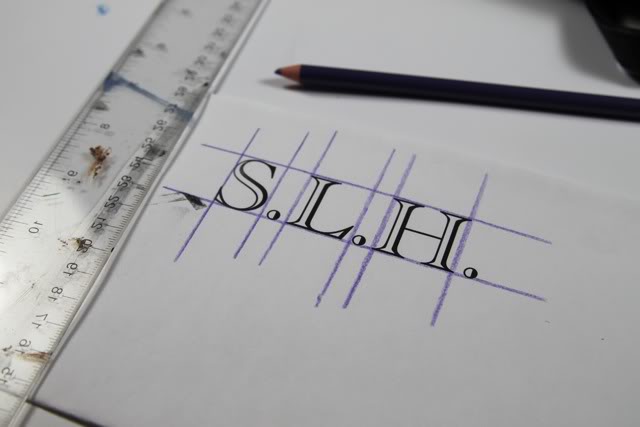 Step 3: Using a light colored pencil mark where you want the monogram to be painted: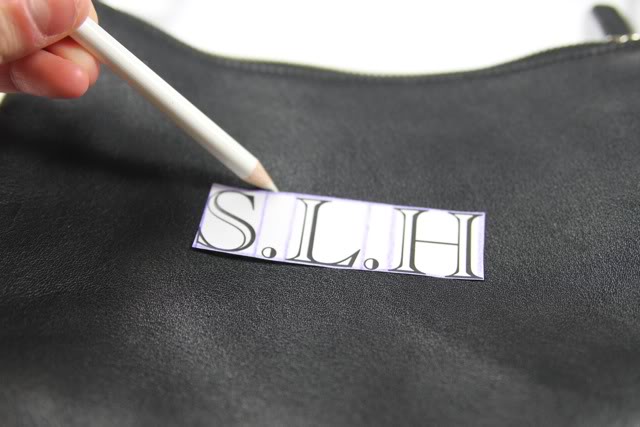 Measure and mark the other guide lines: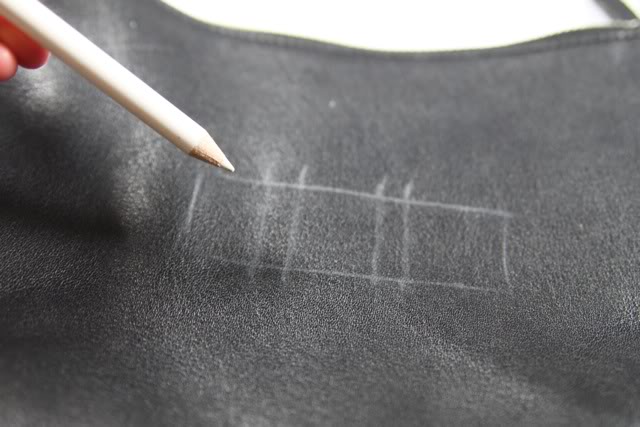 Step 4: Start painting! You will need small tiny detail brushes. For my smallest brush I cut off half of the bristles (see the photo of this brush in my painted headband tutorial).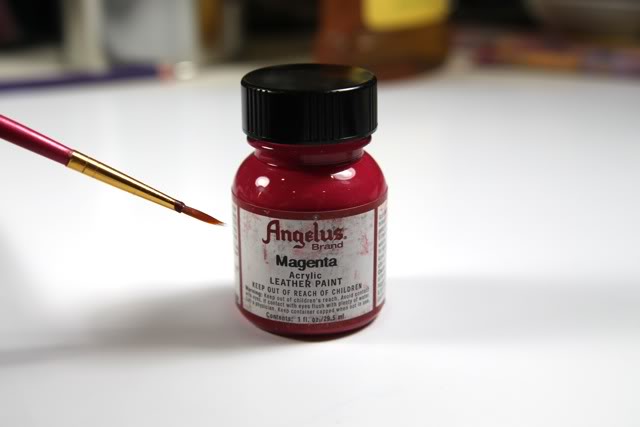 Step 5: The key to painting very detailed letters is to start very skinny…it's easier to widen the letters as you go. Add additional guide lines if you think you need them!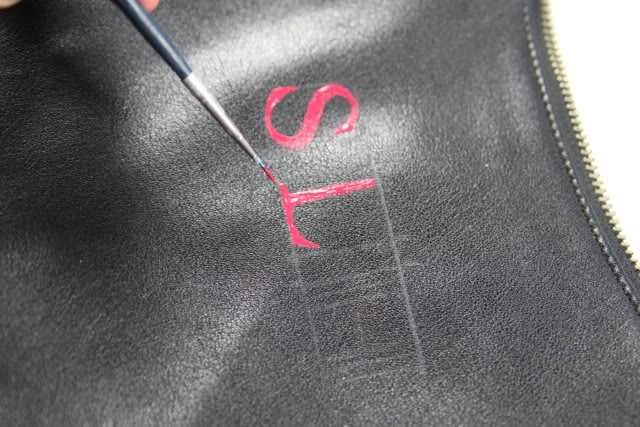 Step 6: Use adhesive contact paper or painters tape to block off any stripes or additional blocks you want to paint: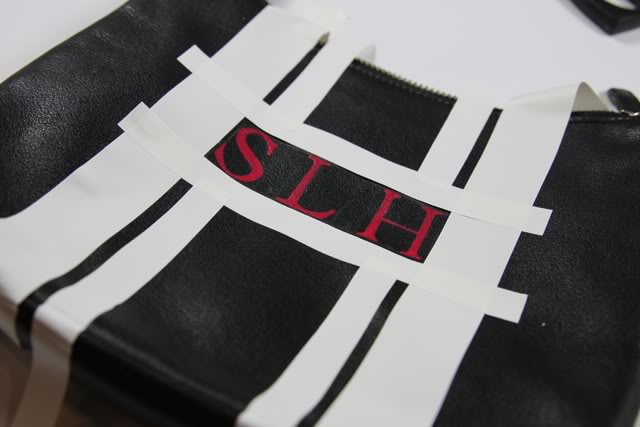 Paint just a very thin layer to use as your guide….paint will seep under the tape just a bit but you will be able to see your lines to work with and touch up the edges as you go. You can keep a clean damp paintbrush nearby to quickly clean up any mistakes.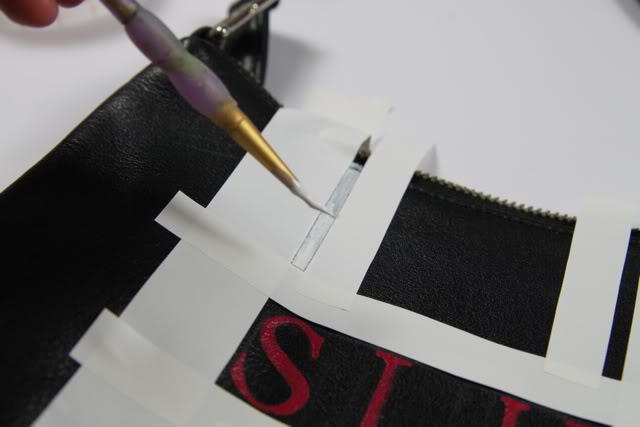 Step 7: Slowly paint the lines with your smallest brush rotating around to different parts of the purse to allow other areas to dry. You will probably need several thin coats on each area: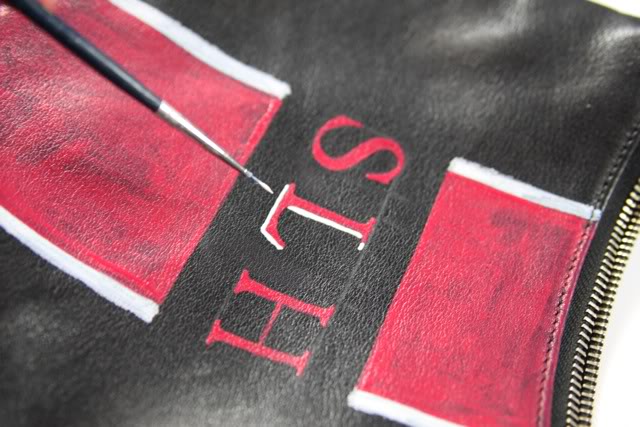 It will take several tries and touch ups to get everything just right:

A finished monogram with stripes!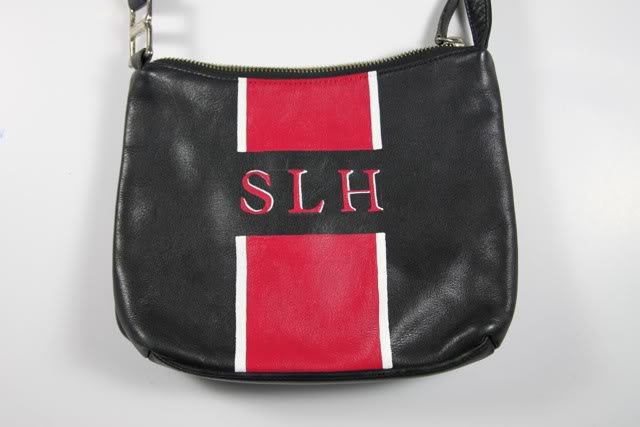 ….and it looks detailed and professional!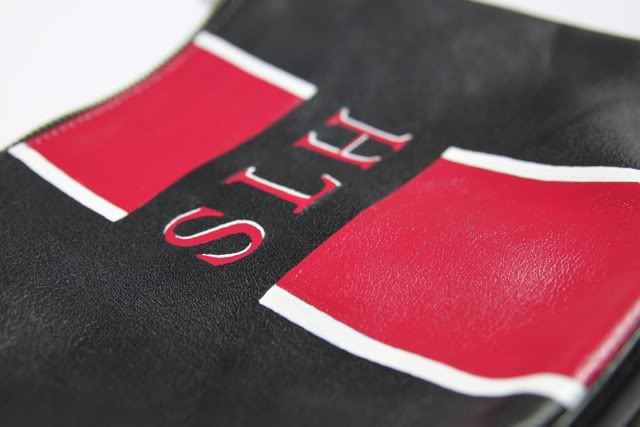 Boo approved….not that she needs a hand painted purse at this age….but I think it's something she'll appreciate when she's a little older!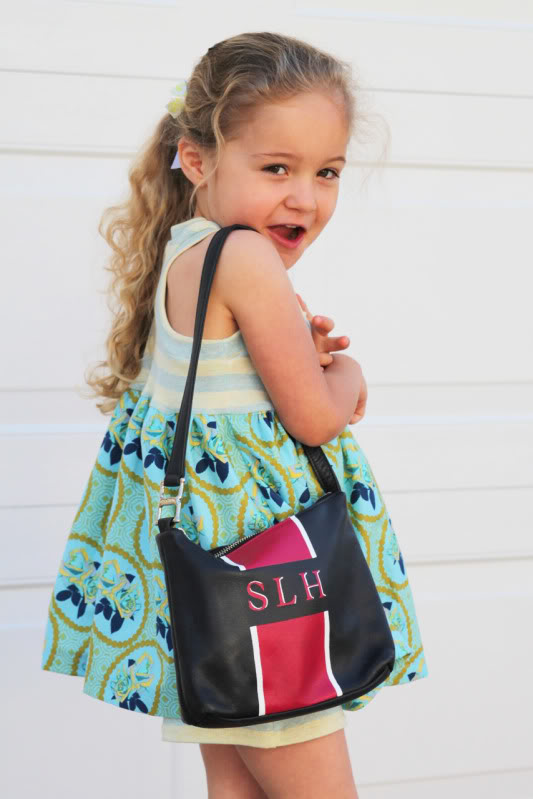 It's going to be in the mid 90's here today! Boo is testing out our new Lil Blue Boo nautical shorts and a tunic we are offering soon for summer: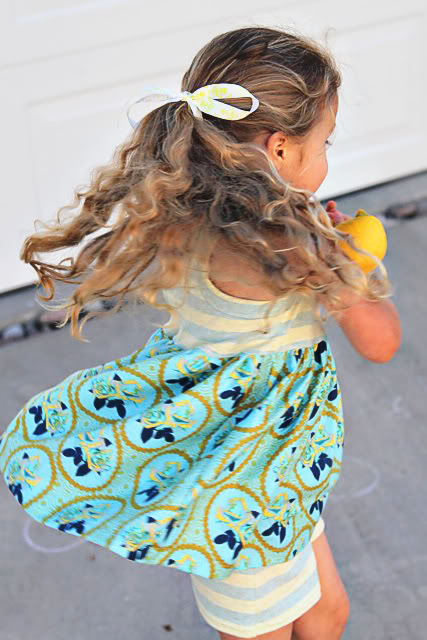 Make sure to check out these "painting on leather" tutorials too!