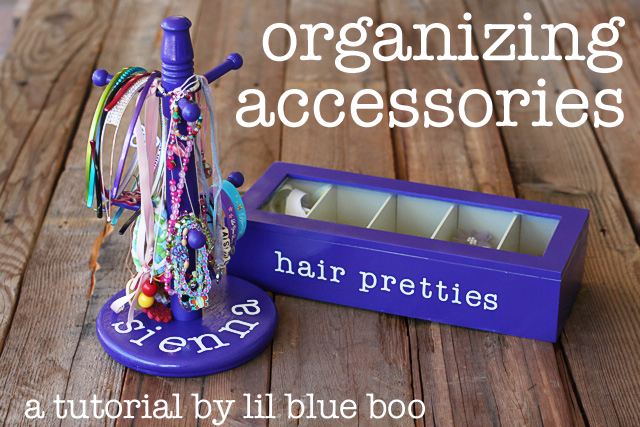 Boo's hair accessories and jewelery were stored in a huge jumbled mess until recently: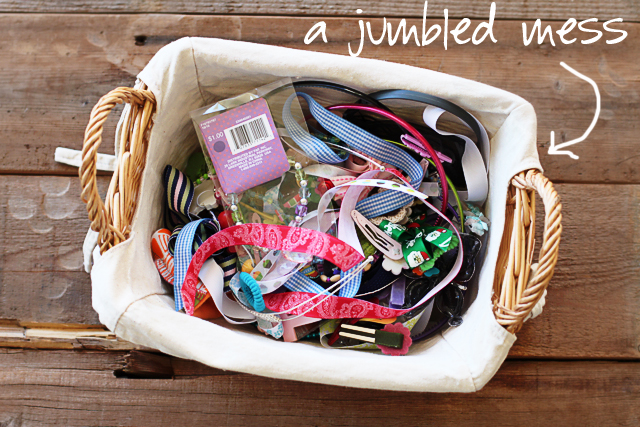 I took some thrift and discount store finds and used spray paint to create more organized storage! Boo picked the colors (I would have opted a more subtle color palette haha):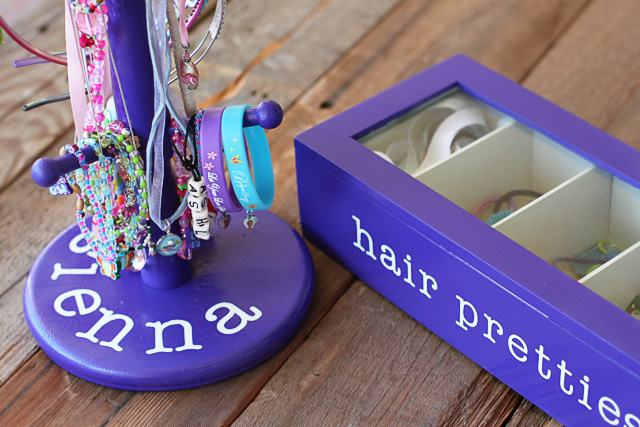 Here's the beat up 99 cent mug holder I bought from the thrift store: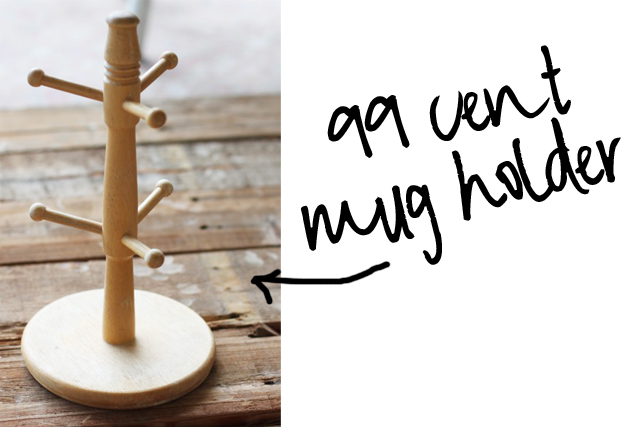 I spray painted the base white for the underneath color: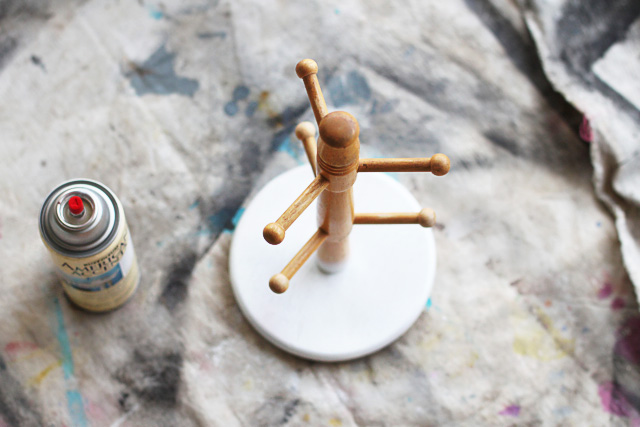 I used my Silhouette machine to cut "Sienna" out of shelf vinyl: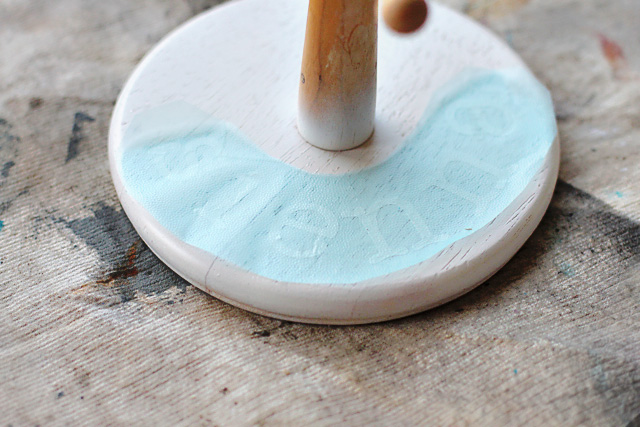 Next I spray painted the entire holder purple (over the stencil):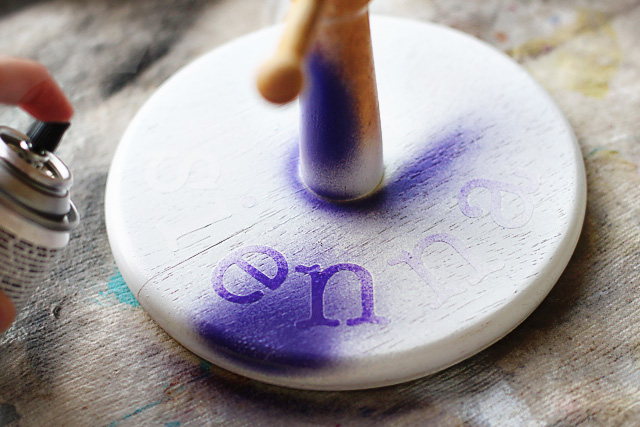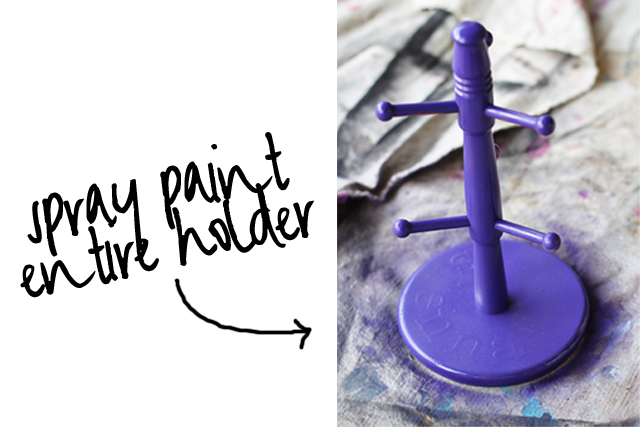 After the purple layer dried I carefully peeled off the vinyl letters: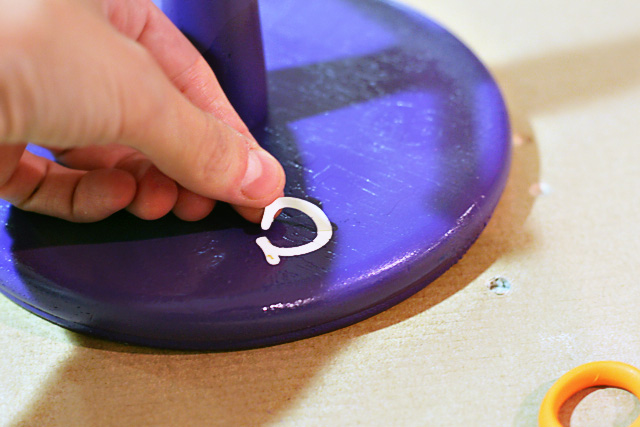 The painted and personalized mug holder is perfect for necklaces, bracelets and headbands: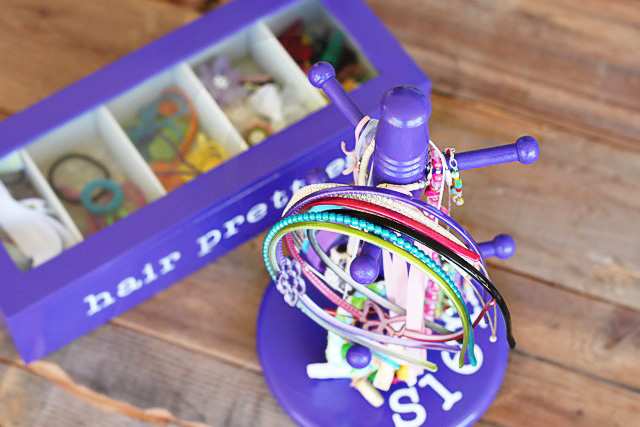 I'm always scouring discount stores clearance sections (Marshall's, TJ Maxx) for cool items that I can redo. I found this 6 dollar shell holder in the clearance section that I thought would be a great accessory holder since it already had all the compartments built in: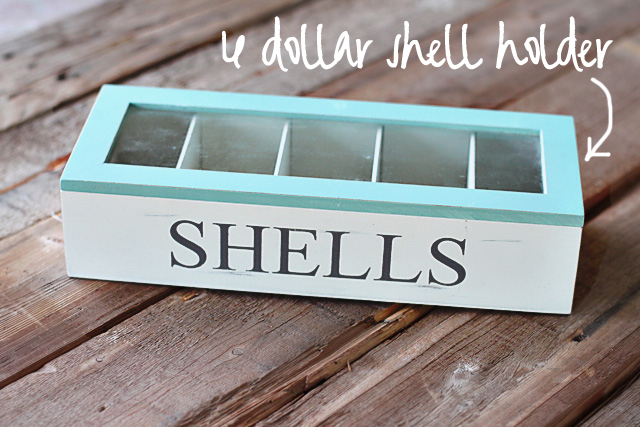 I masked off the glass area and sprayed a base of white on the front just like I did for the mug holder: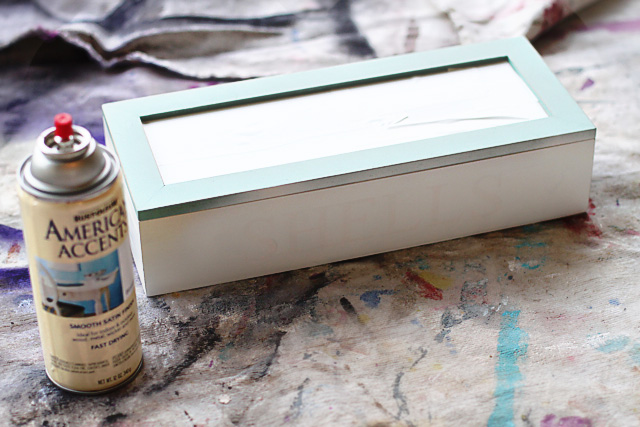 I did the reverse stencil lettering the same way as the mug holder too using the Silhouette Machine only this one said "hair pretties":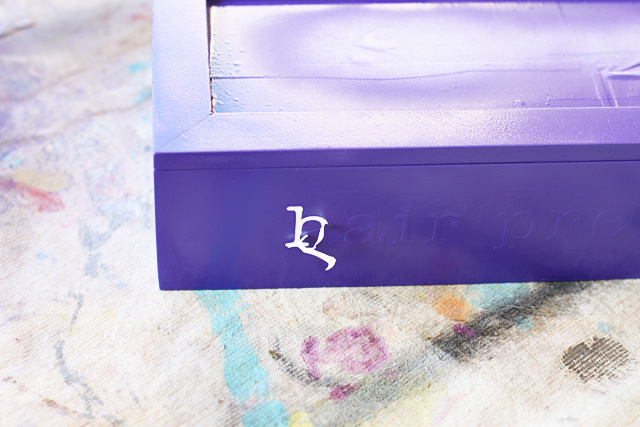 A perfect container for separating out all those hair ribbons, clip and bands: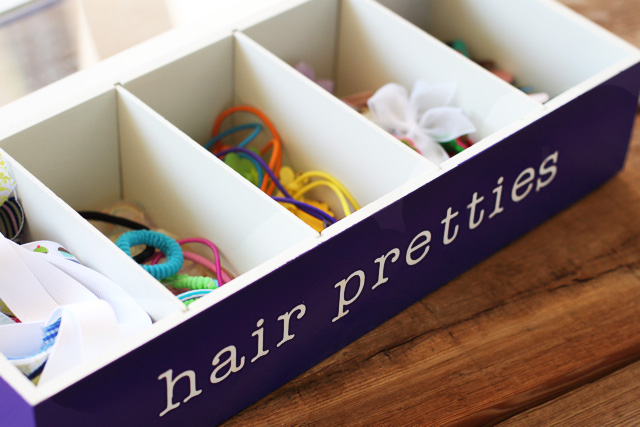 Now all of Boo's hair and jewelry are organized and easy to find and put away!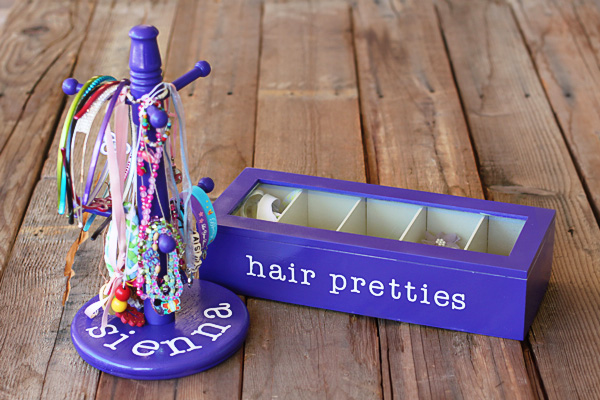 This post is part of the series: