A few iphotos from the past two days with the release of Boom Town:
No fancy studio here…..all it takes is a tall ladder and a little balance. It was 113 degrees while I was doing this: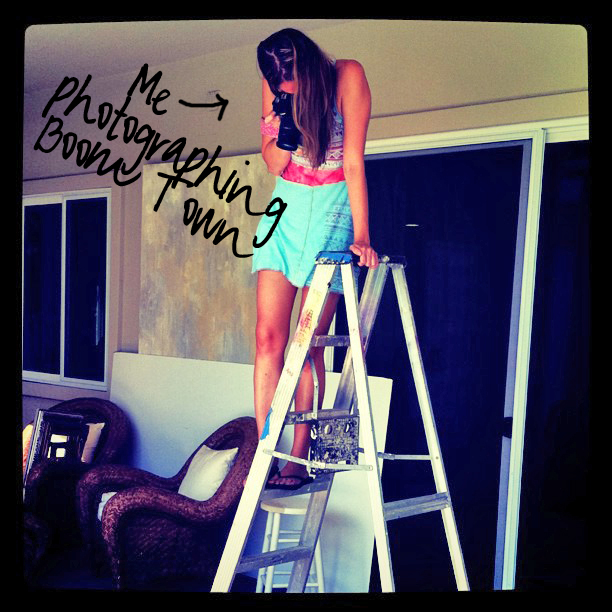 Gicela at one of the cutting tables….she is a machine. I have to force her to take breaks and leave early. I gave her a gift certificate for a massage today…..Gicela, you BETTER use it:
(more after the jump)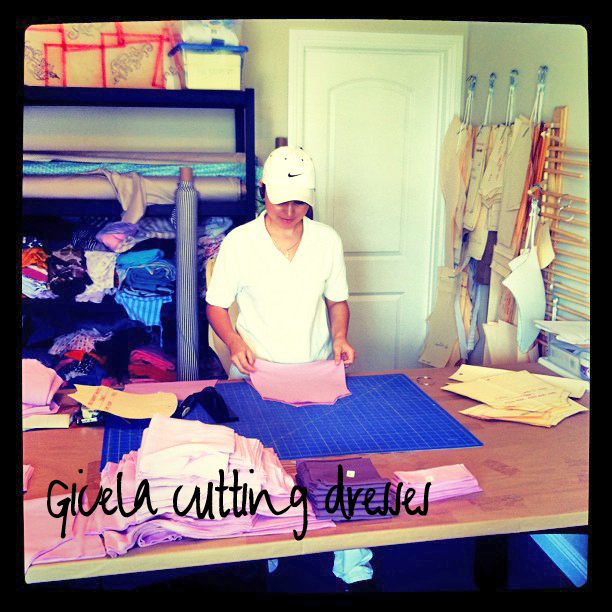 Lisa going through orders from Boom Town….this is the messiest I've ever see her desk. Poor Lisa, I make her listen to the same songs over and over and over again….today it was "Coming Home":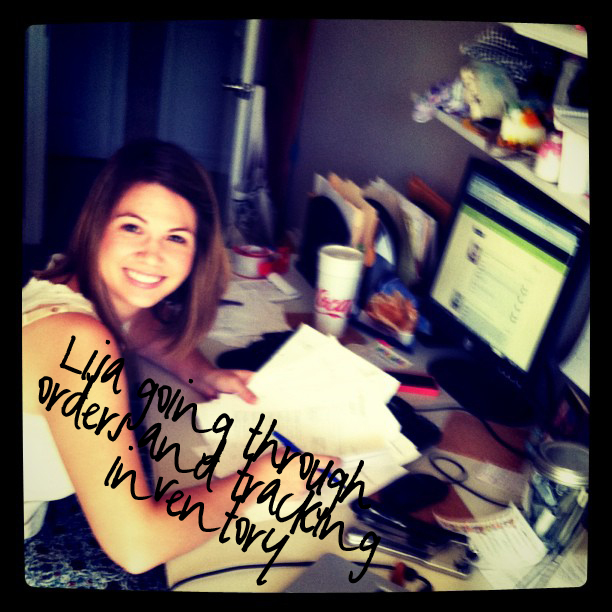 Lisa's desk an hour later: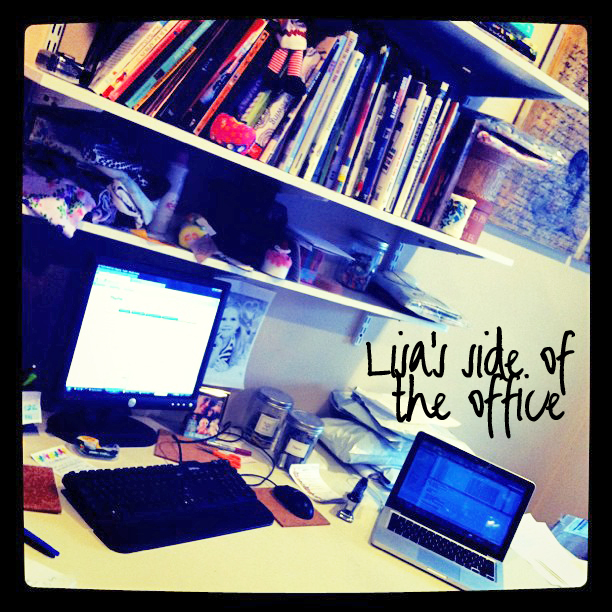 This is embarrassing…..my desk (this is NOT part of the Getting Organized series):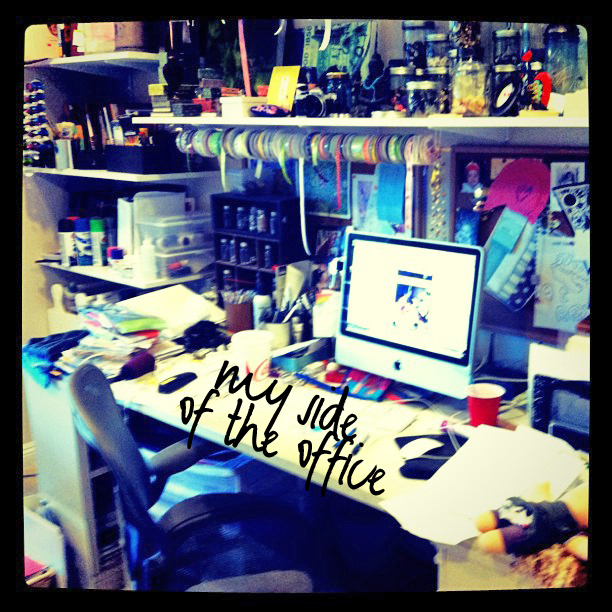 The silk screening table: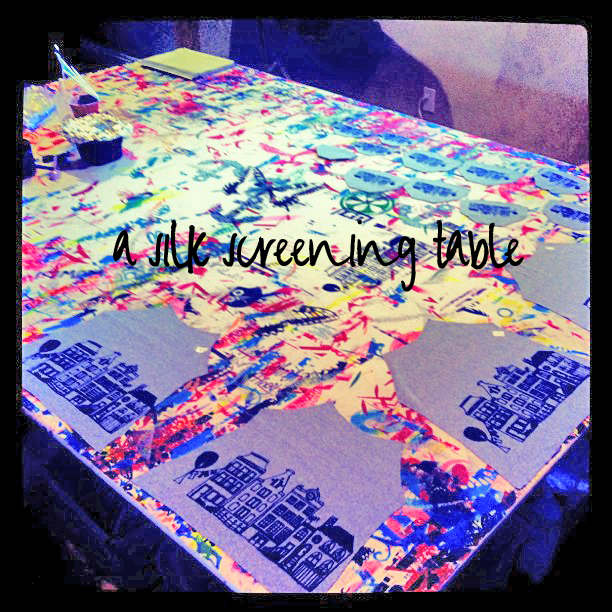 Fabric storage…..this will all be gone by next week to make room for more: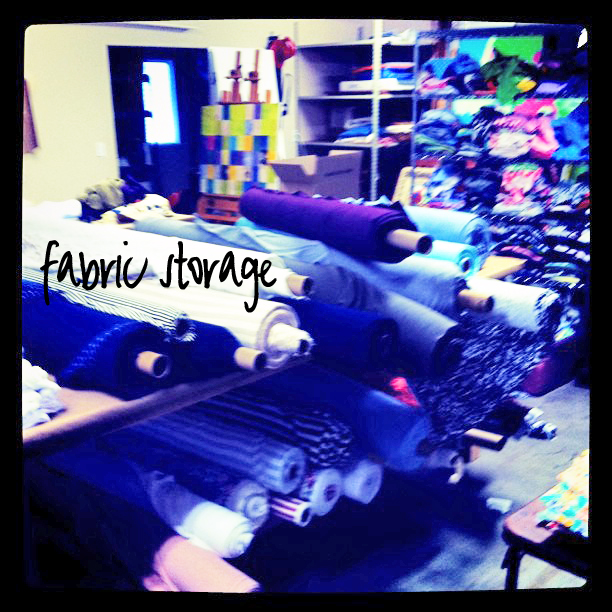 Pretty thread colors….easy to tell which ones we are running low on: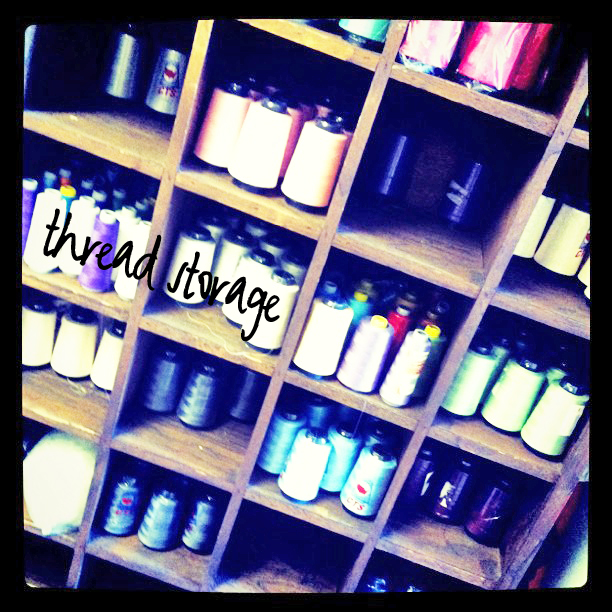 I froze Boo's toys in ice to occupy her in the 110 degree heat: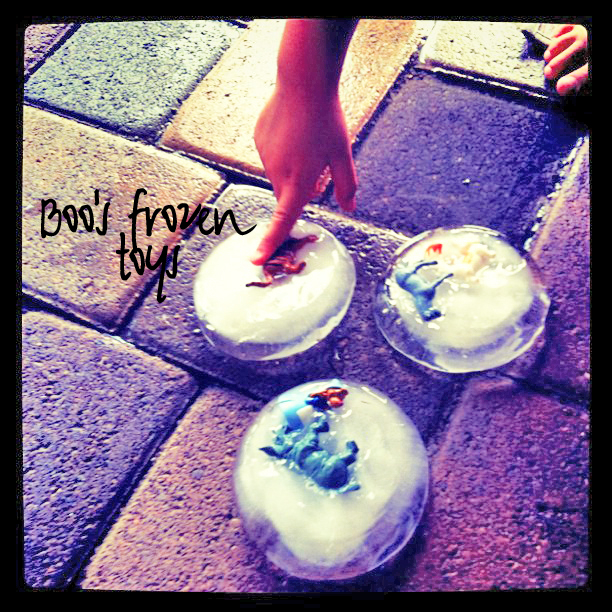 I count my blessings every day that I'm able to do what I love and offer others the opportunity to do what they love. Have a wonderful weekend!