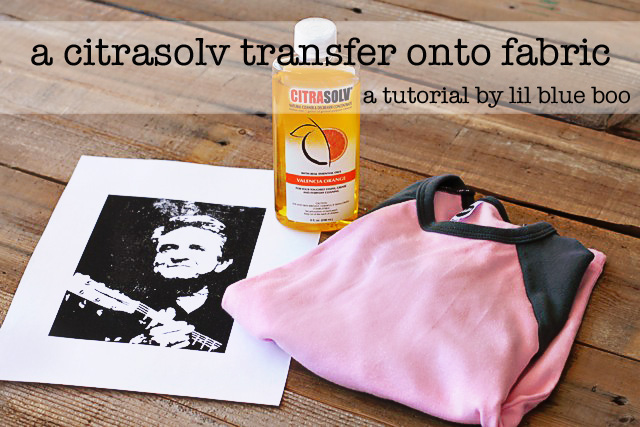 Did you know that you can do a Citra Solv transfer onto fabric? And it won't wash out? Citra Solv is a citrus solvent that is used as a natural, powerful degreaser but it great for art projects! You can find it at natural food stores….I found mine at Clark's.
I used an old Johnny Cash drawing from one of my art journals and did a transfer onto  baseball raglan tee for Boo: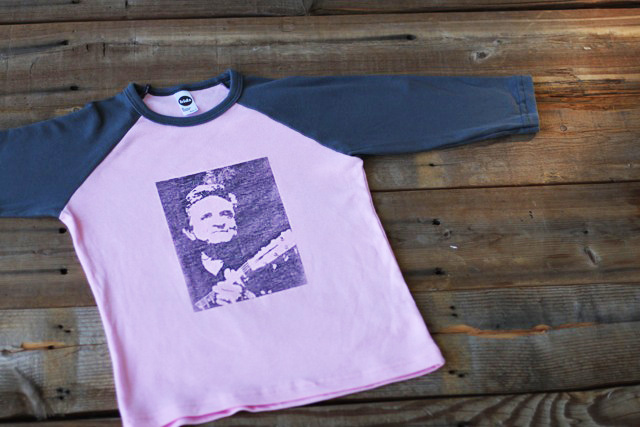 First I took some sprayed a light adhesive layer onto a piece of heavy cardboard (don't use corrugated cardboard or you'll have lines in your transfer) to use as an insert into my shirt:
(more after the jump)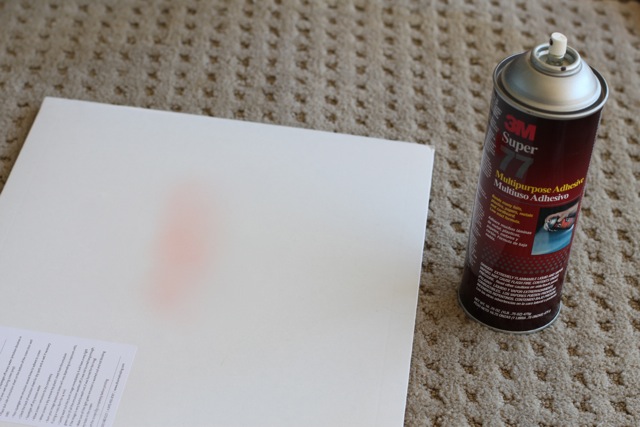 Next I took a laser printout of my image and placed it face down onto my shirt:
This is really important: the image must be printed on a copy machine or laser printer because the transfer only works with dry toner (i.e. not inkjet ink). I've found that certain copy machines and laser printers work better than others. I have a Brother HL-5370DW laser printer and the Brother toner cartridges I use work perfectly. Make sure to test out a couple copy machines and laser printers before you make a ton of copies and do your final transfer. Home laser printers and older copy machines seem to work better than brand new ones.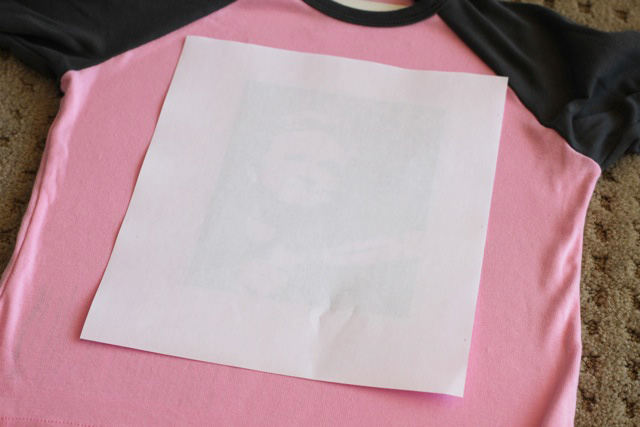 I dampened a paper towel with Citra Solv and rubbed it onto the back of the paper….you won't need much and if you dampen it too much your image may bleed: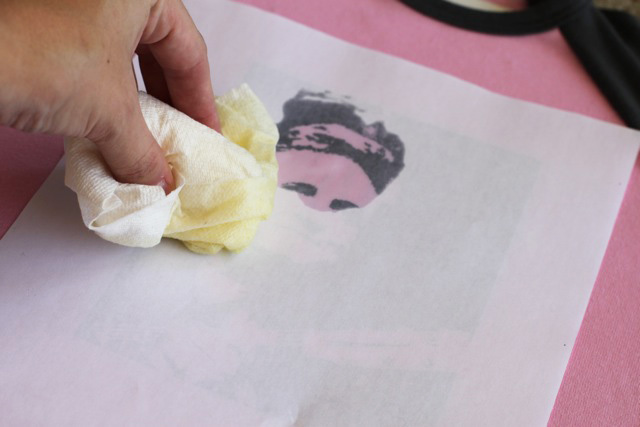 The paper looks like this once the Citra Solv is applied: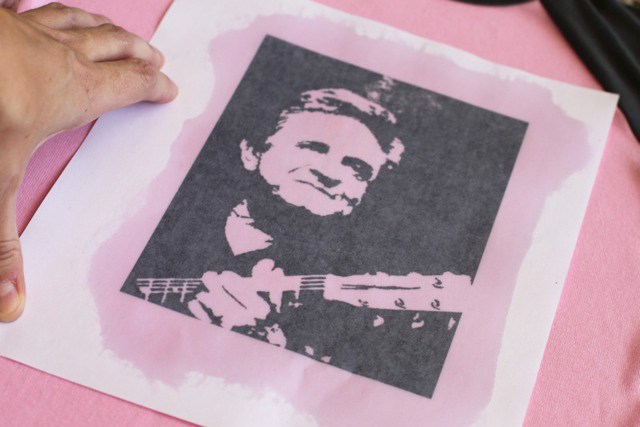 I used a pair of scissors and carefully rubbed the back of the paper to help the image transfer: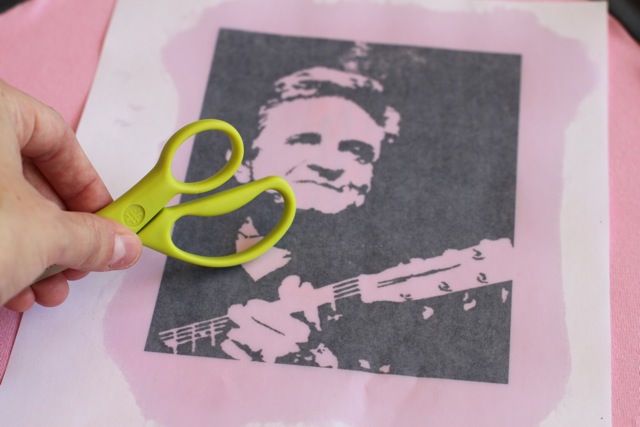 I usually carefully lift a corner to check the transfer and once I'm satisfied that the image has transferred I pull off the paper: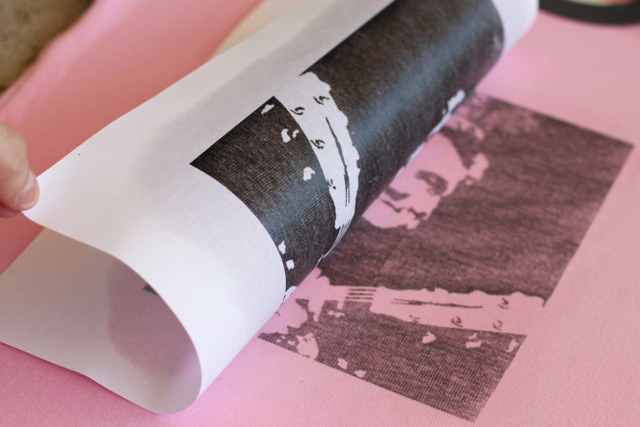 The Citra Solv will evaporate completely to leave a perfect image behind! The toner from the laser printer/photo copier will not wash away (unless you were to wash the shirt in Citra Solv!)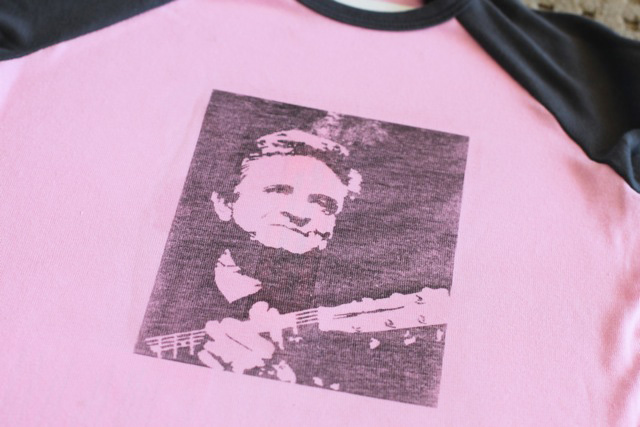 The effect will differ on different types of fabric. The shirt for Boo was a thick ribbed textured cotton which made the transfer slightly lighter. The transfer below was onto a thin (men's undershirt) type cotton and it was super dark and perfect…..you'll have to do some experimenting to get it just right!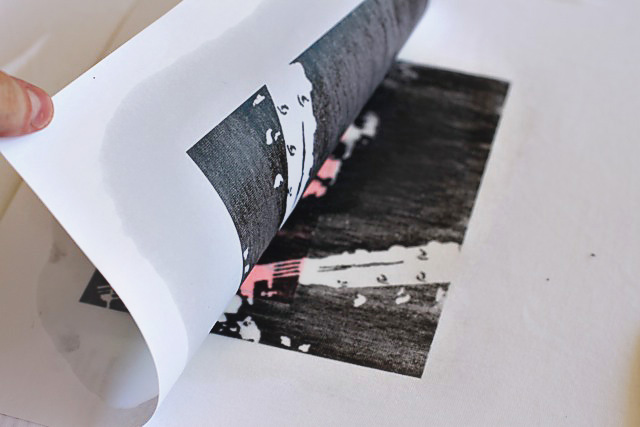 Have fun!
Updated: I've had some questions about washing these items. I hand wash my transfers with a mild detergent.  I think some results vary with types of toner too.  Make sure to test your toner on a test piece of fabric before washing.  I've found that any stain boosting detergent will be too harsh on the image and cause it to fade.