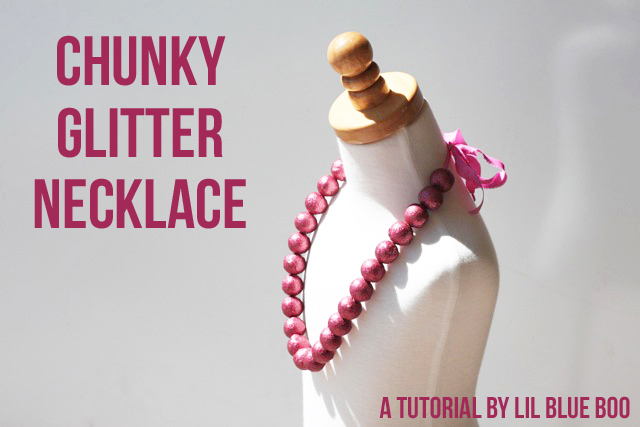 Make this sparkly glitter necklace for yourself, your little girl or for a gift!  It's so fun and girly and would be a great photo prop or for dress up:
I used Krylon's Glitter Blast which leaves a shimmery sparkle finish that is smooth to the touch, so it won't feel rough and itchy like regular glitter would: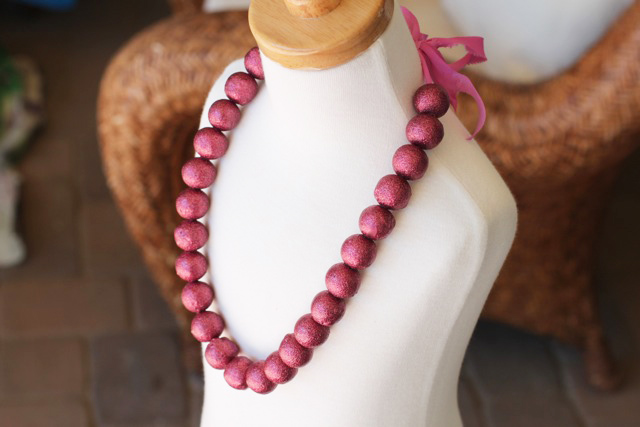 I started with a bag of wood beads from the craft store and a few feet of strong cord string: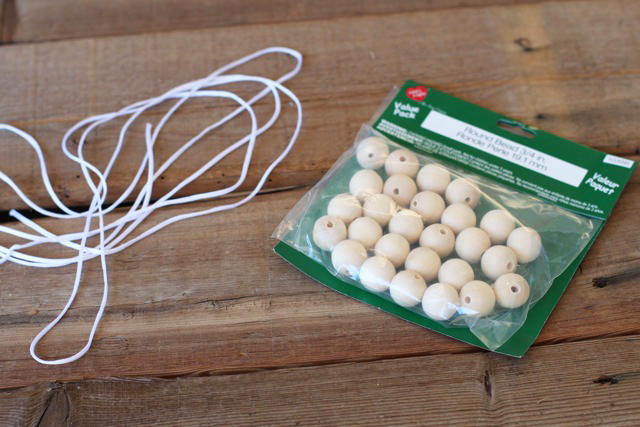 I strung the beads on the cord……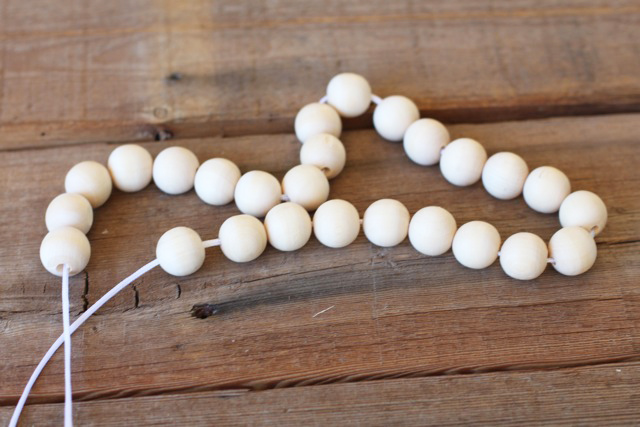 ….and tied one end to a heavy lawn chair and the other end to another chair so the cord was super taught. Boo spread the beads out on the cord so they weren't touching: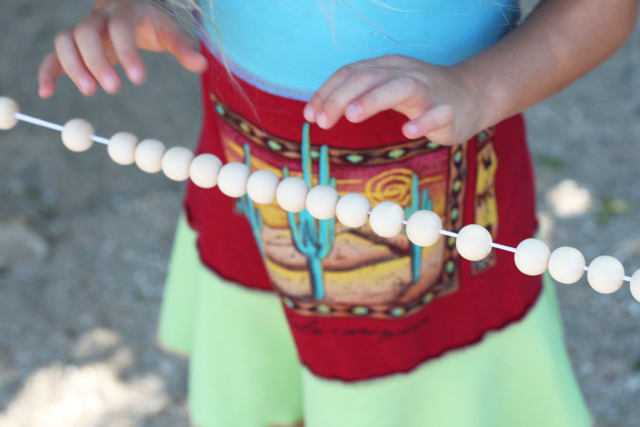 I sprayed a coat of glitter paint to cover as much of the beads as I could and then when they dried I turned them to coat the other sides: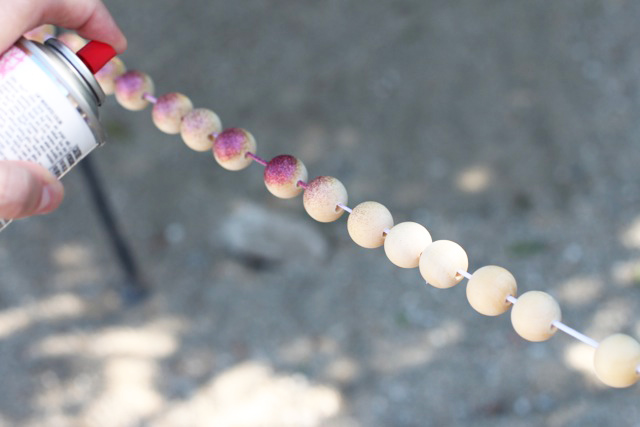 Once the beads were covered I let them thoroughly dry and then I sprayed a coat of clear varnish to seal them: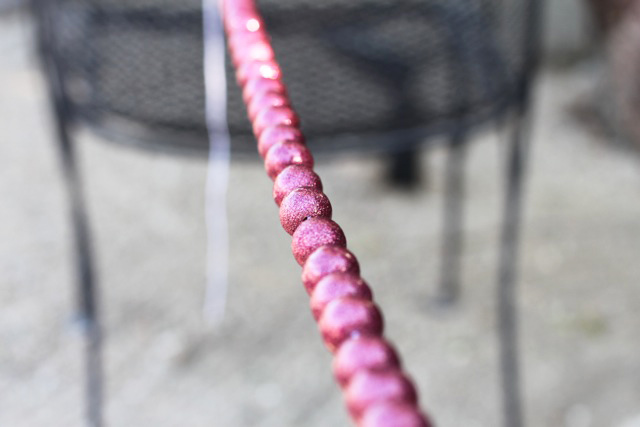 I used a lightweight silk Habotai bias cut ribbon (I like the slight fray of the edges and the soft weight of it) but you could use any type of ribbon or cord to string your beads on. To match it to the beads I sprayed it with a light coat of Simply Spray fabric dye that doesn't require any heat setting: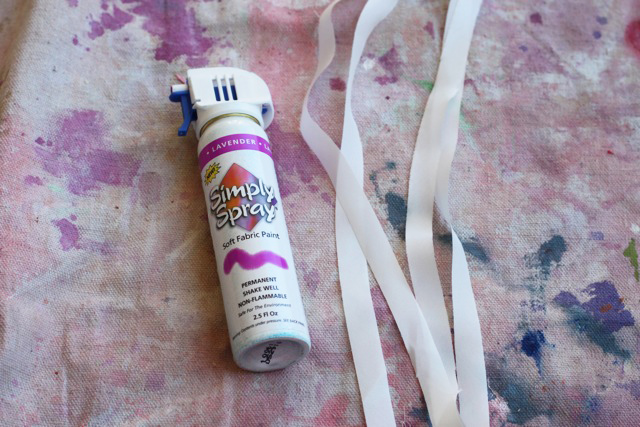 The dyed silk ribbon: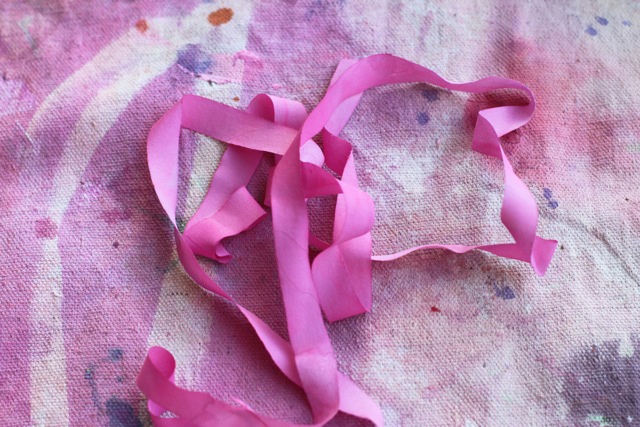 Finally I strung the beads onto the ribbon using an extra large needle:
And my chunky glitter necklace is finished!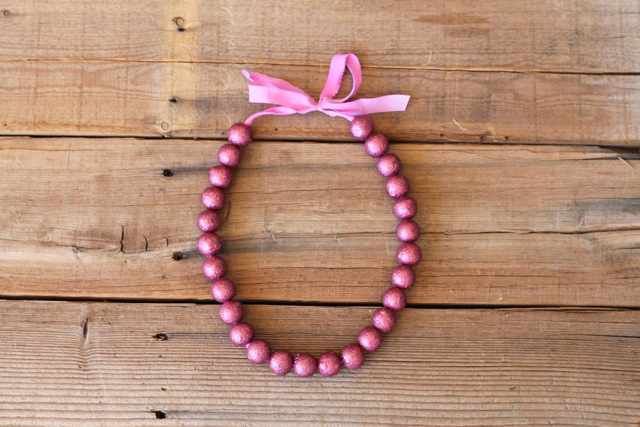 A fun chunky necklace perfect to dress up a t-shirt and jeans!