Hope everyone had a great weekend! My sister Perry and Boo painted all our extra pumpkins to look like OX Boo's favorite ugly doll. Boo made a "girly" OX on the right adding lipstick and eyeshadow: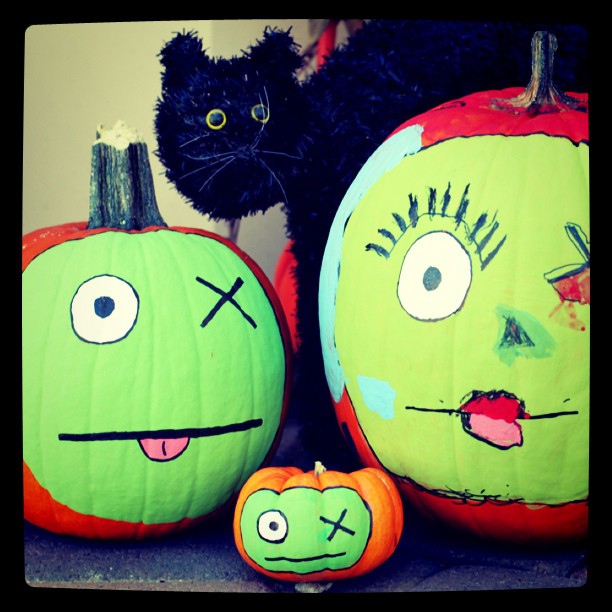 My mom took Boo to church this morning and my sister Perry dried and curled my hair. It was perfect because we had a bunch of company visiting off and on today.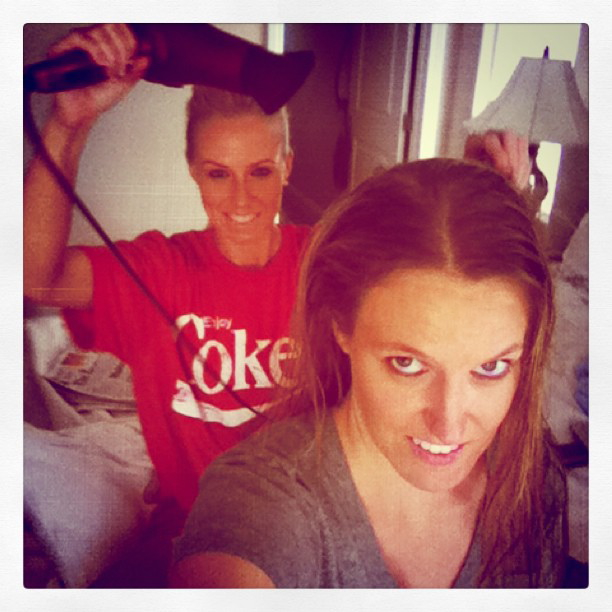 Our friends Ben and Staci brought us a gazillion "Choose Joy" bracelets they had made! Love them. Now I just have to figure out how to distribute them!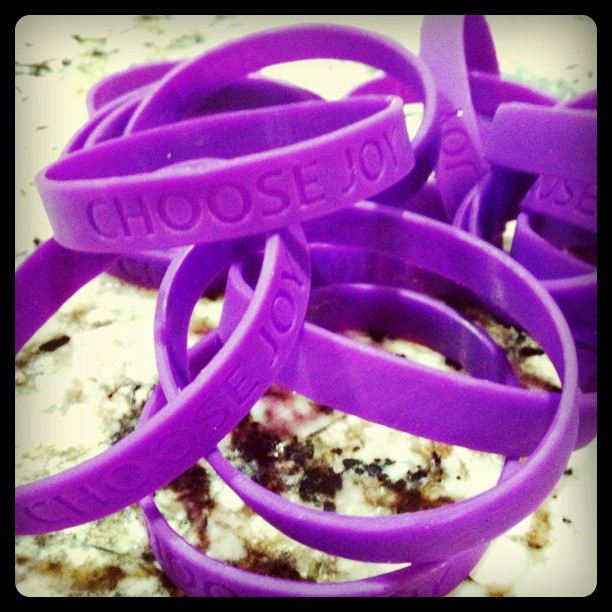 Thanks for all the prayers for Cole last night from Facebook. He's my mother-in-law's nephew and was in a car accident Thursday night and is in a coma. I just know he'll pull through….if anyone can Cole can…..he's so young and full of life. I will keep you posted.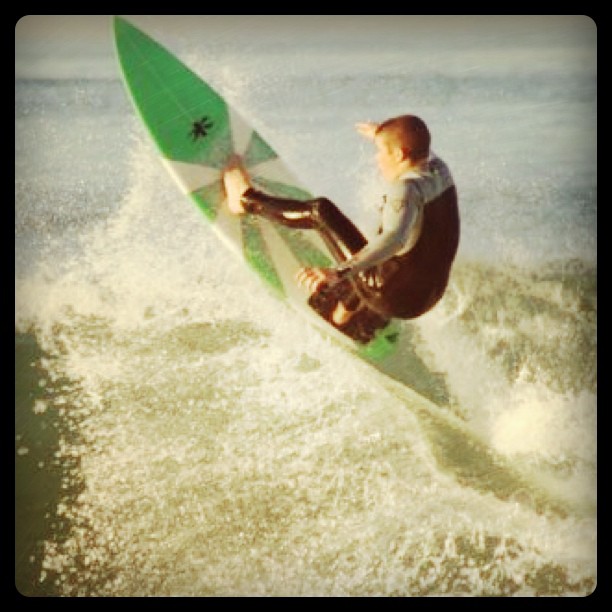 Tomorrow we'll wake up bright and early to head to Loma Linda for my post op and chemotherapy. I'm excited to get my staples out!