Warning: this post contains some graphic post surgery images.
Seriously, what the (*@# happened? I'm not sure quite how I got here today…… I don't remember much of the last few days. If you missed Brett's post about my surgery you can read it here. I'm so overwhelmed by the outpouring of support of love I'm kind of in a place of shock. Yes I have a very public blog, but it's not meant to be "spotlight on Ashley"…..and that I have a hard time with. Thank you all so much for the encouragement and prayers…..especially for my family. I was unconscious and sedated….my family are the ones that had to go through the trauma of wondering whether I'd make it out of the operating room and an emergency hysterectomy decision.
Anyways, I want to be clear that this story isn't about me…..I'm not looking for sympathy. This story is for everyone that's ever been through a traumatic, unexpected surgery or may have one at some point in their life. This story is about relinquishing fear and letting go of anger. My surgery on Friday was supposed to be pretty short and straight forward….and now I kind of look like I went through a blender.
My hands and wrists are bruised from needles and transfusions: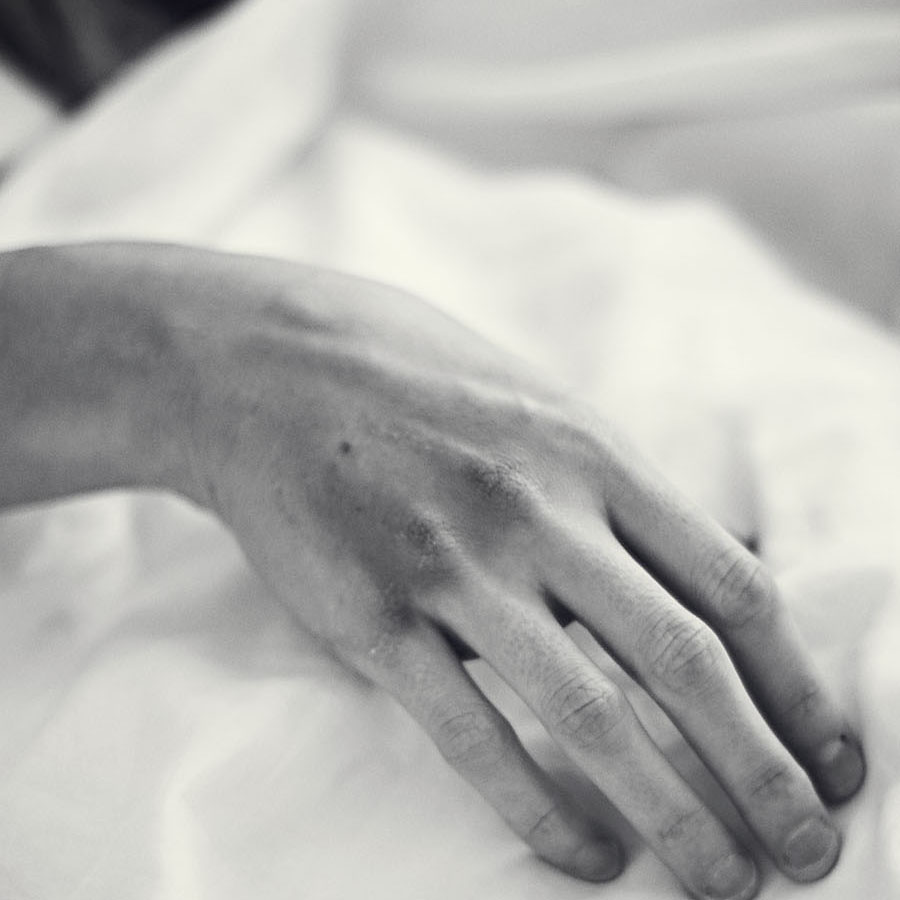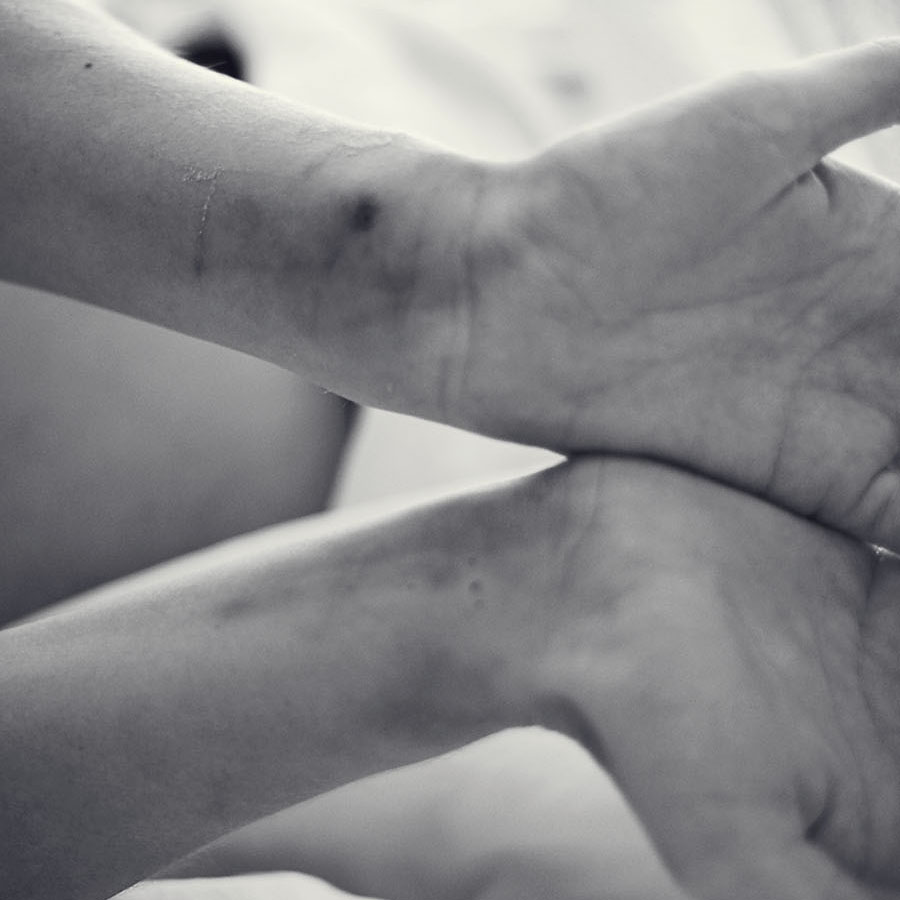 I've got an 8 inch scar running straight up and down my swollen abdomen now. The worst part? This is going to sound silly, but I have this issue with belly buttons. I can't stand them……and they sewed right through mine, it's all I can think about!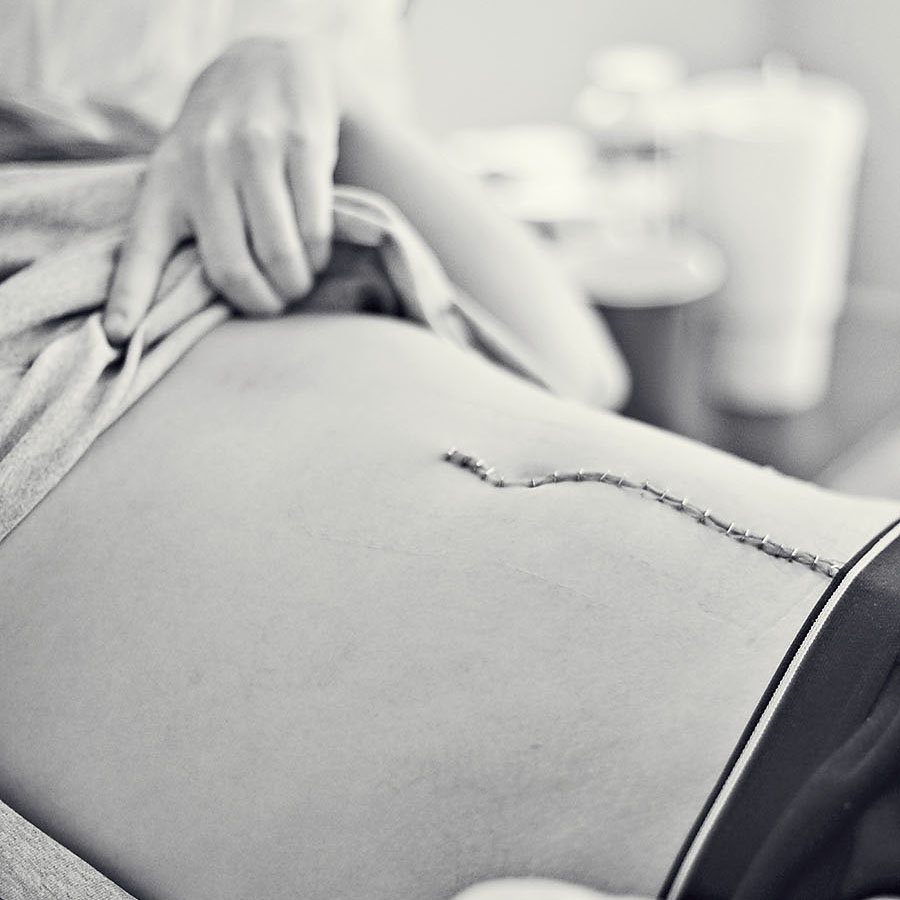 All I remember is going into surgery thinking: I'll be out in an hour and on my way home. The next thing I remember is waking up in a dark room with a tube in my mouth unable to talk. That was the next morning….and I knew something was wrong. No one had to tell me I had a hysterectomy….I overheard the nurses while I was still under sedation. My family all came in looking scared and relieved at the same time.
I had it easy….I had no idea what my family went through. My father-in-law wrote out the entire sequence of events so I would know the whole story:
At 3pm, I was all ready for surgery. The resident doctors and anesthesiologists did their final reviews and they repeated a blood test for my blood type.
3:15pm: Dr. R came in and discussed that they were going to do a laparoscopy procedure to look at the uterus, fluid in the abdomen and then the decision would be made whether or not a D&C could be performed. I remember asking if they might have to take my uterus out again….and he like the other doctors said it would be like a 0.1% chance of that happening. I don't know why I kept asking this…..I think I had kind of a premonition that I wasn't coming out of the surgery fully intact.
At 3:30pm, I went into surgery….and the last thing I remember is laughing and joking with the anesthesiologists. At 3:49pm, Brett got a text from the OR that surgery was starting as expected. So far so good.
Then things went horrible wrong: at 4:15pm Brett got a call from the OR from the doctor saying that I was bleeding in the abdomen and they had no choice but to do a hysterectomy. He had to have the same conversation with 2 other nurses to confirm that he understood what was happening.
Then, there was no word for 2 hours. Brett called my mother and told her she needed to drive into Loma Linda because it was serious. She rode in with Todd (one of my husband's partners) and Lisa. At 6:30pm,  a resident took my mom, Brett and my father-in-law in to explain the surgery. There were 11 units of blood product transferred.
The surgery was finished at 8:30pm and they transferred me to Loma Linda ICU.
At 9pm, Dr. R met with my family and explained that when they had gone into my abdomen the first thing they saw was clotted blood and fresh blood behind the uterus. He tried to remove the blood but as soon as he suctioned it, the blood would immediately refill the abdomen. He tried to control the bleeding but because the uterus thought it was pregnant the bleeding couldn't be controlled hence the emergency hysterectomy. They removed  4″ x 6″ tumor with my uterus.
There was a team of 15 people in the OR including three faculty gynecologists (one a cancer specialist) and a trauma surgeon. And they all keep saying it's a miracle that I'm alive….because my body decided to bleed the second I was on the operating room table. Thank you God for having my bleeding start on the table and not at home.
Yep, that's my bum…..right after chemo shots…nothing hurts quite like a butt shot. And now there's a picture of my bum in cyberspace…..how's that to lighten the mood! They decided to give me chemo shots last night when they released me from the hospital. My HCG (pregnancy hormone) levels were 153,000 before the surgery…..and 17,000 after surgery. Next Monday if the levels are below 17,000 they'll know that this kind of chemo will work and if not they'll shift to another.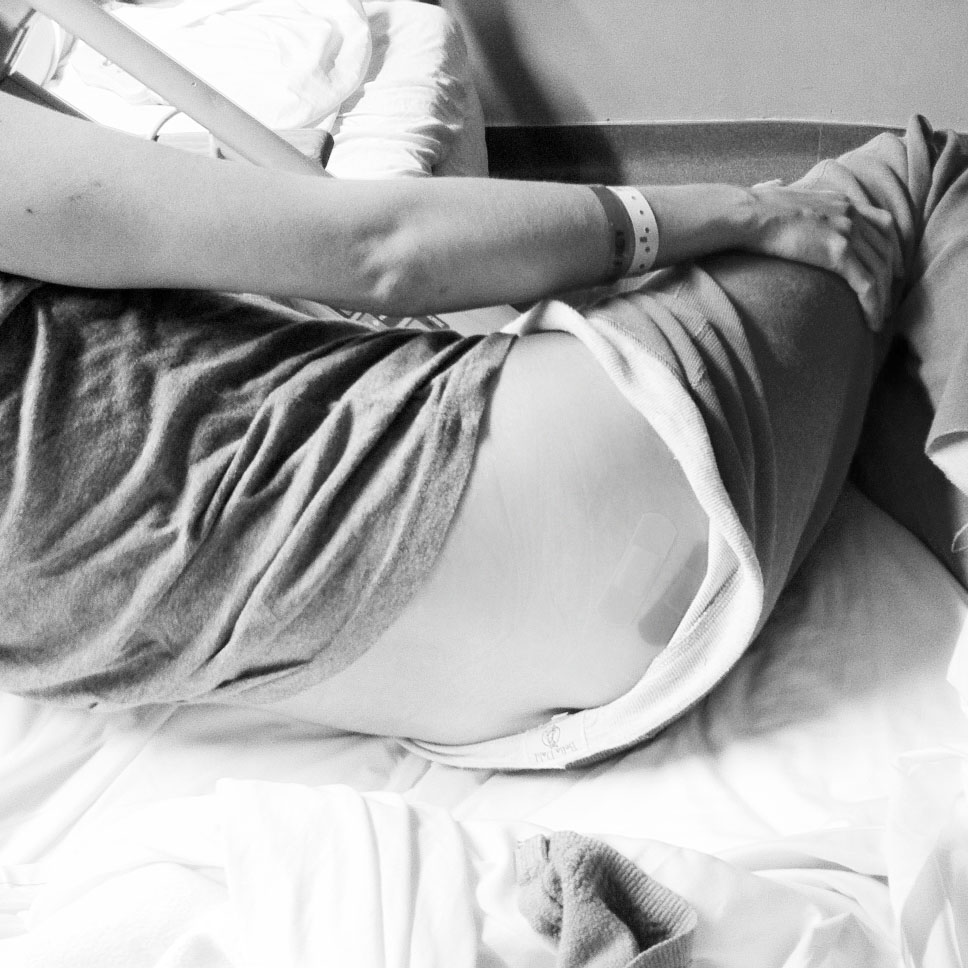 I'm so glad I'm home right now. I would have come home last night regardless of being discharged…..I couldn't be in that hospital one more second. I had some of the most amazing nurses. The doctors at Loma Linda were amazing and so knowledgeable. Oh yeah, and they saved my life. All throughout the weekend a different doctor would stop by here and there just to say hi….so I got to meet them all and talk about what happened.
It's taking a while to get back to normal. It takes me a long time to get up and I can't walk around much.  I can only eat about a 1/4 cup of food……oh and did I mention I haven't had a bowel movement in over a week? TMI….I know…..but it's all anyone talks about here.
The hardest part of the whole thing was Boo seeing me in the hospital. She was wide-eyed and scared even though I had tried to cover up all my tubes and needles with wraps.  I know we'll get through all of this stronger than we were before. I'm trying to walk everyday a little more so I get stronger and be as self sufficient as I can. That's all I can do. I've got amazing family and friends surrounding me. Talking to the hospital case worker I was heartbroken to hear that some people go home to no one…..no one to pick them up, no one to take care of them when they get home…..no one. How can someone have no one? That opened my eyes immediately to how lucky I am. I survived, I'll be back soon, and life will go on.
Honestly, I'm heartbroken over my hysterectomy. I don't want people to think I'm some "steel hearted" woman who moves on too quickly. I know it seems like I moved on from my dad's death quickly but I've thought about 100 times "I need to call dad about my surgery" and then I remember that he isn't here with us anymore. It comes in waves….but I also realize that what I think might have been my path in life is not necessarily the path that has been set out for me.
I watched the Joy Luck Club twice tonight….and I shouldn't have because I cried more often than I can count and strained a few staples. This movie always makes me cry. I love this quote:
This one moment would decide for my whole life whether fear would rule or I would. I decided. Underneath I knew who I was. I promised myself never to forget.
All I can do is work to get through today. And then I'll work on getting through tomorrow. Next, I'll work on getting through to next Monday when they'll determine my chemotherapy treatment and that will dictate the next few days. It's a step by step process. But I've chosen not to let fear rule.
Good night! Love to you all!
XOXO,
Ash