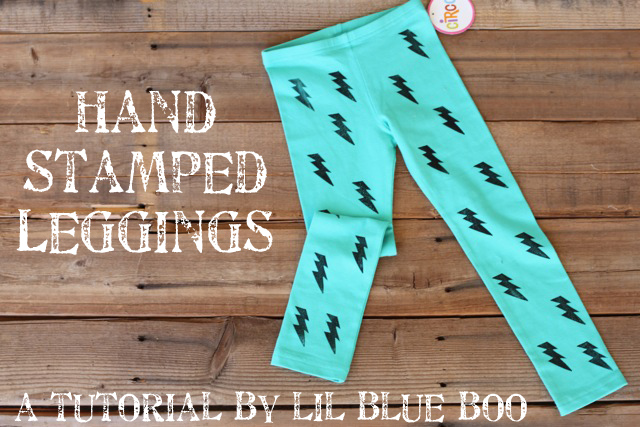 These hand stamped leggings are so easy to make and a great gift idea for the holidays. I made this pair for Boo using a lightning bolt shaped stamp. (Click here to see how to make the stamp)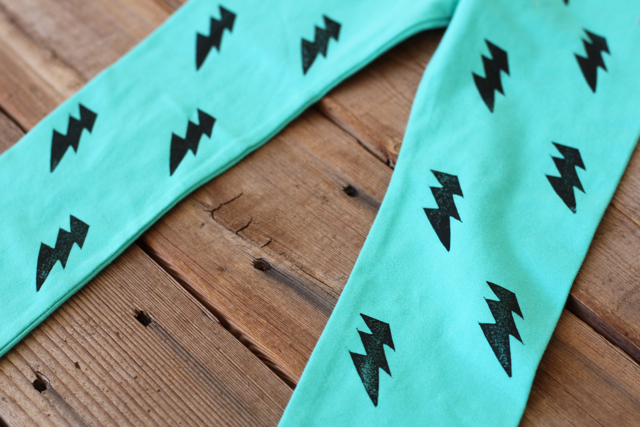 Here are the products I used:
$5 leggings from Target
Jacquard Fabric Paint (it's the perfect consistency to go through the paint roller)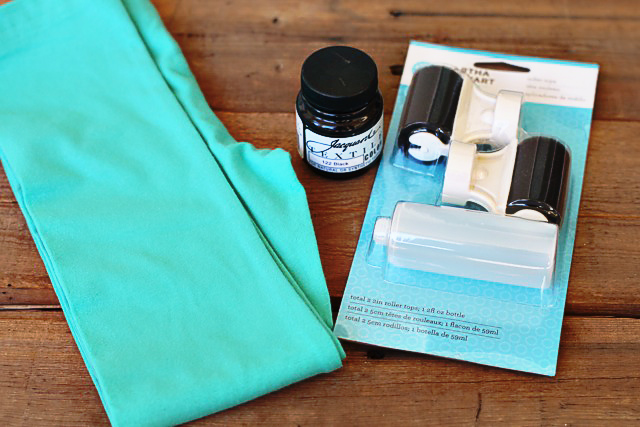 I use a paint roller (this one is from Martha Stewart section of the craft store) to apply the paint to the bottom of the stamp: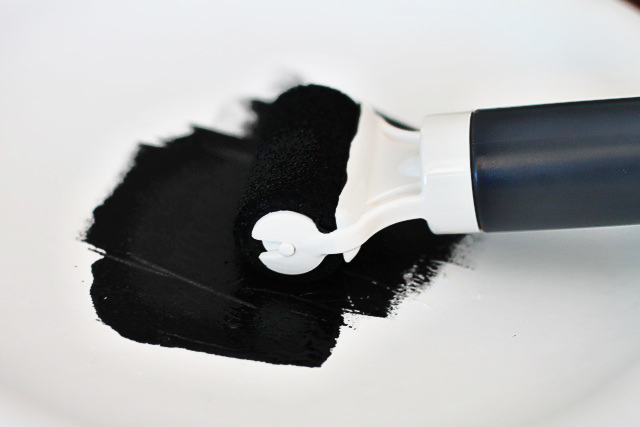 Then I press each individual lightning bolt onto the leggings: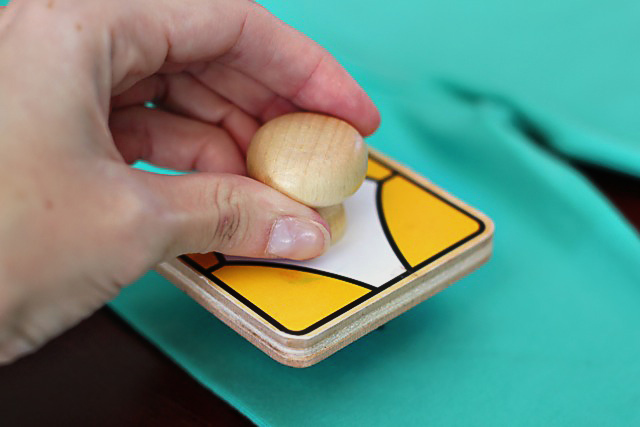 The paint roller applies the perfect consistency of paint and the Jacquard paints are so soft they can go on fairly thick when stamping on fabric: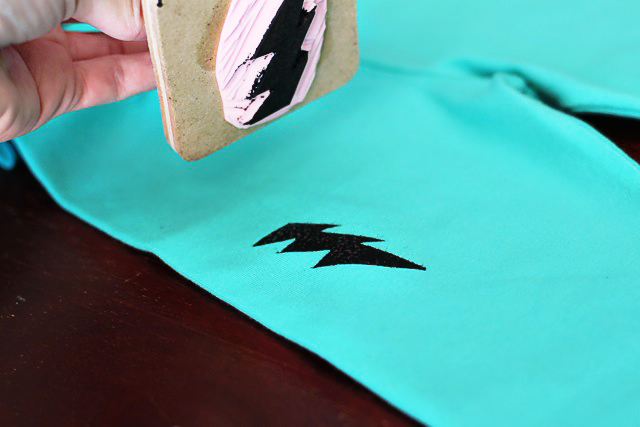 I stamp one side of the leggings and let it dry and then stamp the other side: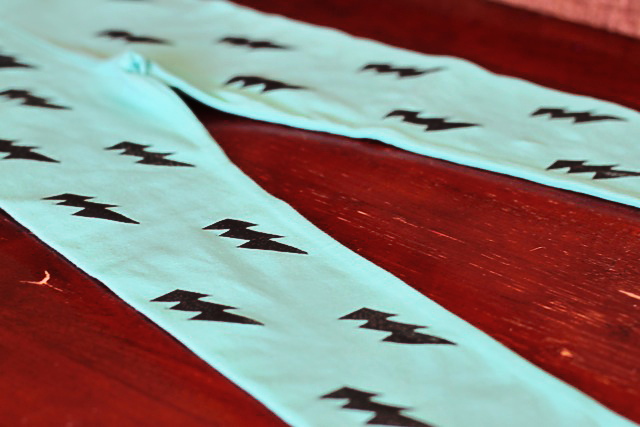 Tip: to keep the roller from drying out as one side of the leggings is drying I put it in a ziplock bag and then put it in the freezer until I'm ready to use it again!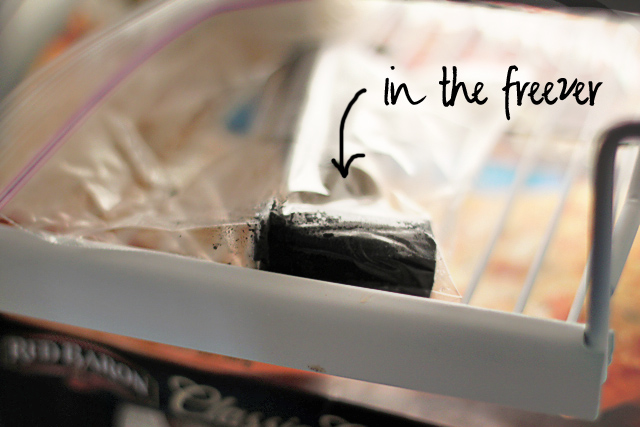 After I stamp the other side of the leggings I iron them to set the fabric paint so they can be washed. Then they are all done!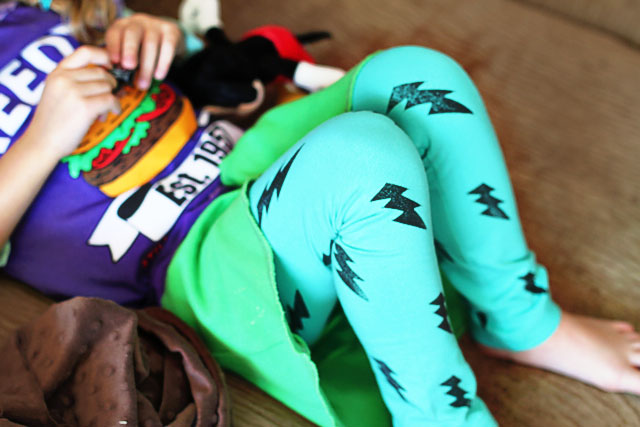 You can use any print! After the superhero leggings Boo says she wants raindrop leggings…..that should be easy enough!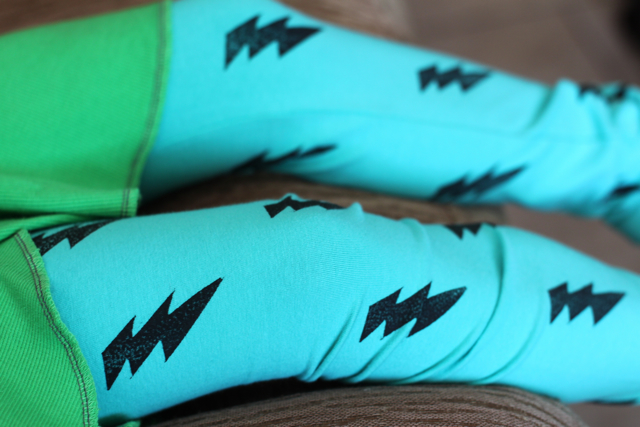 Other  printing and stamping tutorials you might like: