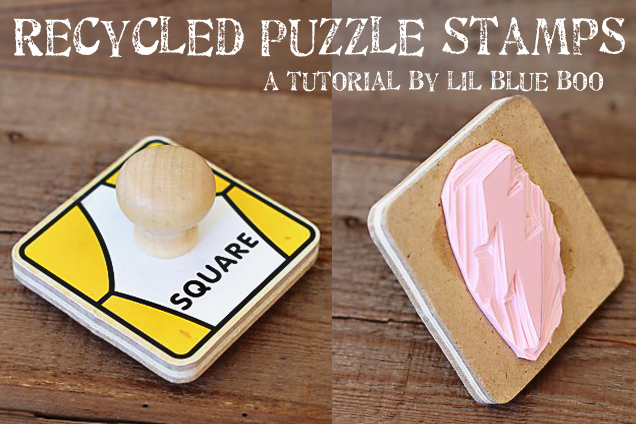 Missing a puzzle piece from one of those nice wood puzzles? My OCD won't let me keep it after that so……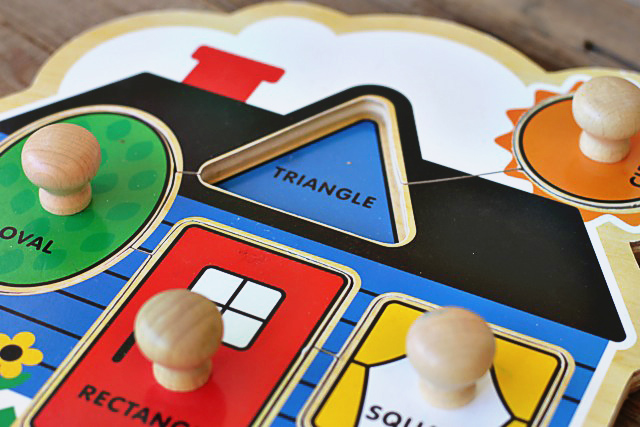 ……..I recycle the pieces into stamps! They are the perfect size and super sturdy.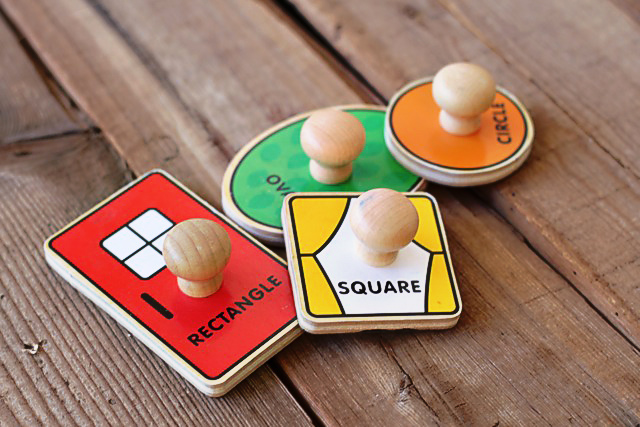 For a simple stamp I used a Speedy Cut block and draw out my design:
(Note: I usually buy the large Speedy Cut block and then cut it into custom size pieces for stamps)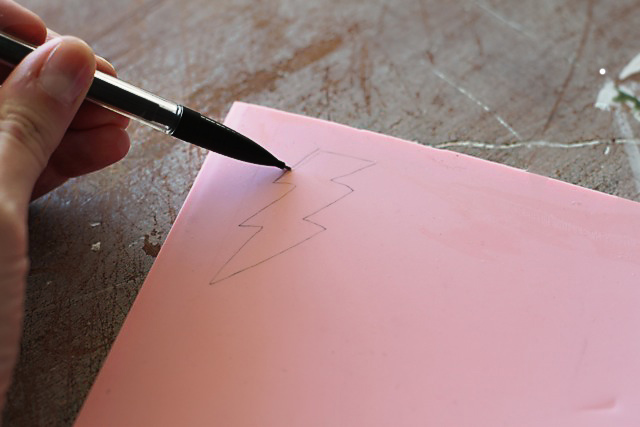 I use a Speedball linoleum cutting tool to carefully carve out the image: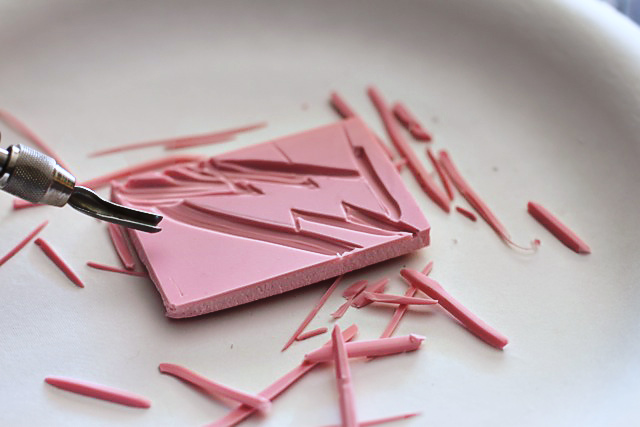 I find a wooden puzzle piece that is larger than my craved stamp….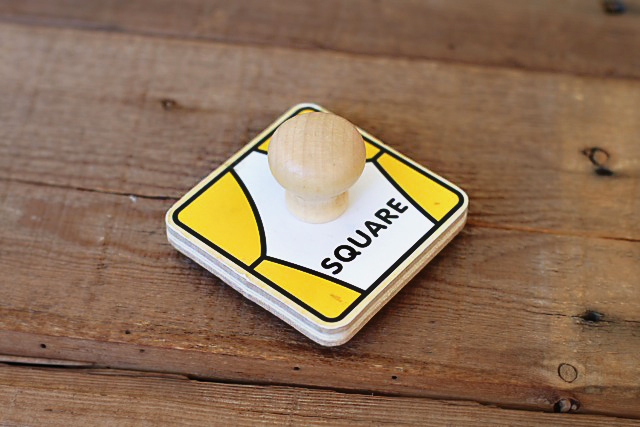 ……and use some tacky glue to adhere the stamp to the bottom of the puzzle piece: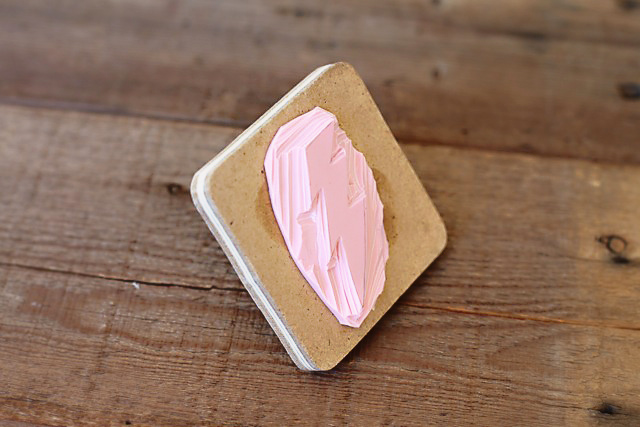 I add paint to a paint applicator and it rolls just the perfect amount of paint onto the stamp. I'll never use a stamp pad again for fabric stamping! (this one is Martha Stewart brand)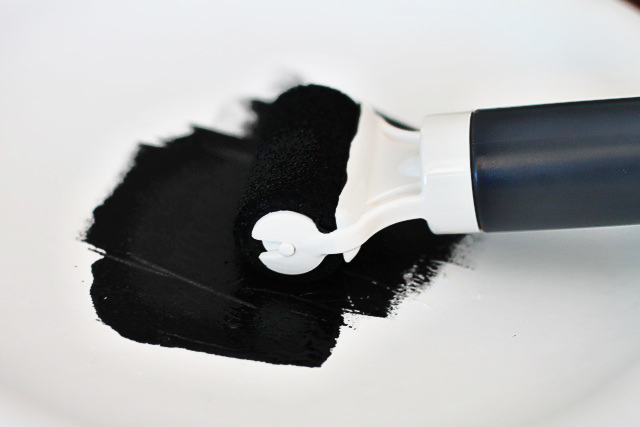 After the paint is applied, stamp the image onto your fabric and then reload the stamp with paint again: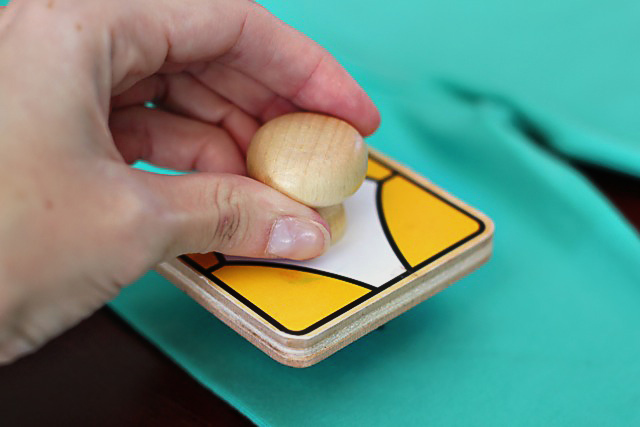 So easy to apply even Boo can do it: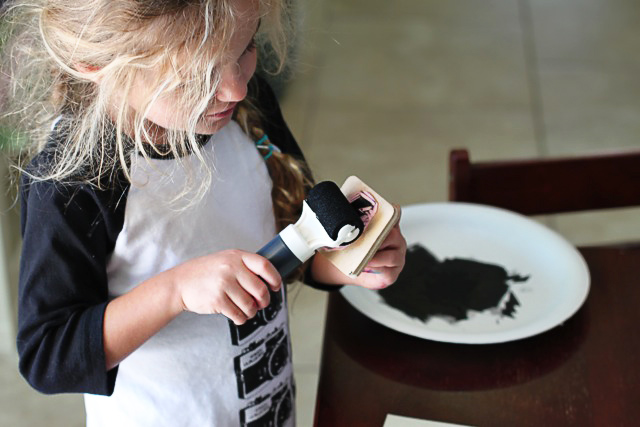 Toddler puzzle pieces make perfect Toddler stamps: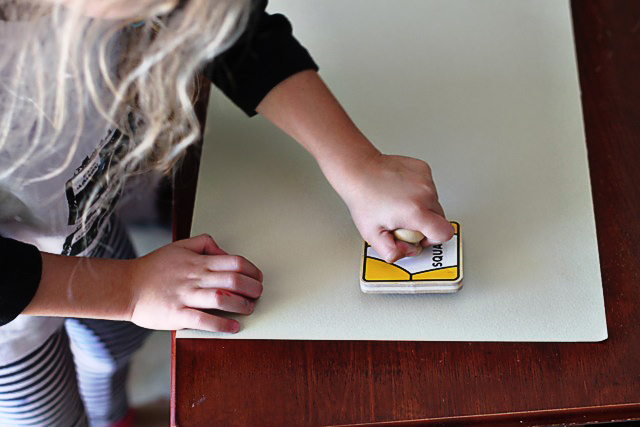 To see the finished product click the image below: