Christmas with cancer…it could be worse I guess. Merry Christmas a day late! Yesterday was a whirlwind and so much fun. I think the best part was that I felt really great……we were a little worried about the new chemo ramp up cramping my style on the holidays.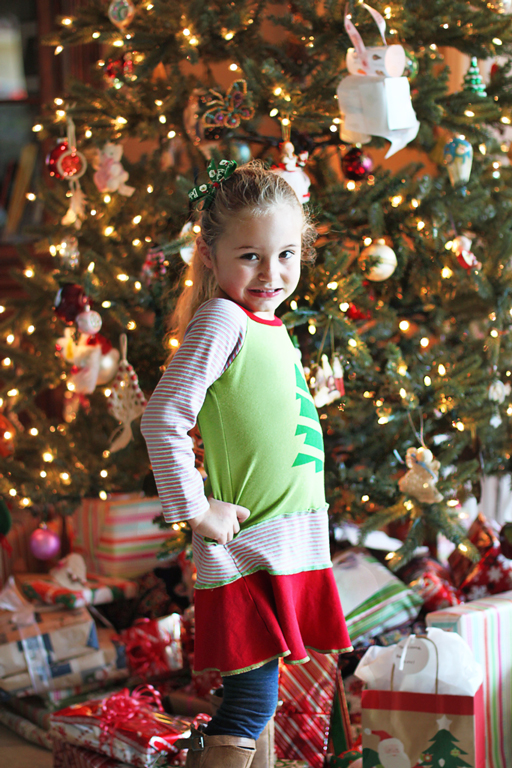 Just for the record……I'm not the only one who takes a lot of photos every day…..my mom managed to snap a photo of us in church.
If I look a little impish it is because we were discussing how Boo had just spit out communion in the pastor's hand (I told him not to give it to her).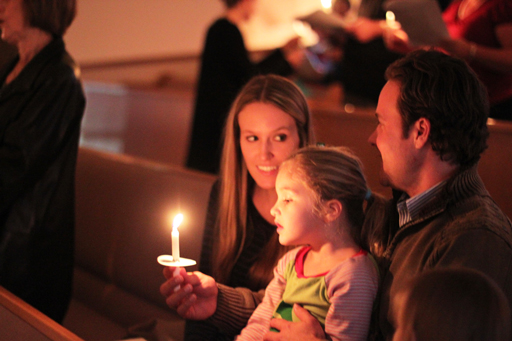 I have no idea how so many presents ended up under the tree……we try to keep Christmas small. The handmade doll bunk bed was so cute with the new mattresses that Gicela made for me on Thursday: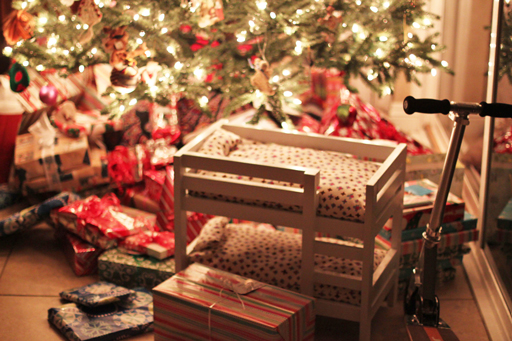 We all had our traditional Christmas Eve dinner of chili……Sienna and a few of her cousins were visited by the Pajama Fairy. The kids are hanging on by a thread in this photo: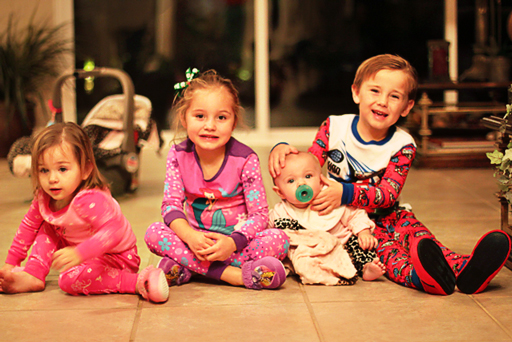 We woke up at 6:30am on Christmas morning…..okay it was actually ME that woke up that early and insisted that everyone else get up. Boo got her Barbie dream house…and THEN we made her leave it for 2 full days as we visited our family in Ladera Ranch….so cruel of us. We stayed with my in-laws in Laguna Niguel for the night and ate breakfast down by the beach this morning. It could not have been more perfect.
It's only a matter of time before the full set of miniature silverware for Barbie get sucked up in my vacuum cleaner. And why does Barbie need a toothbrush….it's microscopic!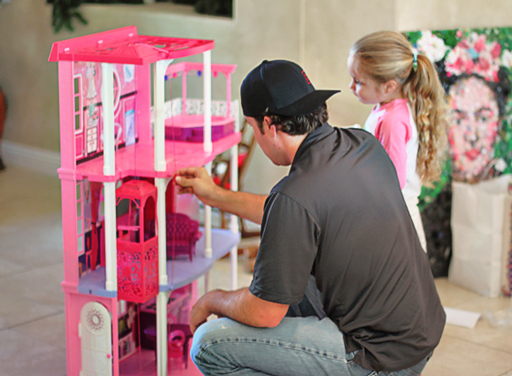 Playing with cousins today: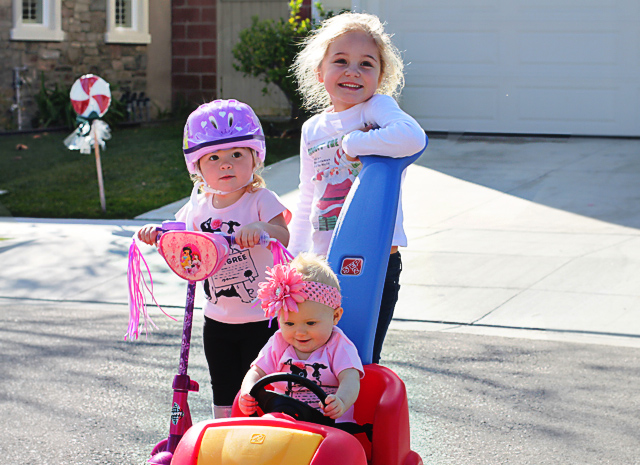 Tomorrow is a new chemo day and I'm ready.