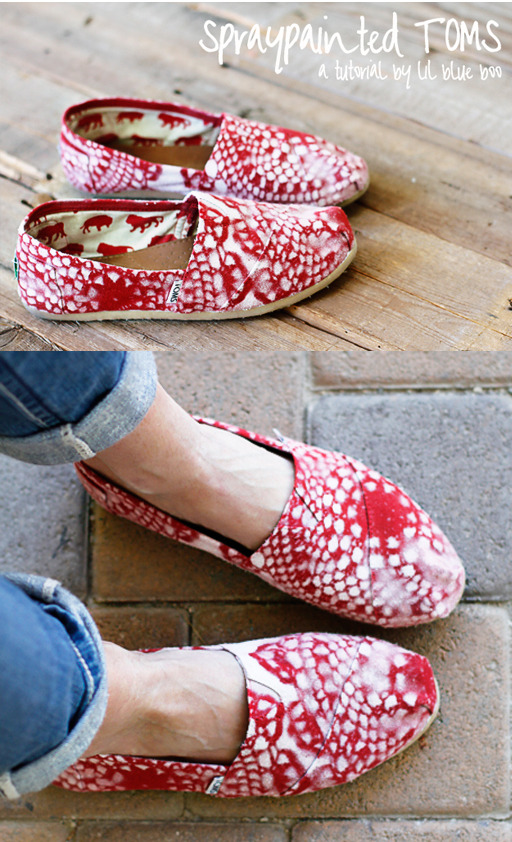 My TOMS were looking a little dingy so I decided to spruce them up with a little spray paint!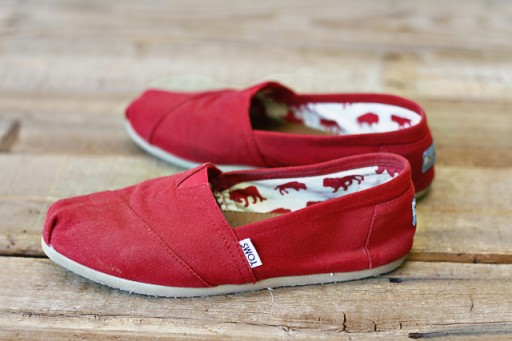 All you need is a few doilies, spray paint and masking tape. I used some straight pins as well.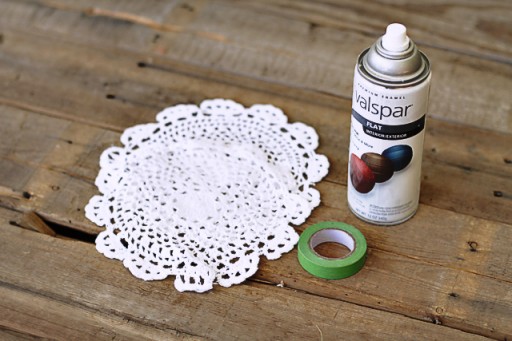 First, use the masking tape to cover the sole of the shoe to protect it from the paint: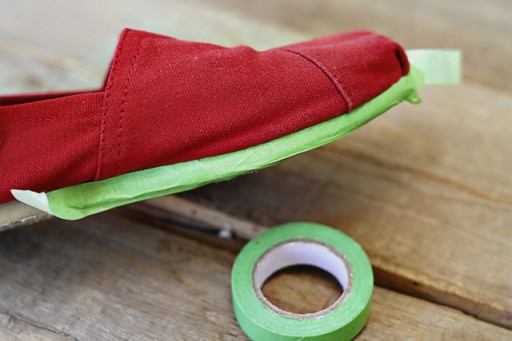 Crumple up newspaper or tissue paper to fill the shoes with. This will protect the inside from paint:
Take the doilies and wrap them around each shoe: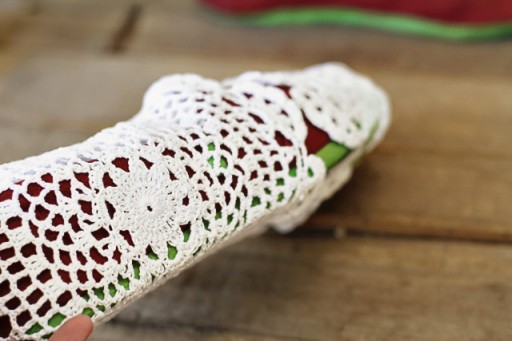 I used straight pins to keep the doilies in place around the shoes: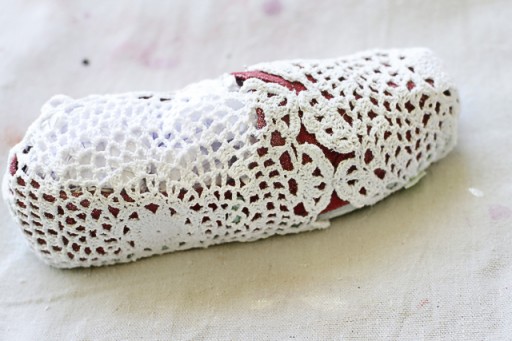 Lightly spray your shoes several times. It took a few coats to cover the shoes because the paint kept absorbing into the canvas: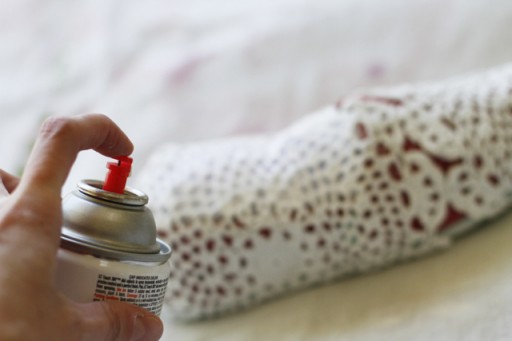 Let the shoes dry thoroughly….then remove the doilies!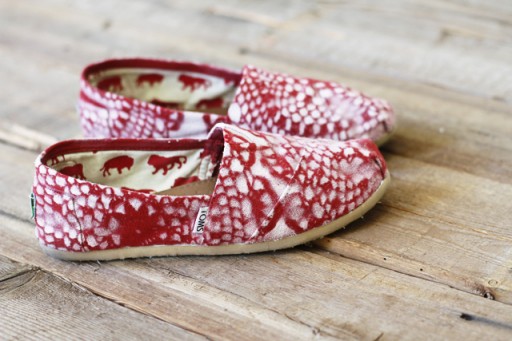 I love them more now than I did before!