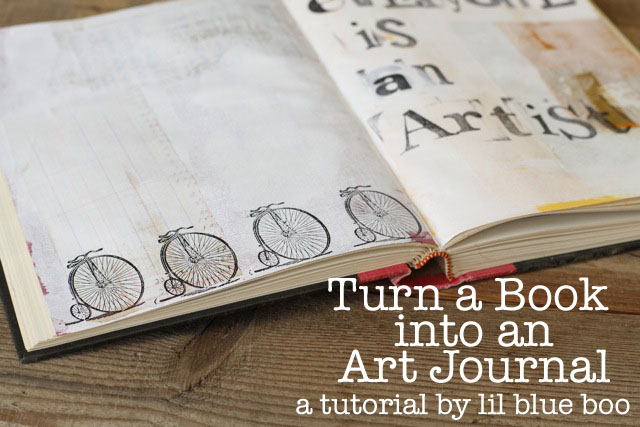 I love making art journals using composition books but old books are another great way to make a journal….and it's a great way to recycle old books!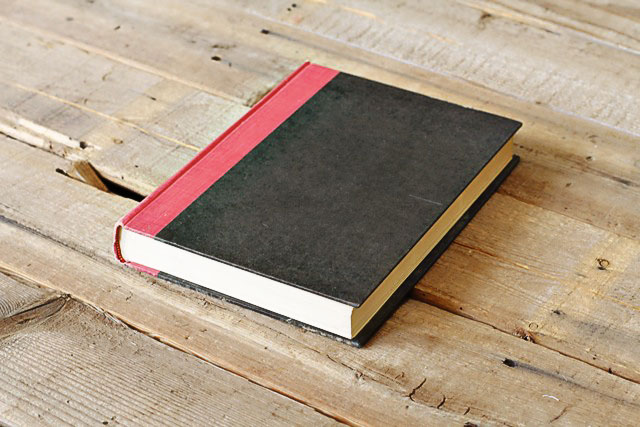 Since I add layers of paint and collage, the first thing I do is thin out the book.  If the pages are sewn in I just pull out a few pages from each section….if the pages are glued to the binding I use a razor blade to cut them out.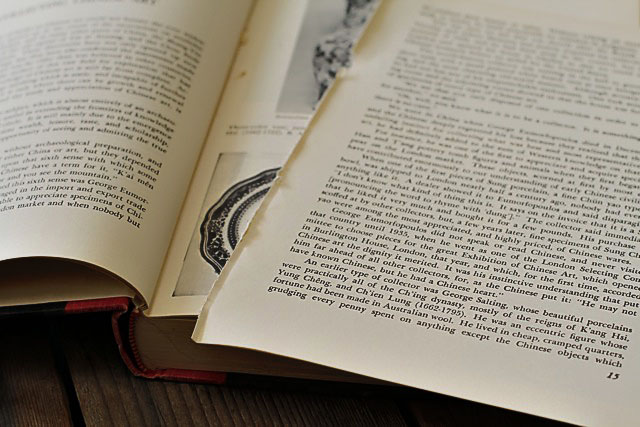 This is the thinned out book: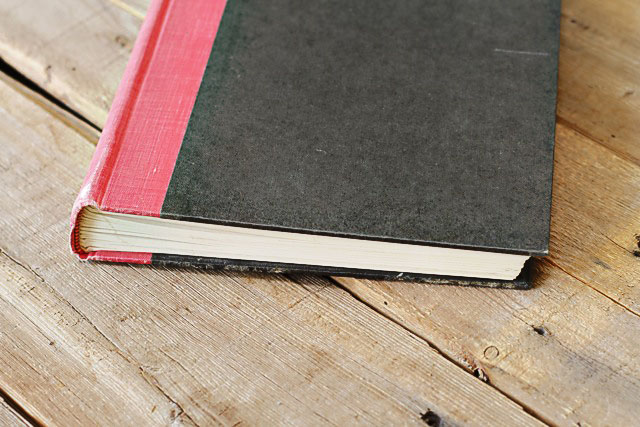 To make the pages I start anywhere in the book and put pieces of wax paper under each page I'll be working with: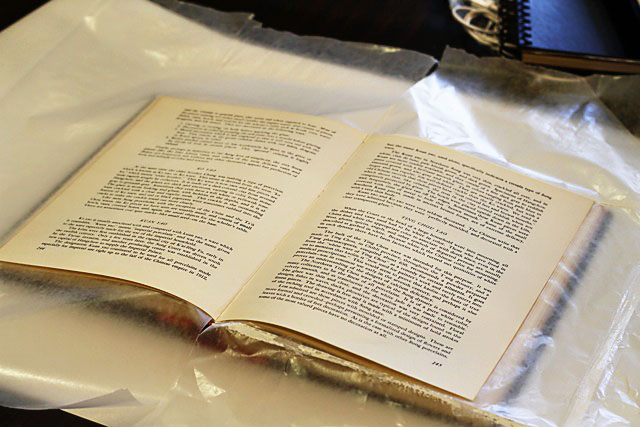 I coat the pages with gesso (a primer you can purchase in the paint section of the craft or art supply store):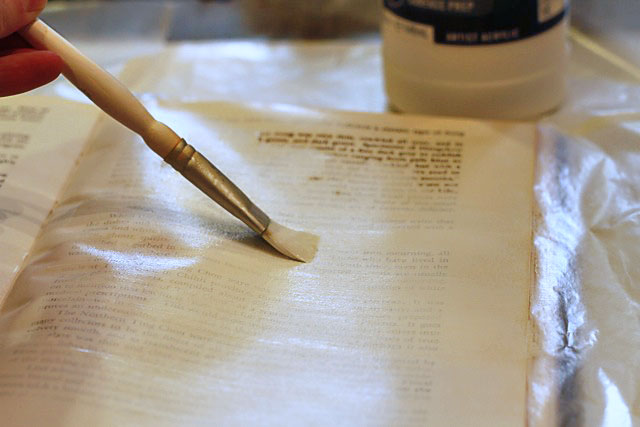 Once both pages have been coated with one of two coats I let them dry: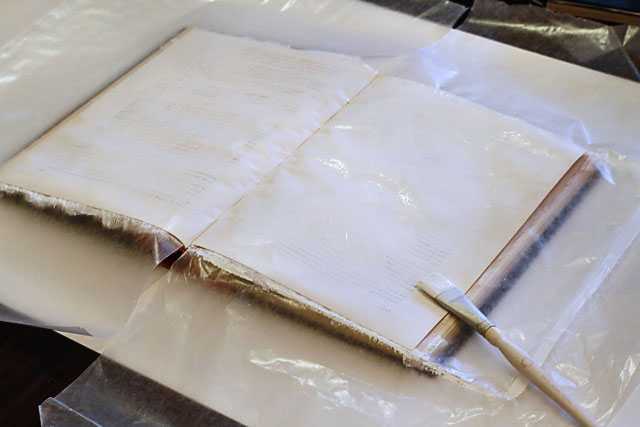 Then I add some color using craft paints:
When I am doing a lot of coats I will pull out the hair dryer to speed along the process: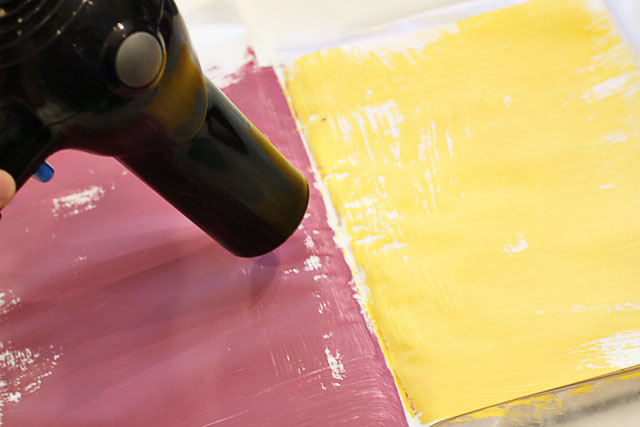 I usually add another coat of gesso…..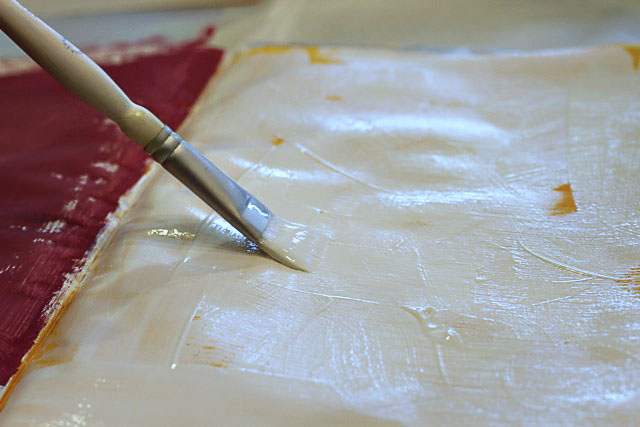 ….and before it dries I'll blot it with a paper towel so that the color will show through: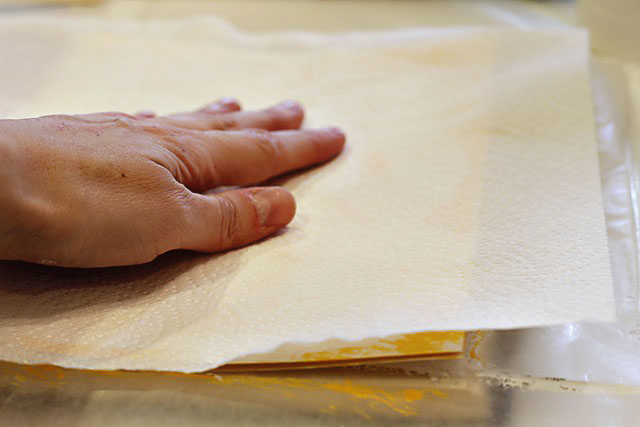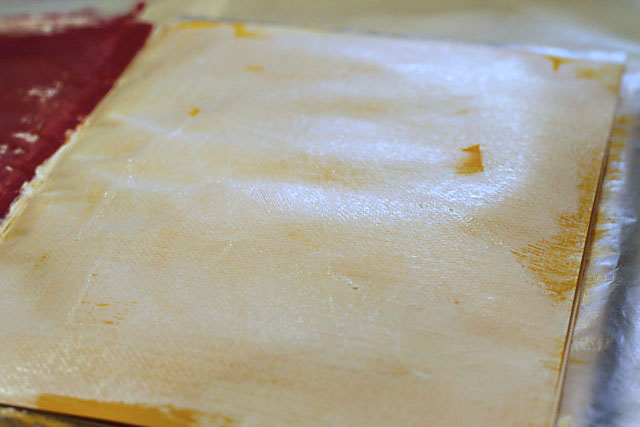 I add bits of old paper to the page using clean medium or mod podge: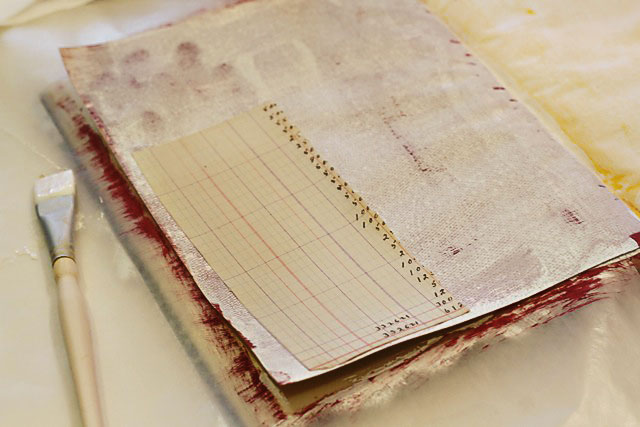 To make sure my collage pieces are flat I use a brayer with some was paper sandwiched in between: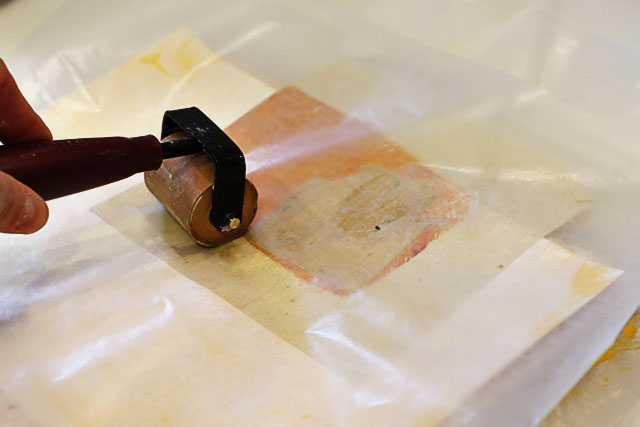 Here's what the pages look like before I've added any text: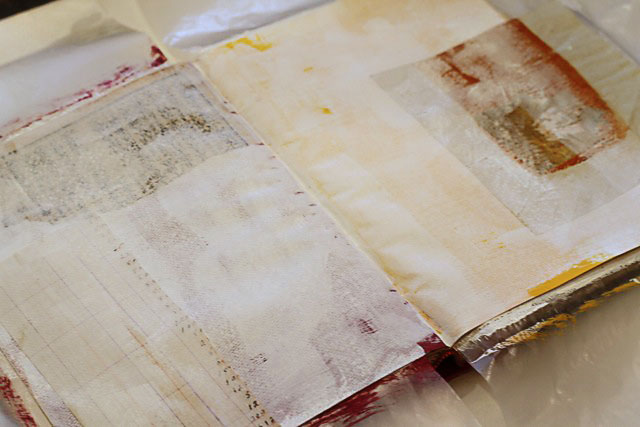 I like to use large font stamps to add some decoration: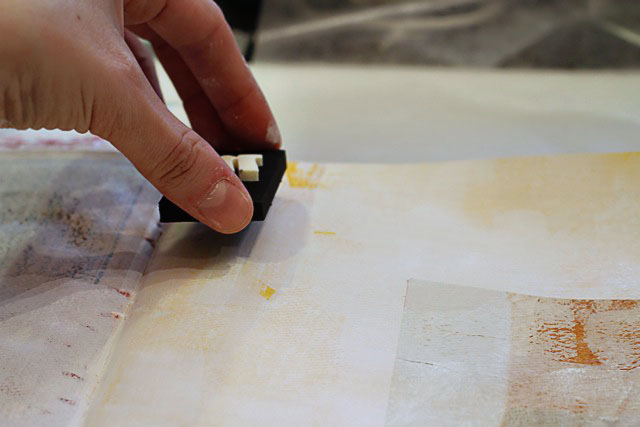 The bicycle stamp was one I found in the dollar bin at Micheal's: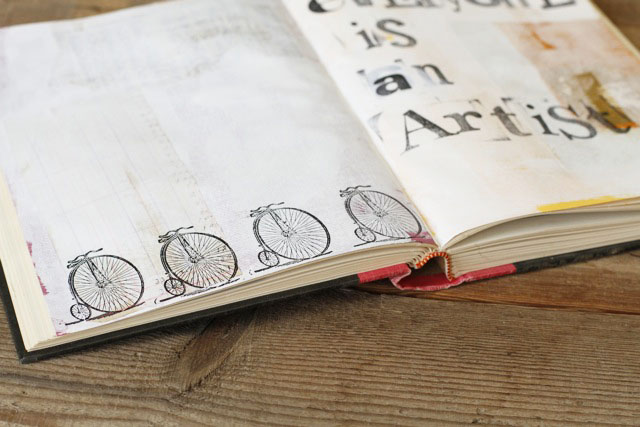 Sometimes I just leave the pages as is….or add journal text later!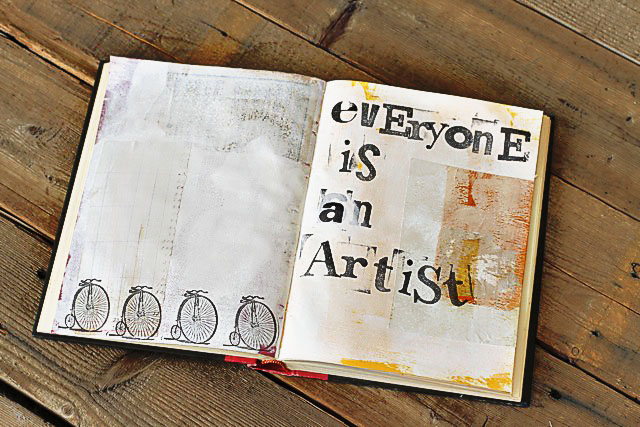 Now a few random pages from my journal…..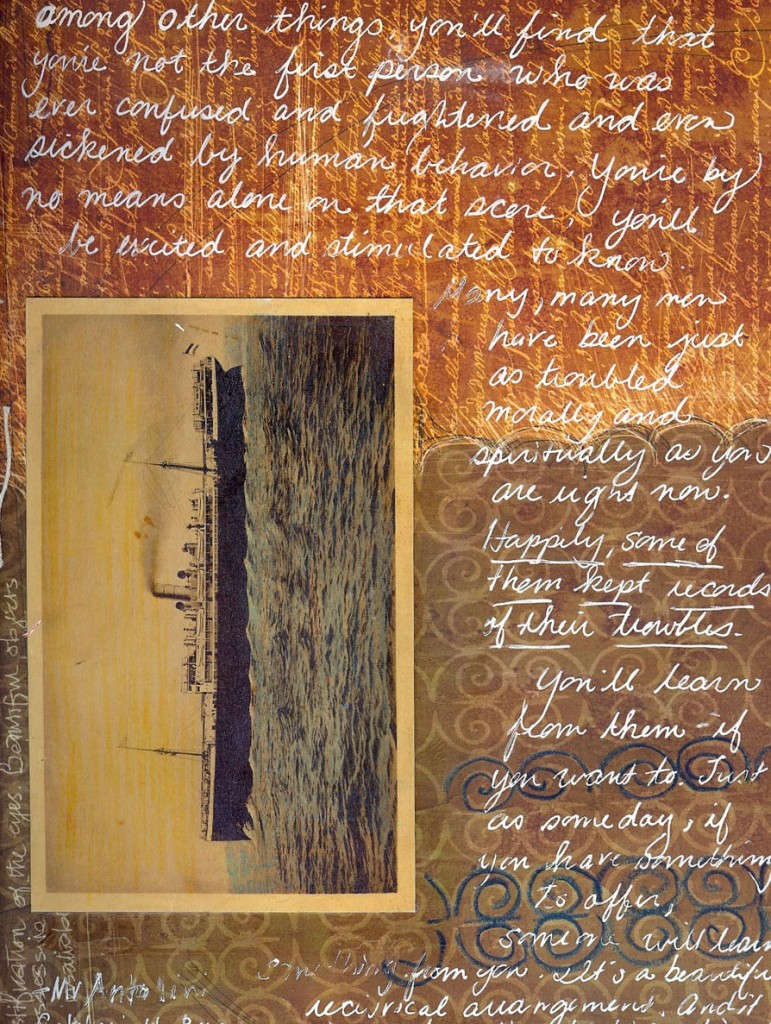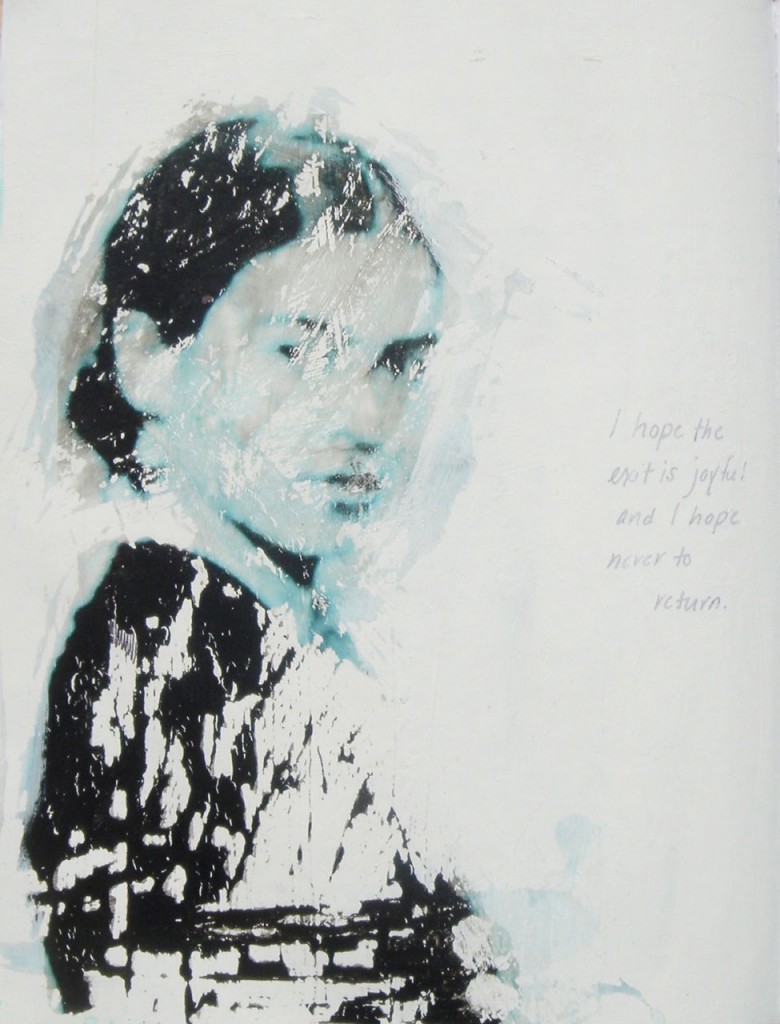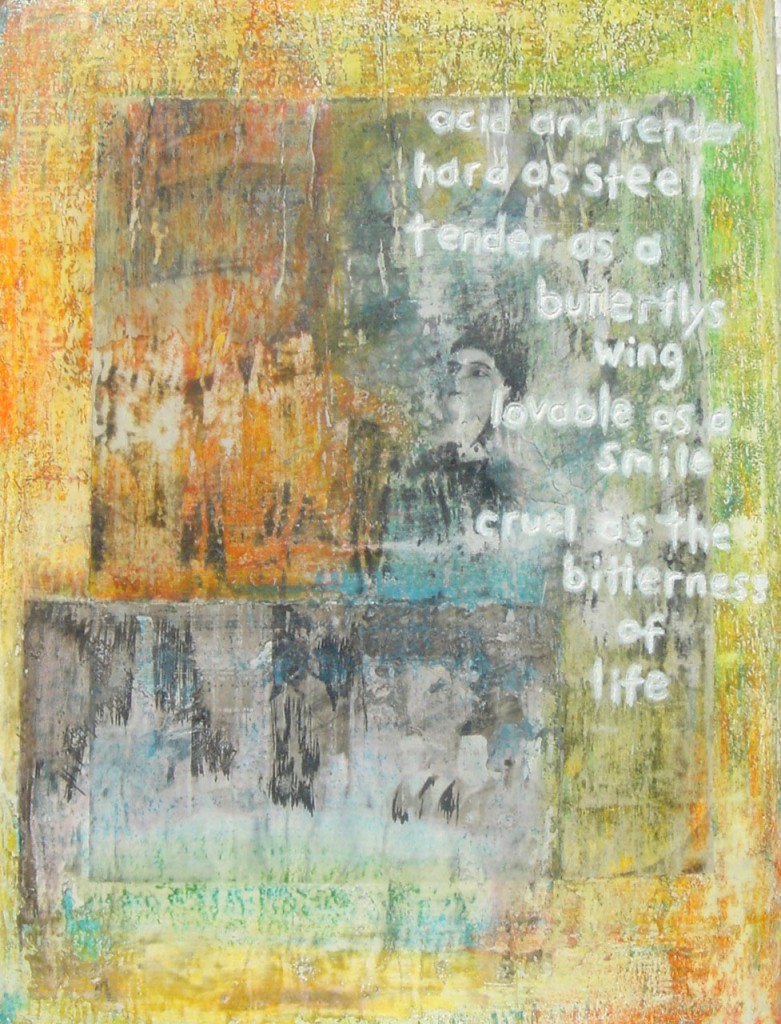 Read more journaling posts here!