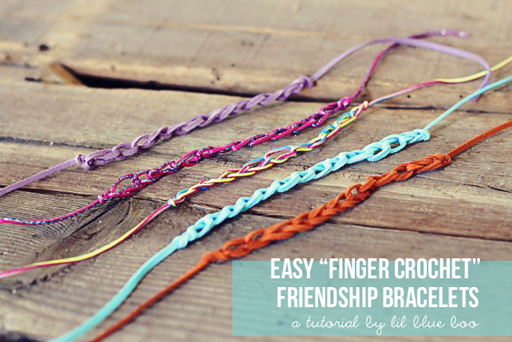 My grandmother taught me to crochet with my fingers when I was about 5 or 6 years old. I used basic twine to make bracelet after bracelet when I was at her house.  This is a fun easy craft to teach younger kids and to make easy layering bracelets for yourself. I like using baker's twine, leather lacing and colorful string: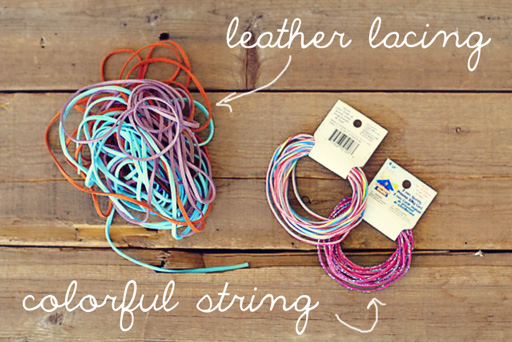 The leather or suede lacing makes great accessories: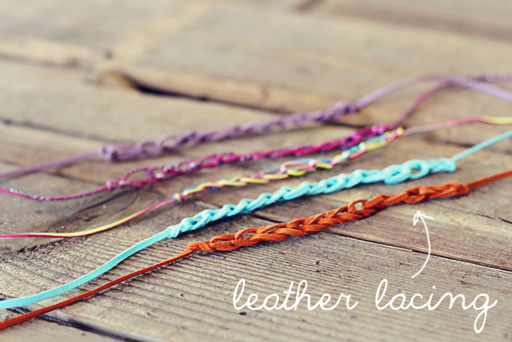 Use a thicker rope or fabric scraps for a different look: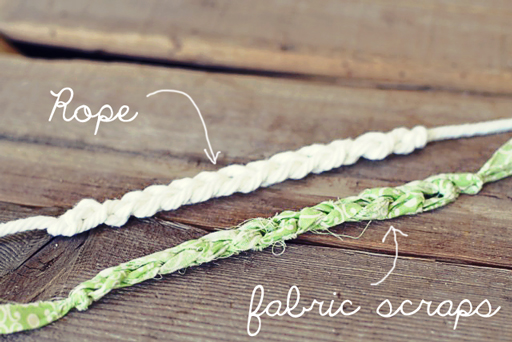 Love sailing? Rope makes a great nautical themed accessory: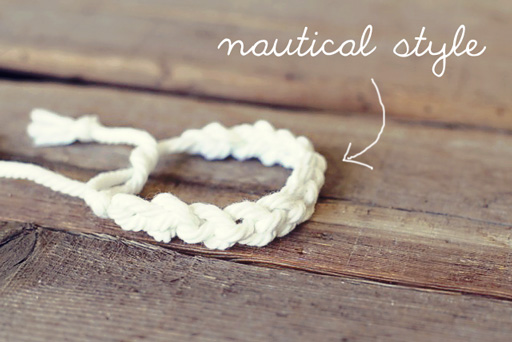 P.S. Full disclosure…I airbrushed my cuticles. I must stop picking at my nails.
Click here to see more Lil Blue Boo accessory tutorials!