It's hot here today…..over 100 degrees. Here are few options for indoor and outdoor games you can switch around throughout the year depending on the weather!
I made Boo a hopscotch on the carpet today: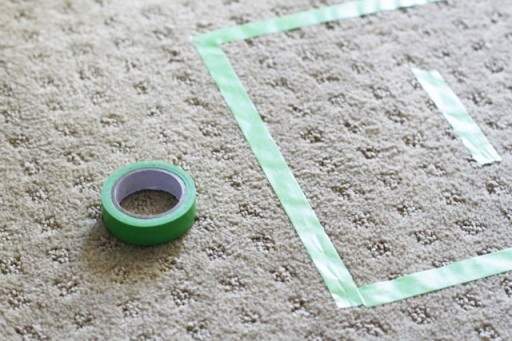 I used washi tape since I have an abundance of it….it's so colorful and is a light adhesive so it won't leave any residue on your carpet: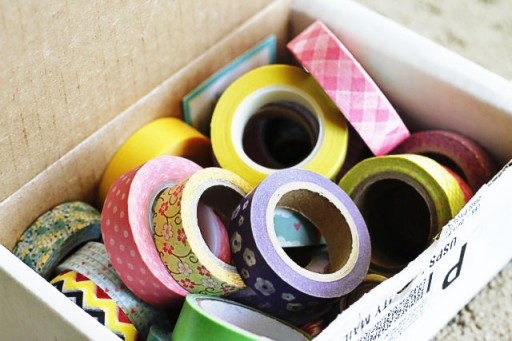 We made a tightrope and a few other games…..the hopscotch was her favorite: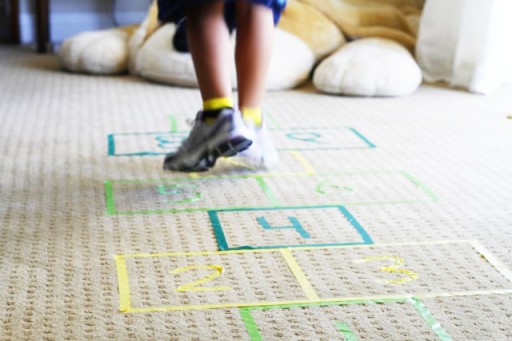 Just make sure you get the numbers the correct way: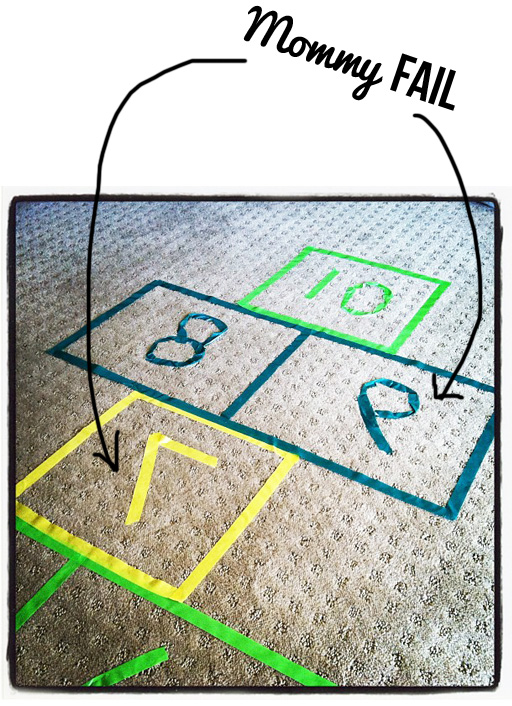 For outdoors, you can spray paint games onto the grass. They will stay there for a week or more depending on how fast your grass grows.  These are games we spray painted for Boo's Krispy Kreme Donut birthday party in February: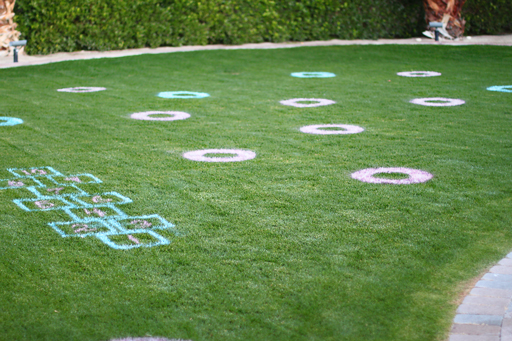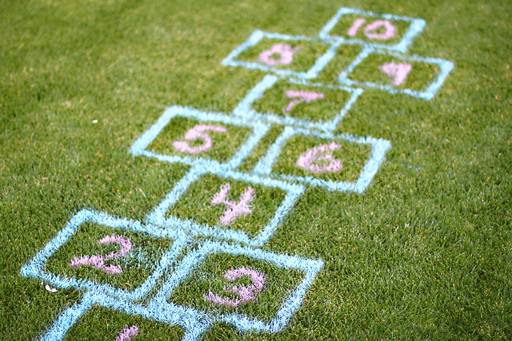 I made large stencils to spray paint the doughnuts and games on the grass. Hours of entertainment for the cost of 2 cans of paint: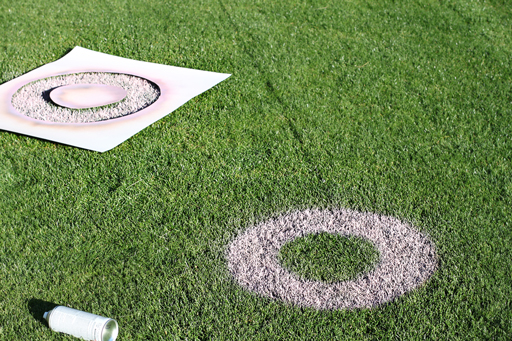 Easy hopscotch stencil using a large shopping bag:
How about a game of Twister?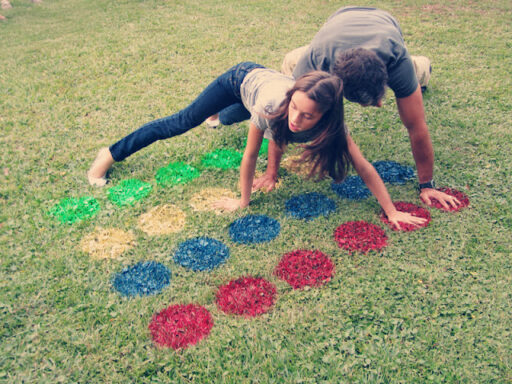 (Photo from you + me)
(Original tutorial at Sassy Style)
What are your favorite summer games for your family?