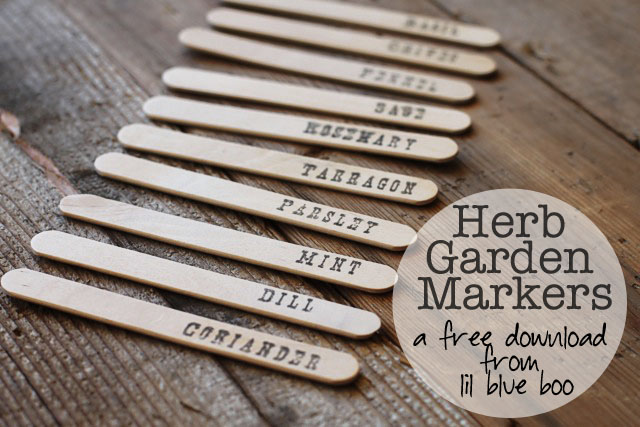 Are you planting a garden this year? We have a little herb garden right outside the kitchen in some large pots. I made these easy little garden markers using oversized popsicle sticks. There are 2 ways you can make them: as a Citra Solv transfer or using miniature stamps!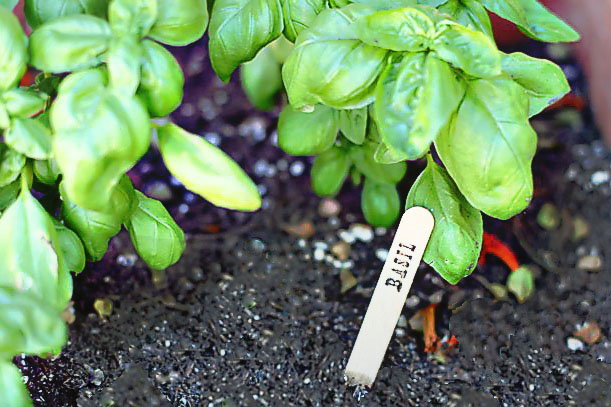 To make them using Citra Solv, check out my Citra Solve transfer tutorial.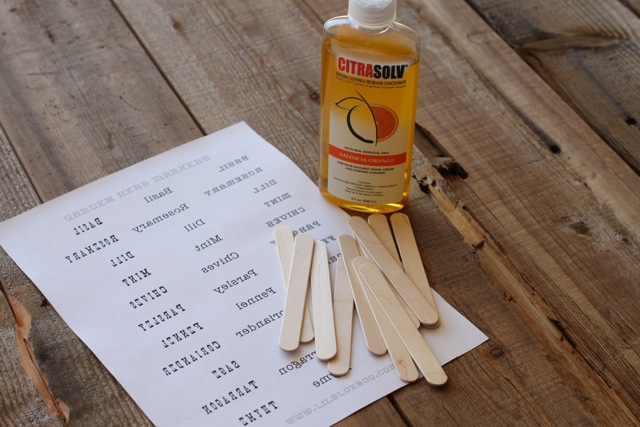 Quick overview of Citra Solv: first, you print out the sheet on a laser printer or copier…..
(note: it's picky about the toner….so you might have to try a few different copiers…..older models tend to work best and my BROTHER laser printer works well)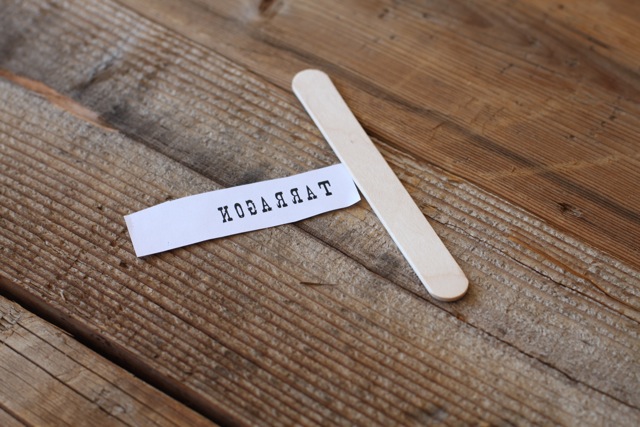 …..and the Citra Solv transfers the toner to your surface: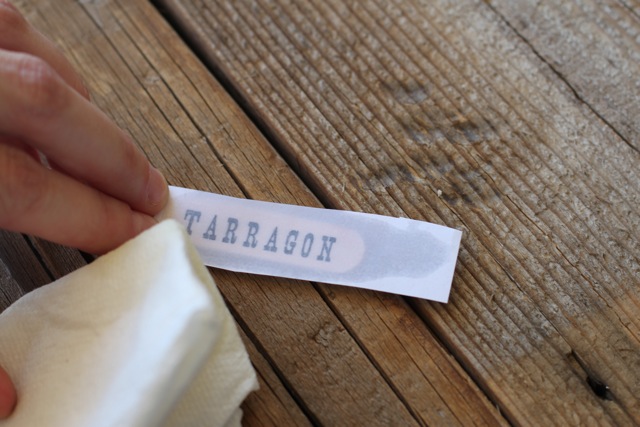 If you don't want to take the Citra Solv route, just use some miniature stamps! Micheal's has had these sets of stamps in their dollar bins recently.  Can't beat that price! Just seal them with a varnish spray so the ink doesn't run when they get wet.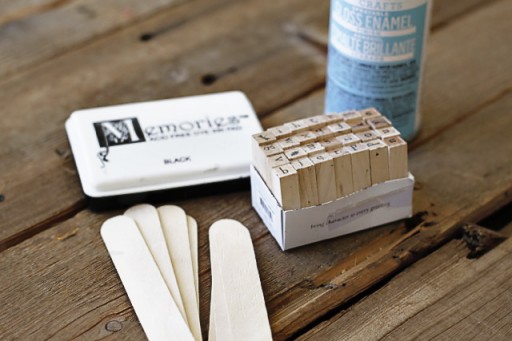 Easy garden markers!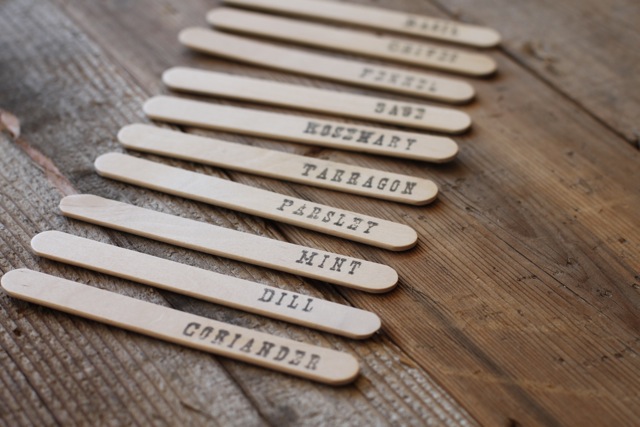 Click below to download the already reversed text (in 2 different styles):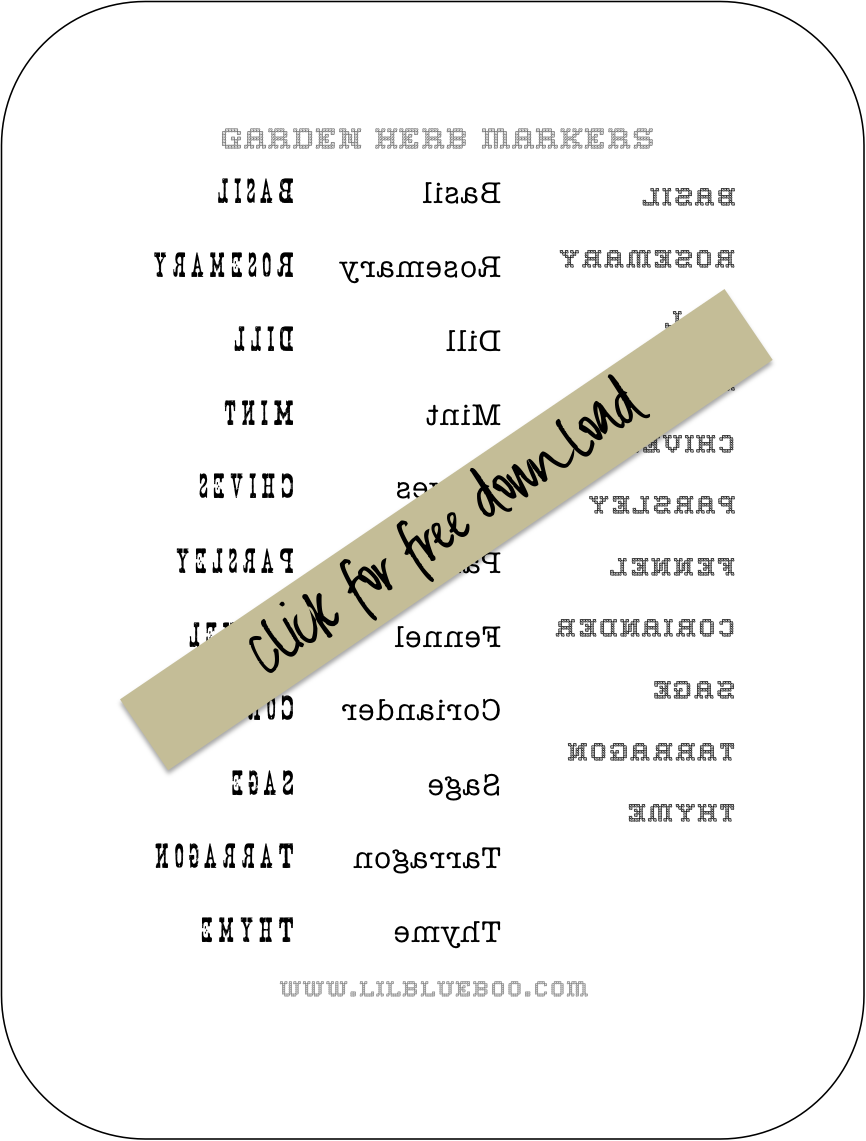 Click here to see all my Citra Solv projects!