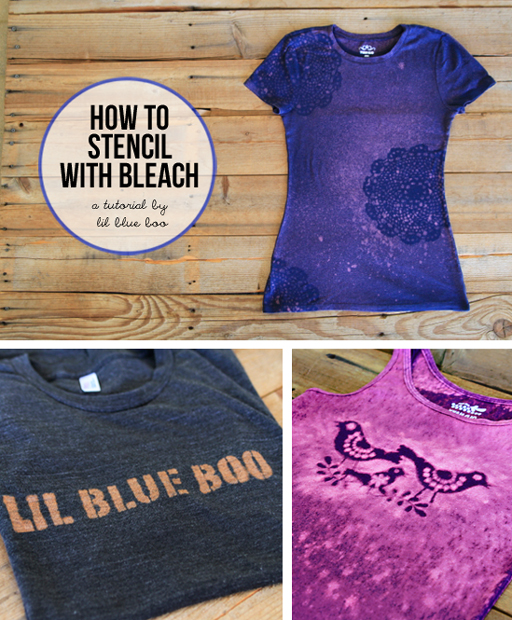 So here's tutorial #3 in the bleach series! It's an easy way to customize a shirt, fabric by removing color instead of adding it.
For my first project I used a $1 doily as my stencil. I placed it on a navy t-shirt and sprayed a mist of bleach over top: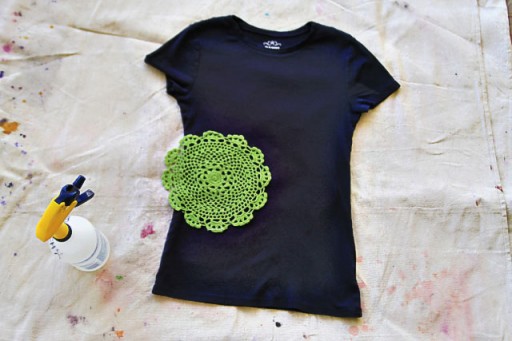 I moved the stencil to another location and sprayed again.  You can see the color starting to change at the top: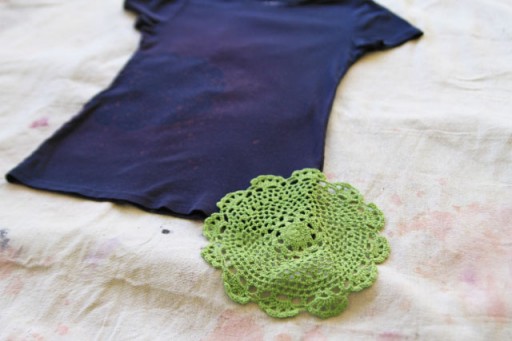 Navy….turning to a dark pink/purple: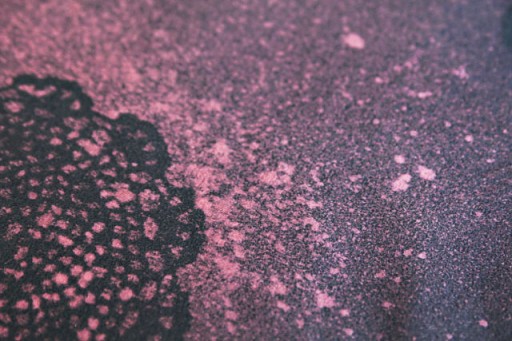 Finished: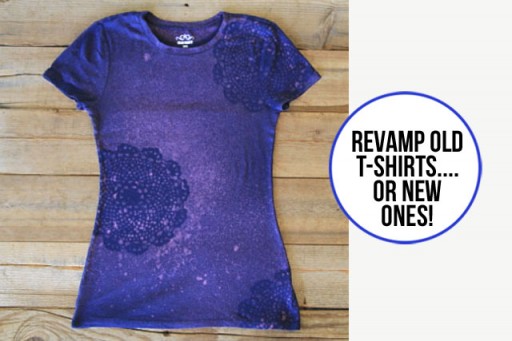 You can also use vinyl or freezer paper stencils.  Boo picked out this image and my Silhouette machine quickly cut it out. I placed a piece of vinyl shelf paper in between the shirt layers too: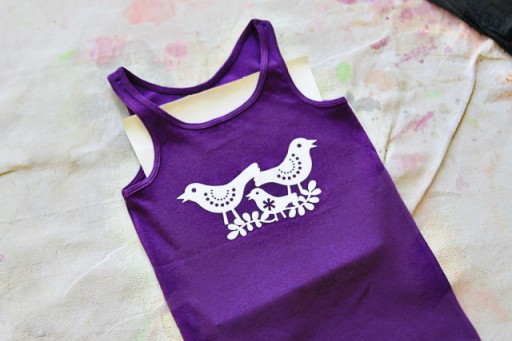 I used a sponge to dab the bleach around the stencil and I used a spray bottle to mist around it: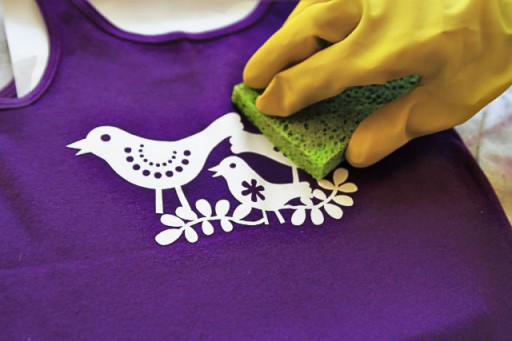 Once the shirt began to change colors, I sprayed the back of the shirt with bleach. Then I threw the shirt into the wash and here's the finished result: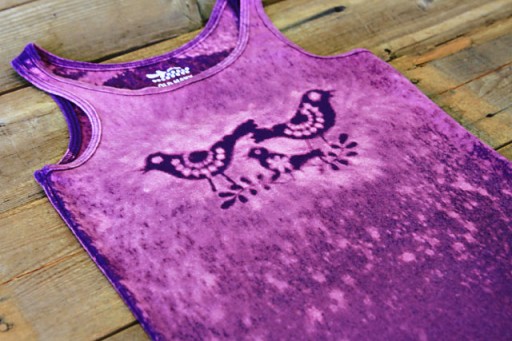 Bleach stenciling is an easy way to add lettering to a shirt too. Here's one I made for Mr. LBB…..so he could sport the Lil Blue Boo name. You could also use a bleach pen for lettering.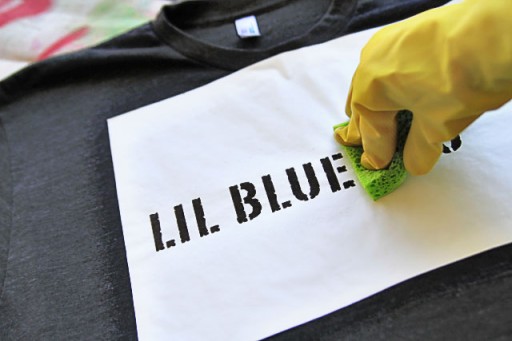 Finished!  And….it's something he'll wear!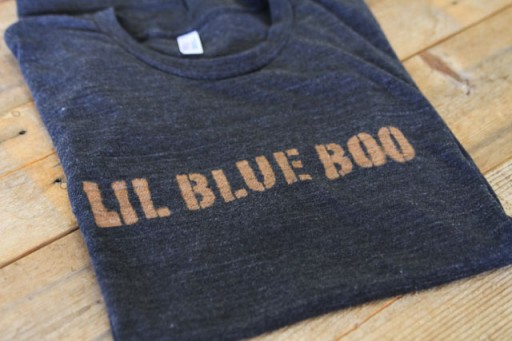 Visit the other two projects from this week by clicking the images below: