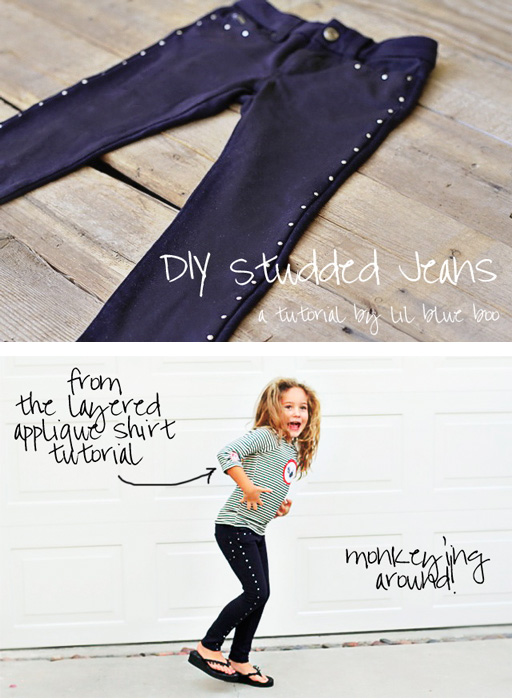 I added a little flair to a pair of Boo's black skinny jeans recently…..by adding metal studs down the sides and onto the back pockets.  Here are the basic supplies needed to add them to your own jeans or leggings:
Note: My metal studs used were 4mm Hex shapes from Dharma Trading. You can use an iron to apply them but the easiest way is with a HotFix Applicator. If you plan on applying a lot of rhinestones or studs in the near future I recommend investing in one!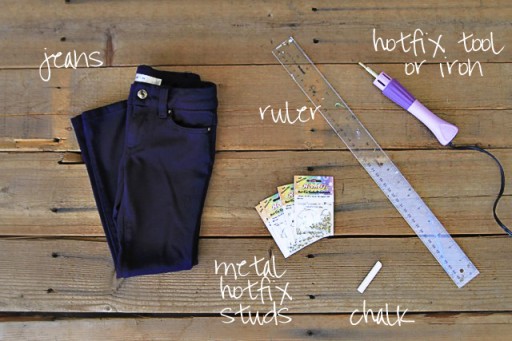 First I used a piece of chalk to mark 1″ marks all the way down the jeans: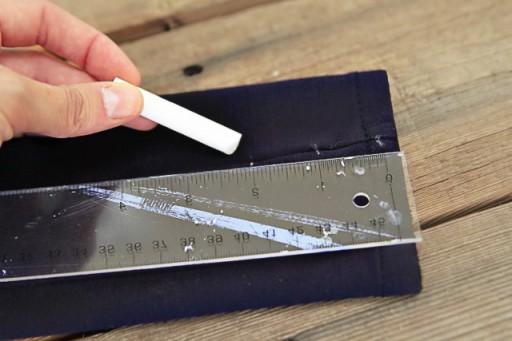 I used these marks to apply the metal studs: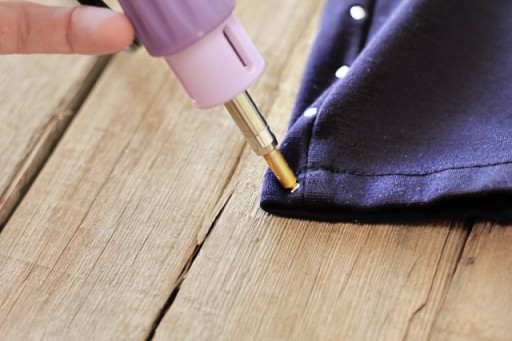 A 30 minute project: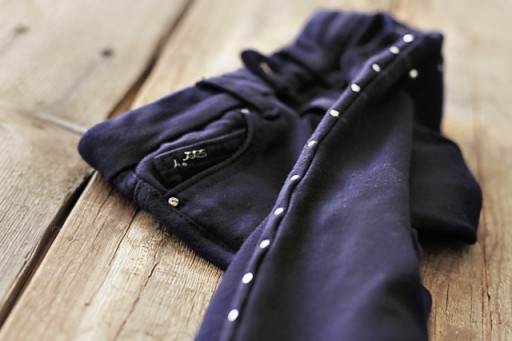 The pocket are dressed up too: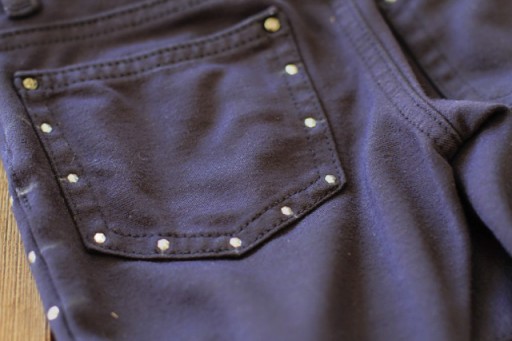 The finished pair: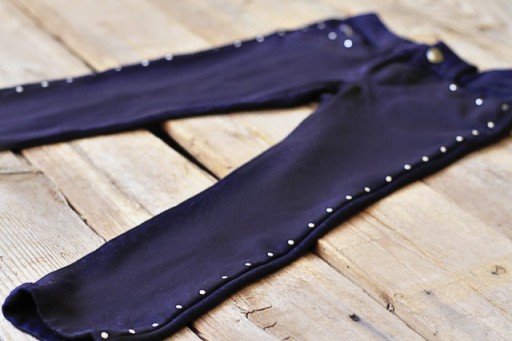 Boo paired it with her new Layered Applique Top I made for her the other day.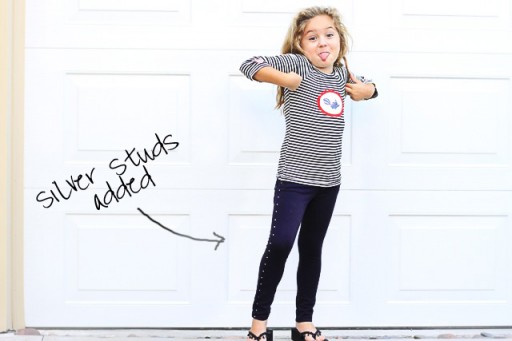 You can check out the applique tutorial by clicking the image below: