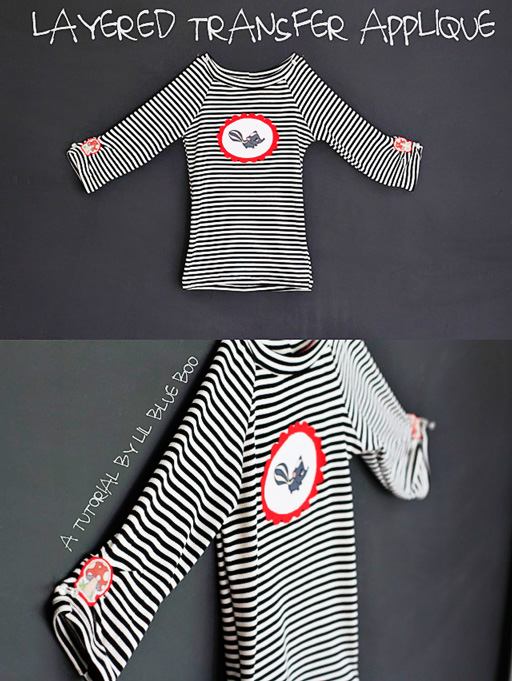 I made these cute little transfer appliques today: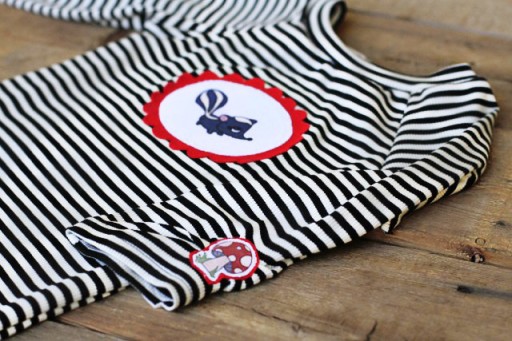 I used graphics by Rebekah Ginda. This is the Woodland Creatures set available in the shop here….printed off onto Super Soft Transfer Paper.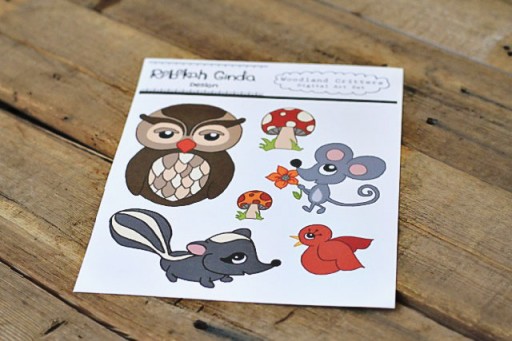 The easiest, foolproof way to make an oval layered applique is to have a template with several size options: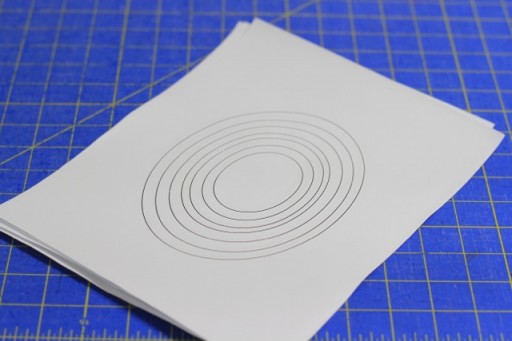 You can click to download one that I've already put together….just download and print the PDF: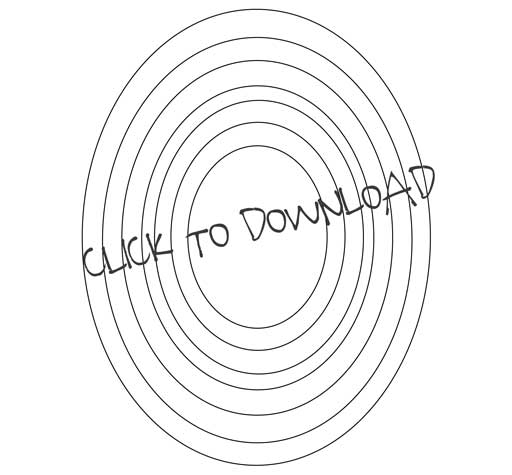 First, I printed my little woodland skunk onto transfer paper and cut him out. I marked an oval that would be slightly bigger than the little guy: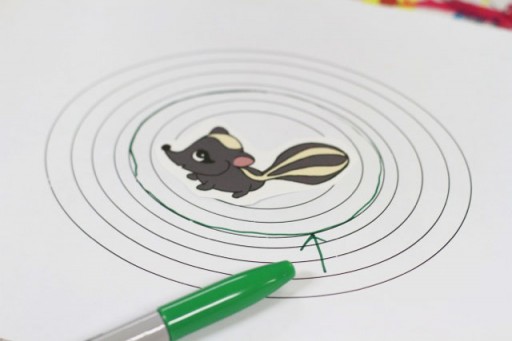 I ironed my skunk transfer onto white knit fabric: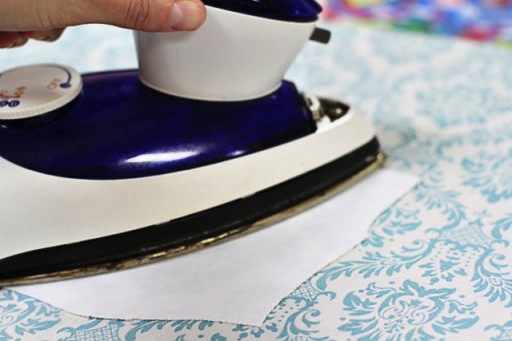 Then I ironed fusible web / applique paper to the back of the fabric: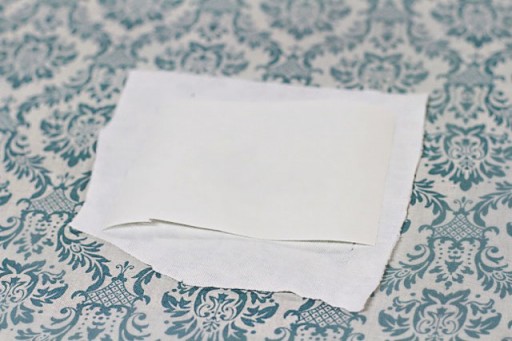 Then I used my oval template to mark around the skunk on the front: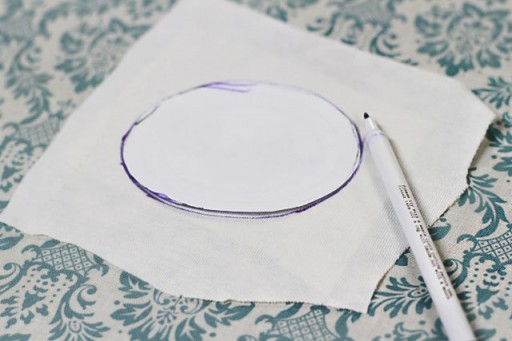 Once the applique was cut out, I cut out the next size paper oval template: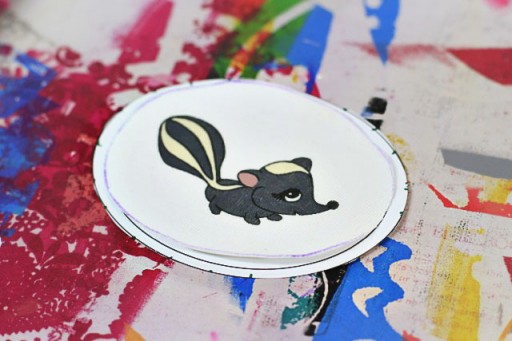 I used the next size up to mark an oval onto red fabric (which fusible web / applique paper to the back). Then I drew scallop shapes all the way around: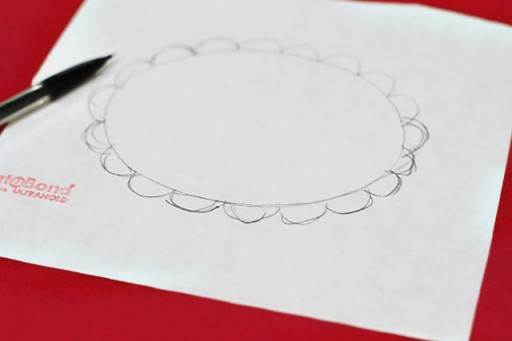 I cut out the scallop shaped oval:
At this point I had two appliques: the red scallop and the white skunk. I peeled off the applique paper from the back and put them into place onto the front of a shirt. I used the iron to fuse the pieces into place: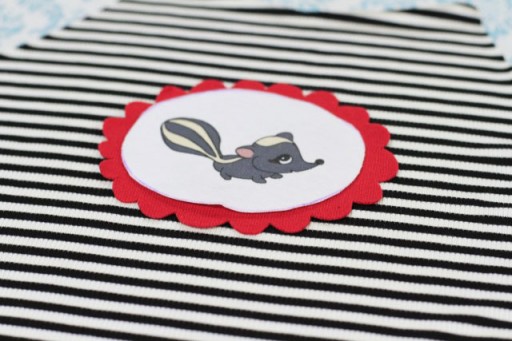 I stitched the skunk piece into place using my sewing machine.  You can also hand stitch your appliques.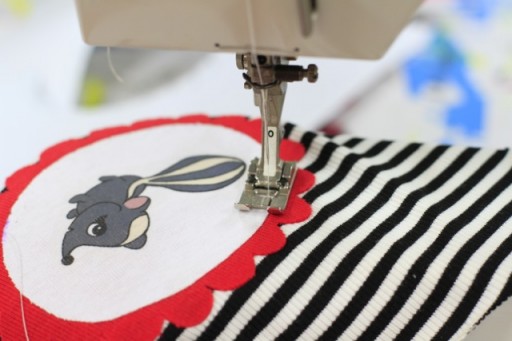 The finished applique front: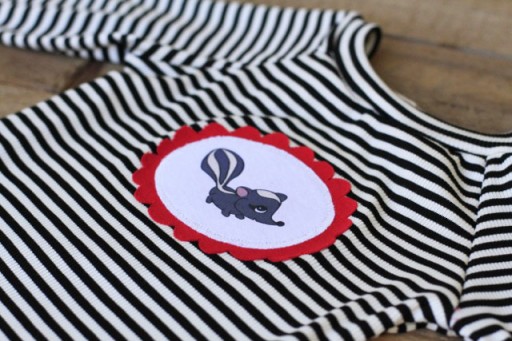 I shortened the sleeves so that they were 3/4 length and added a small gathered area at the hem: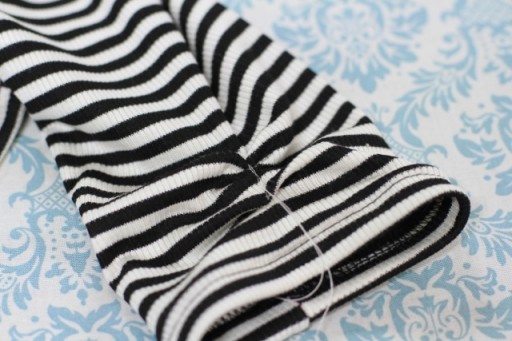 Then I added these little miniature toadstool appliques on top: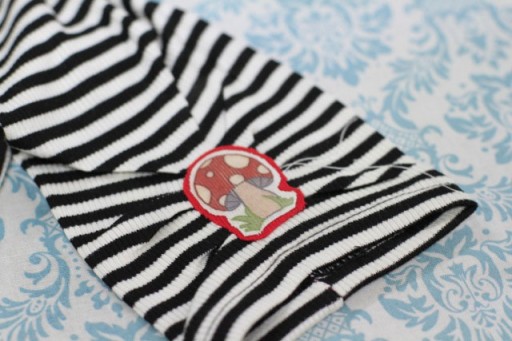 The finished woodland creature shirt: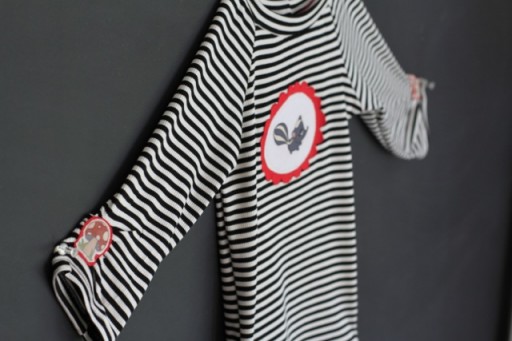 I think my favorite part is the detail on the sleeves!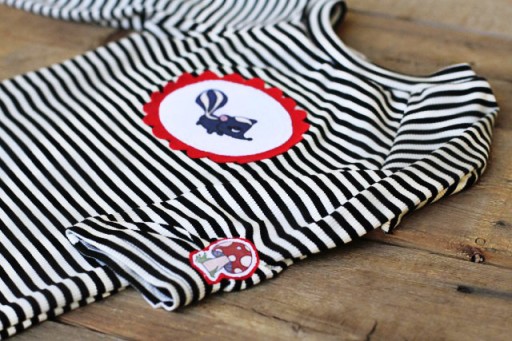 I haven't made the pants yet…..but they'll have coordinating knee patches!
Source Info:
Woodland Creatures Graphic Set by Rebekah Ginda
or try the
Matryoshka Doll Set by Stephanie Corfee