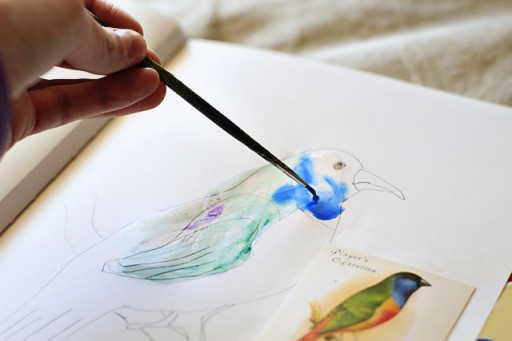 Today and over the weekend: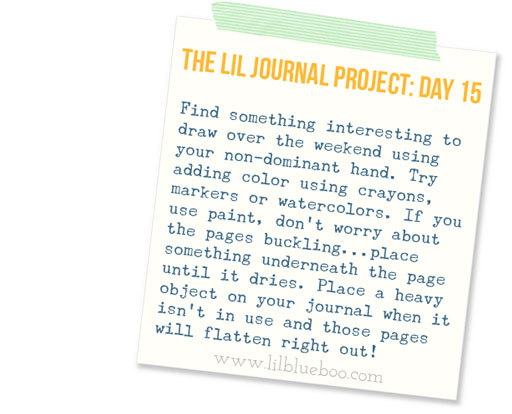 I use a piece of an old cereal box (recycle!) to put under my journal pages when I use paint….it keeps the pages underneath from buckling.  You'll find that all your pages will flatten out eventually from the weight of the other pages.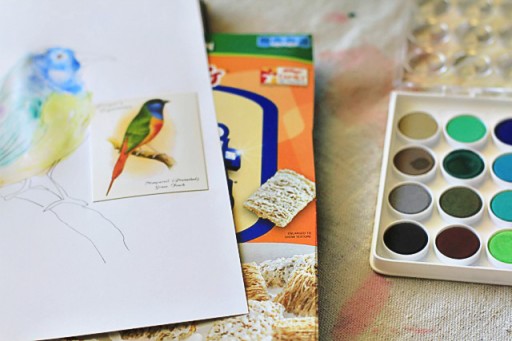 Fill up the rest of the page with something on your mind today…..or maybe an inspirational quote!
Share your pages, quotes and inspiration below through the link up below!
Just a few things before you submit your link:
:: Link up pages you have made, inspiration, quotes and artwork.
:: No commercial links.
:: Make sure to link back to the Lil Journal Project somewhere in your post. The Lil Journal Project buttons can be dragged onto your desktop or click here to download different options: