Instead of art journal prompts this week I'm experimenting with some art journaling techniques!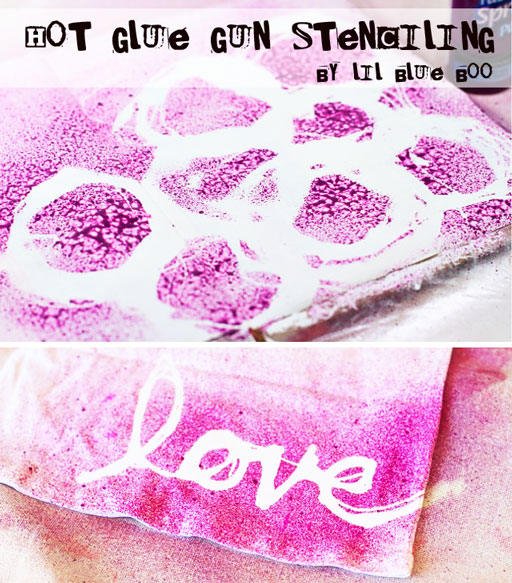 This hot glue stencil technique is from mixed media artist Traci Bautista…..my art journaling hero. I'm in love with her studio…..click the image below to see more: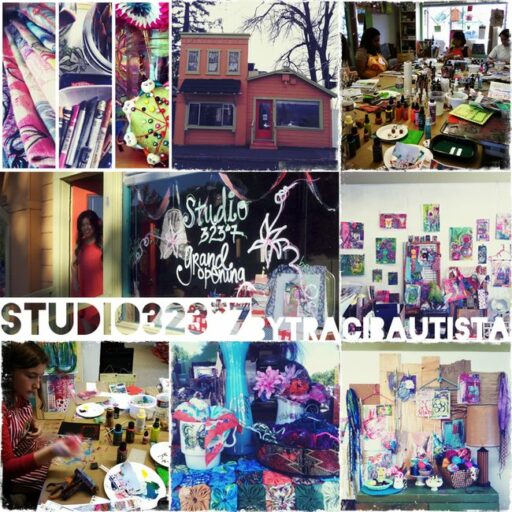 First, I used my hot glue gun to draw out a few designs.  I tried freezer paper the first time as my base…..but it was a big fail.  The second time around I used wax paper: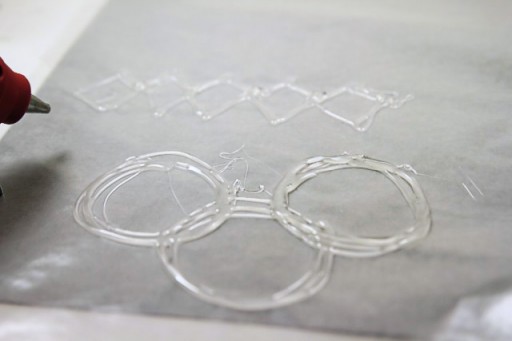 Drawing out letters: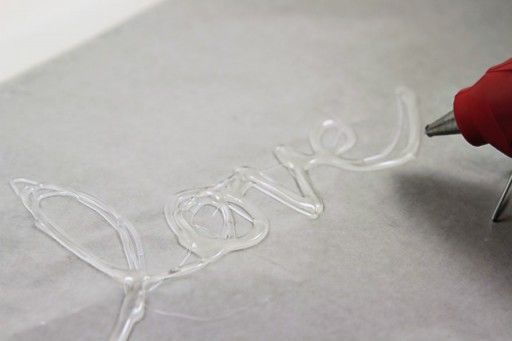 When the design was cool I peeled off the wax paper from the back. It won't peel off cleanly but if you soak the stencil in some water you can easily rub the wax paper off with your fingers: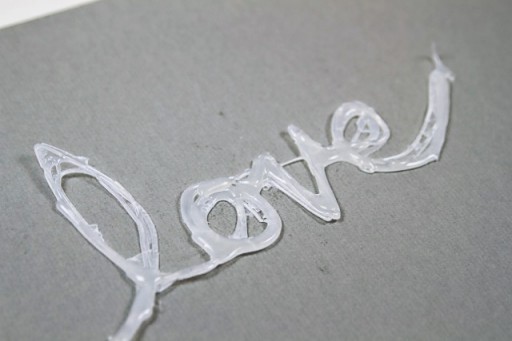 If you want to do a more technical design, just draw or print out one and place it behind the wax paper as your guide: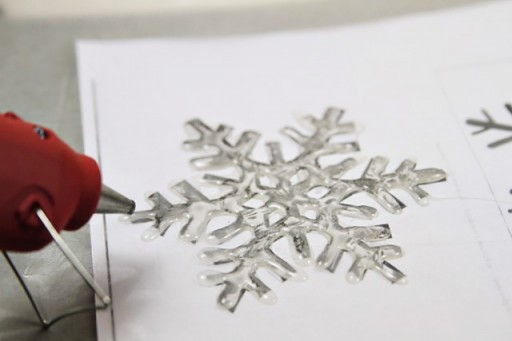 In my journal I placed these circles down on a page spread:
And lightly sprayed it with some Tulip Fabric paint: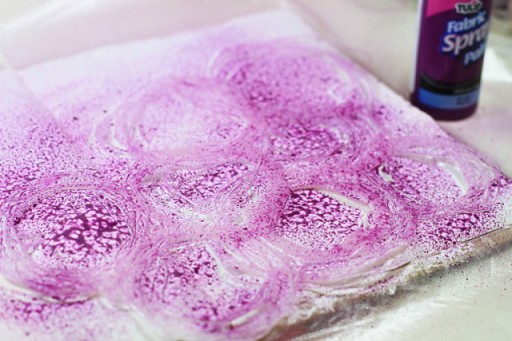 Here's the image left behind!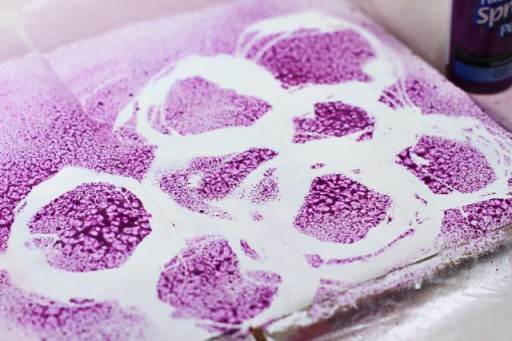 Then you can add more layers or just add wording on top of the one image for an interesting page: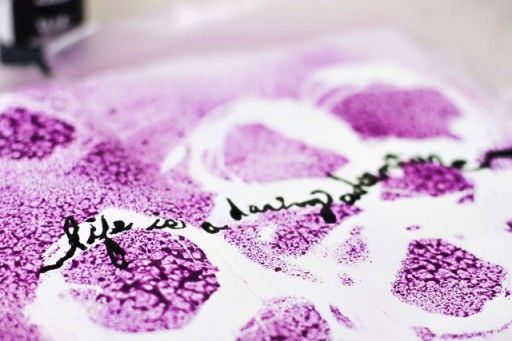 It works great on clothing too. Here's a shirt I made….just laying the hot glue gun stencil on the bottom of the shirt and spraying fabric paint on top of it: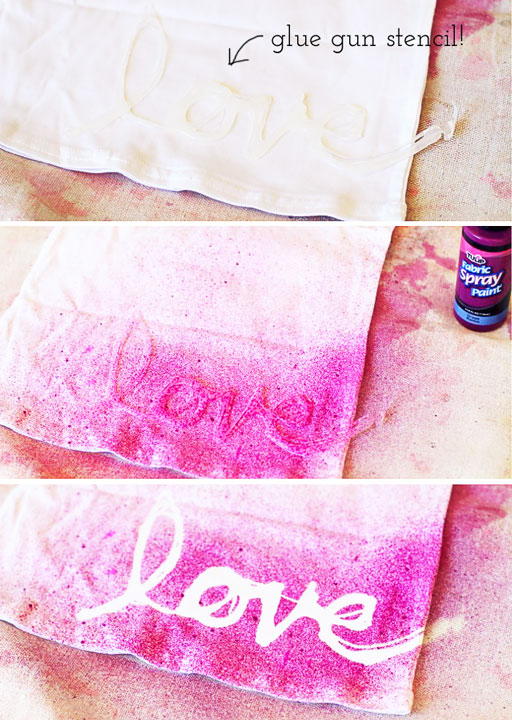 Check out Traci's book Collage Unleashed!