So I've been working super hard the past few days on a big Christmas tree reveal for the Michaels Holiday Dream Tree Challenge. I can't wait to show you some of the decor I made for it and the overall theme. Here's my inspiration board I made for my shopping trip to Michaels for supplies:
.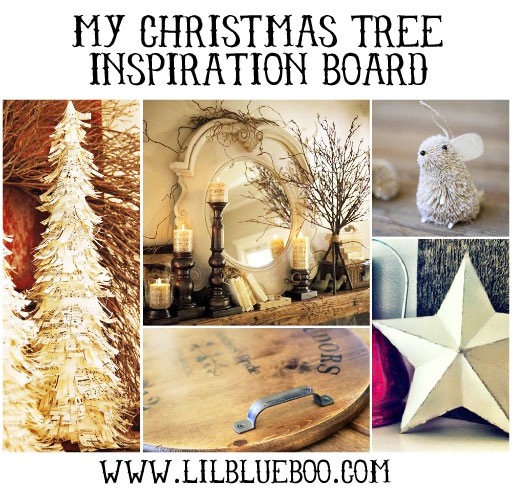 Photo credits (clockwise from top left):
HGTV Sheet Music Trees, Pottery Barn, Lil Blue Boo, DIY Star via Grey Luster Girl, DIY Wine Barrel via Lil Blue Boo
Some sneek peeks to come soon…..plus a video….I have about an hour of process video that I need to cut down into a few minutes!