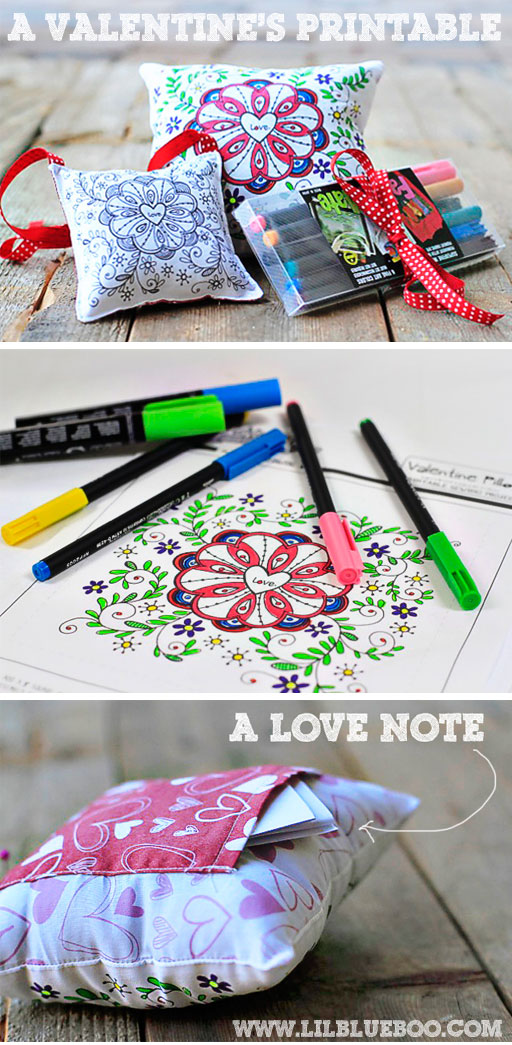 I love this cute Valentine's printable that Stephanie Corfee has added to the shop! I made a few things with it: a door hanger, a Valentine's tee, and a little pillow to leave love notes in. Using fabric markers it can be custom colored to make it a special gift idea for February 14th!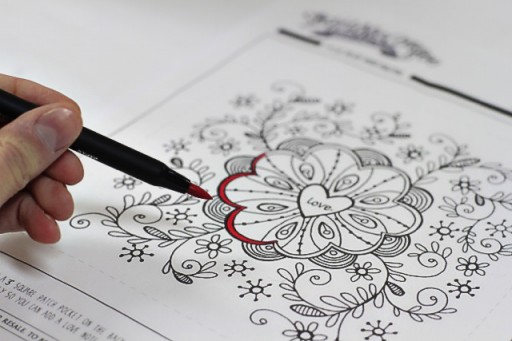 I printed mine on inkjet fabric which you can put straight through your ink jet printer.  If you have transfer paper laying around you can use that too….just make sure to use the reverse image that Stephanie provides (there are 4 files included: the black and white image, a reversed image, and two patterns)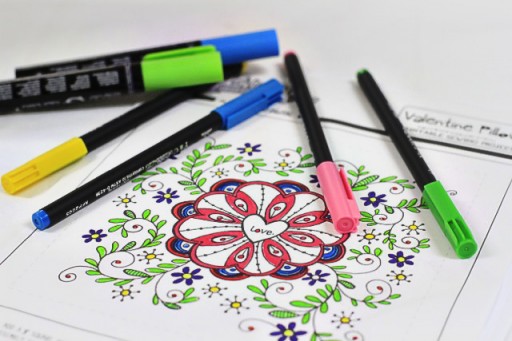 You can use any fabric for the backing or print your own using the ones that Stephanie designed. I printed the two designs and cut the red one into a 4″ x 4″ square to add a pocket to the back of my pillow: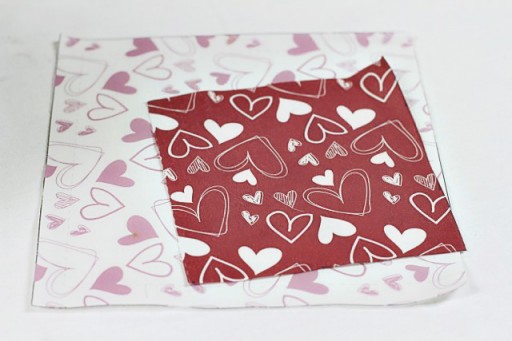 To create the pocket I first finished the edges: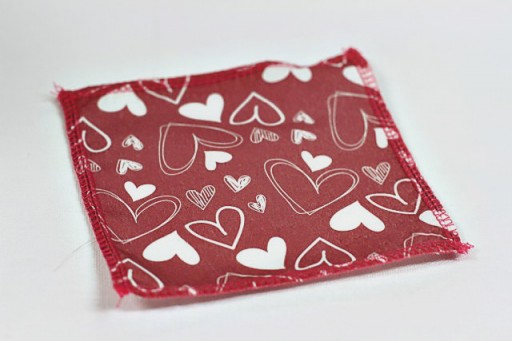 The folded each side in 1/2″ and ironed them flat:
I stitched the top of the pocket: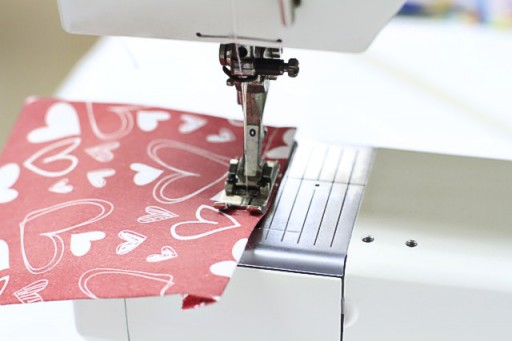 I sewed the other three sides of the pocket to the back of the pillow:
To create the pillow I pinned the colored front piece to the back/pocket piece (right sides together). Then I sewed the edges shut by sewing slightly inside of the stitch lines on the design and leaving a few inches to turn the piece back right side out: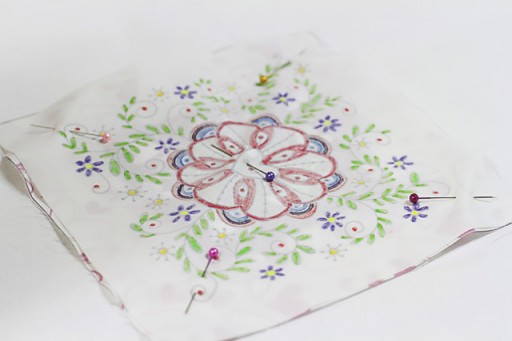 Turn the pillow right side out and iron flat: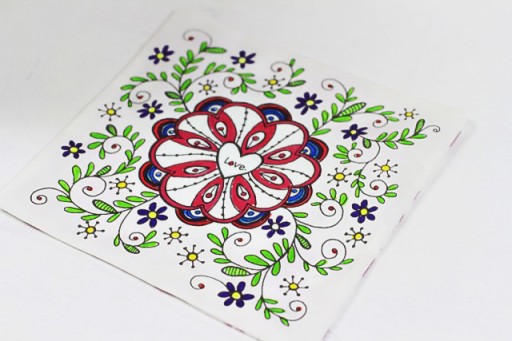 I added stuffing and stitched the hole shut: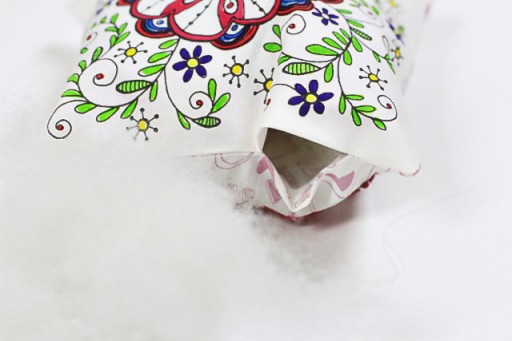 The finished pillow!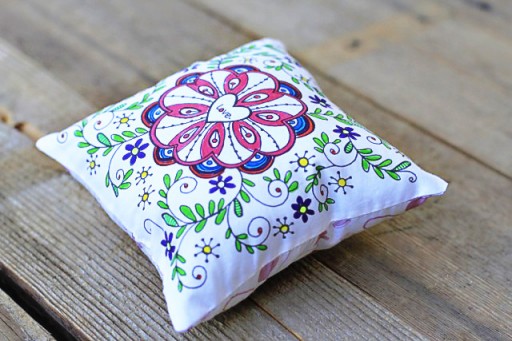 The pocket is perfect for leaving little love notes.  Make it for a mother, grandmother, child or teacher for Valentine's Day!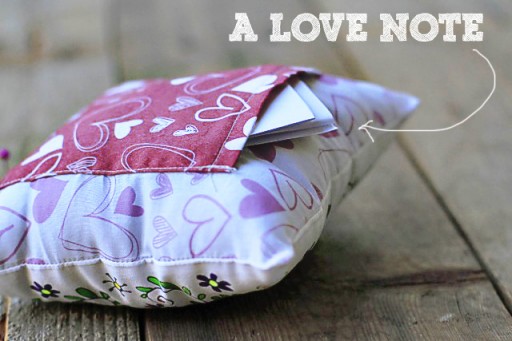 To make the little doorknob pillow I added ribbon before sewing the pillow shut: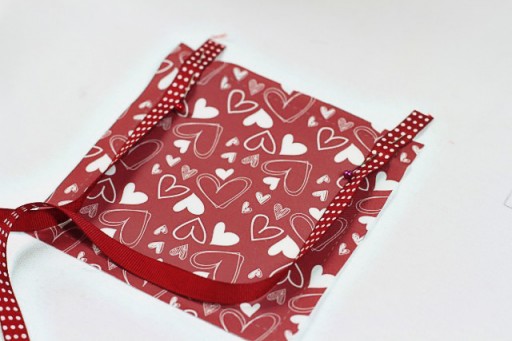 Make sure to thread the ribbon out the hole that you'll leave for stuffing!
Carefully sew your pillow shut (and ribbon into place):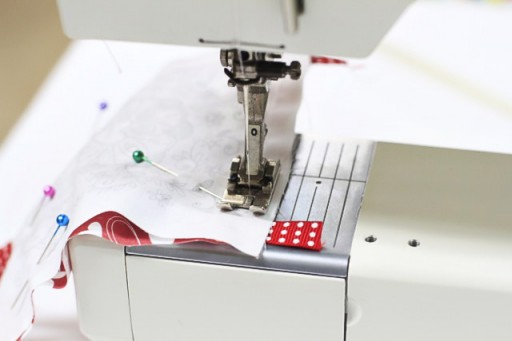 Turn the pillow right side out and topstitch 1/8th to the edge: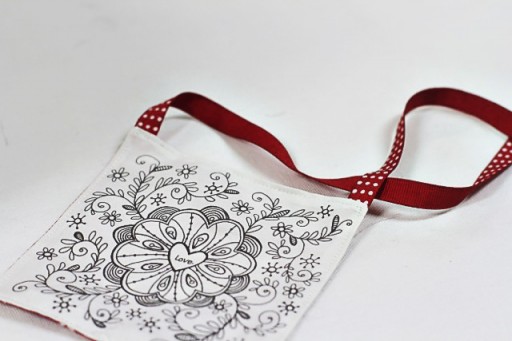 Cut the edge of the ribbon and use fabric glue or a quick flame to seal the edges: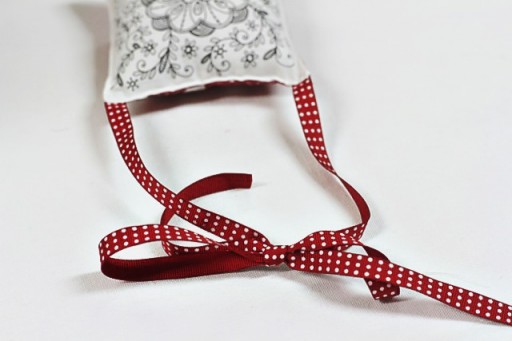 I like it black and white but you can include fabric markers as a gift so it can be a customizable project!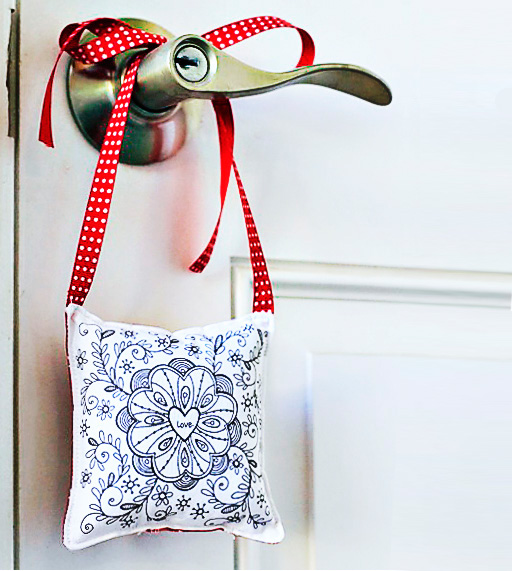 I also made a cute little Valentine's tee using t-shirt transfer paper  for Boo to color…she'll be thrilled. Just make sure to use a fabric transfer that can be colored on and ironed like the Dharma Super Soft Transfer Paper: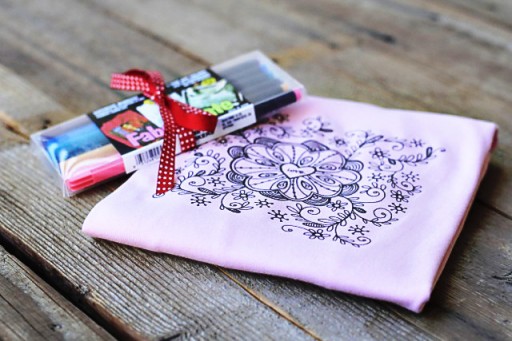 They all look so cute together: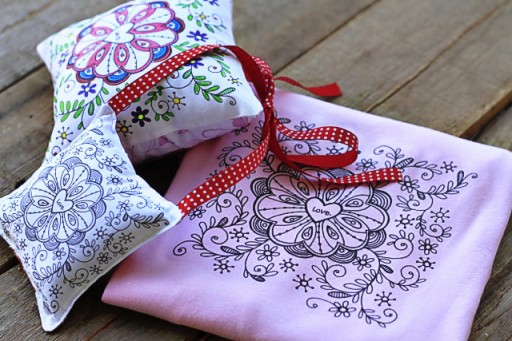 The door pillow is probably my favorite. Add a little pocket to the back of this one too so you can leave notes at the door!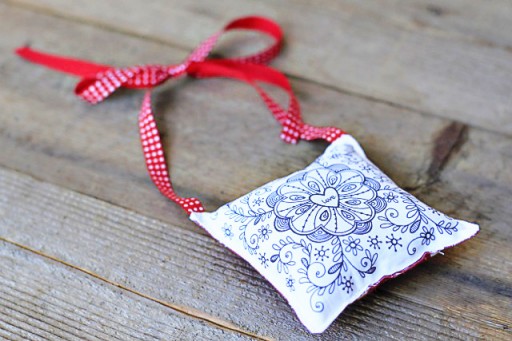 I colored this pillow myself…..I forgot how much fun coloring is….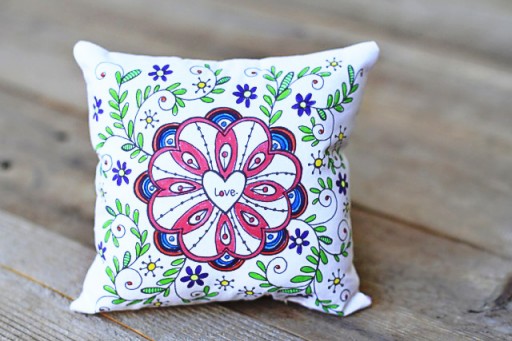 What will you make for Valentine's Day?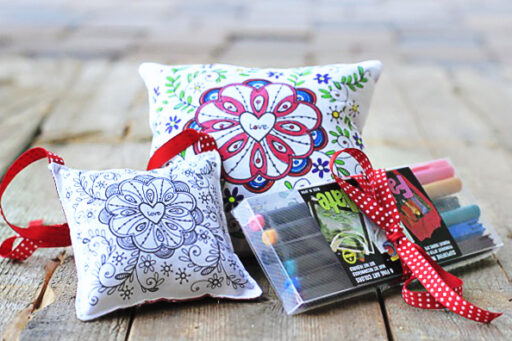 Click the image below to get the printable!