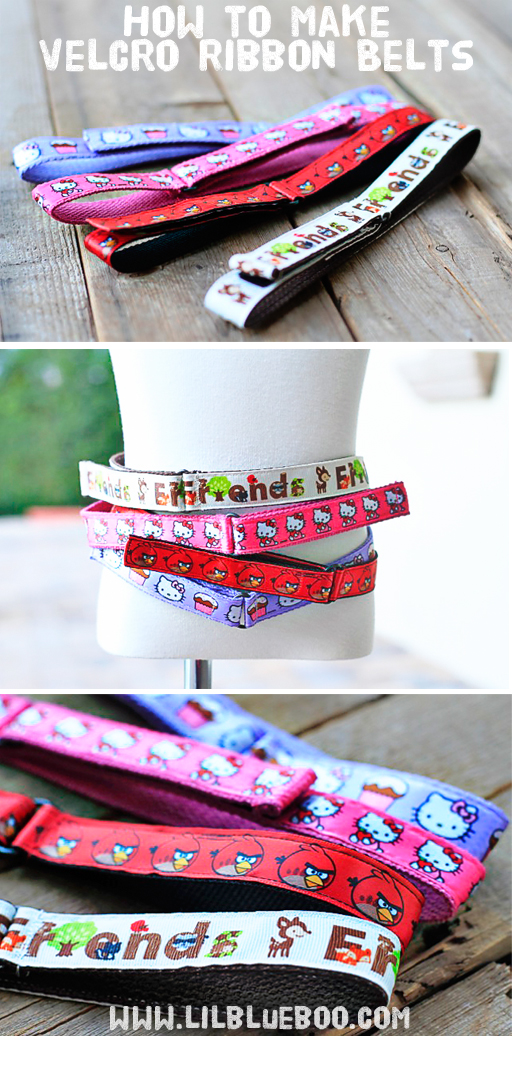 These little belts are easy to make and great for kids because of the velcro closure.  Each belt costs about $2.00 in supplies.
I started with 1″ webbing: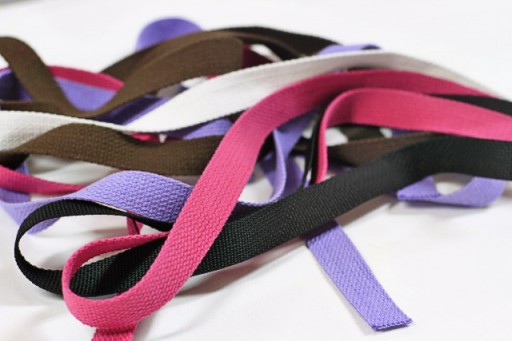 And cute 1″ themed ribbon: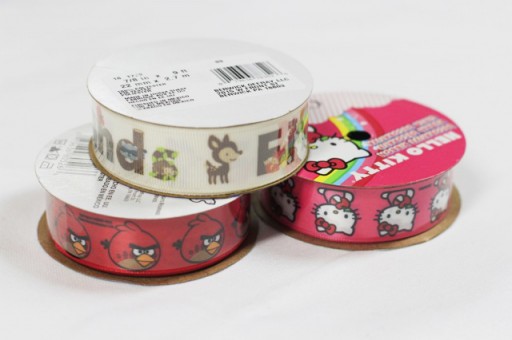 For guidance, a size 5/6 belt is about 30″ long so you'll need 30″ of webbing and about 40″ of ribbon: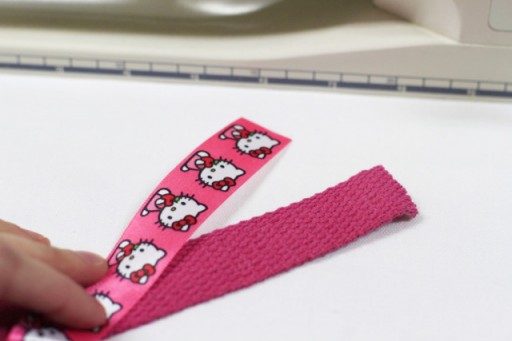 First sew the ribbon to the webbing.  You'll want to sew about 6 to 8″ of ribbon back around to the other side for when the belt is folded back over.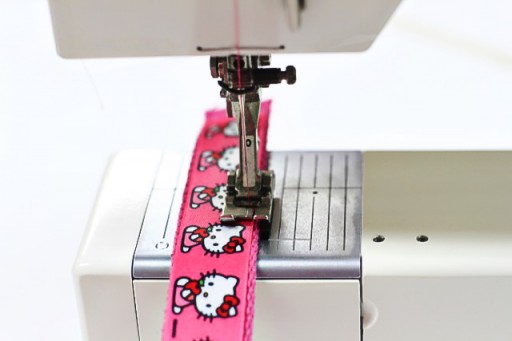 You can sew the ribbon all as one piece of just add a separate 8″ section to the back.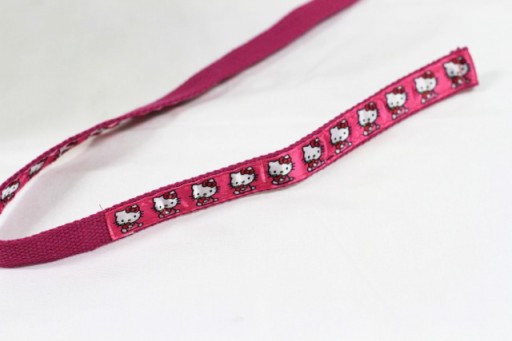 If you used a separate piece of ribbon on the back you'll need to fold over the end about a 1/4″ and sew it shut so that the belt doesn't unravel: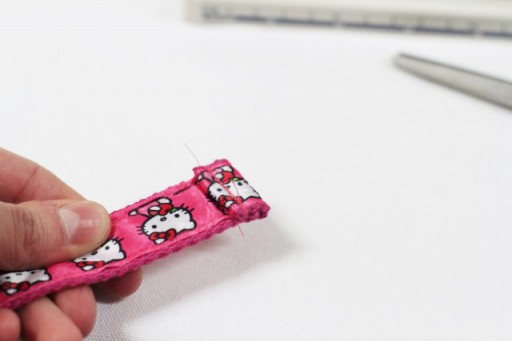 On the other end, add a D-ring and fold the edge under as shown: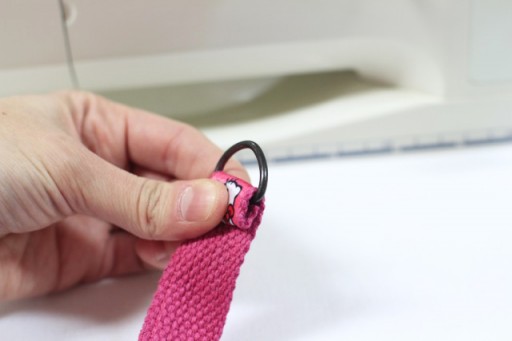 Carefully sew the end shut around the D-ring: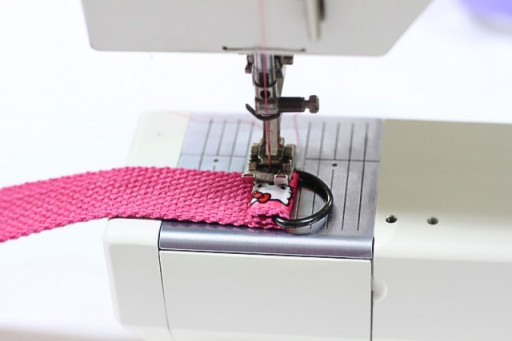 Thread the end of the belt through the D-ring and fit the belt to whoever is wearing it so you will know where to place the velcro: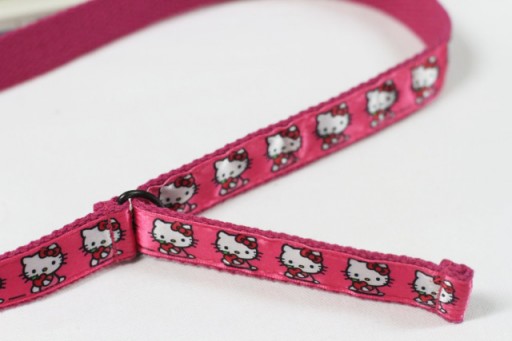 Cut 2 pieces of velcro and sew them onto the belt as shown: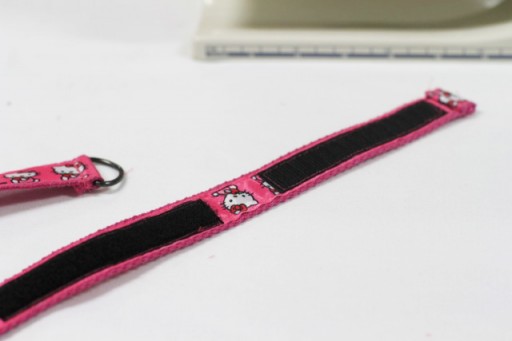 A finished belt to show the velcro placement: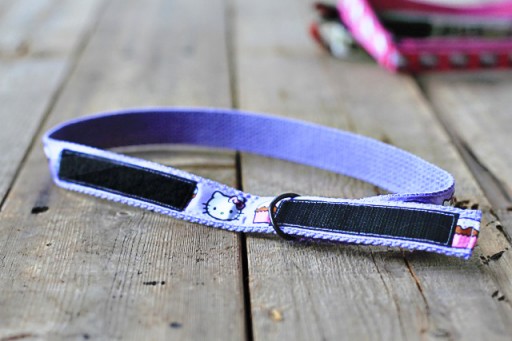 The cuter the ribbon you pick out the cuter the belt!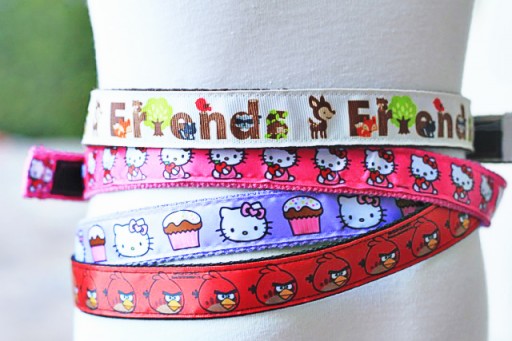 It's a great belt for toddlers because they can actually get it on and off by themselves with little effort: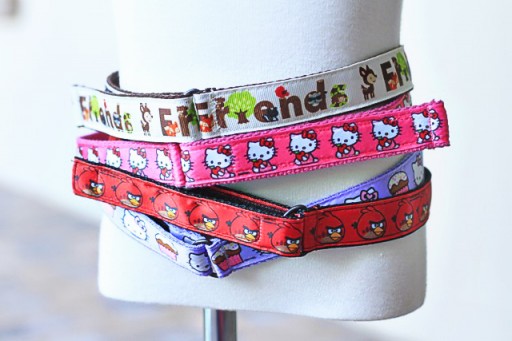 For boys or girls and any age….I'd wear one of these: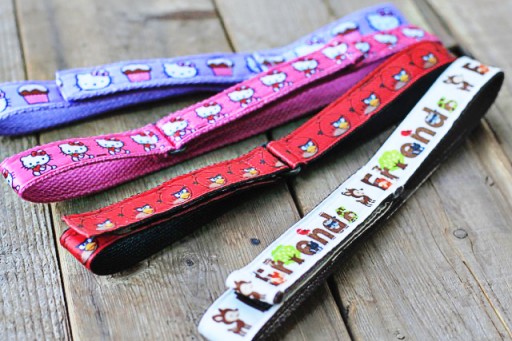 Happy belt sewing!