We are going on 3 weeks out of school like all of you……just trying to keep Boo busy and occupied. Rainbow neck pillow anyone?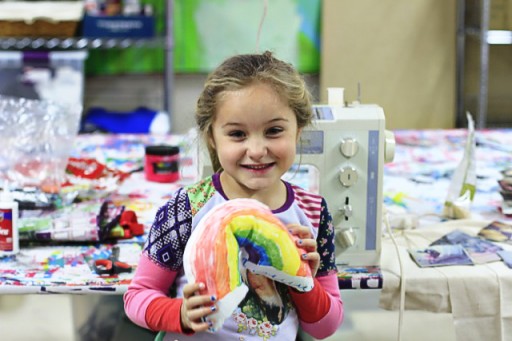 It was easy when my mom was here.  She and Boo played for hours and went to the park every day. Here they are playing cards on their "airplane" (it was like 7am and they were still in their PJs in the morning cold!):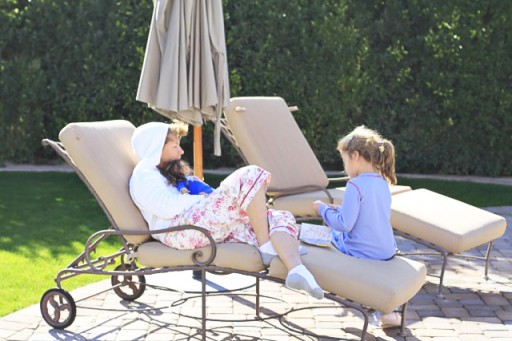 For New Years they both decorated the house with signs.  (Sugar is not a real dog FYI…..)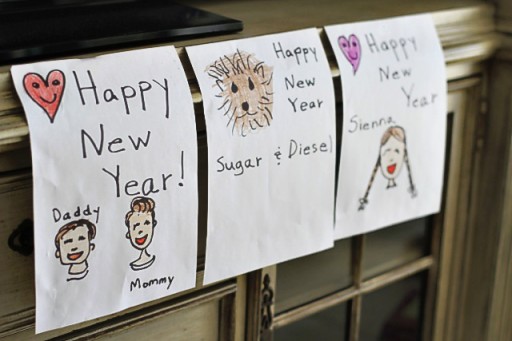 Boo drew Fred the Goldfish….who I thought would only last about a week….but I'm pretty sure he'll live about 40 years: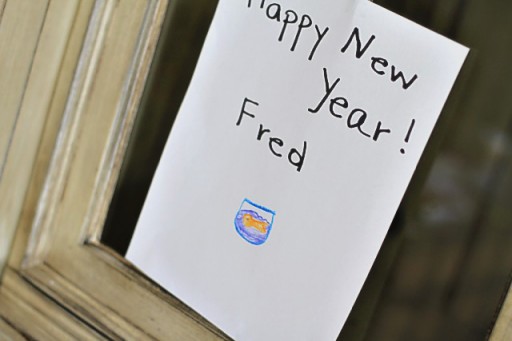 Boo has been helping me on a few projects as my photographer: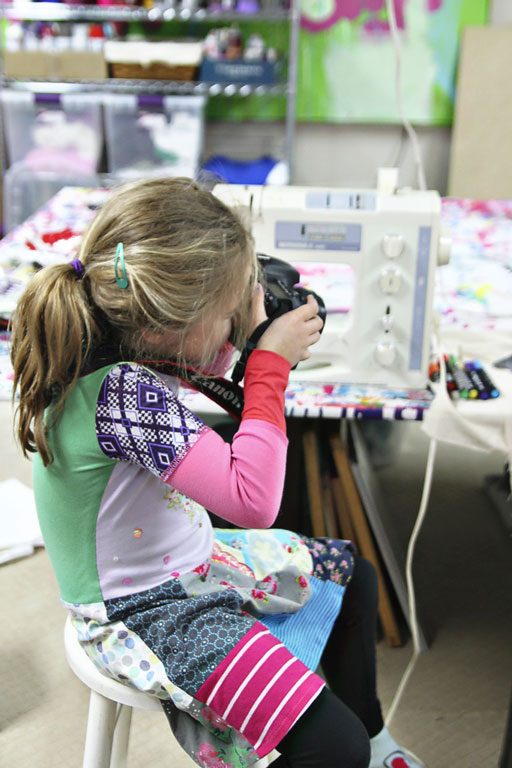 What does this button do?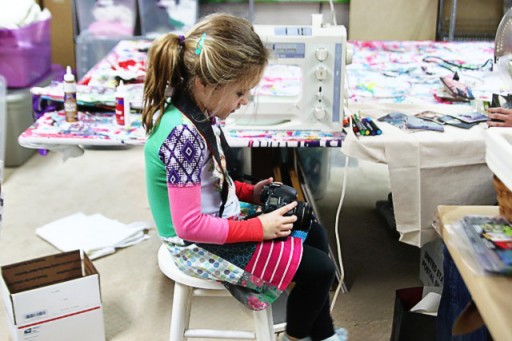 Who took this photo?!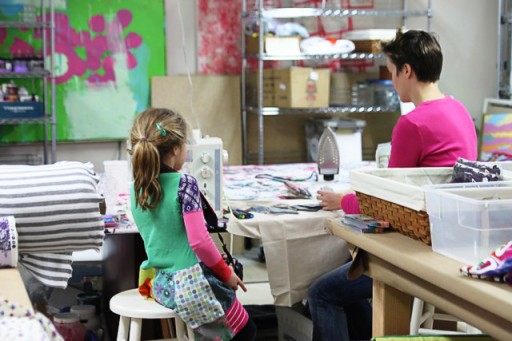 Boo's been drawing with fabric markers on white canvas: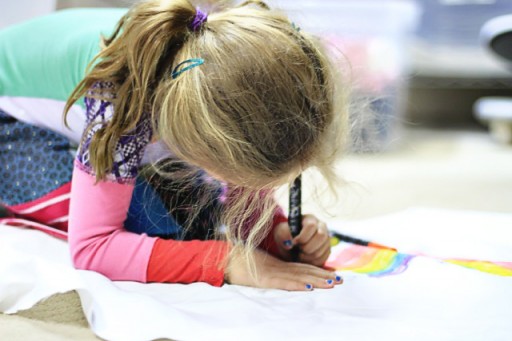 Like this rainbow for her friend Elle: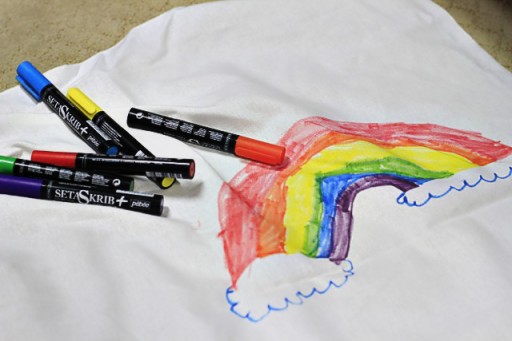 She draws and then I sew: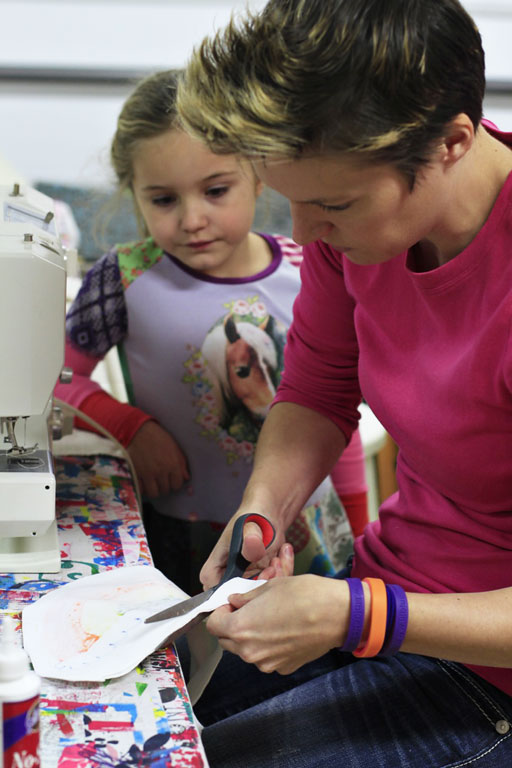 She stuffs: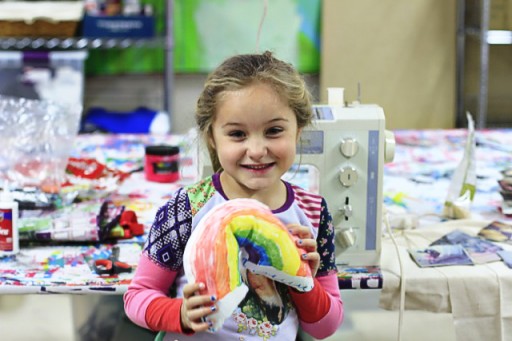 I let Boo draw with Chalk Ink on a "monkey":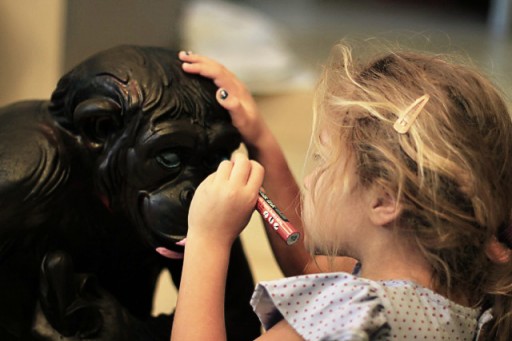 Sometimes you get desperate……