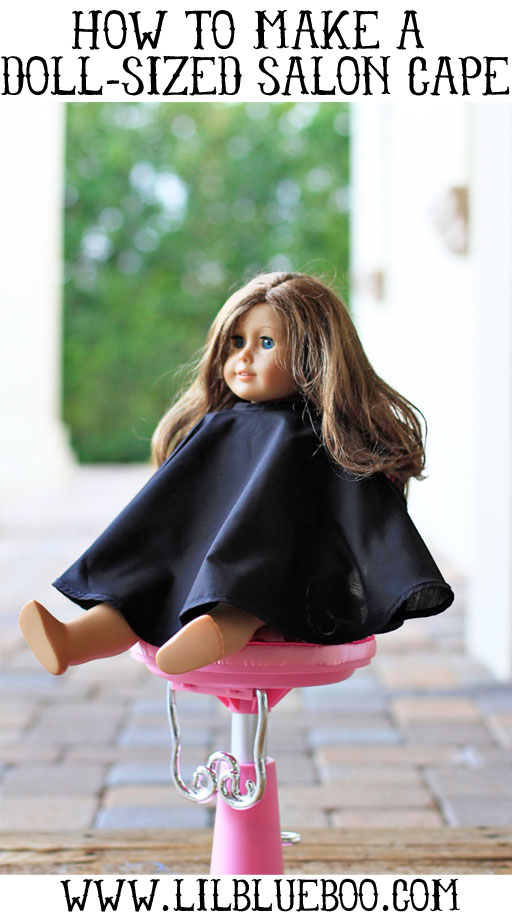 This morning was Boo's 6th birthday party!  Before I do the big reveal, I'll be posting about a few of the things I made for the party. Here's the first…..salon capes to fit American Girl or other similar sized 18″ dolls! We have two of the 18″ doll salon chairs….and borrowed one from a friend…..so I made three salon cutting capes to accompany them.
To make your own, you'll need the following for each cape:
At least 20″ x 20″ of black fabric
1 pack of 1/4″ double fold bias tape (you'll use an entire pack for one cape)*
*you can also use a fusible (iron-on) bias tape if you don't sew…..just iron the tape into place!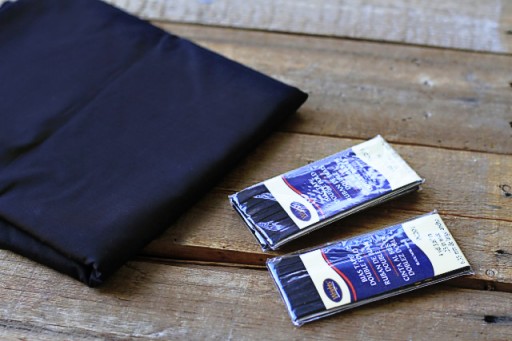 First, fold the fabric in half. Then fold the fabric in half the other way.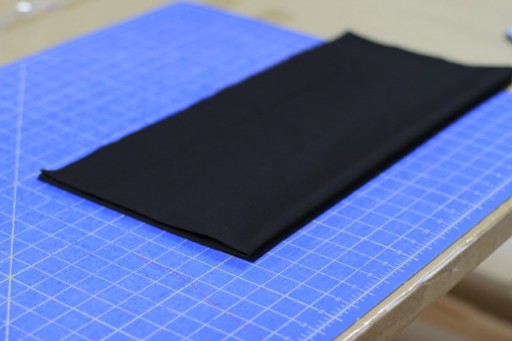 Place a ruler so that "0" is at the most folded corner of the fabric. Holding the ruler at "0". move the ruler slowly from one side of the fabric to the other and mark at the 10″  measurement every inch or so…..creating an arc: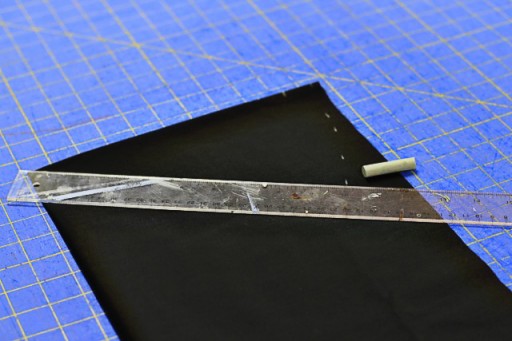 After you've drawn your 10″ arc, cut along the arc line so that your fabric looks like this: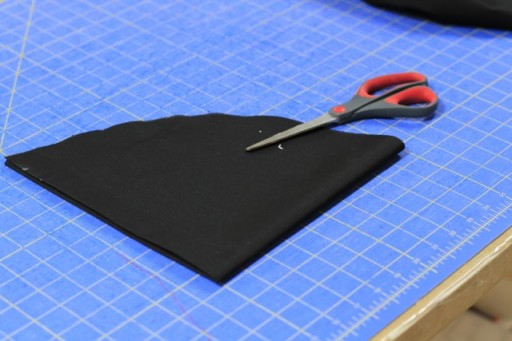 Cut off the corner using a 1″ arc: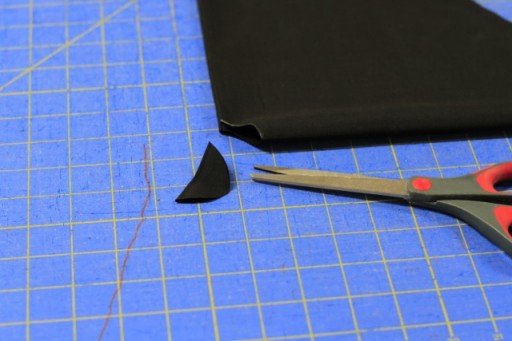 Unfold the fabric and you'll find a circle with a small 2″ circle in the center. Cut up one of the edges so the cape looks like the photo below: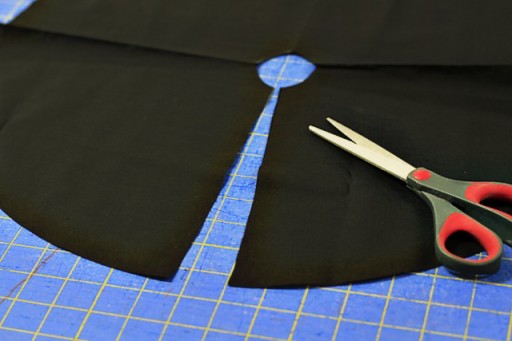 Curve the following two edges slightly to make the bias tape easier to attach: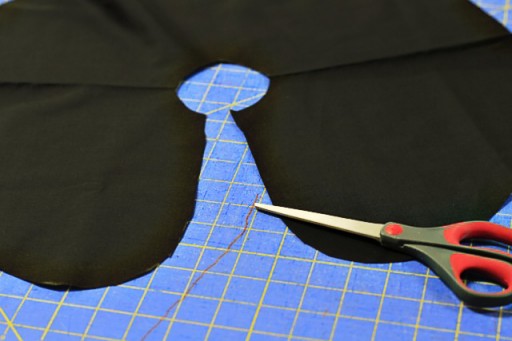 Take your bias tape and sew one continuous piece from the corner of the neck all the way around the circle….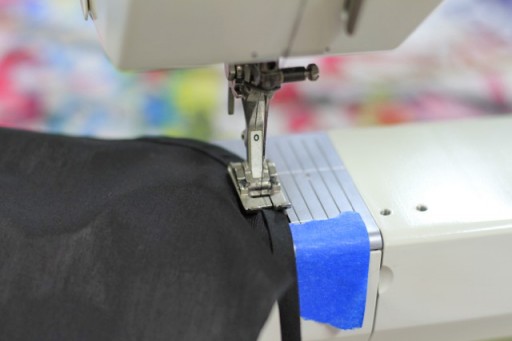 …until you reach the other neck corner. Cut off the excess bias tape.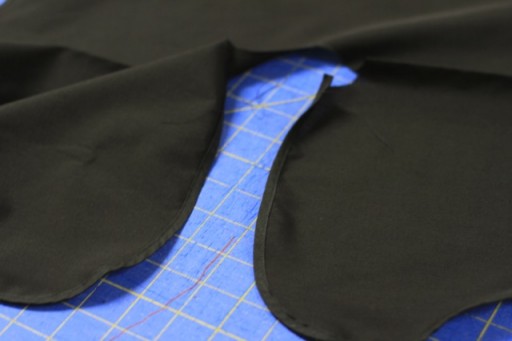 Cut a 40″ piece of bias tape and mark the center. Match the bias tape up to the center of the neck circle and pin in place. Sew from one end of the bias tape, around the neck, and to the other end of the bias tape. This covers the neck with bias tape and creates your ties closures for the back.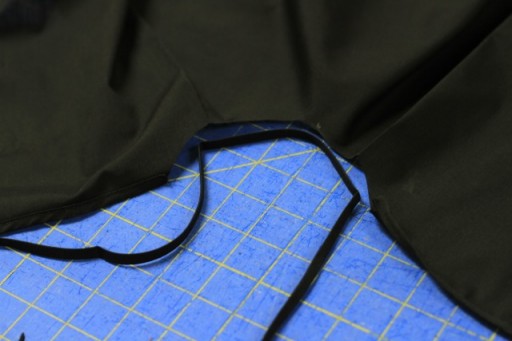 A finished 18″ doll sized cutting cape! Perfect for the little hair stylist-to-be: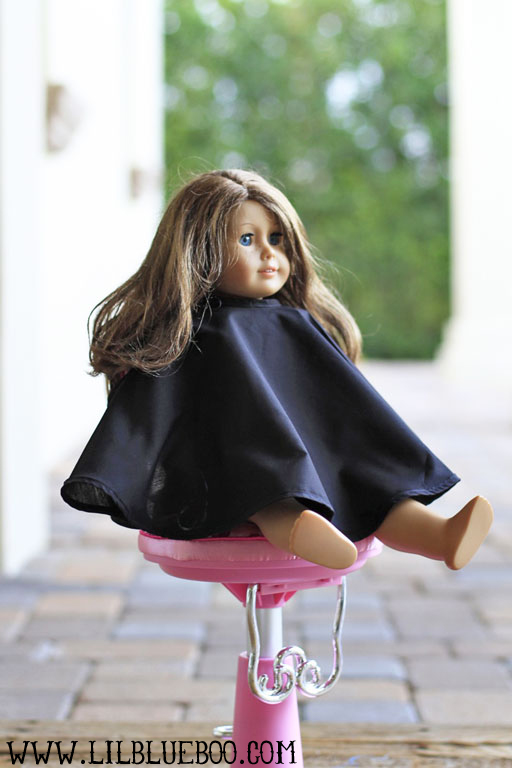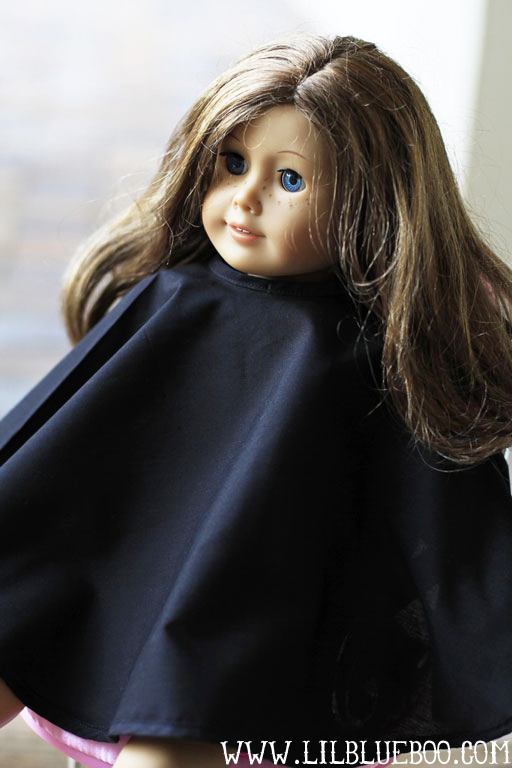 Use some iron-on ink-jet transfer paper to create an applique to personalize the cape!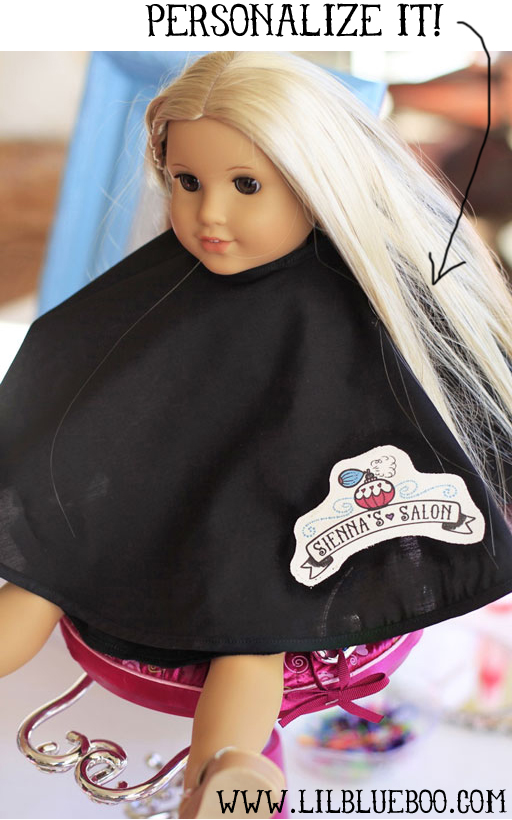 Source info:
Iron-on Ink Jet Transfer Paper
Stay tuned for more!