You can make an oversized chalkboard for your home, business or school using this easy tutorial. It's so lightweight almost anyone can lift it and move it around.  I wanted to make this large piece for a large blank wall in my studio…. it doubles as artwork and a photo prop.  I added two quotes to mine to fill up the space.   Total cost of materials was $35.
The piece is just an interior hollow core door…..usually retailing about $20 to $30 depending on the size.  The typical sizes in Lowe's or Home Depot range from 30″x80″ to 36″x80″. We primed ours because I'd been using it as the top of a work table for a while and it needed sanding: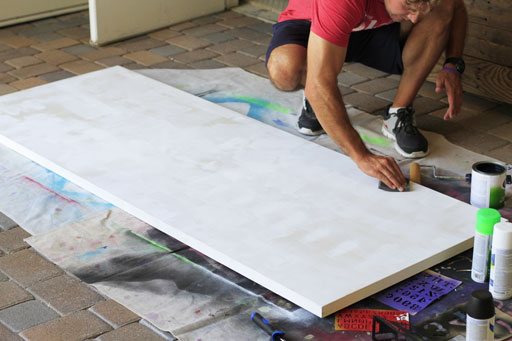 The Mr. LBB rolled the door with a few coats of chalkboard paint: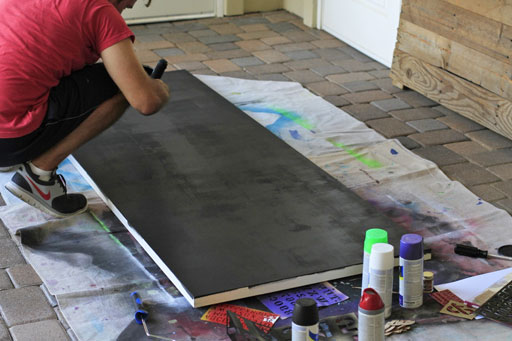 I wrote out the quotes using regular white chalk: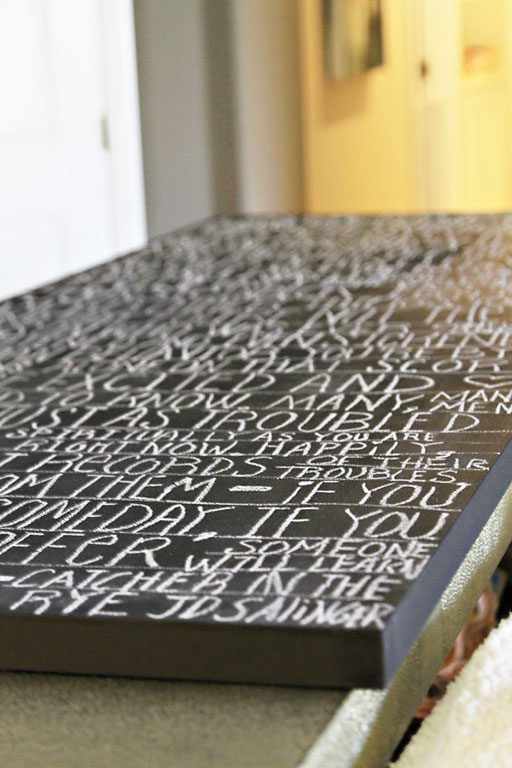 Using it for artwork and want to keep it from smudging? Spray with a coat of Workable Fixatif.  To remove the fixatif down the road you'll just need a light swipe of a damp magic eraser.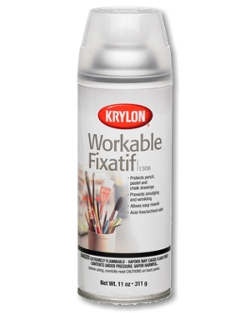 I actually worked on a few pieces of art this weekend…..this was one of three. Here's a peek at the other two…click the image to view: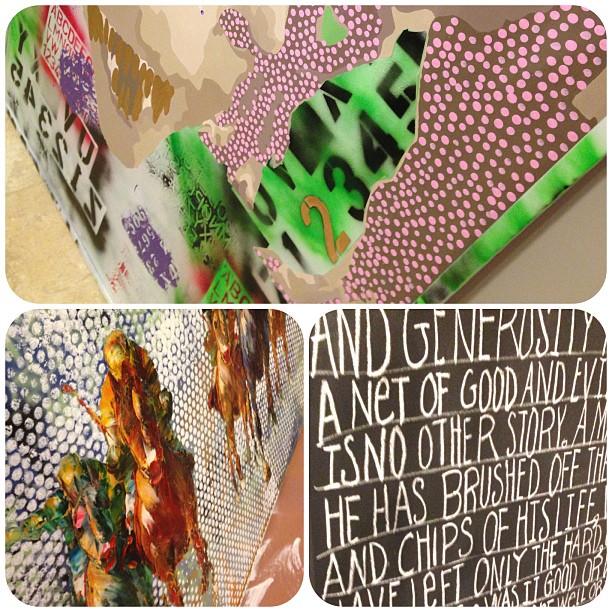 P.S. Make sure to sign up for my weekly newsletter.…it's where I give my weekly rundown. Your info is safe with me…..never shared with anyone else…..promise. I don't spam. Promise.