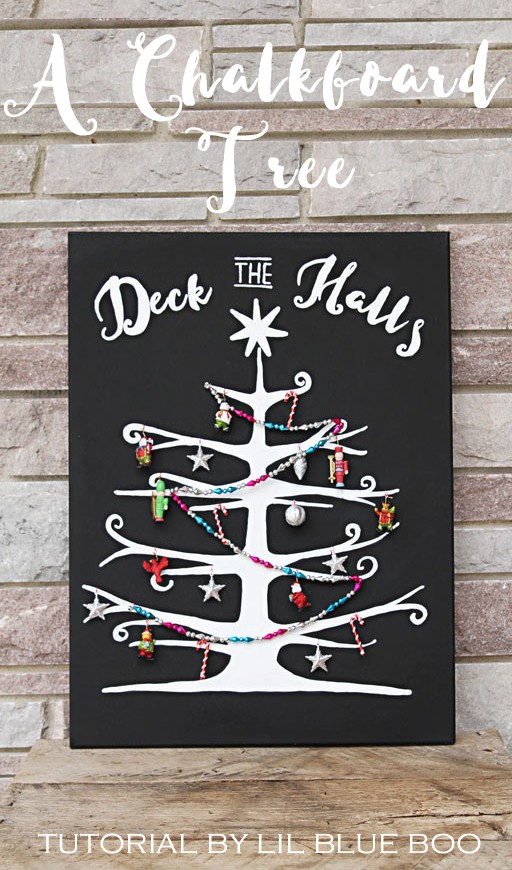 There's always a lot going on during the holidays and it can easily get out of hand. This month the Michaels Makers were asked to come up with creative and fun holiday hacks and tips to help relieve some of the potential stress and make holiday entertaining and prepping fun! We were given 5 common holiday hiccups to choose from and I went with ways to repurpose old holiday decor like these ornaments I no longer use: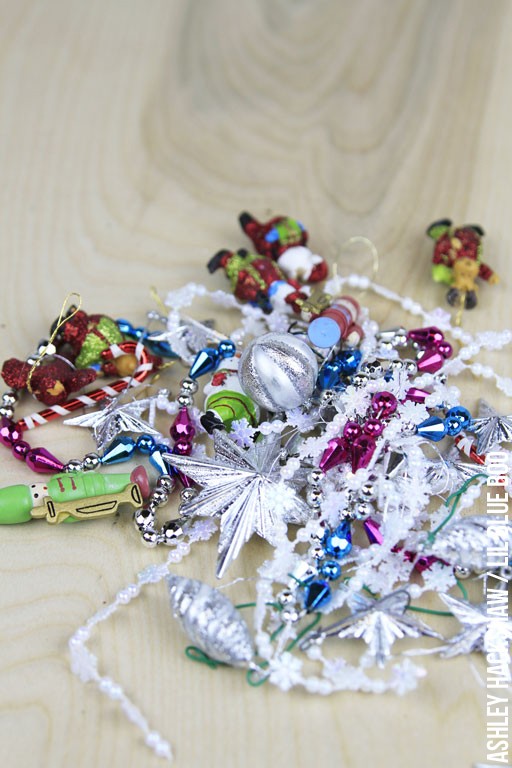 I used the tangle of old ornaments to make this chalkboard inspired wall decor: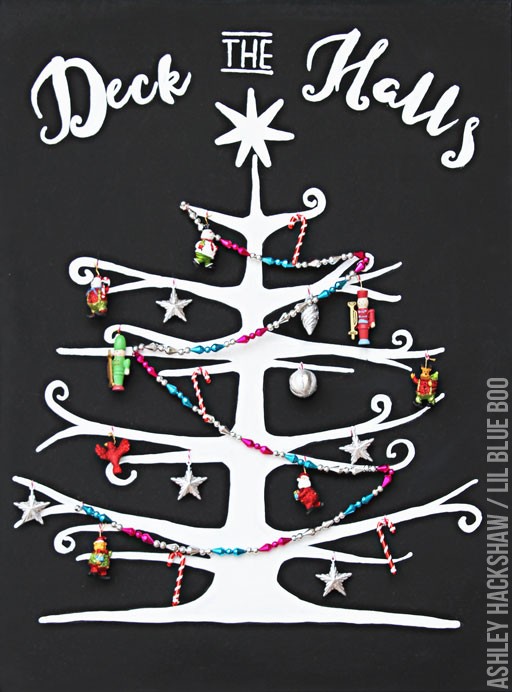 I used a pre-made chalkboard canvas from Michaels but if you can't find the size you want you can also just paint a canvas or piece of wood using black chalkboard paint. I sketched my design out on paper first and then placed a piece of chalk transfer paper underneath to trace: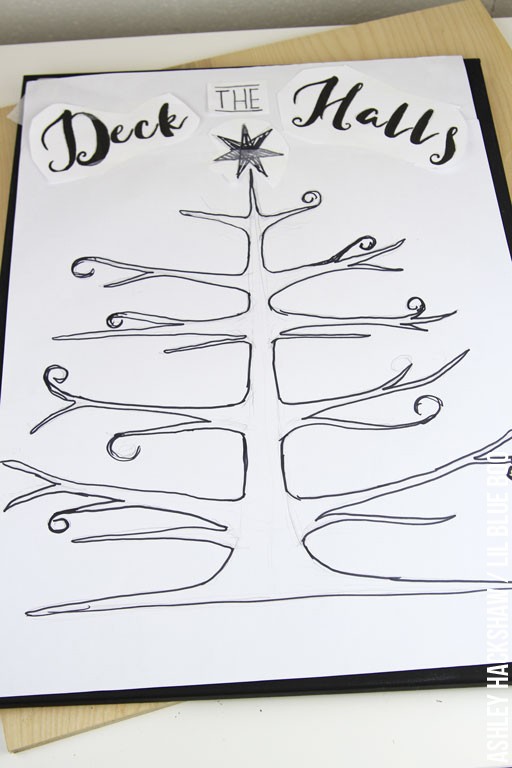 I scanned and uploaded the template I made. Feel free to use it to make your own!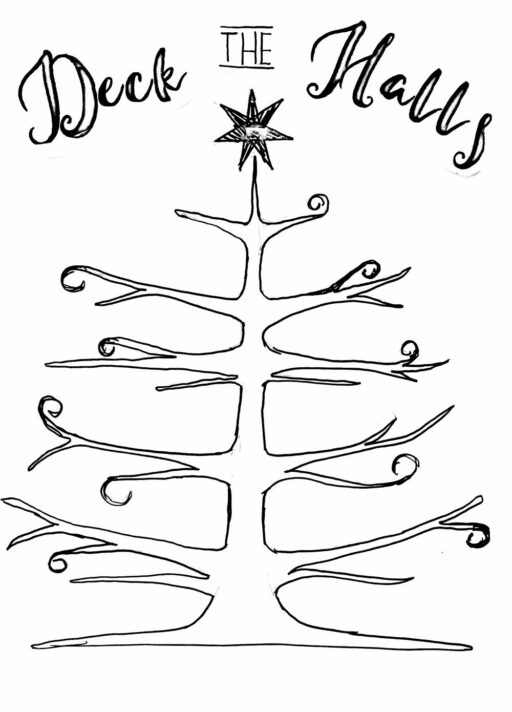 The transferred design: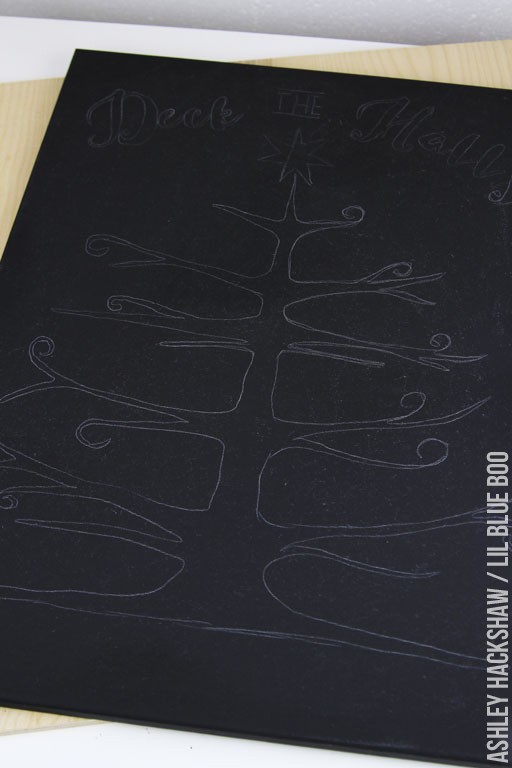 I used plain white acrylic paint to make a permanent design: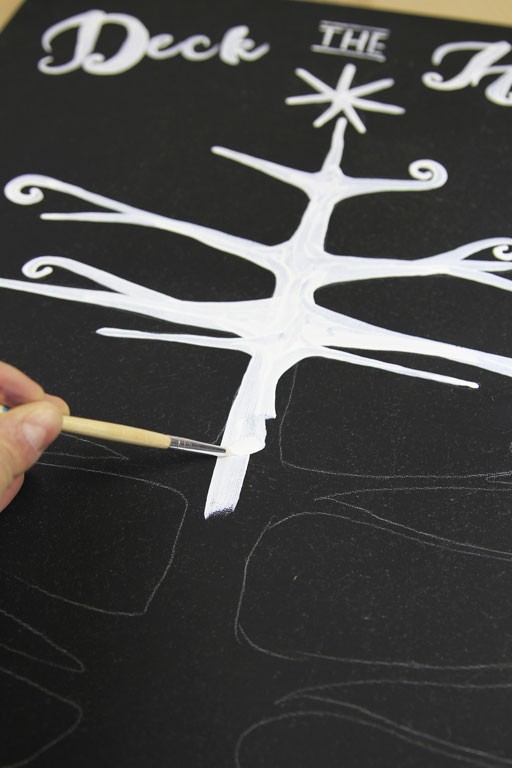 The finished chalkboard-inspired tree:
Next I used a needle and some red twine to sew each ornament to the canvas. (Note: Lint can be an issue on this canvas, especially if you are wearing a linty sweater like I was while working, but just use some sticky tape to clean it off when you are done!)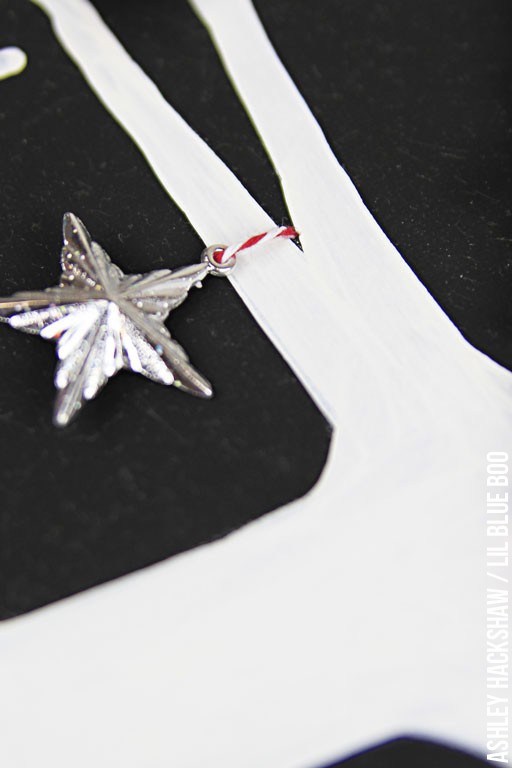 This is what it looks like from the back of the canvas: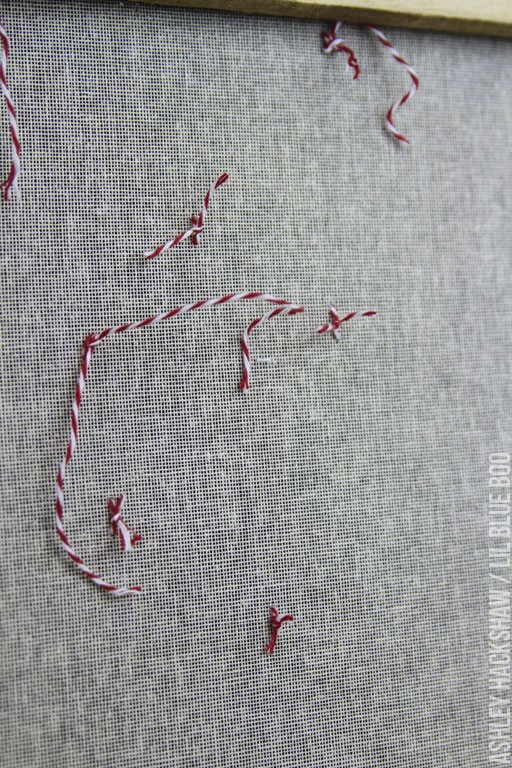 All the ornaments sewn on: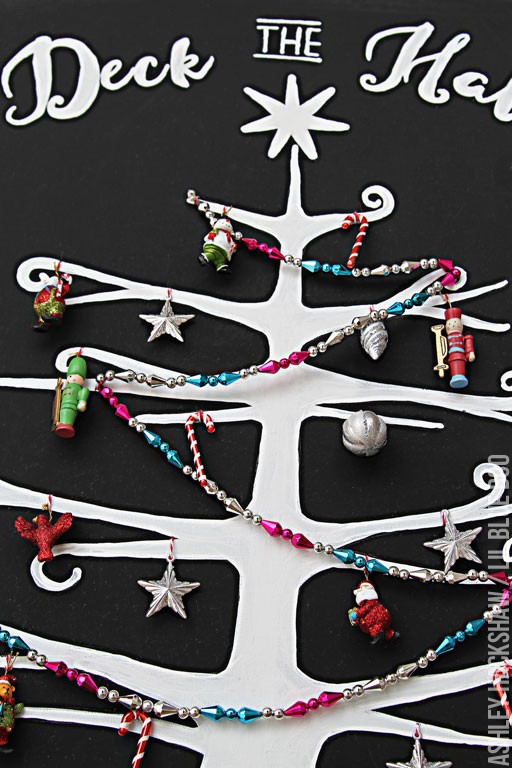 A pretty addition to our stone fireplace: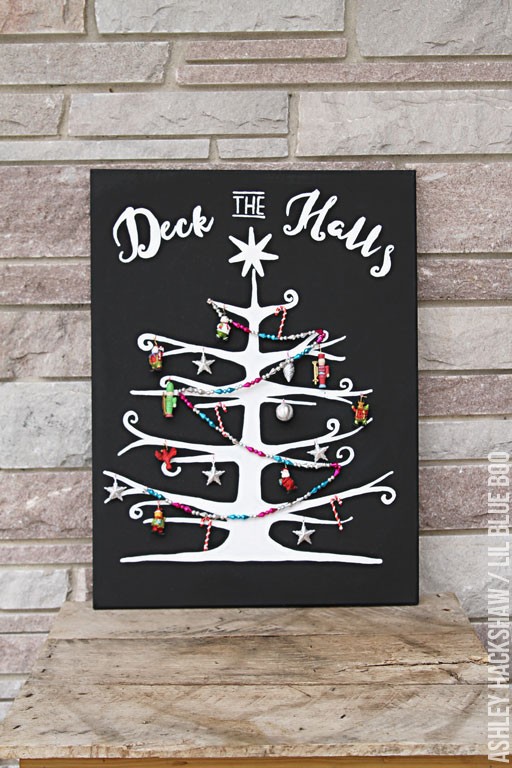 Or make for a gift!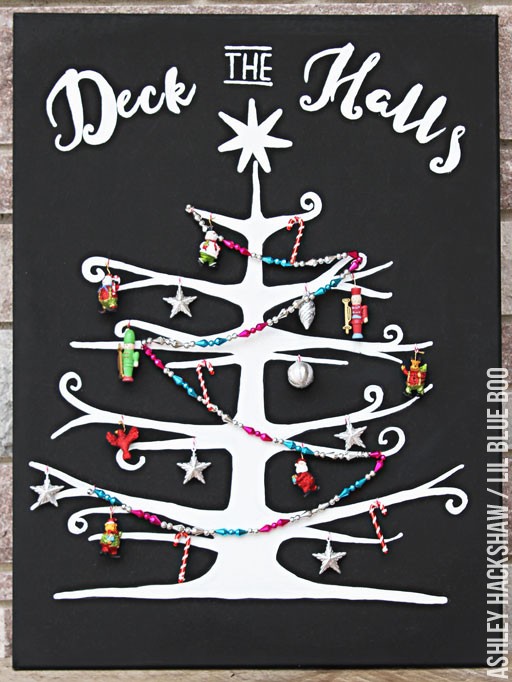 I came up with a few other ways to update old decor as well and I'll be sharing those tomorrow but here's a sneak peek: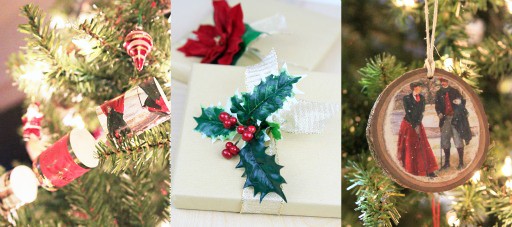 Michaels has tons of holiday project ideas and instructions on their Michaels.com, including gift wrapping, home décor, last minute gift ideas, hostess gifts and more.
Make sure to check out the other four holiday hack topics and the unique ideas all of the makers came up with on Michaels' blog, The Glue String and straight to them here: