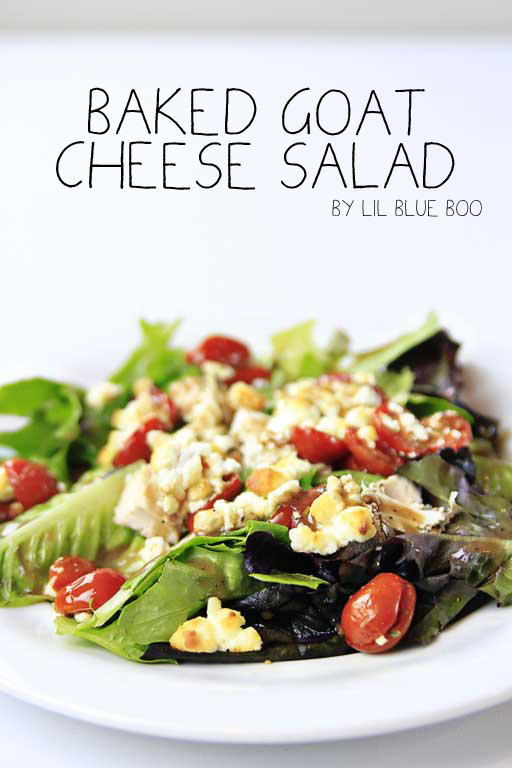 This is another favorite around the LBB household: Baked Goat Cheese Salad
If you don't like goat cheese….good….more for the rest of us!
It's a quick and easy meal to quickly throw together. Sometimes it morphs into different variations but the basic ingredients remain the same.
Basic ingredients:
Crumbled Goat Cheese
Grape Tomatoes
Extra Virgin Olive Oil
Italian Seasoning
Mixed Greens for Salad
I make my own balsamic vinaigrette from scratch (recipe found here).
Optional: Grilled Chicken, Pine Nuts
PREHEAT OVER TO 350 DEGREES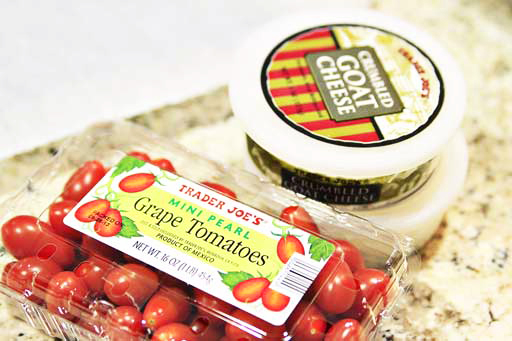 First I take a handful of tomatoes and slice them to butterfly and lay them out onto parchment paper on a baking pan.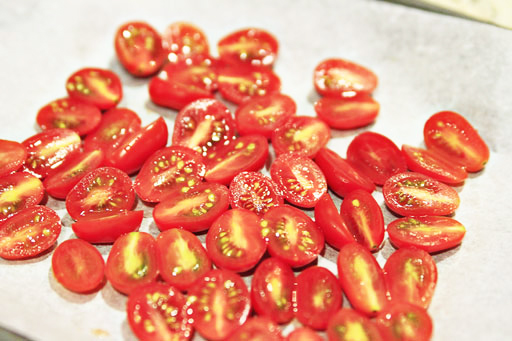 I drizzle olive oil over the tomatoes, add some Italian Seasoning, and then add the crumbled goat cheese. If I have the pine nuts I'll add those too.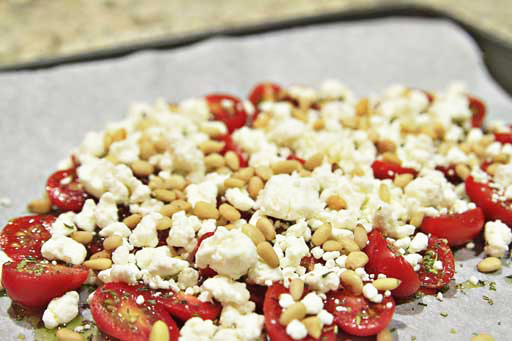 Place into the oven for about 10 to 15 minutes until the cheese starts to brown slightly. Then remove from oven.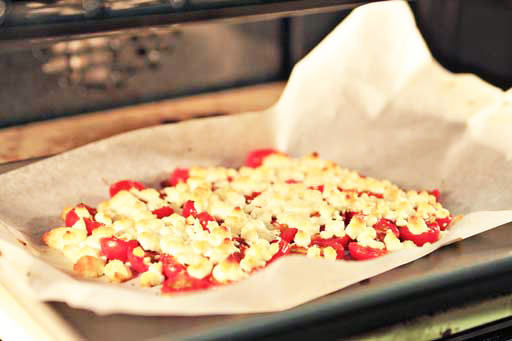 Create a large bed of lettuce: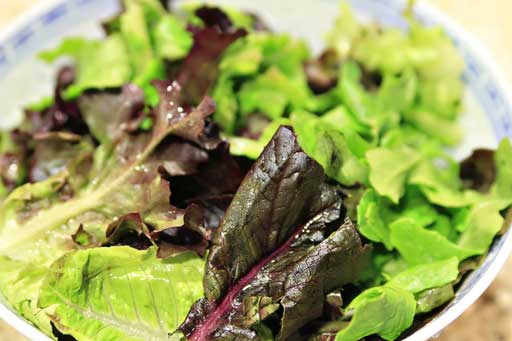 Use a spatula to lift of sections of the baked goat cheese/tomato mixture and add over the greens. Drizzle with balsamic vinaigrette or any other vinaigrette you prefer: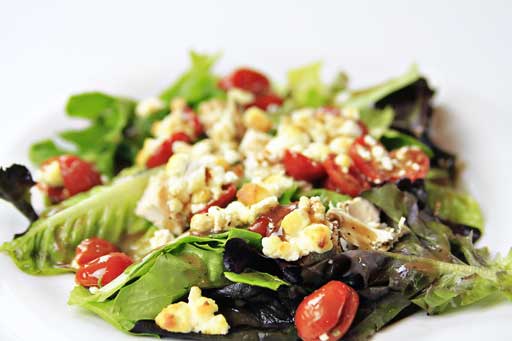 Try adding in grilled chicken too!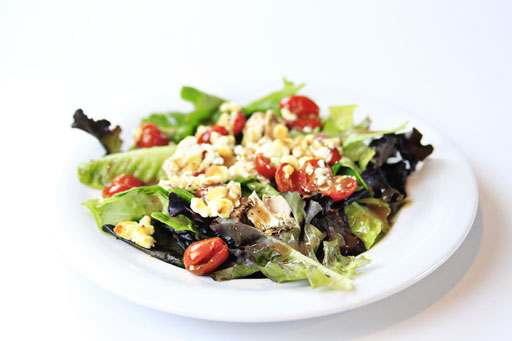 Here's a variation from my Instagram account…with grilled chicken, artichoke hearts and a side of capers. Everything but the kitchen sink: