The leaves have changed in just few short days. One week ago the leaves were just starting to change at the Hemlock Inn.  I picked up some leaves off the gravel drive and brought them in to paint.  I haven't used my watercolors since early spring: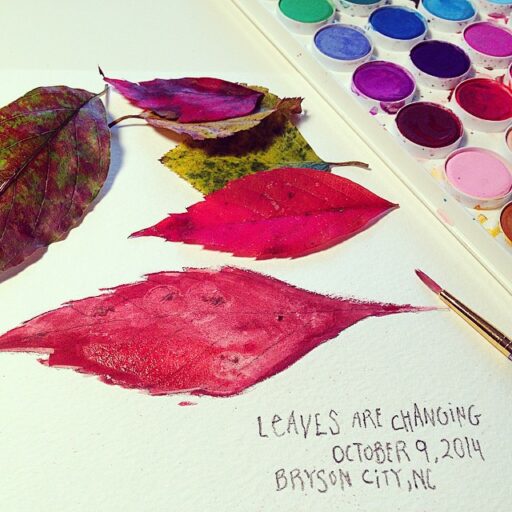 We took the Blue Ridge Parkway home today from Asheville. Up at the higher elevations of 4,000 and 6,000 feet the leaves have made more progress. It started out a little dark at the French Broad River: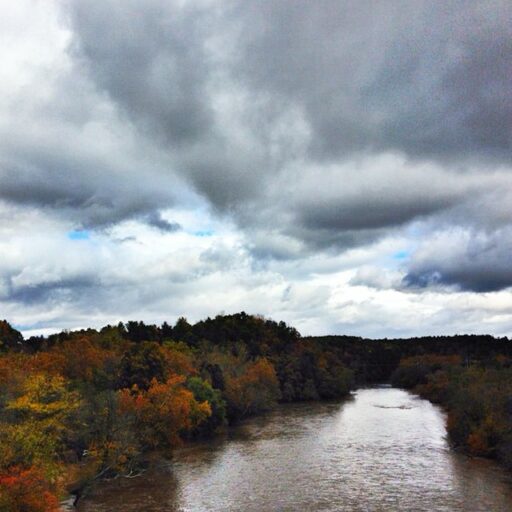 But then the leaves just became richer and brighter as we drove: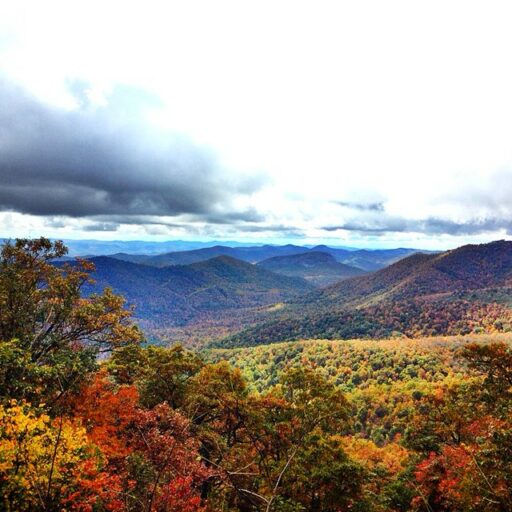 Gorgeous color that only nature could produce: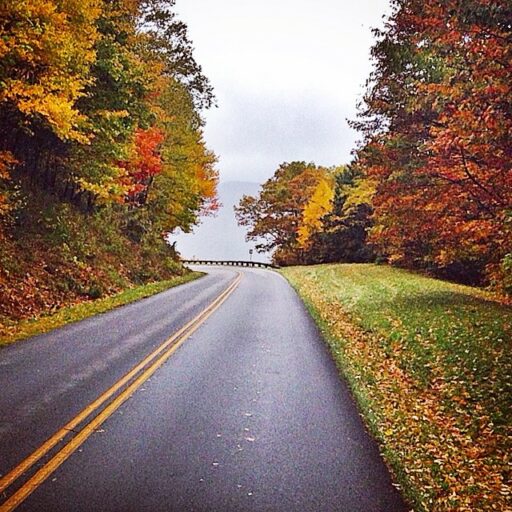 And now back at our cozy little cottage at the Hemlock Inn. We had so much fun in Charlotte with my sister's family but it's always nice to come home.  Not much traveling planned between now and Thanksgiving.  There's a lot going on in Bryson City and the surrounding area over the next few months.  It's Boo's first real FALL and we are going to soak up every bit of it.
You can read more about the area and all the events on the calendar here.