Here is Boo learning to kayak out on Fontana tonight: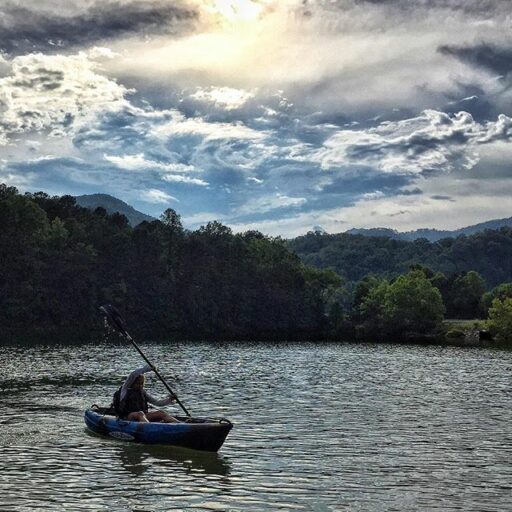 This was an exciting weekend because Bryson City Outdoors starting adding kayaks to the current fleet of stand-up paddle boards. The local Crossfit group (Crossfit 2232) was the first to take them all out to get some lake training in yesterday: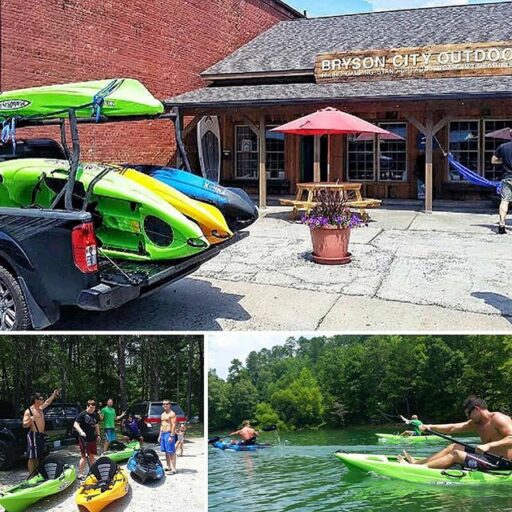 I followed Brett and Boo across the lake tonight as they shared a tandem kayak. Never in a million years would I have imagined living here and being a part of an outdoor business: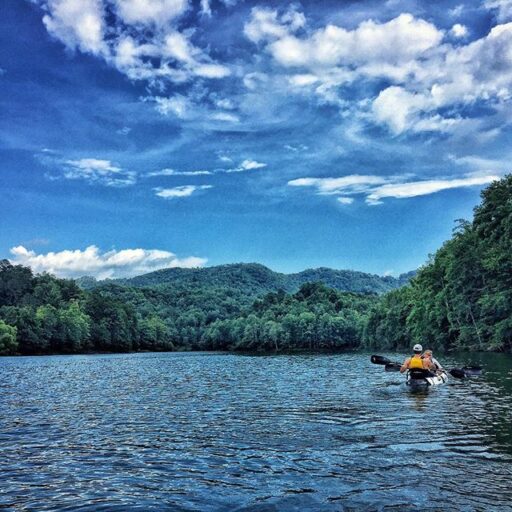 I was trying to take some video. Instead I got this awesome accidental selfie of my shoe (Salomon Techamphibian shoes rock):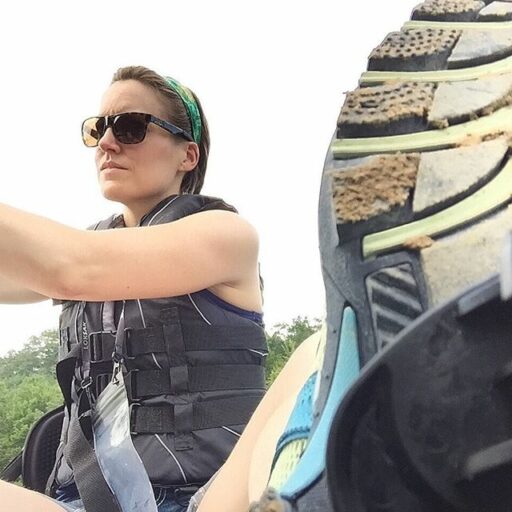 We stopped and watched these guys jump off the rope swing across the lake. You have to cross the lake to get there. This guy must have been about 30 feet in the air: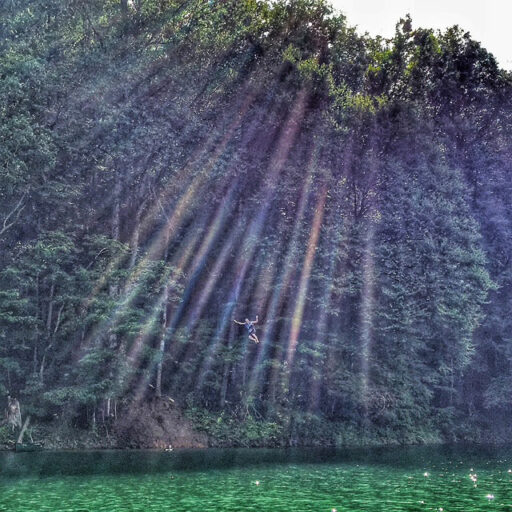 I think this place must be one of the most beautiful places on earth: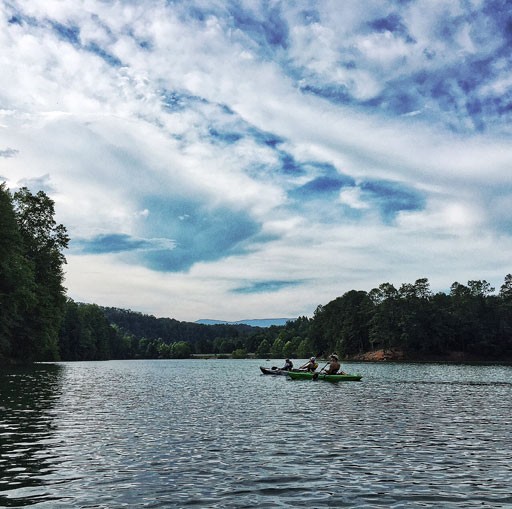 Romantic Asheville just did a great story on Bryson City here voting it the "Coolest Mountain Town." They included a photo of Bryson City Outdoors partner Ben King and his dog Lager on the river. Yes, you can paddle board and/or kayak on the Tuckaseegee River right downtown in Bryson City too: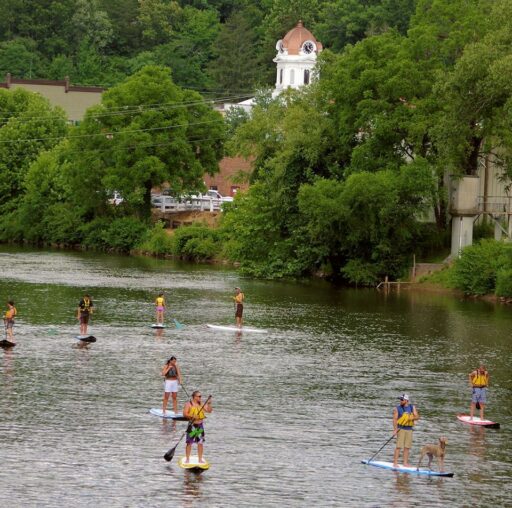 (photo courtesy of Romantic Asheville Travel Guide)
Information on stand-up paddle board and kayak rentals can be found at Bryson City Outdoors. You can even reserve the boards and kayaks ahead of time here. 
And just a few awesome things about renting from BCO:

1. There's water-side valet. "BCO knows that not every one can haul a 12ft SUP around. That's why we actually deliver the boards & kayaks to the fingerlake and even carry them down to the water for you at no additional charge."

2. Life jackets are provided. Just bring yourself to Bryson City.

3. You are supporting local small business! Thank you!
P.S. I get a LOT of emails asking for recommendations on things to do in Bryson City and the Great Smoky Mountains so I've started my own little "things to do" page. It's brand new and I'm just updating it as I get time but check it out if you get a chance. Thanks!