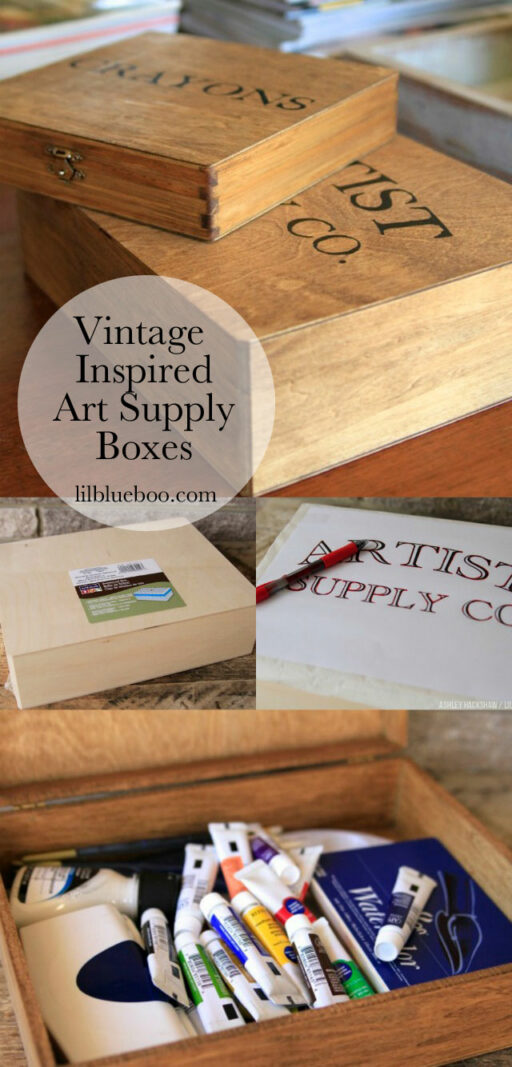 This month's Michaels Makers theme is New Year's Craft Resolutions. The challenge was to start the year off with craft resolutions and since we just moved into our new home I get to start completely from scratch again with my creative space. Michaels wanted me to share my creative space and since I haven't even had a chance to unpack I thought I'd share the huge space I left behind in California…remember this?
Click here to see a detailed post on my old creative space.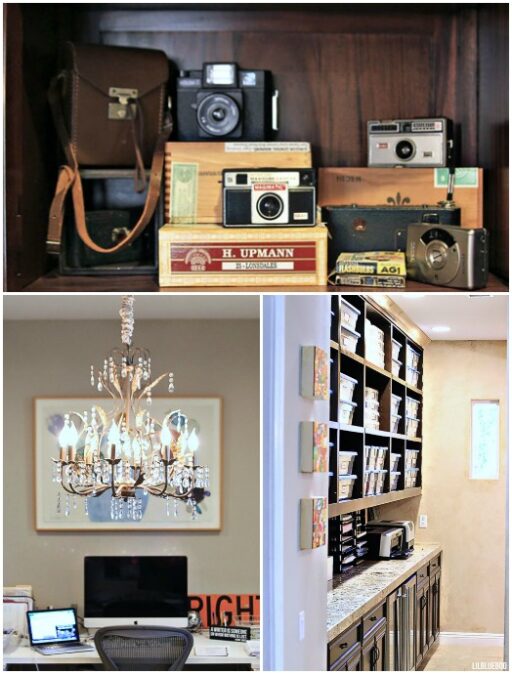 Now I'm starting over with a much smaller space but I'm more inspired than ever. This month I thought I'd start with a few handmade boxes with a vintage inspired theme to hold various art supplies.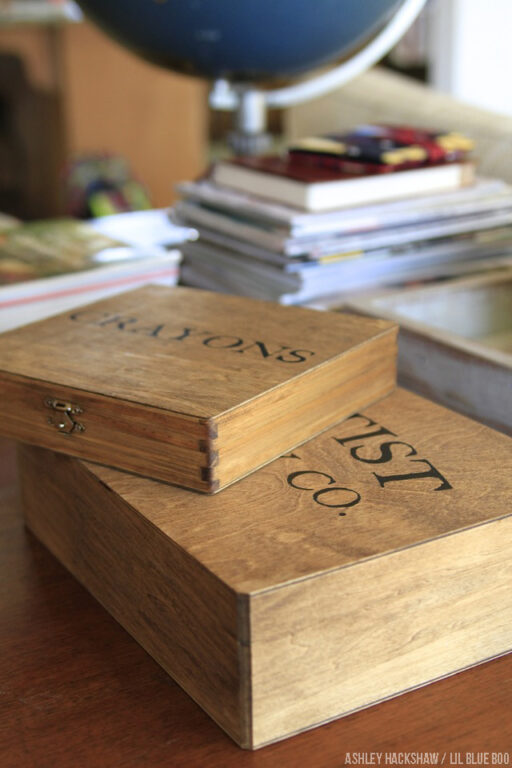 Michaels sells various sizes of pre-made unfinished wood boxes like this one: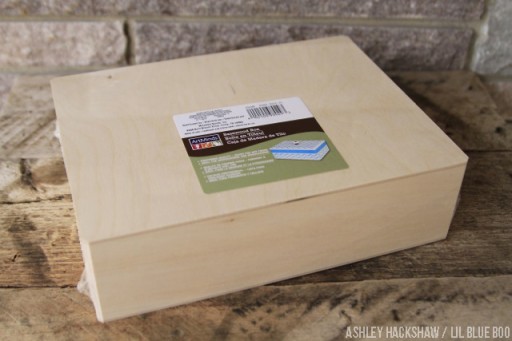 I created an image using plain text and printed it out onto regular paper.  Here are the images I used as jpegs if you would like to save them and use them:
Once they were printed I taped each in place over a piece of transfer paper. I used the kind of transfer paper with white chalk on the other side because it leaves just a faint line when you apply pressure to it. I traced each letter carefully with enough pressure to transfer the image to the wood: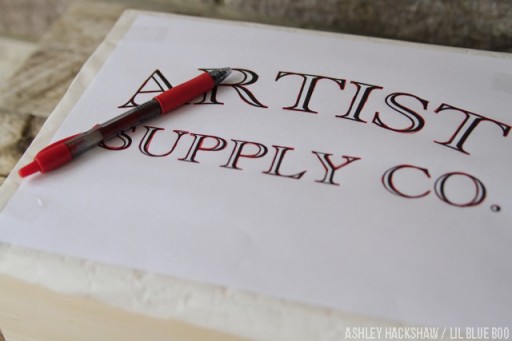 Then using black acrylic paint and the tiniest paint brush I filled in all the letters.  I have a VERY shaky hand so if I can do it, you can do it.  Since I am going for a distressed look it doesn't matter if the letters are perfect anyways: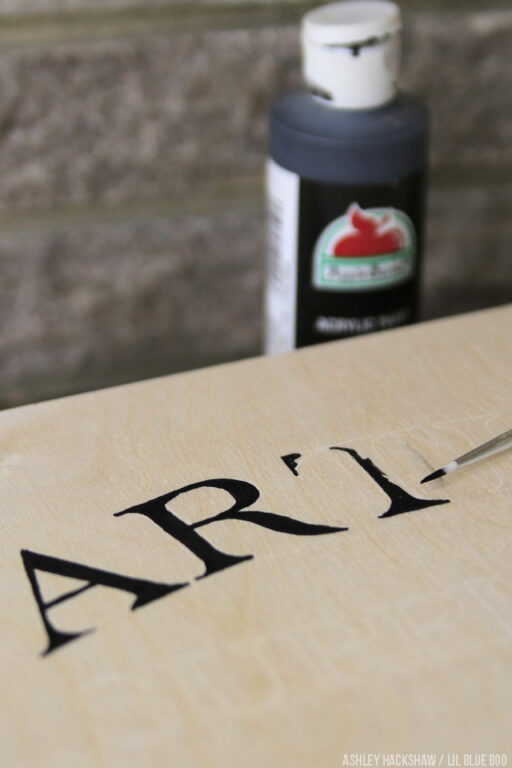 Once the black paint dried I used a brush and rag to apply a coat of wood stain: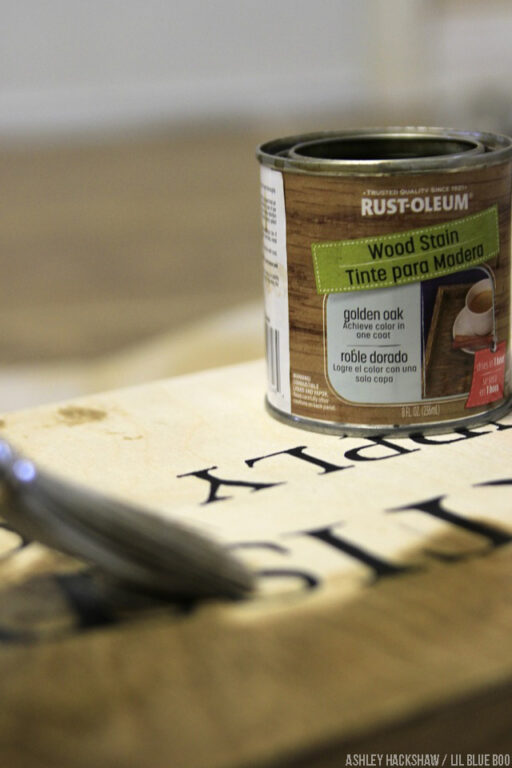 It will take a few hours for the stain to dry but here are the finished boxes: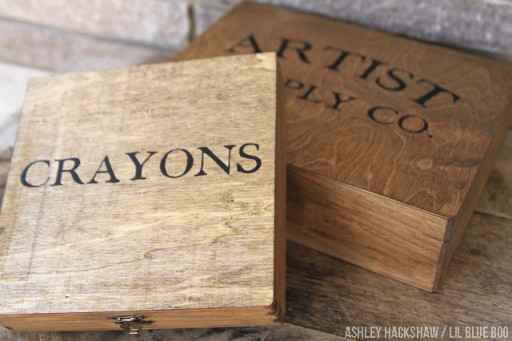 Love the look of these and they will look great stored anywhere: a shelf, a desk, a table.  A great idea for a gift too: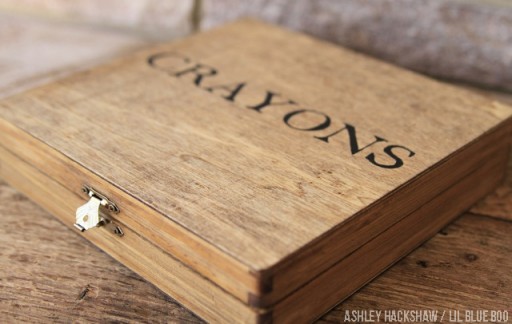 Filled with crayons: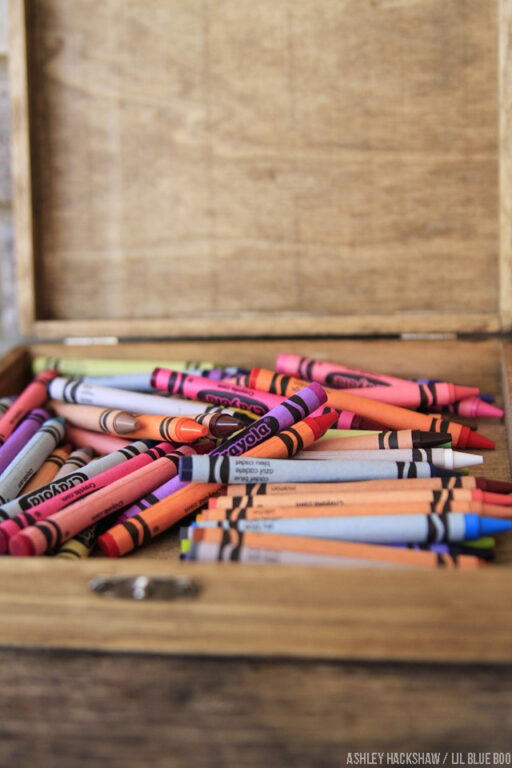 Here is the "Artist Supply Co" box: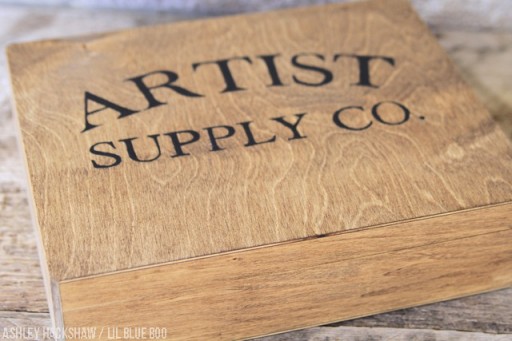 Filled with all of my watercolor painting supplies:
Not just organization…home decor accent too:
More organization posts I've done here: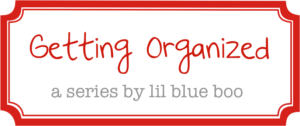 More projects from the Michaels' Makers:
More from Michaels:
Haven't decided what project you're going to kick off 2015 with? Stop by Michaels' blog  The Glue String  for inspiration from all 30 of the Michaels Makers.
If one of your New Year's resolutions is to clean out your closet, your office or even your bedroom, but you're sick of the typical containers and boxes – here are some cool and creative DIY storage ideas that might help!
For those of us that just need a place to store our craft materials and organize our scrapbook paper, paint, markers and yarn, you must check out these nifty craft storage systems.