My friends Maya and Amy are visiting this week, exploring the Smoky Mountains for their summer vacation. I love having fellow creatives in the house, especially ones who show up with art supplies and hula hoops!
One of the classes they teach as the creative company Food for the Soul Train is marbling.  Boo had a chance to try it out yesterday: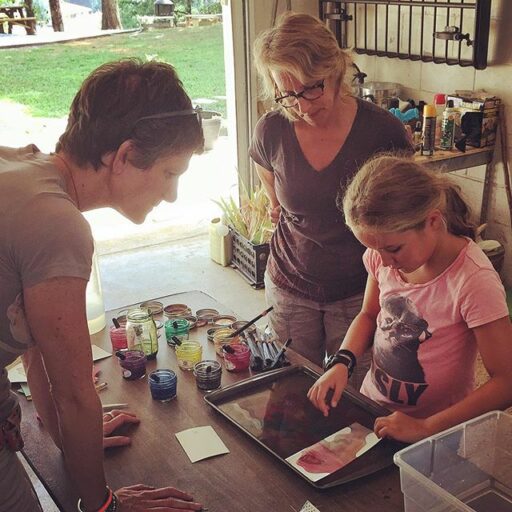 The results are just gorgeous: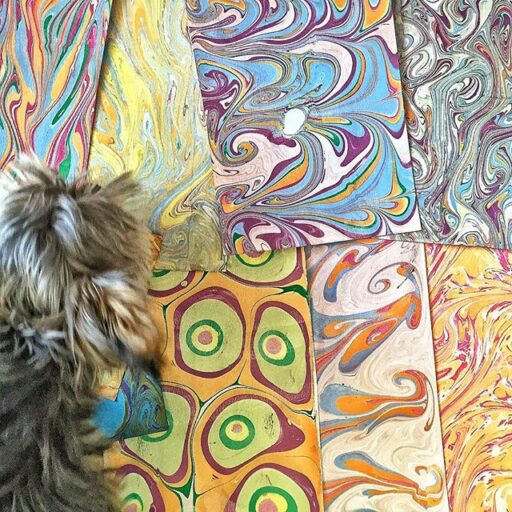 There have also been trips to the GSM National Park, Fontana Lake and rowdy board game playing: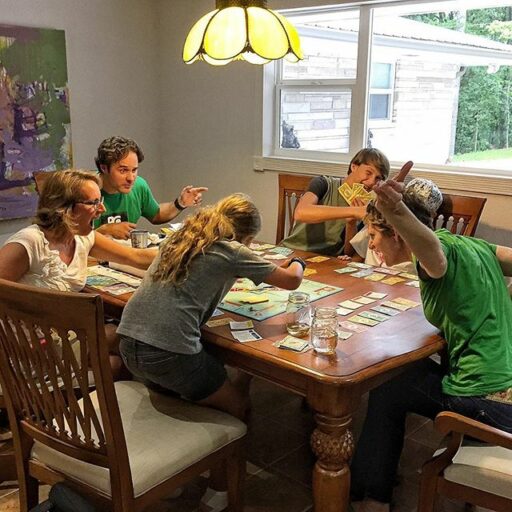 And a little collaborative painting: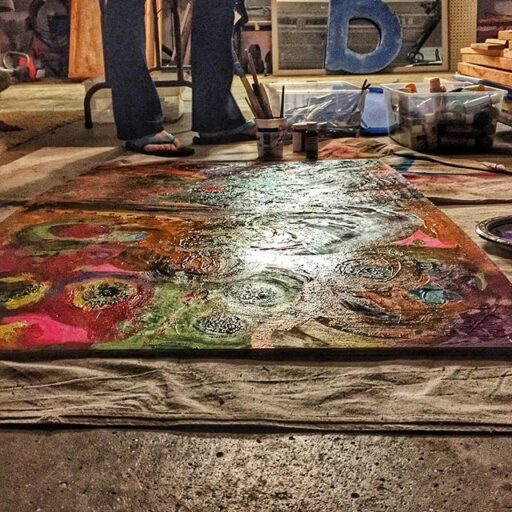 Lots of layers being added: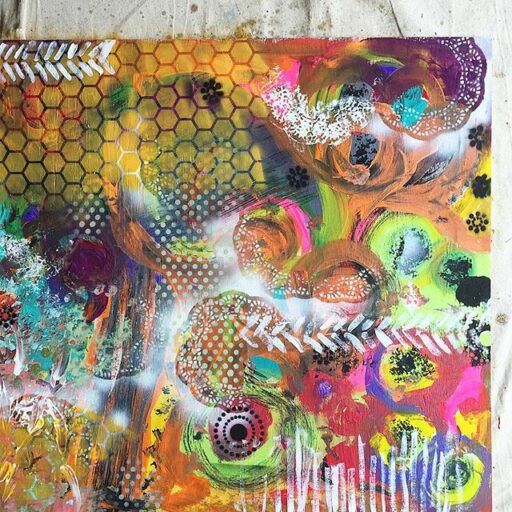 I'll share the finished product in a few days!