We've been so overwhelmed by the response to United Paws of America! We've received 135 donations from 39 states! And in two weeks we've been able to fill in two of them: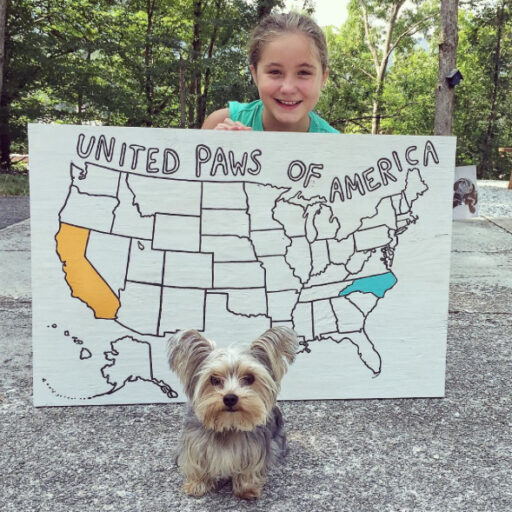 You can read the original post here but here's a quick overview: Our goal is to get ten donations from each state to help out our lone small rural animal shelter that receives no assistance from our county.
A few states we'd love to get our first donations from are: Delaware, Iowa, Maine, Montana, Nebraska, New Mexico, North Dakota, South Dakota, Tennessee, Vermont and Wyoming. Thank you for your support!
*****
Please consider sharing this post and/or donating to PAWS Animal Shelter. Any amount will help!
How to Donate by Paypal:
Click here —> PAWS Animal Shelter
or send funds direct to pawsbc @ yahoo.com
**Please add "Sienna Hackshaw Project" in the notes with your STATE so that we update our map and show you our progress as we go!
How to Donate by Check:
PAWS Animal Shelter
Attn: Sienna Hackshaw Project
P.O. Box 1814
Bryson City, NC 28713