I love how this block print turned out. It's Foshizzle as a baby chick, back when she had the heart of black feathers on her head. The quote "Where There is Love There is Life" is by Ghandi.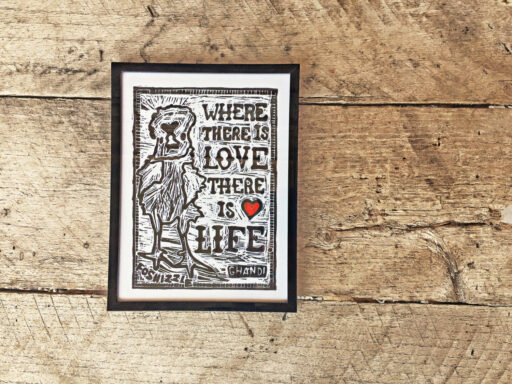 Remember when she looked like this?! She has changed a lot but her personality remains exactly the same!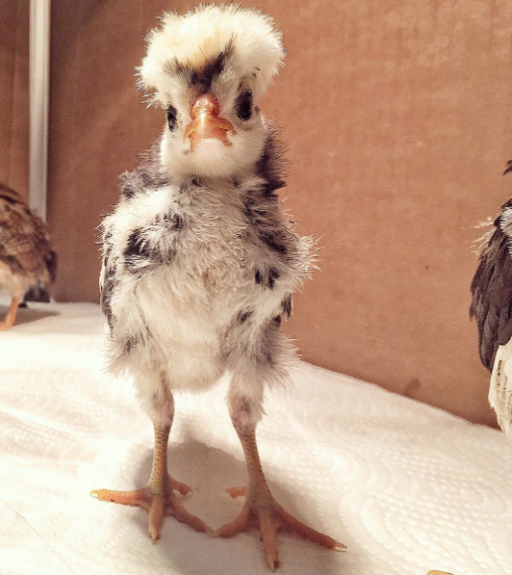 Here's the block during the carving process: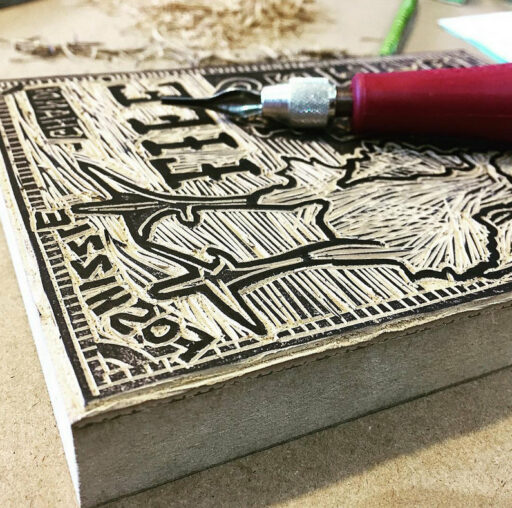 A close up of one of the prints: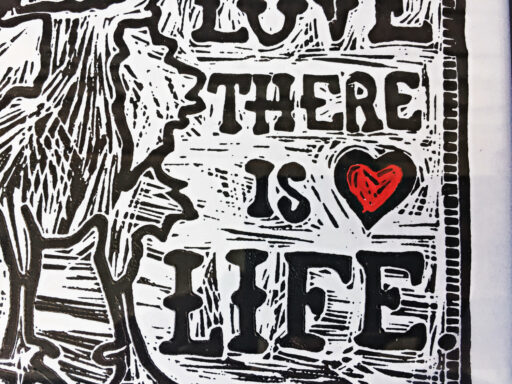 The prints are in my Etsy shop if you are interested! Each one is printed to order and is framed as shown below: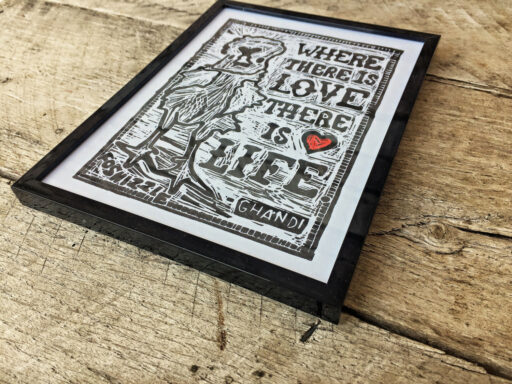 Working on a few more! (You know…to fund my animal nursing home dream)
Also, I have my annual sale in the shop right now on Choose Joy necklaces…just in time for the holidays. Every purchase comes with a set of Lil Journal Project travel prompts! I also have a new leather option for the necklaces instead of the silver chain.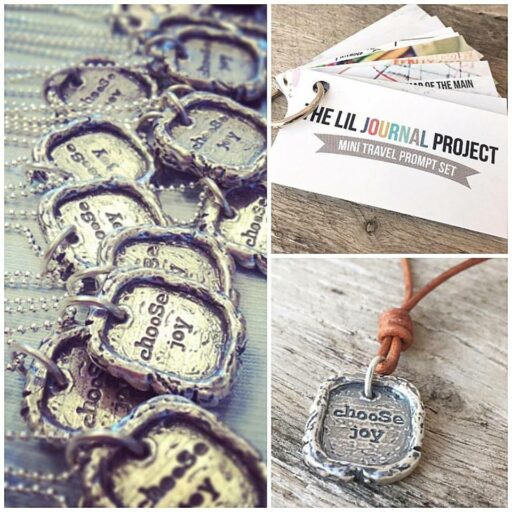 Thank you for supporting handmade!