I'm still finishing up all the ornament tutorials for this years tree and these are the vintage art supply ornaments:
These were so easy to make in bulk: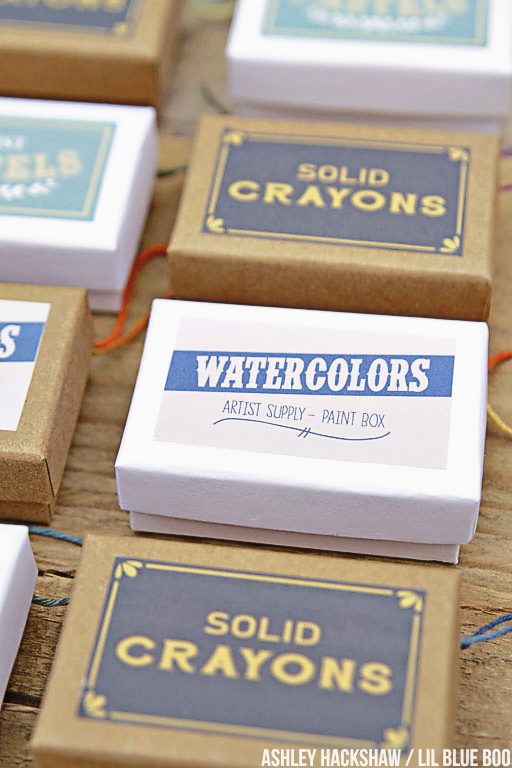 It's as simple as printing off a label, cutting it out and applying it to a small gift box or bottle:
For the rectangular ornaments, I purchased these packs of small mixed gift boxes from Michaels: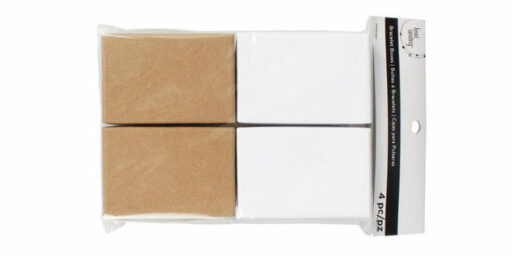 I printed the vintage-inspired box labels onto 8.5″x11″ white label paper (which is essentially a huge white sticker you can print onto). My friend, artist Stephanie Corfee, made these cute labels for me! Click the image to download (or click here) the free PDF: (And please help me thank her by following her amazing work on Instagram!)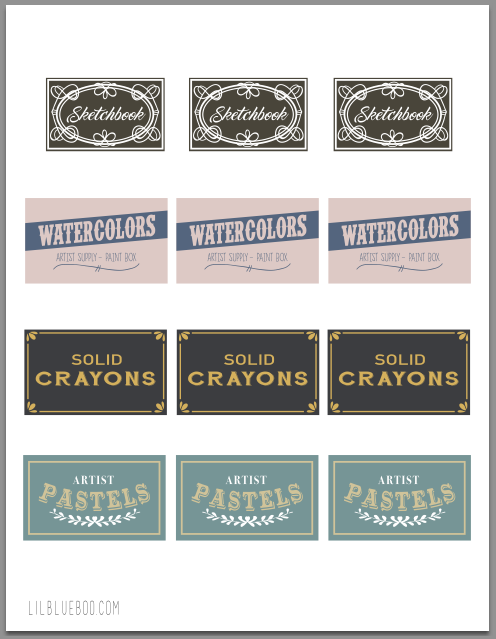 I cut out the labels and applied them to the boxes. Each box was glued shut and a string attached under the lid with the same glue: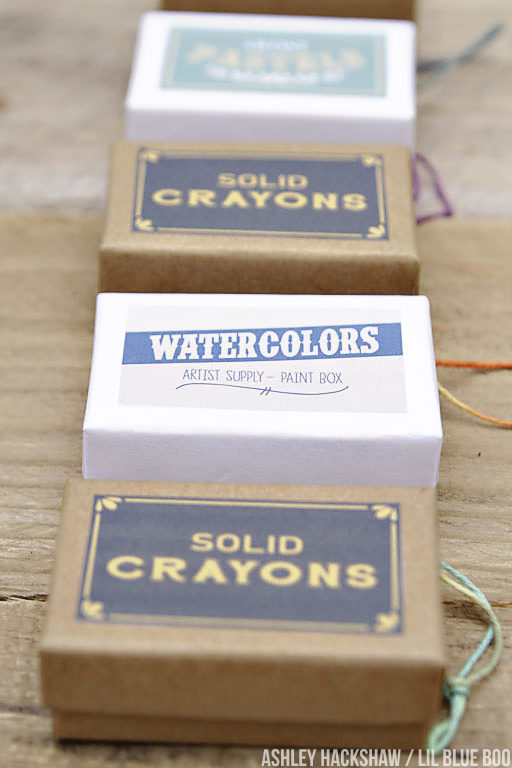 For the vintage-inspired bottles I purchased this bulk pack of small bottles (found in the wedding section of Michaels):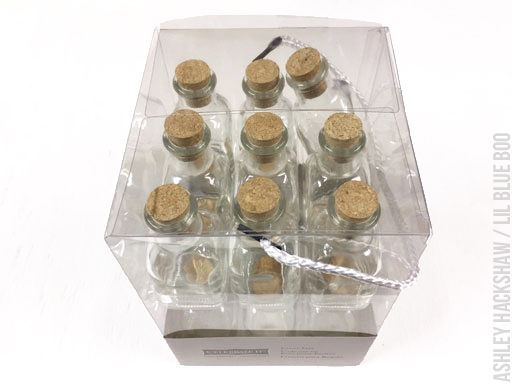 To make them appear filled with old ink or other liquid I just misted some various colors of spray paint into each bottle: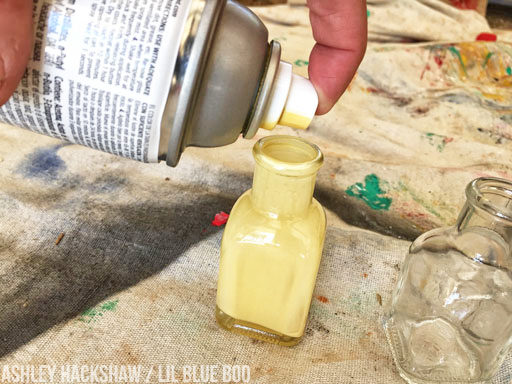 Once the paint was dry I put a little bit of industrial glue onto each cork to keep it in place permanently. Then I added the labels: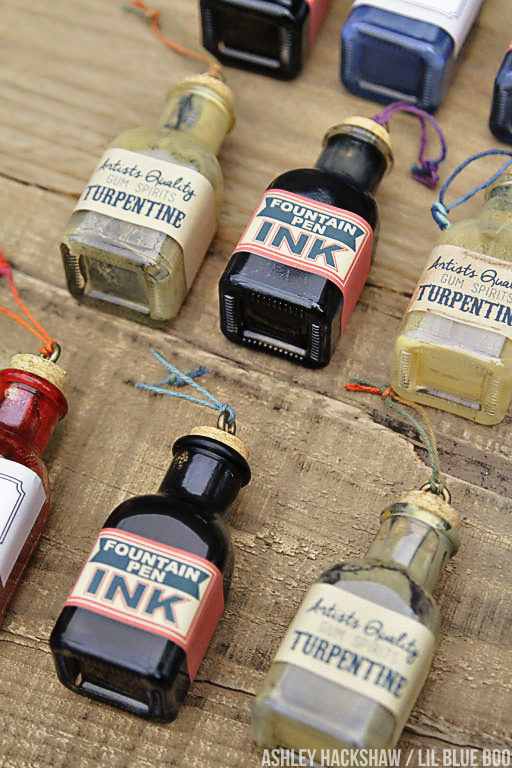 My friend Stephanie made these vintage-inspired bottle labels too! Print them in the same way onto 8.5″x11″ white label paper. Click the image to download (or click here) the free PDF: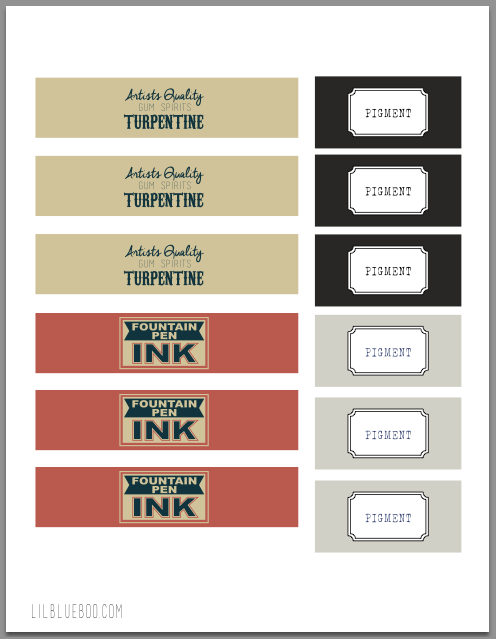 Don't they almost look real?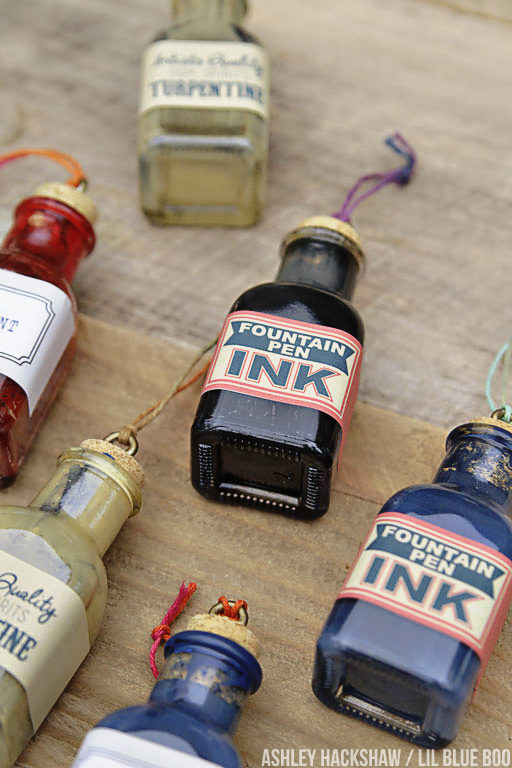 To attach the string I just inserted a small screw eye, and colored it gold using a gold Sharpie: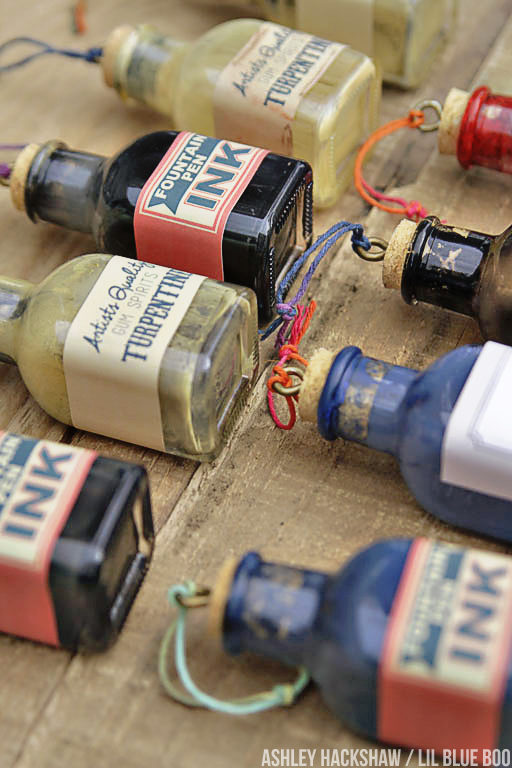 I think I could just fill a tree with just these!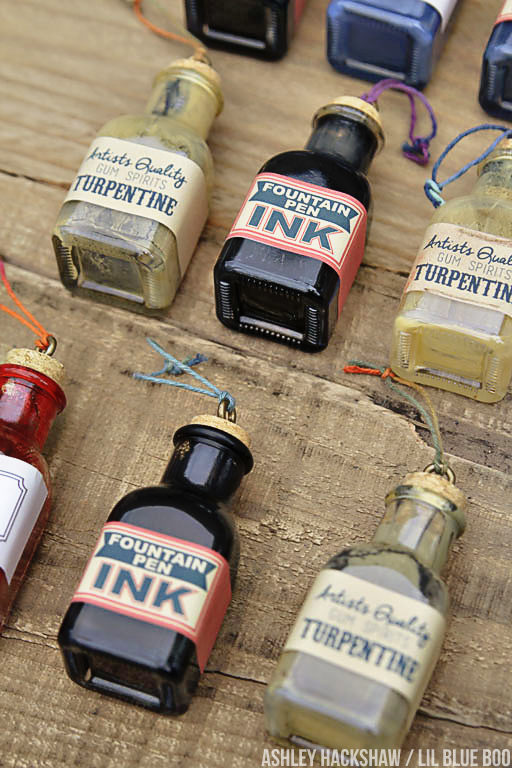 Here's what the bottles look like on the tree: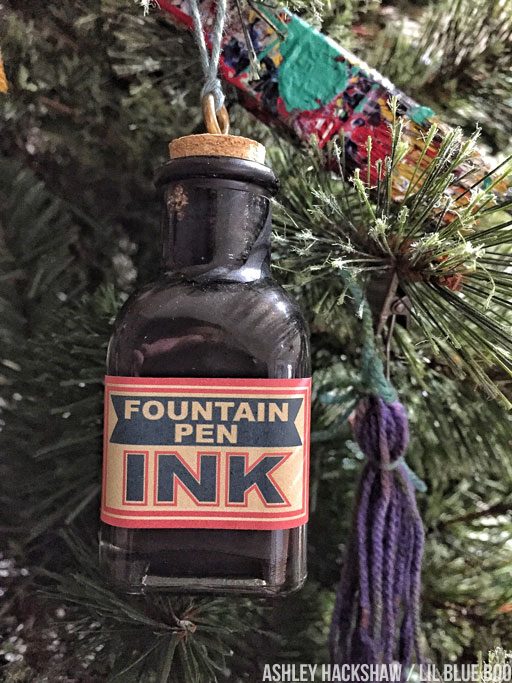 Pigment: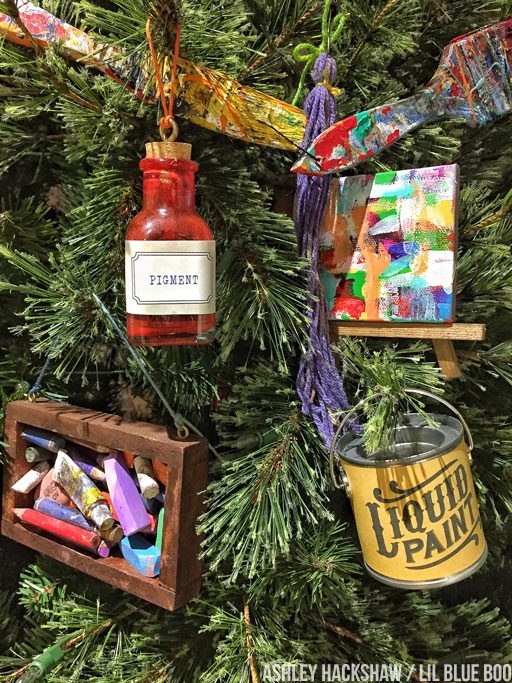 A closeup of the turpentine: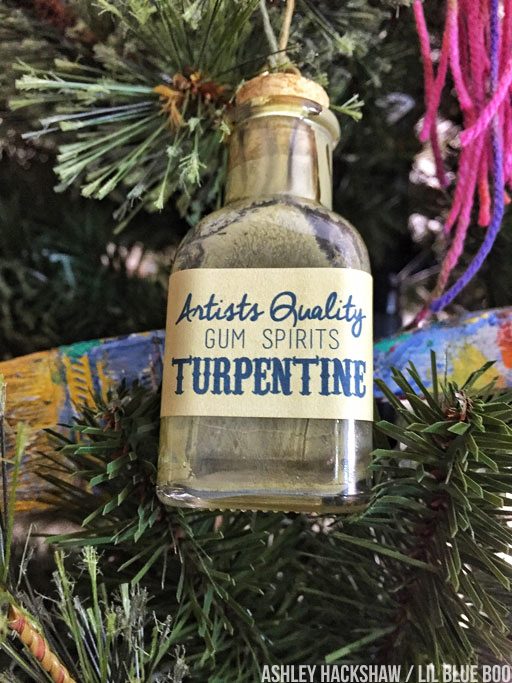 Simple vintage-inspired labels on a box: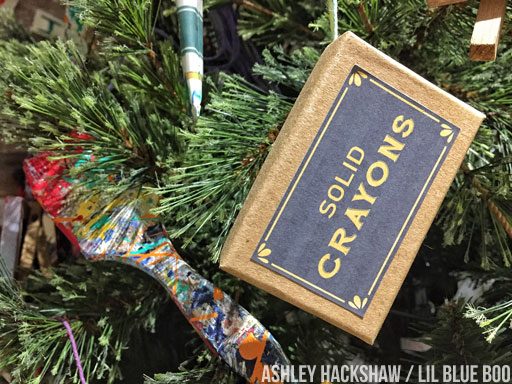 Click here to see the entire art-themed tree here and all the other ornaments I've posted so far! Thanks for reading!