My favorite time of year is coming and I was inspired to paint a Fall landscape: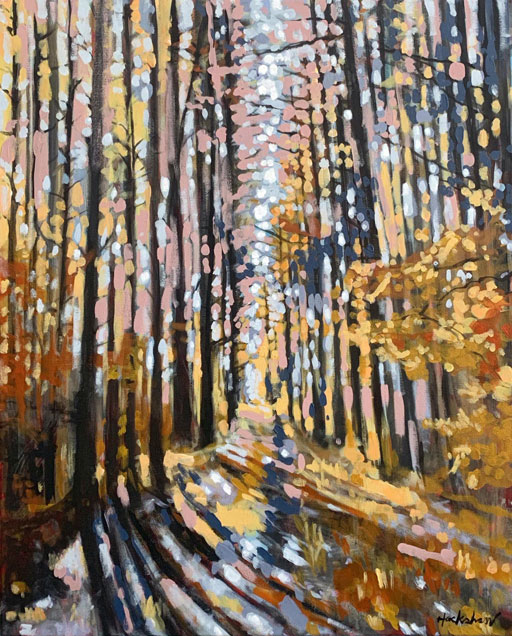 I first sketched out the trees with black paint and then added the layers of light using short paint strokes. I recorded the Fall Landscape Painting Time Lapse below:
The Fall is the most beautiful season in the Smoky Mountains. Below are a few photos I took last year in the Great Smoky Mountains National Park that I found in my "landscapes to paint" folder. Most of them are from Indian Creek where I like to run most mornings. This is a footbridge across Indian Creek: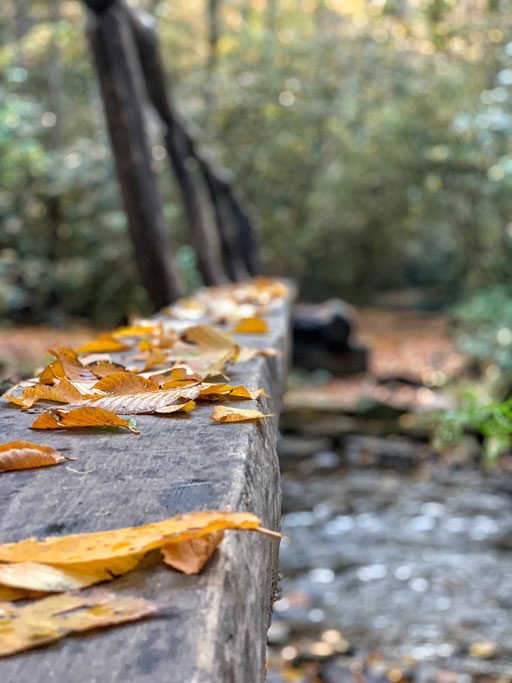 Indian Creek where it meets up with Deep Creek: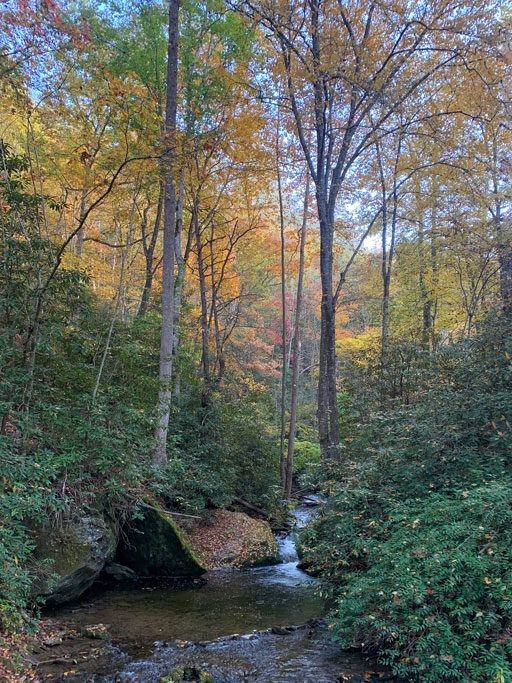 Deep Creek way up Deep Creek Trail: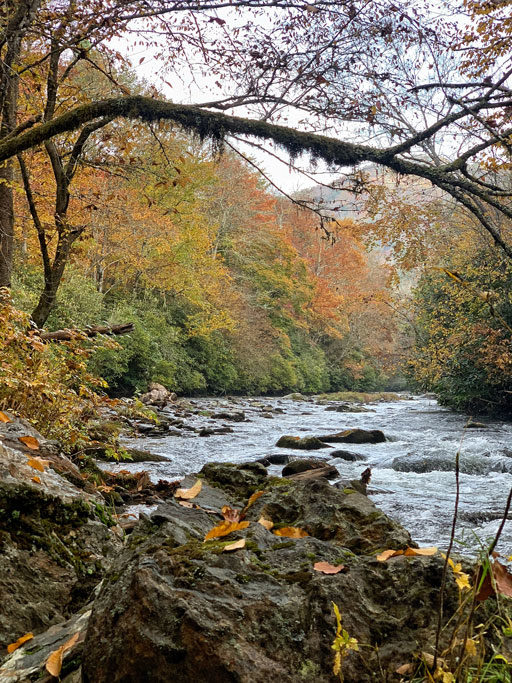 Also, if you like the time lapses I'd love for you to subscribe to my channel!