Here's everything I painted in week 11…I seem to have taken a detour into landscapes:
This was just a quick watercolor sketch in my art journal: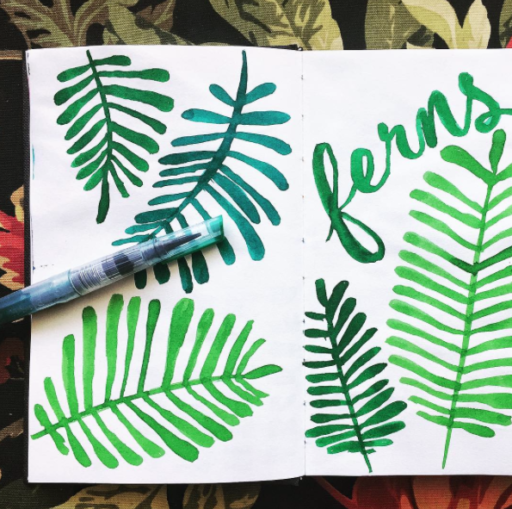 I got out my oil paints one day which is huge…usually I'm too lazy to set them all up because they take a little more thought than acrylic. This abstract landscape was painted on cradled hardboard: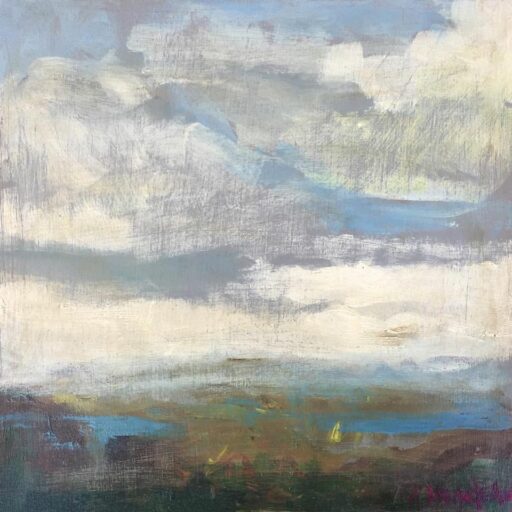 I love finding thrift store paintings that I can add things to. This was a landscape I found locally and added the quote: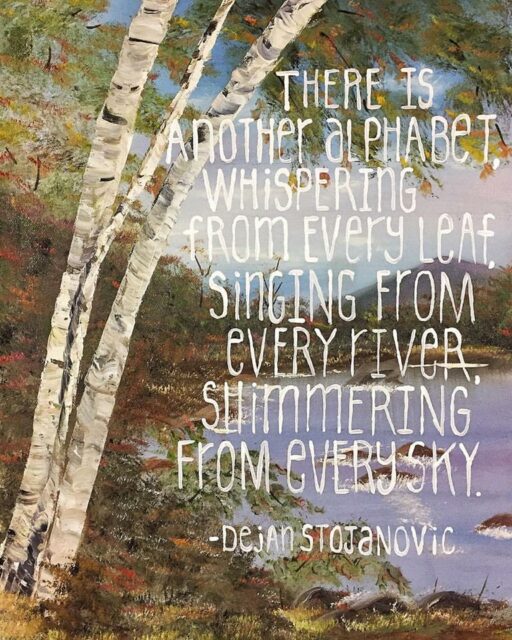 I love painting in the loose style that I did below. I will layer paint on thick and then scrape it off at certain points….never knowing quite where the painting will end up going. It's probably my favorite way to paint landscapes. This painting was done on an old reclaimed shelf: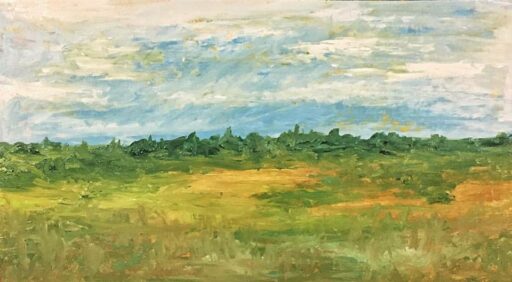 I wasn't sure what I was going to do this day except that I had a bunch of blank canvases and a bunch of leftover paint from another project. I just started sketching feathers and this is what I ended up with: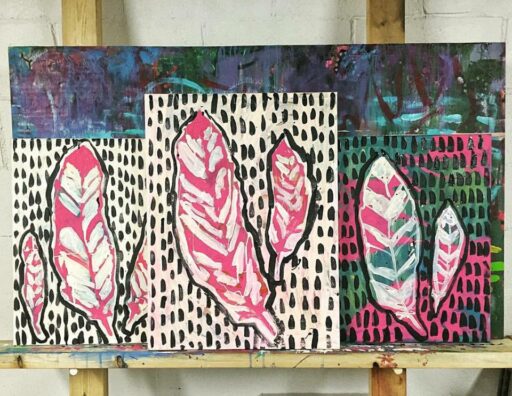 I traveled to Charlotte one weekend to see my sister and I forgot my painting supplies so I improvised and painted this abstract on an embroidery hoop: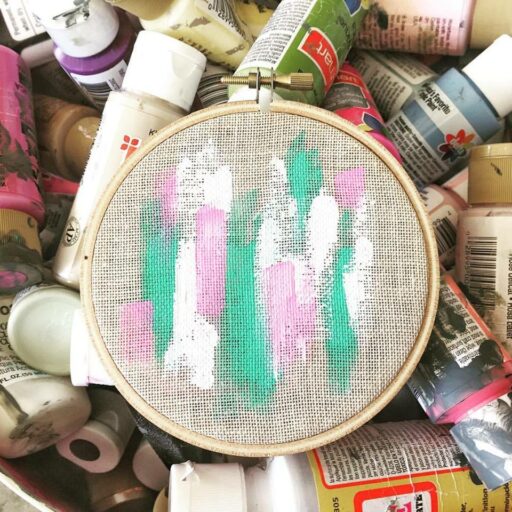 Another loose landscape painting on hardboard: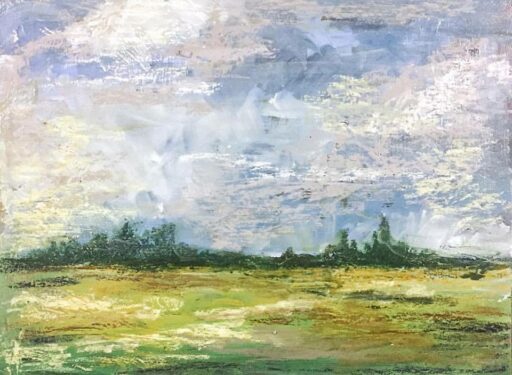 Here's everything I painted in week 12…with Sixty-One Park taking over my life this ended up being a little more random: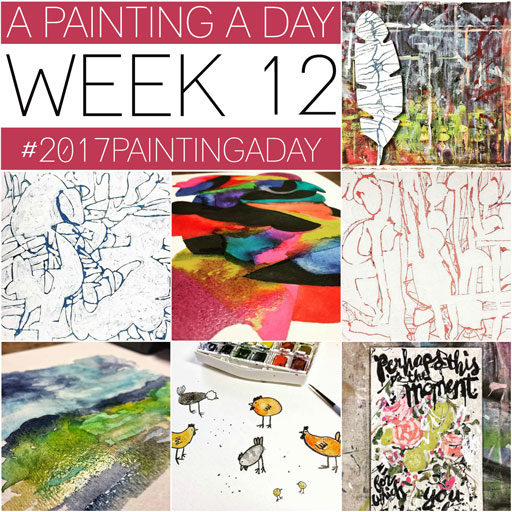 A very messy, loose painting and I love how it turned out with this scripture: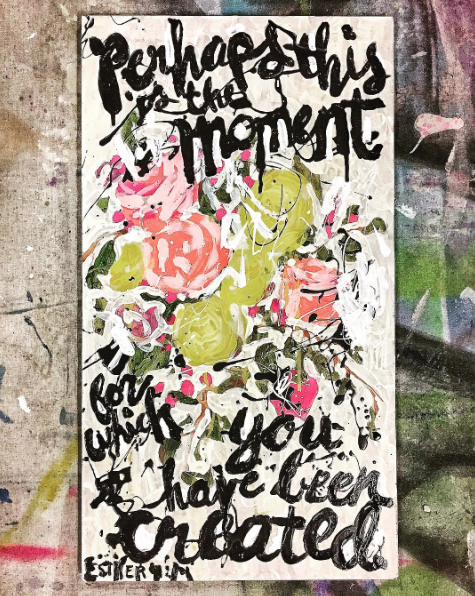 Sometimes I just like to free paint…with no outcome in mind at all. I see a bunch of animals in this one. What do you see?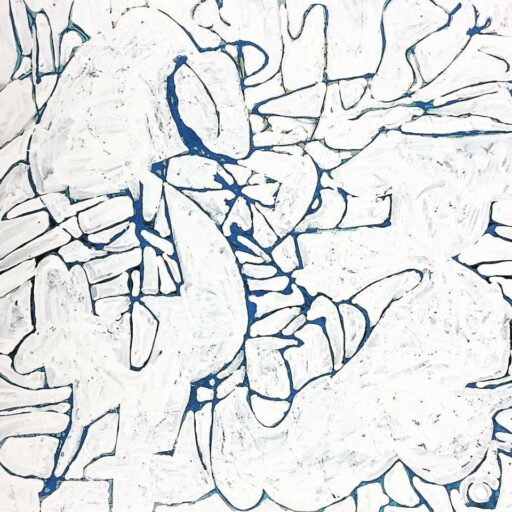 More free painting. I see people in this one: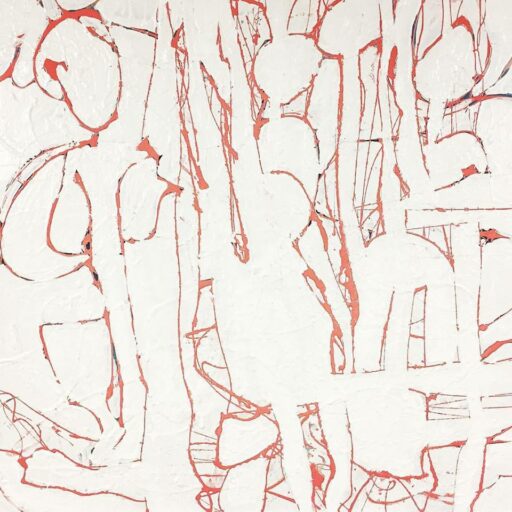 This day I used the same random loose style on a wood feather: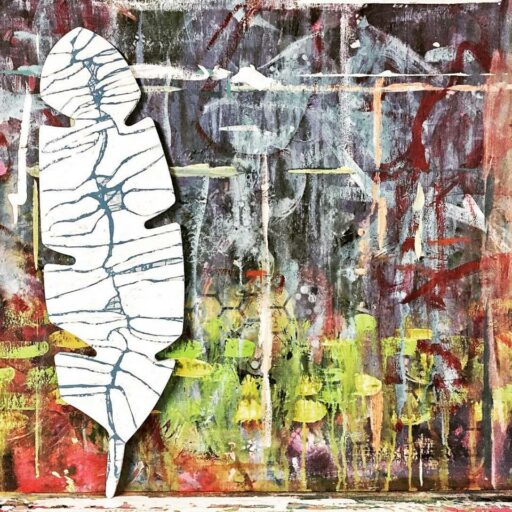 A few chicken doodles: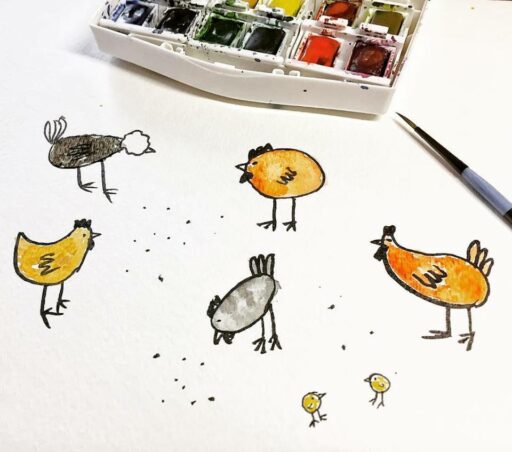 Some mindless watercolor doodling: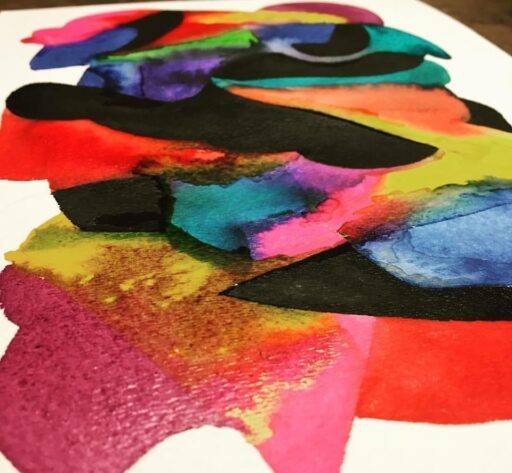 A quick landscape sketch for this day:
I do list some of my artwork for sale. You can find it on Etsy here.
All my daily paintings can be found indexed here!
Thanks for looking and reading and all that other good stuff!