I'm writing this up while watching The Shootist so hopefully there aren't too many typos. It's the last movie John Wayne ever made…and it's the first time I've ever watched it. There are so many stars in it: Lauren Bacall, Ron Howard, James Stewart, Harry Morgan. Anyway, here's what I painted in week 9: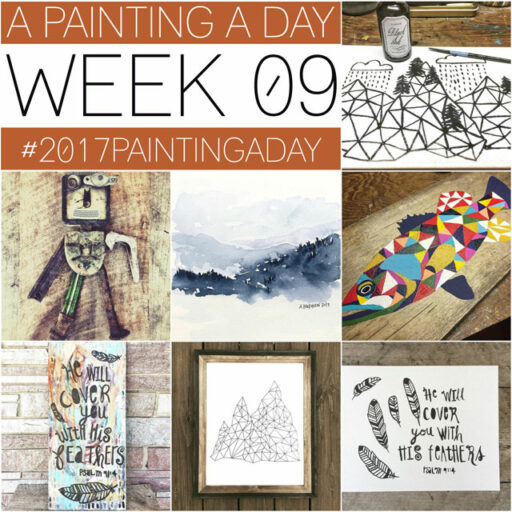 A drawing with ink with one of my favorite scriptures: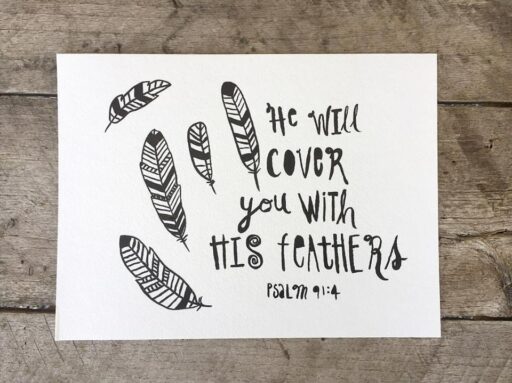 I loved the feathers so much that I decided to add them onto a layered painting I'd been working on: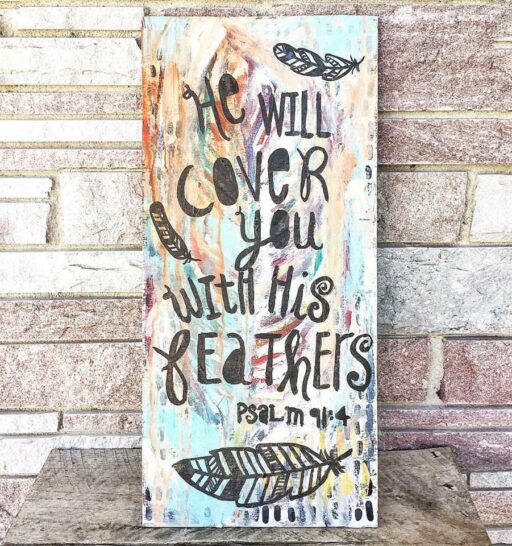 I mixed this day up a little and made this little found object robot using things I've collected from walks on the lake bed and with my metal detector: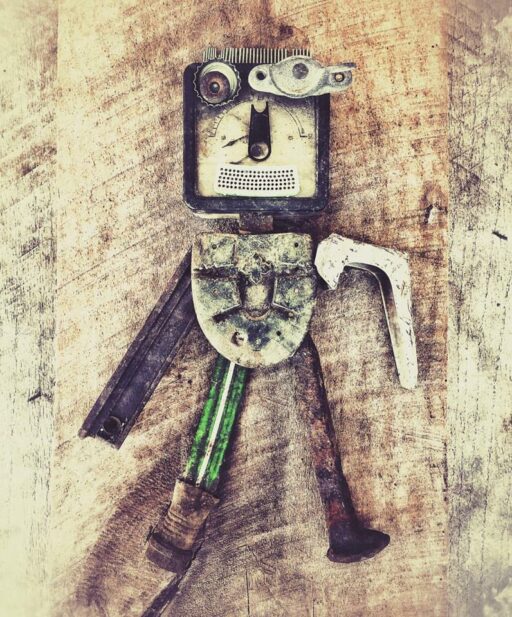 An ink drawing on wood: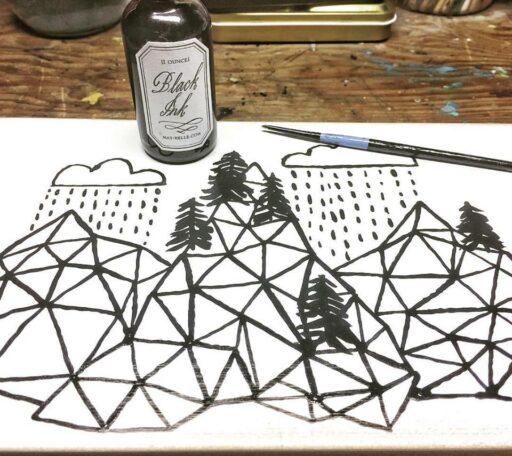 I needed some artwork that would fit a large frame for a gallery wall I'm finishing up…and these geometric mountains ended up being my art of the day.
A geometric fish on barn wood:
"I caught you a delicious bass."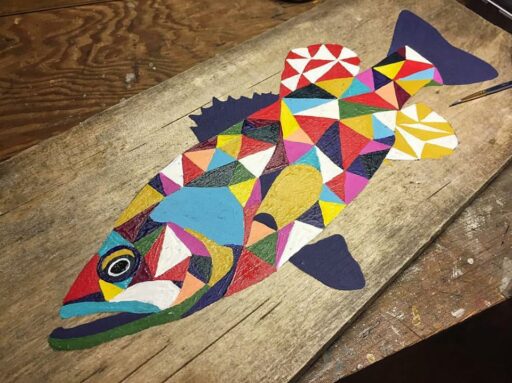 An abstract mountain watercolor: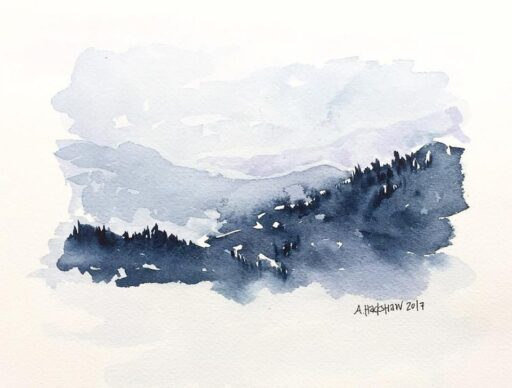 And onto week 10: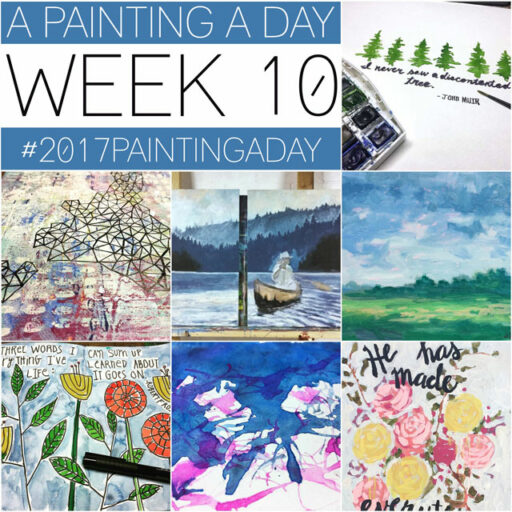 A page in one of my journals:
"In three words I can sum up everything I've learned about life: It goes on." -Robert Frost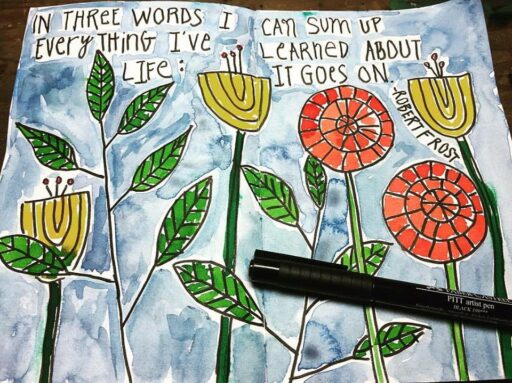 I didn't really feel like painting on this particular day. Happy didn't feel well and I was really worried about her. She's doing so much better thank goodness!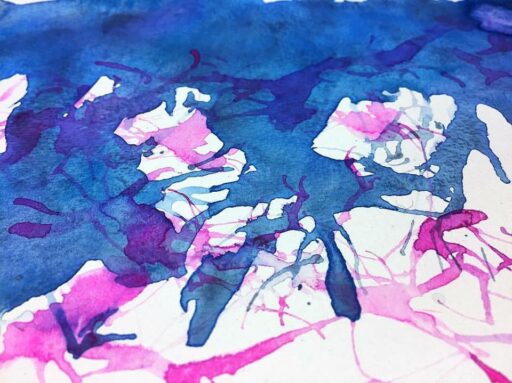 A small abstract painting on canvas. Someone on Facebook said they wanted this made into a rug. I want it made into a rug too! Who would do that?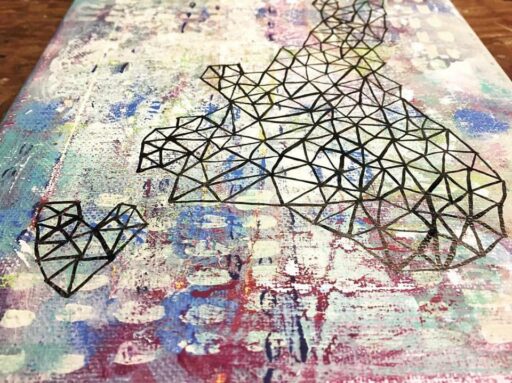 An landscape in oil…inspired by a recent stay at the Biltmore Estate: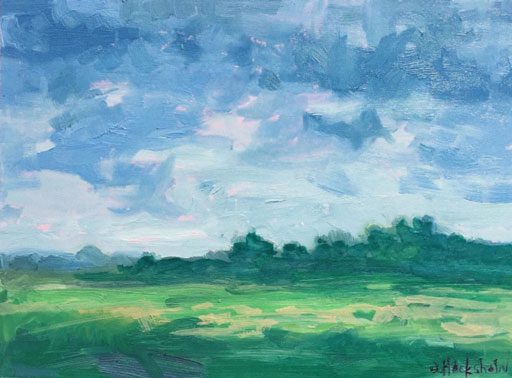 This day I was working on a commission in progress: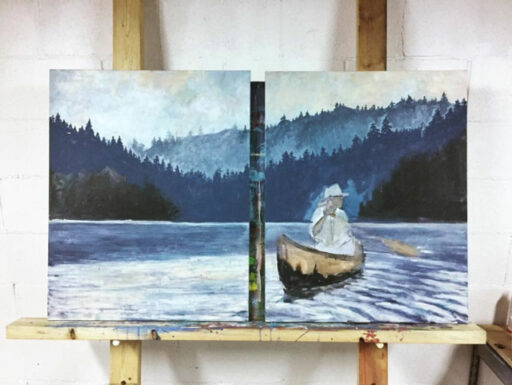 A simple line of watercolor trees:
"I never saw a discontented tree." -John Muir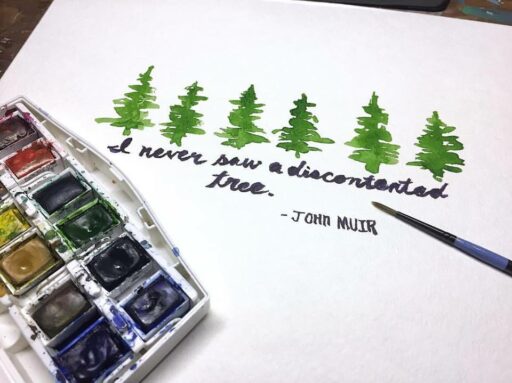 A layered acrylic and enamel painting on reclaimed plywood: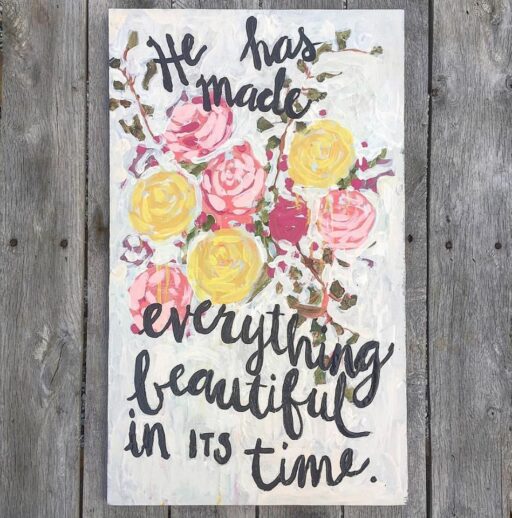 And I'm still working on my button/stitch a day project….just haven't had a chance to post any photos. Here's a closeup: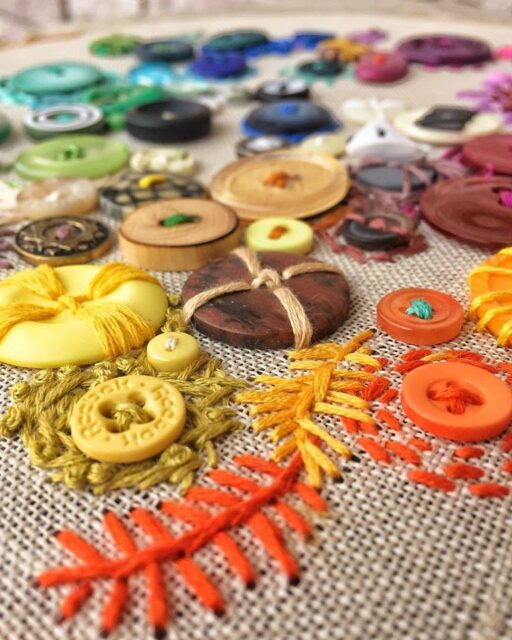 I do list some of my artwork for sale. You can find it on Etsy here.
All my daily paintings can be found indexed here!
Thanks for looking and reading and all that other good stuff!