Only 44 more weeks to go. Phew. I've been reading this book called One Continuous Mistake and it makes me think a lot about my painting. It gives Four Noble Truths of writing which I think can be applied to almost any practice:
1. Painters paint.
2. Painting is a process.
3. You don't know what your painting will be until the end of the process.
4. If painting is your practice, the only way to fail is not to paint.
I went so long without painting that I was very rusty…now I feel it all coming back again…and in new ways.
Here's what I painted as my daily practice the past two weeks: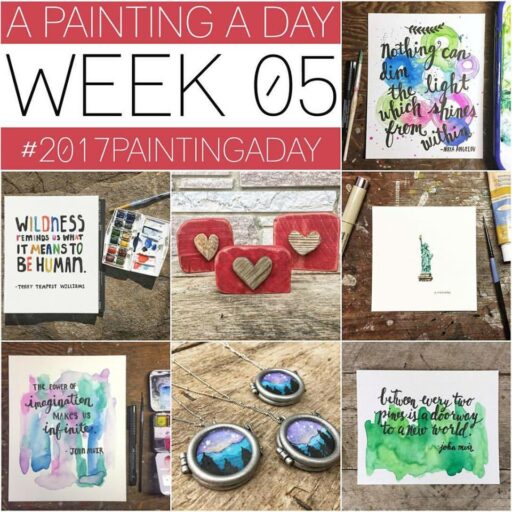 A watercolor:
The power of imagination makes us infinite. – John Muir
A tiny Statue of Liberty: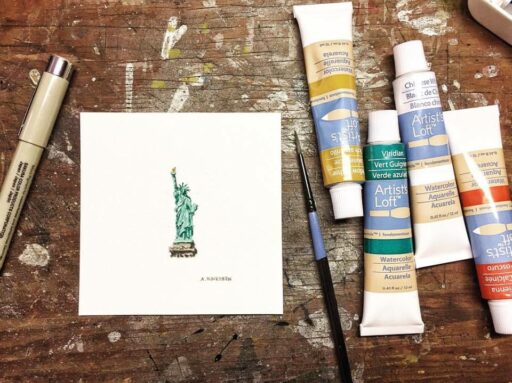 Here are a few photos I took of the process: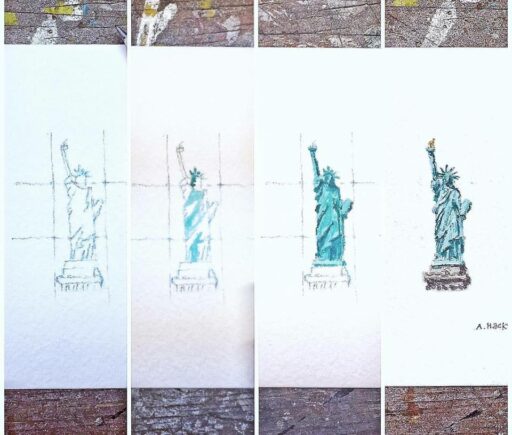 Circles: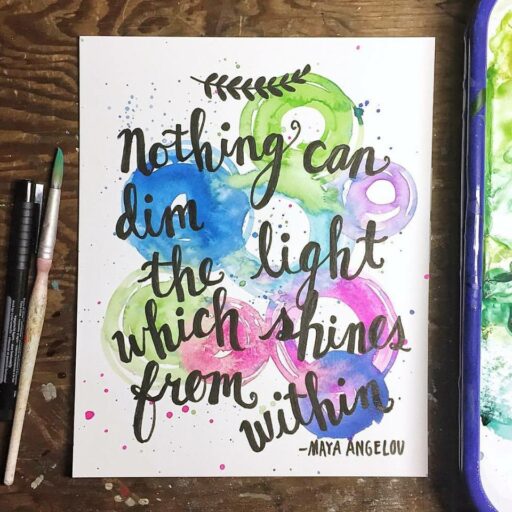 Lettering: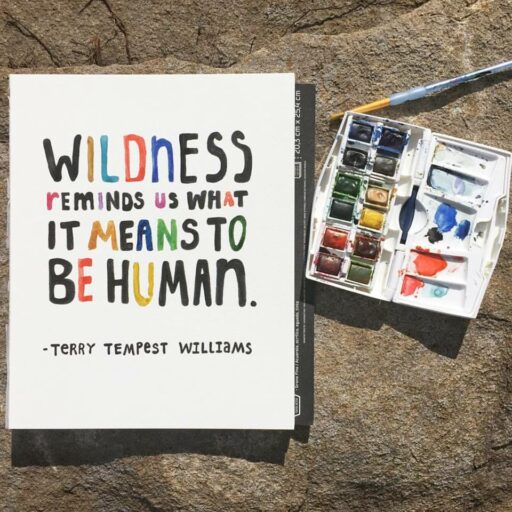 A few tiny watercolor paintings in lockets: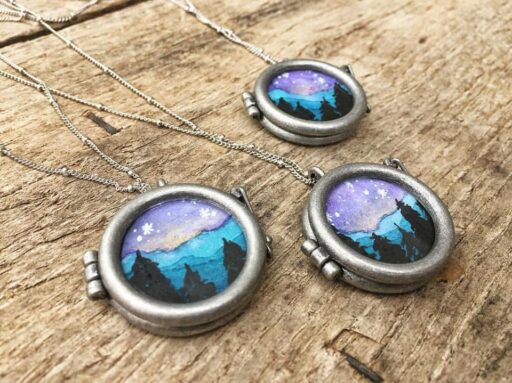 Abstract pine trees: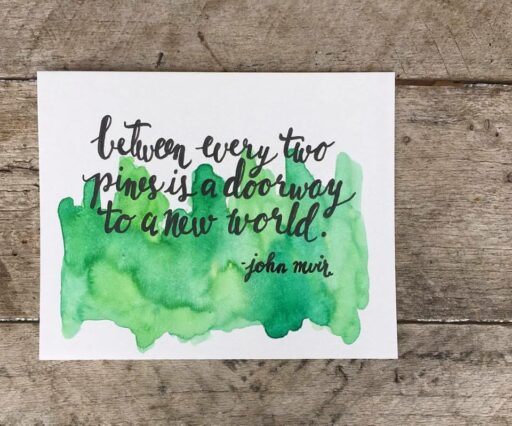 Reclaimed wood and driftwood hearts: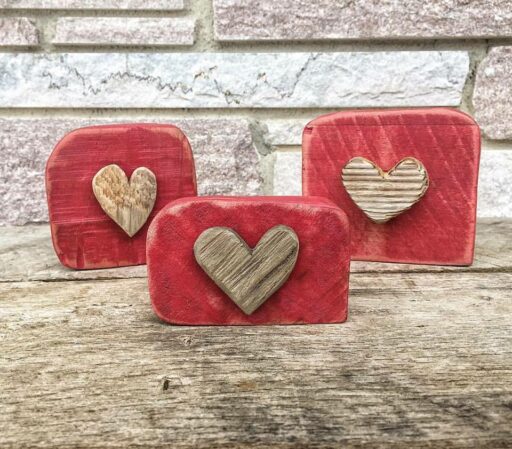 And here's everything I painted last week: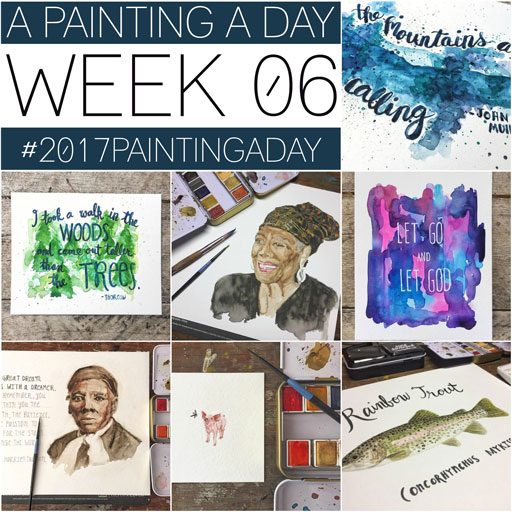 Maya Angelou. I still don't know what quote I'm going to use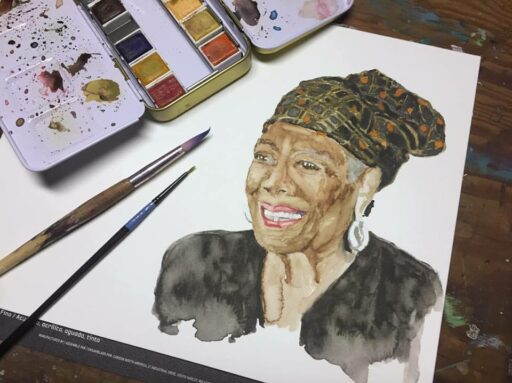 Loosely painted forest with a Thoreau quote: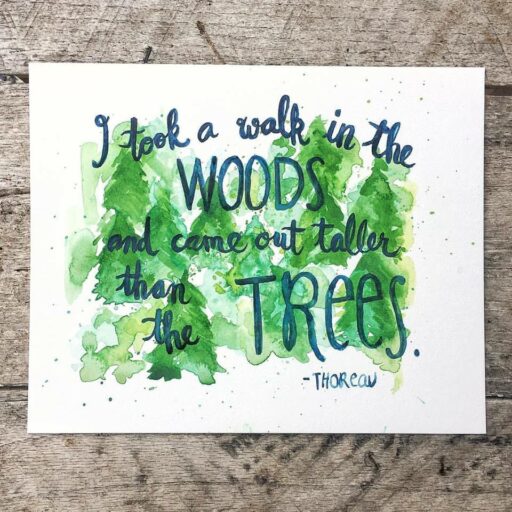 A watercolor trout: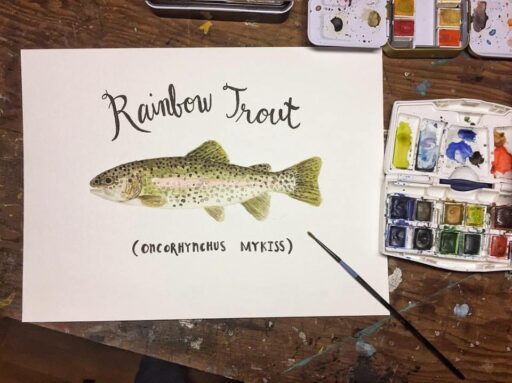 An abstract watercolor wash with a quote: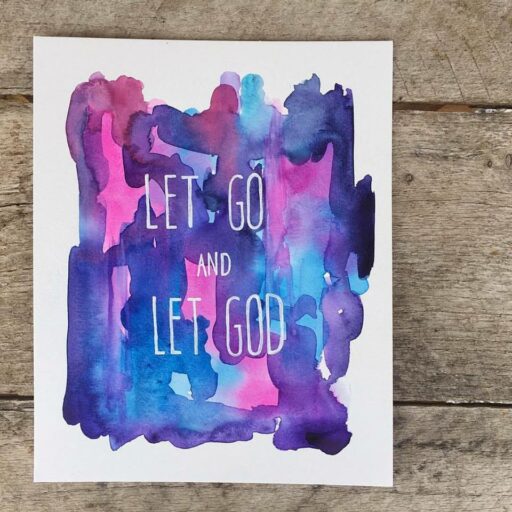 Mountains: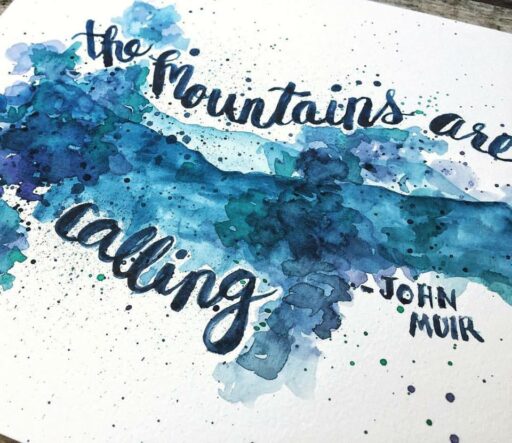 Harriet Tubman: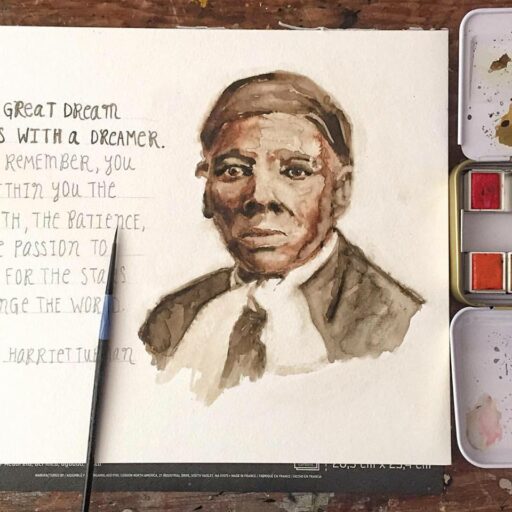 A custom order of a tiny pig and dragonfly: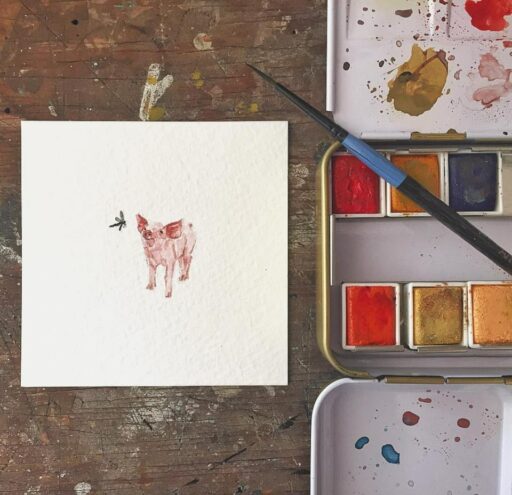 And I keep going….
I do list some of my artwork for sale. You can find it on Etsy here.
All my daily paintings can be found indexed here!