In this post are a few progression photos of a floral painting I recently finished. I took a photo of this flower arrangement at the Biltmore House to paint from: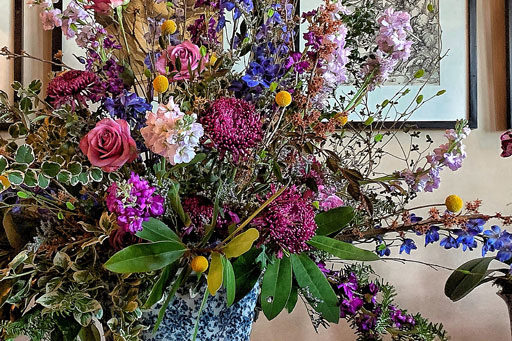 A few things about my starting process:
1. I always crop the photo I'm working from to be the exact same proportions as my canvas. Drawing doesn't come naturally to my ADD brain so I need to remove any and all distractions.
2. I use willow charcoal to sketch with. It can get a little messy but I love that it will wipe right off with a brush or rag if I've messed up or when the initial sketch is finished. Also, unlike graphite it will not show through the paint once painted over. If you've ever drawn a sketch with a regular pencil and tried to paint over it you'll know that it usually takes a few coats to cover. I love willow charcoal on paper, wood, canvas and even wall. I always keep boxes and boxes around: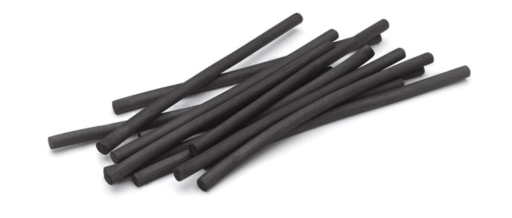 If I'm working on a really detailed picture I usually draw some kind of grid with willow charcoal to keep myself straight. I'll print of a copy of the image and draw the same grid on the paper. It's really hard for me to stay focused on an one part of a painting for more than a few minutes and a grid allows me to skip around the canvas and at the same time maintain some kind of proportion and scale. Also, I can fold the paper into sections and work on small areas without being distracted by the overall composition. It's an easy way to trick the brain.
4. I never start with a white canvas….but unlike many artists I usually never put much thought into my background color. It's just whatever I have leftover from another project.
So here's my initial sketch of the arrangement. I used a long thin brush and loosely sketched with watered down acrylic ink: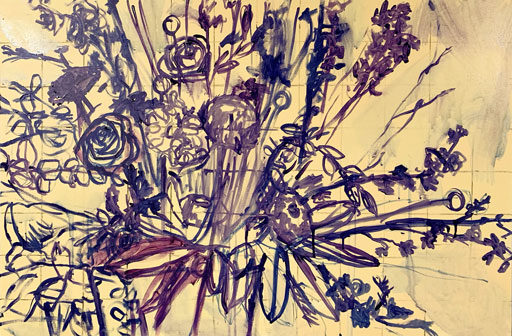 I've been using more and more acrylic ink recently because I love how pigmented it is. Liquitex has a new muted collection of inks that I use. I just dip my paint brush directly into the bottle. They are also great for light watercolor-like washes in the painting: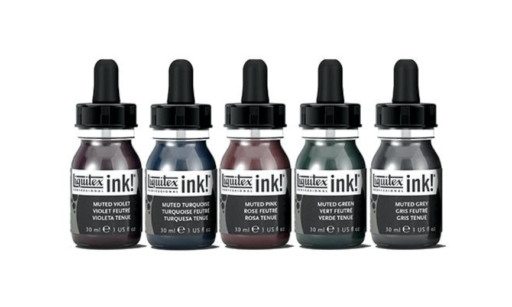 Once the inks are dry I'll start adding in some color in different places: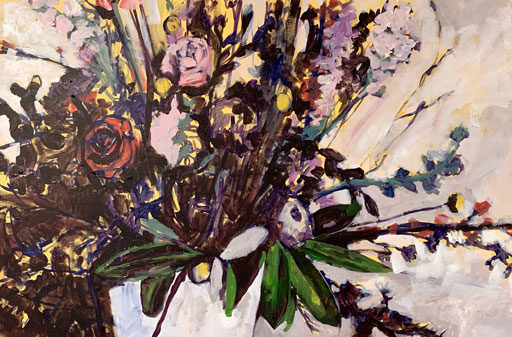 I start to work more in different areas of the painting adding layers of paint. I like to let paint drip….but I also like to let it pool in places (and that requires laying the canvas flat). A few of my favorite "wash" colors are Golden Fluid Acrylics: Green Gold and Quinacridone Magenta. A little goes a long way too…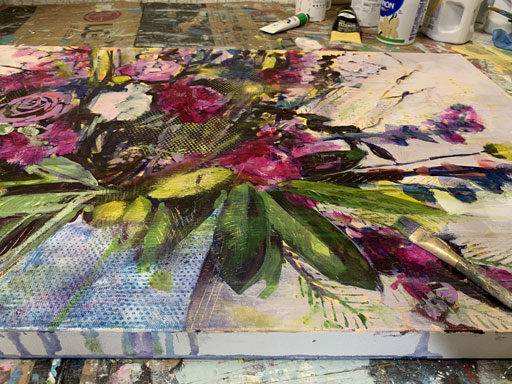 Sometimes I repaint some areas multiple times with different colors because I like to eventually scrape paint away to reveal the layers underneath. It's all an experiment really…but with really awesome surprise results: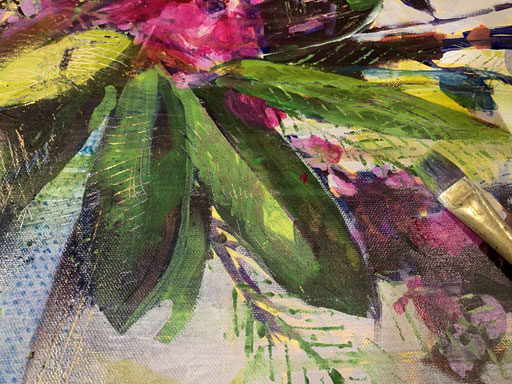 This is my favorite little scraper from Cheap Joe's…number 13. Not only does it scrape paint away but it also scoops it up so you can turn the scraper the other way and reapply the scraped paint elsewhere on the canvas:

This is a very abstract version of the arrangement, and I like it at this stage as well: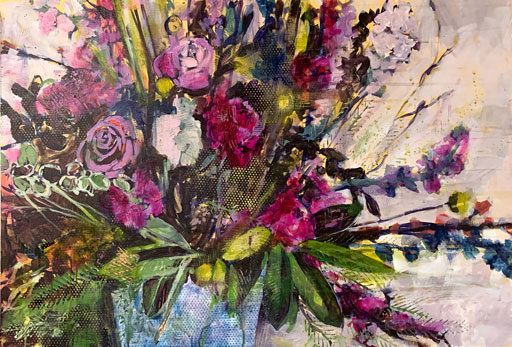 The smallest petals and highlights are worked into the painting with small brush: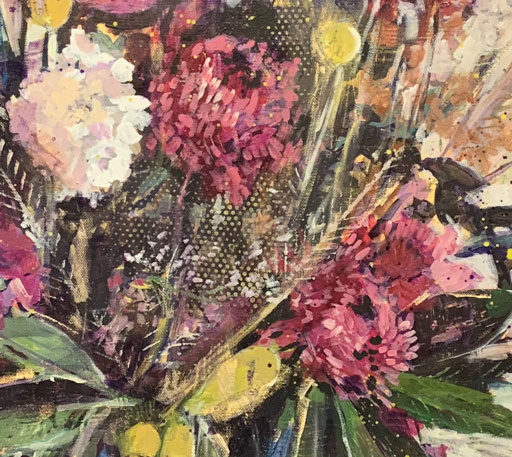 I like adding haphazard drops in places too: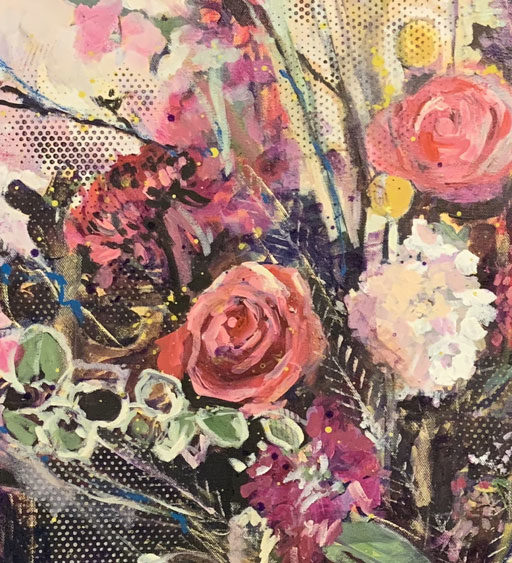 For some "pixelated" texture I used some Text-Ur styrofoam craft sheets as a simple stamp: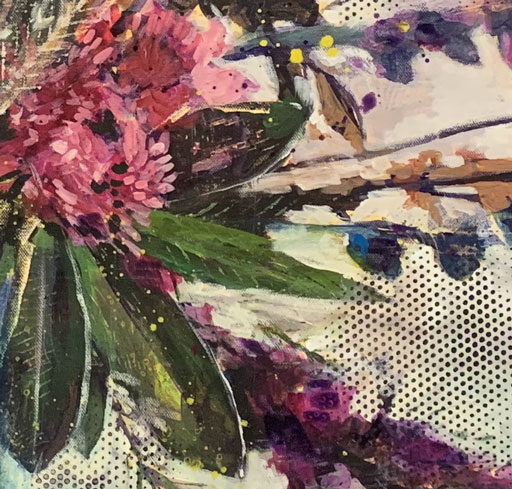 At some point I have to decide that it's finished and here's where I stopped and signed my name. I will repaint the edges of the canvas if needed to cover up drips and spills and finish the whole piece off with Liquitex Gloss Varnish.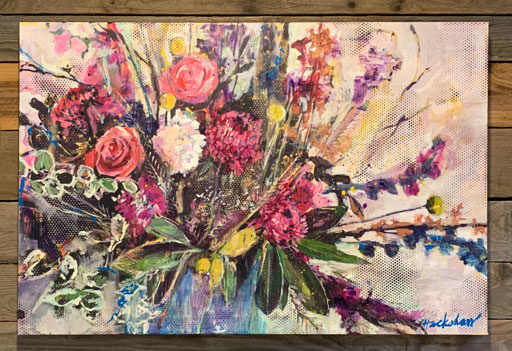 The very last thing I do is add these sturdy Hangz Flat Mount Sawtooth hangers to the back of the canvas. They are the best hardware I've found and won't ever fail your artwork hanging!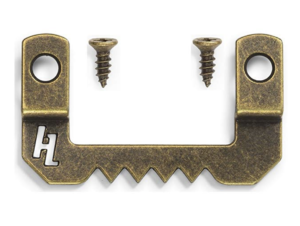 Here are a few direct links to products I use:
Liquitex Muted Acrylic Collection
Joe Miller No. 13 Painting Knife
Golden Fluid Acrylics – Quinacridone Magenta – 1 oz Bottle
Golden Fluid Acrylics – Green Gold – 1 oz Bottle