Oh how I love painting your precious pets! Here are my most recent commissions for pet portraits. This is Daisy: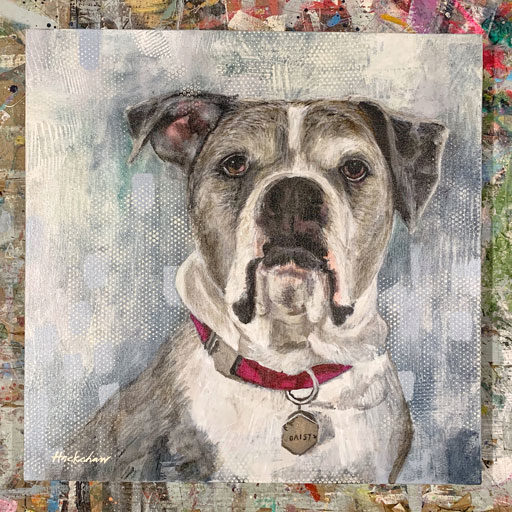 Her owners sent me a photo of Daisy checking herself out and I'll be honest I don't think Daisy looks that impressed here: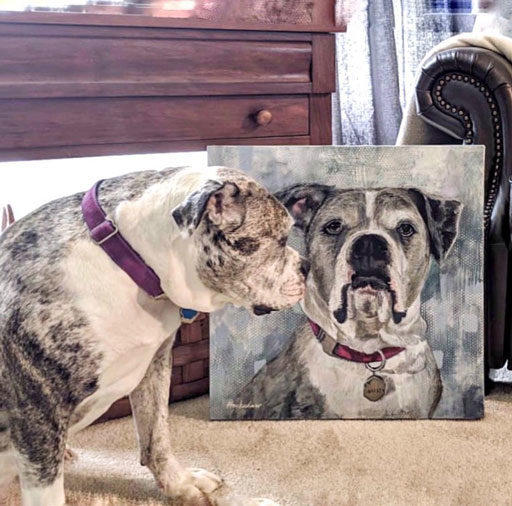 This is Bob. I painted him with three different expressions: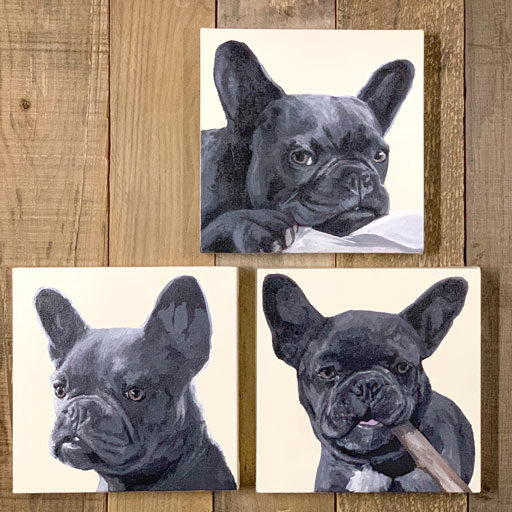 I was lucky enough to be able to paint two Goldens at the same time recently and I love how different the two were. This is Tanner. He loved to swim in the Chesapeake Bay and his family wanted the background and mood to reflect that: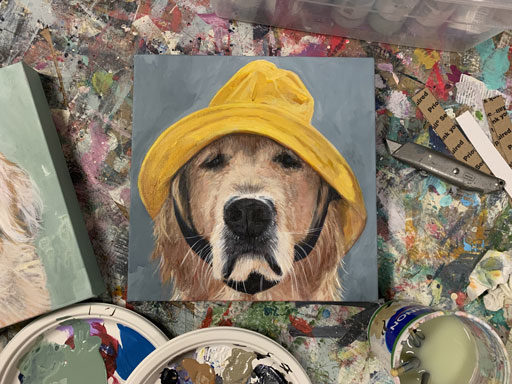 I love Tanner's rain hat: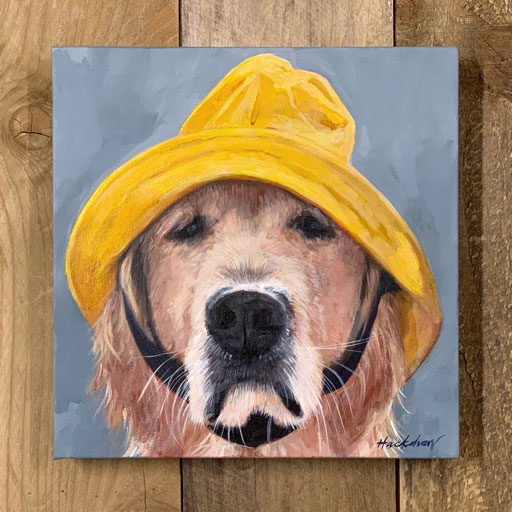 A closeup of some of the brush work: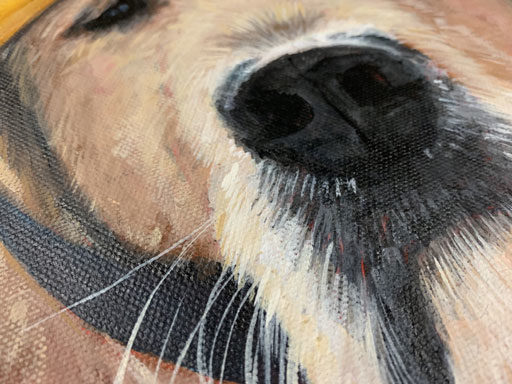 I use the tiniest paintbrush to paint the whiskers: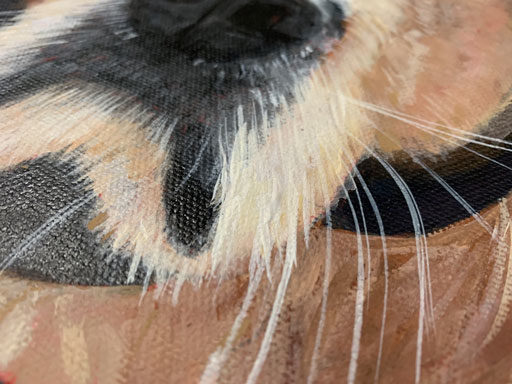 And this is Winston! Look at those gorgeous eyes: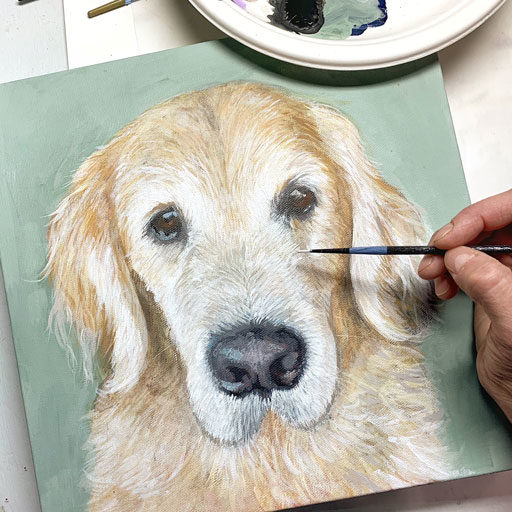 And last but not least…a tiny Daisy. What a darling she was: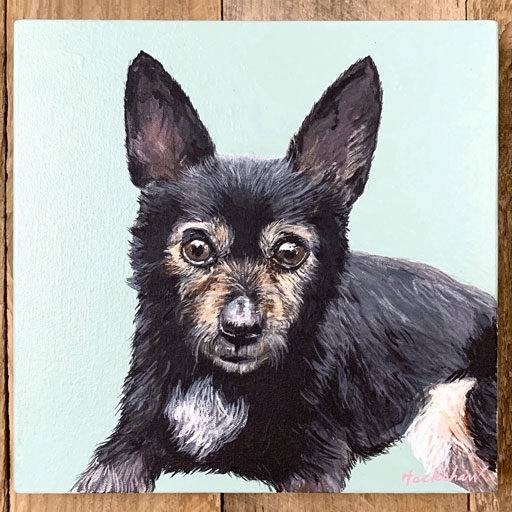 If you are interested in having a pet painted let me know! My listings for pet portraits are in my Etsy shop and I also can do custom sizes and projects.