Me: Wouldn't it be funny if Boo woke up tomorrow morning and found the Elf in one of our places?
Mr. LBB: Ha….I was just thinking the same thing.
Me: So who's going to sleep in the guest room tonight?
(long pause)
Mr. LBB: Let's just switch sides instead.
So last night we switched sides of the bed. It's never been done in the history of Family LBB-dom.
I warned Mr. LBB of the weird dreams he would have sleeping on my side of the bed. Here's just a sample from the last 3 nights:
1. I was at a cookout at the White House's lake house. I had a conversation with President Obama and one of Romney's sons' wives I think? Boo wanted to go swimming but I wouldn't let her because? Then it gets a little blurry but the part I remember the most clearly was when Ann and Mitt Romney left early and offered to drove me home, to my childhood home?!  Wait, does the White House have a lake house? Anyways, the Romneys drove me home…..in a conversion van. It was all so real they must have a conversion van….
My mom's conversion van c. 1990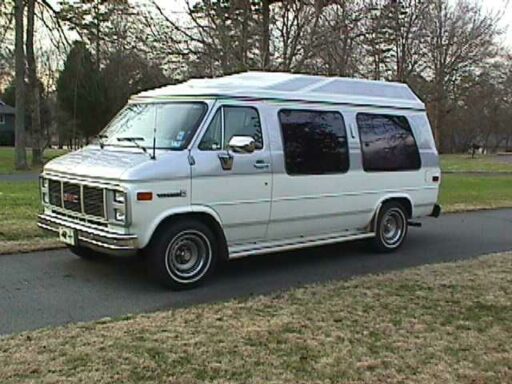 2. I was hanging out with Brad and Angelina with all our kids. Well, really all of THEIR kids, and then my kid.  I was acting all nonchalant like "oh big deal that I'm hanging out with Brad and Angelina" even though inside I was like "holy bells, I'm hanging out with Brad and Angelina." It was all so real that if I ran into Brangelina on the street I'd be like "hey, long time no see……" Same with President Obama and the Romneys…..we are all best buds.