I love miniatures so it is no surprise that I LOVE the 
Tilt Shift Maker
that will manipulate any photo to look like a miniature model. All you have to do is upload your photo and then apply the Tilt Shift magic!
Doesn't my husband look like he is in a tiny little lake with tiny little boats?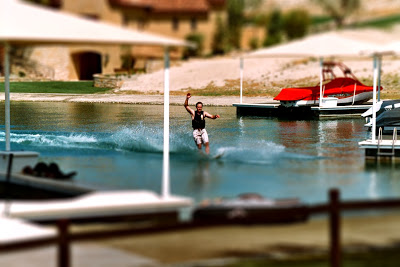 Sienna and her cousins playing on the golf course. Sienna looks like a little doll frozen in time.
Just another fun tool to manipulate photos.  If you haven't checked out my post on how to rasterize a photo click
here
!